Disclosure: Links with a * are affiliate links.
Last year, we saw the star-motif trend take off. This year, we've seen another cosmic trend appear: celestial-themed lingerie. This lingerie features the moon, stars and planets, and much of it draws inspiration from astrology.
You can find the celestial trend on all sorts of clothing, from t-shirts to pyjamas to festival gear, but – and maybe I'm a little biased – I think the lingerie designers do it best.
Designers have really taken the beauty and mystery of the cosmos to heart in these pieces. It's fun to see the artistic interpretations of shooting stars, constellations, and planetary rings. One of the most interesting things I noticed while researching celestial-themed lingerie was a recurring Pegasus; quite a few of these designs feature horses among the stars!
Without further ado, here are 18 celestial-themed lingerie pieces that are out-of-this-world gorgeous…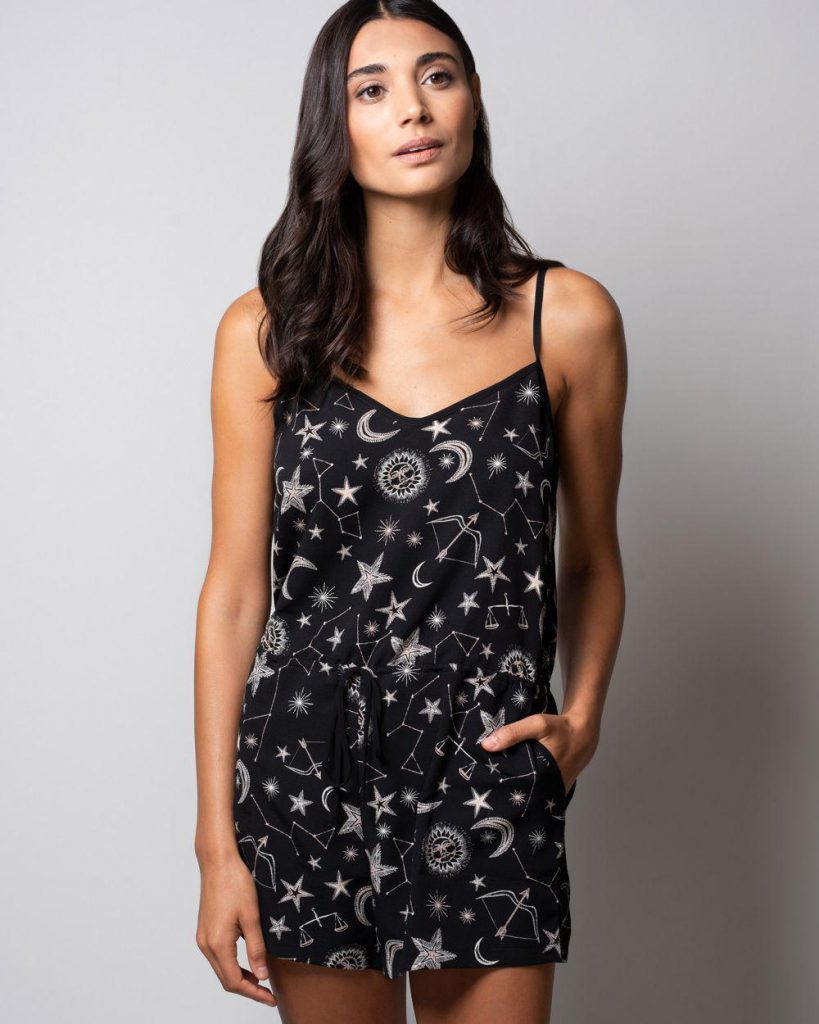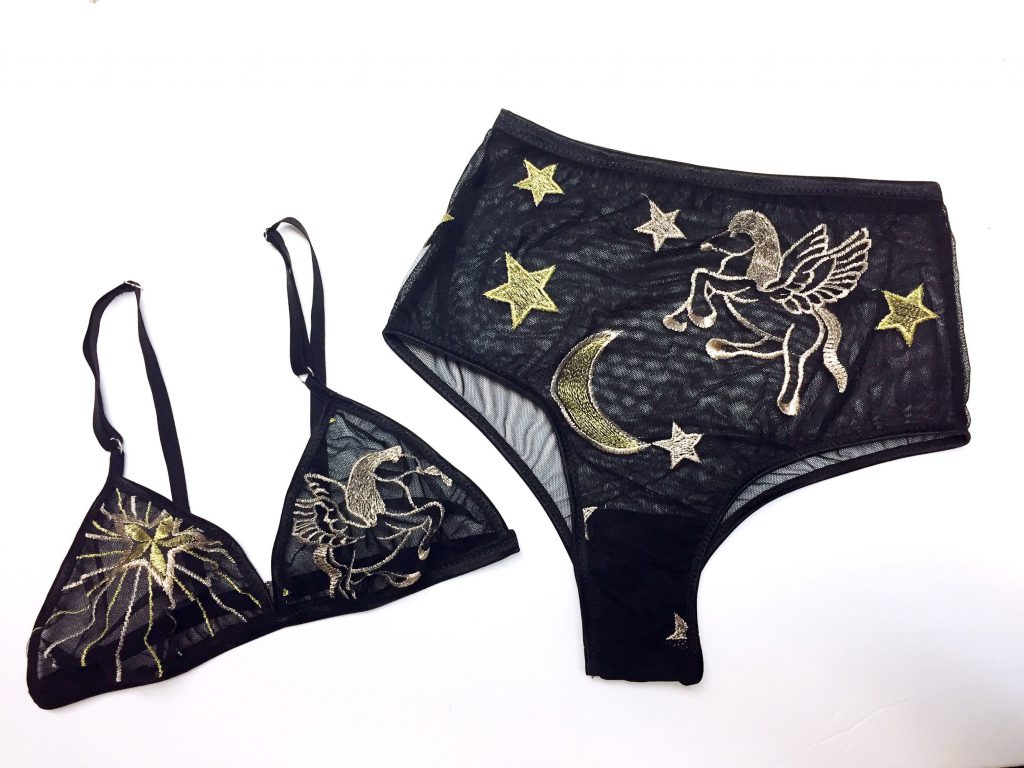 Which of this lingerie would you wear while lounging under the stars? Personally, I can't get over Her Pony's celestial collection—that beadwork is beyond stunning!