My regular readers will already know Love & Swans, a new, independent Russian brand that I featured in May and reviewed last month. It's genuinely my favourite discovery in the lingerieosphere this year, and this week they released the first look from their AW20 collection which I just had to share.
Astrological-inspired lingerie continues to be a trend, and Love & Swans' latest set takes the theme to a luxurious new level. Named Cygnus, meaning 'swan' and also the name of a constellation, the bra and high-waist bottoms set is made from midnight-blue mesh that is lavishly embellished with a celestial array of stars and clustered constellations. While there is a little bit of machine-embroidery, the majority of the decorative elements are stitched by hand – the shimmering, golden rays shooting out from the crescent moon for example, or all of the hundreds of tiny beads scattered across the fabric canvas.
I have said it before about Love & Swans, but their creations really are best described as wearable art. And like art, each one also tells a story; Cygnus is inspired by the Greek mythological tale of Zeus transforming himself into a beautiful white swan, to capture the heart of a mortal girl he'd fallen for.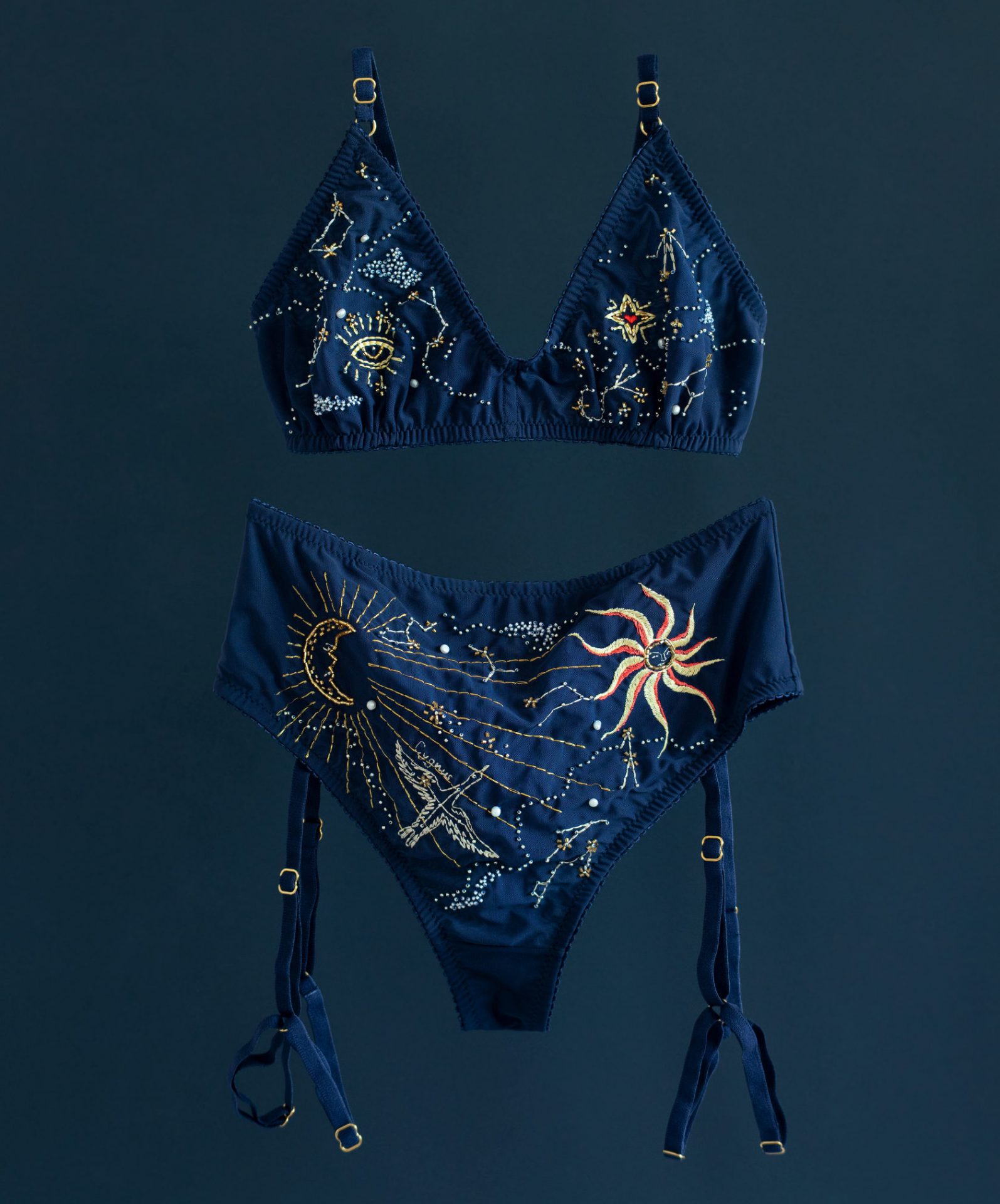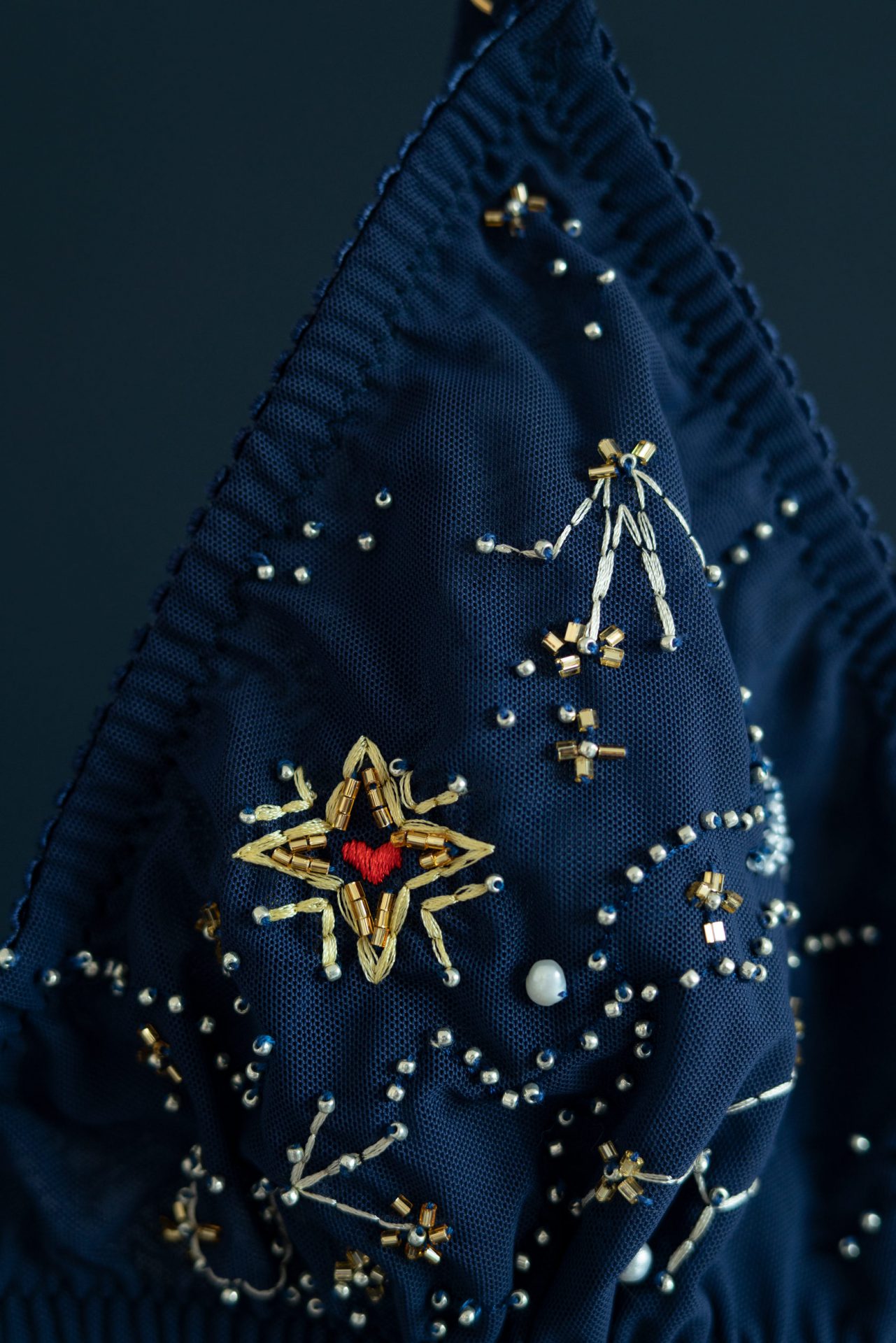 I'm really happy to see the brand explore new colourways this season. To date, all but one of their ranges has been beige, and while I've loved every look regardless, I feel like the contrast of the darker-toned mesh here serves to really highlight the embroidered and beaded details. Plus, not everyone's a fan of beige!
Cygnus is sold as a set and retails for more than any previous ranges, at 265€ (~£244 / $315). It does look, however, like the most intricately-detailed design they've come up with yet, and that is still an excellent price for a two-piece set with so much time-consuming hand-embellishment. As an owner of a Love & Swans set myself, I can absolutely say that the construction quality is top notch too. (Oh, and the packaging for this particular set looks gorgeous).
Even better, Love & Swans appears to be gradually expanding their size range, with all bralettes now available up to an XL (it was previously capped at an L). There is also a custom-sizing option available, which doesn't appear to incur any extra fees. And speaking of custom, the bottoms can be made without the leg harness part if you prefer.
I am super excited for the future of this brand, and I highly-recommend giving them a follow on Instagram to stay up to date with their new releases!
What do you think of Cygnus? What theme or 'story' would you love to see Love & Swans turn into lingerie-format artwork next?