Disclosure: This blog post is sponsored by Lovehoney. Links with a * are affiliate links.
I've been so wrapped up in our impending move to Madrid that I've barely noticed how close we are to the holiday season already – but it'll be here before we know it! Temperatures here have plummeted, stores have begun to fill with glittery decorations, and there's a definite festive feeling in the air wherever I go. I guess I had better start on my gift shopping.
Online retailer Lovehoney* has just released a series of new lingerie ranges that make gift giving easy, thanks to their combination of affordable pricing, impressively-inclusive sizing that fits up to a UK 30 / US 26, and varied styles and aesthetics. Whether you're after lingerie or nightwear that's enchantingly elegant or fiercely erotic, their lingerie collections* are well worth a look.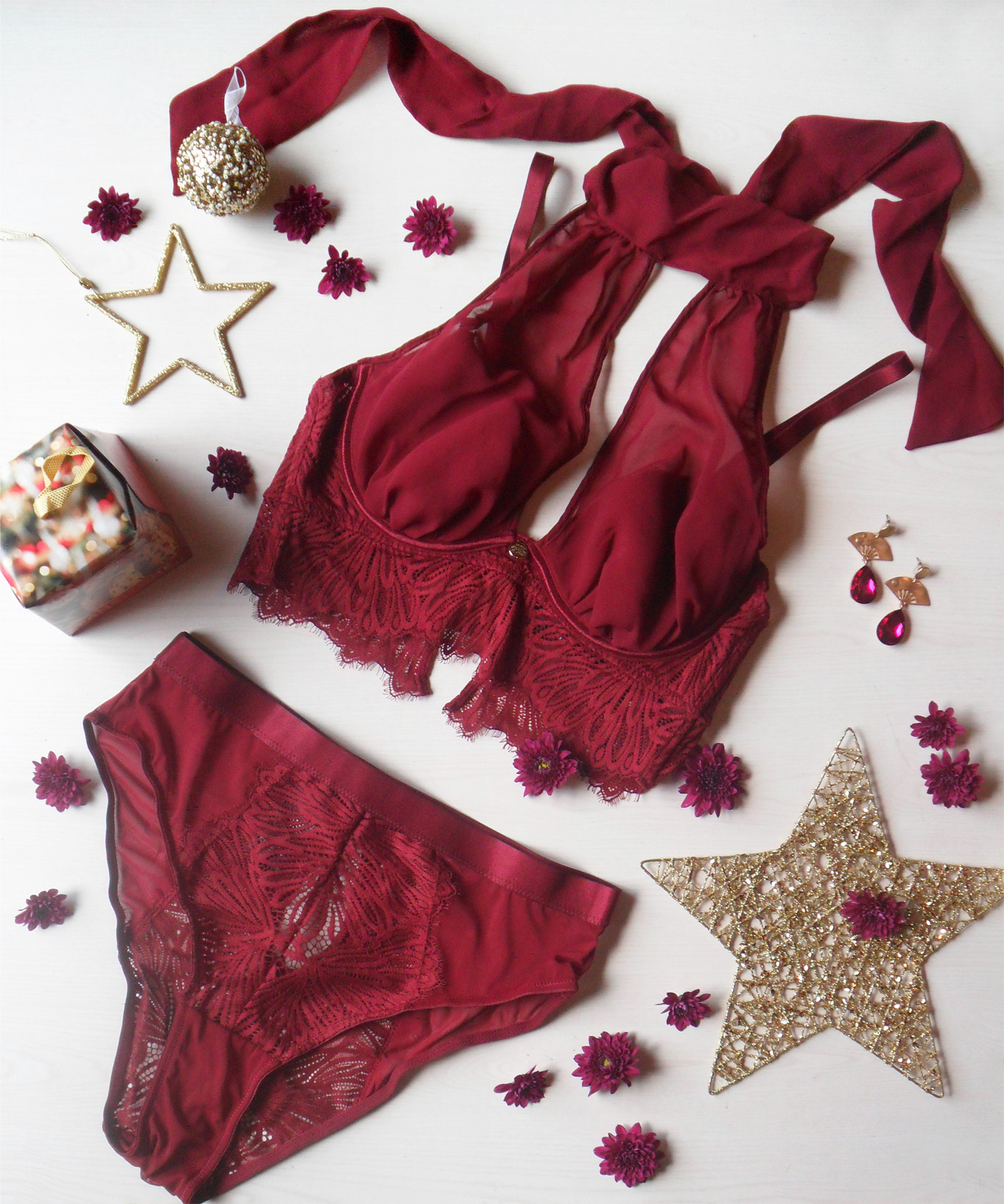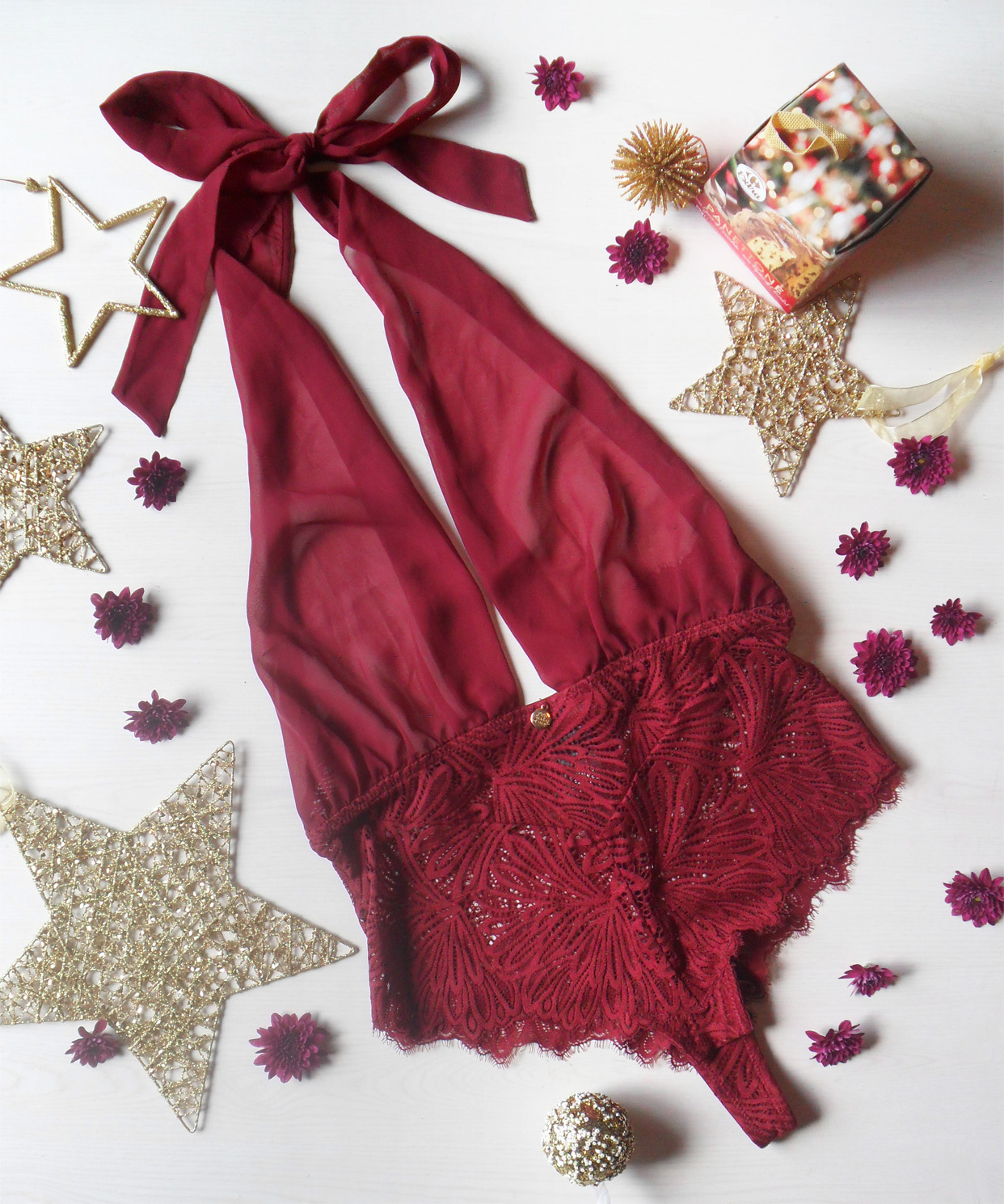 My personal favourites are the pieces in their Captivate line*, an official collaboration with the Fifty Shades of Grey franchise. This season, they've added two great new ranges to it – Flocked Mesh, which features a classic black and gold colour palette with lavish chain and ring details, and Chiffon, pictured here, for those after a softer and more romantic vibe.
I picked out Chiffon to feature as this warm, mulled-wine red feels simply perfect for the festive season ahead. Made in a combination of semi-sheer chiffon and eyelash lace, it's the voluminous sleeves with gathered lace cuffs and the large, draped ribbon bows that really capture a sense of low-key glamour and elegance.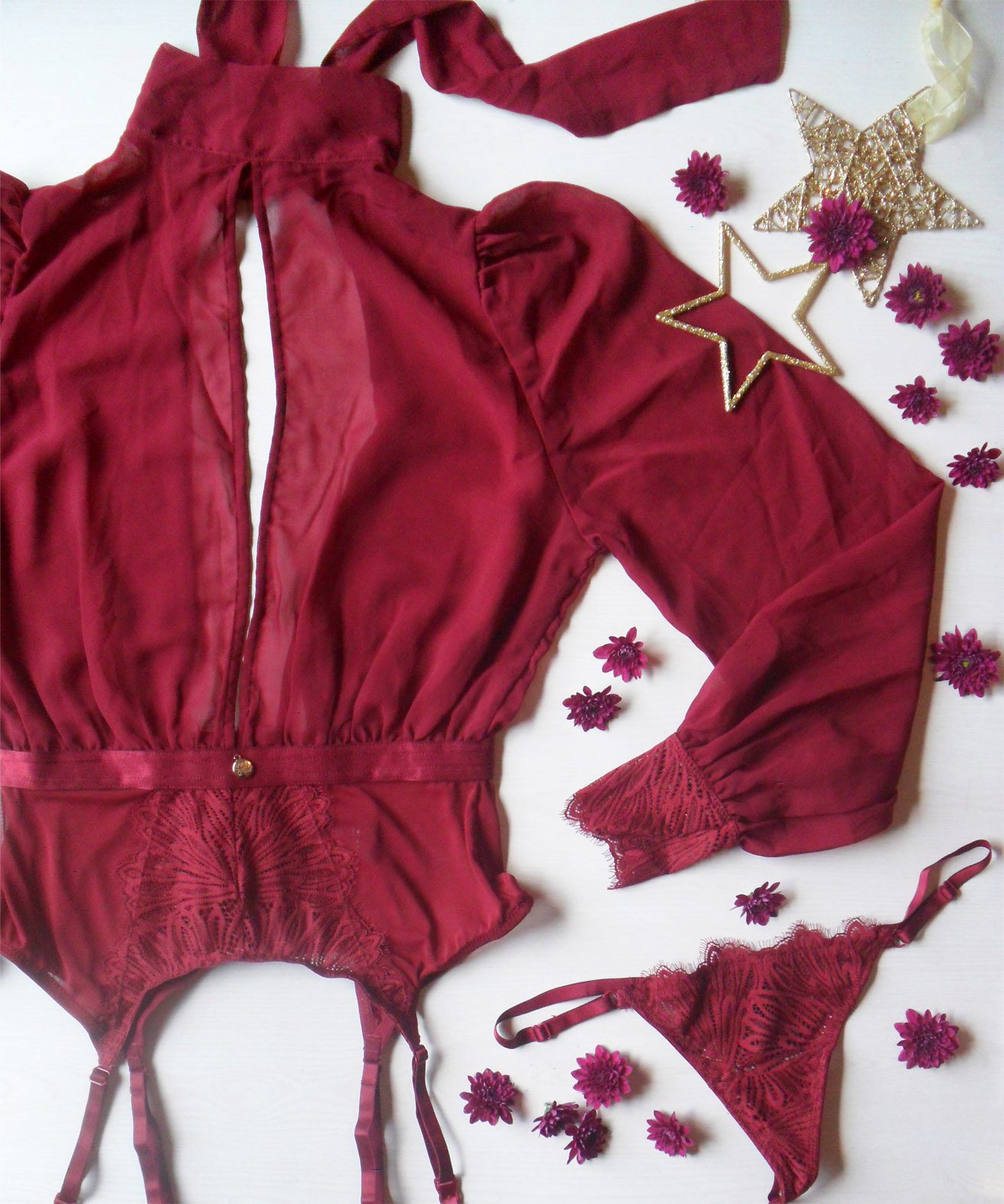 I can picture myself wearing the floaty robe* at the top of this post to sip hot chocolate while cosying up by the fireplace (well, if only we had one!), and the basque set just above is one of those lingerie pieces that's practically crying out to be styled as outerwear – I'm imagining it worn with a metallic or sequinned skirt, plus this similarly-coloured bra with a lattice back detail*, which would look phenomenal with the basque's open back.
For more boudoir-focused looks, you've got the choice between a halter bodysuit and an underwired, high-necked bra set with detachable straps. All of the pieces come in flexible sizing – the robe covers UK 8-30 in just three sizes, and there are no band and cup sizes to deal with for the bra – which makes it much easier to buy a gift that's likely to fit (including if the recipient of this 'gift' is just yourself!).
Do you include yourself on your annual list of people to treat to a holiday present? And what's your favourite piece from this Lovehoney Captivate Chiffon collection?