Disclosure: Links with a * are affiliate links.
Bows on lingerie seems to be a very polarising design feature. They're everywhere, so it's little wonder some people are bored of them, but it is worth knowing the reasons they're so ubiquitous.
One reason is that bows are a relic of a time before elastic, when underwear garments were often held in place or adjusted for size via eyelet lace threaded through with ribbon, which would be tied into a bow to fasten. Okay, but why still use them today? Well, they're also a very simple way for brands to hide the sometimes less-than-perfectly-neat stitching where bra straps join the cup, underwires overlap, or two ends of elastic meet. So they've stuck around.
Personally, I love bows, and all the more so when they're a clearly intentional part of the design rather than something that looks like it was put there just because 'that's what's done'. So I'm thrilled that bows are having a bit of an extra popular moment in lingerie right now!
The idea for a round-up of bow-themed lingerie has been bubbling away in my head since late last year, so unfortunately a few of the pieces that originally inspired this post are now sold out such as Agent Provocateur's Nicoletta set. And speaking of bow things I missed out on, my gosh I wish I'd bought the entire Viktor & Rolf x Aubade collab and the Damaris Houdini set (not that I could have afforded this at the time).
But with so many other bow-motif prints, embroideries and appliqués out there at the moment, there's still plenty to fall in love with if you're as much a fan of bows on lingerie as I am.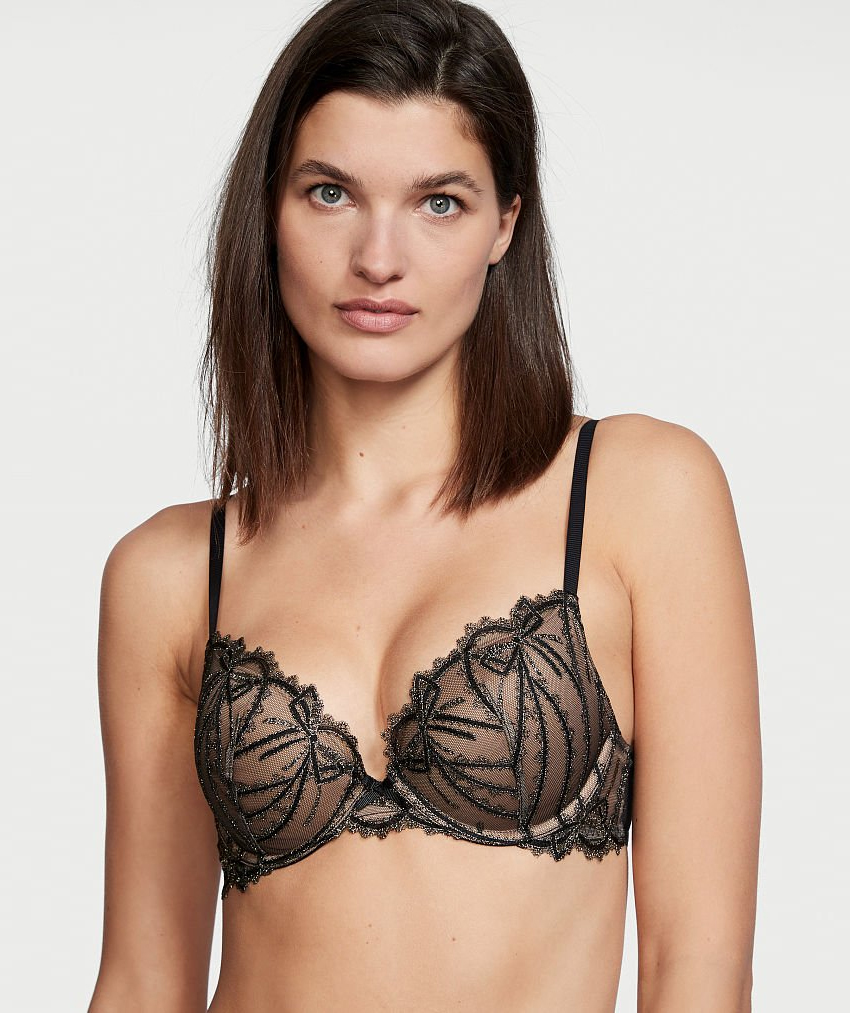 Tell me, do you agree that everything looks better with a bow on it? Or do you loathe this common lingerie feature?