Disclaimer: This blog post contains affiliate links.
Boux Avenue has some really awesome offers on right now! I wish I'd spotted their 3 for £20 offer on a wide selection bras worth up to £14 each (and 3 for £10 on the matching knickers) when I placed an order yesterday, as I would have bought 4 lingerie sets instead of just the one!
That offer aside, there are tons of other great deals in their sale and in their buy-the-bra-get-the-knickers-free offer. Here are my top 10 recommendations…

Lola chemise – Was £35, Now £17
Would you look at that gorgeous eyelash lace all around the hem and up the sides of this piece? Appliquéed onto the raspberry pink satin, this looks like a much more expensive piece and I think it would make a great gift as well as an indulgent treat for yourself.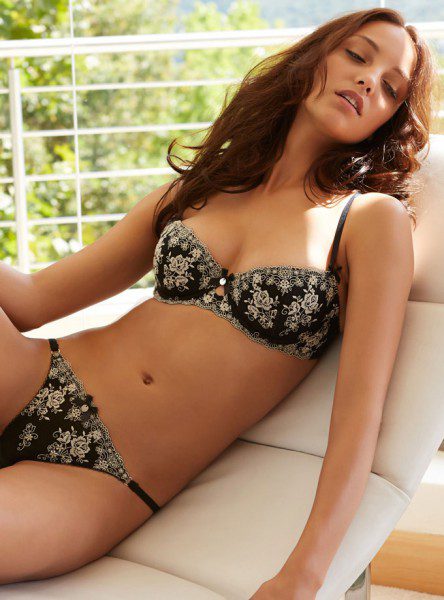 Juliet embroidered bra – £28 and get the matching thong or knickers free
This one's winging its way to me as I type! I couldn't resist that ornate, rose-motif embroidery and the unusual keyhole cut-out at the gore. It looks decadent and again, more expensive than it really is. If monochrome isn't your thing, the offer also extends to the Magenta version.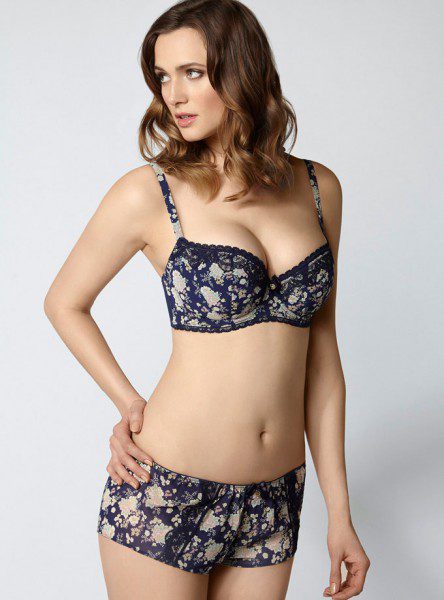 Chantal posie bra – £28 and get the matching thong or knickers free
I want this set just for the French knickers – they look so comfy!The set is made from floral-printed chiffon with navy lace trims and the signature Boux Avenue silver tags on the bows.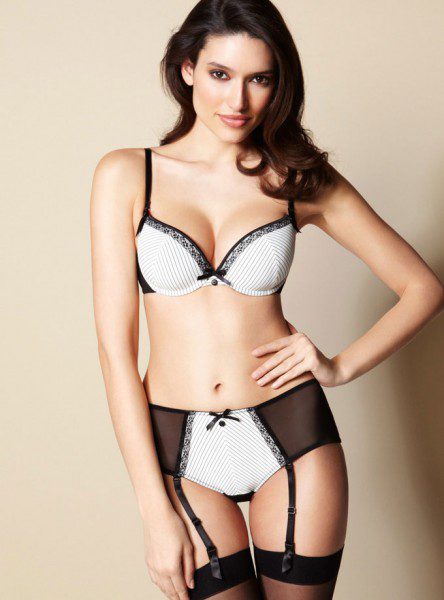 Jamilia bra – Was £26, Now £10 (matching suspender knickers were £16, now £4)
I like the simplicity of this design, with its classic pinstripe pattern and unfussy shape. At £14 for the set – £13 if you opt for the thong instead – it's a total bargain too.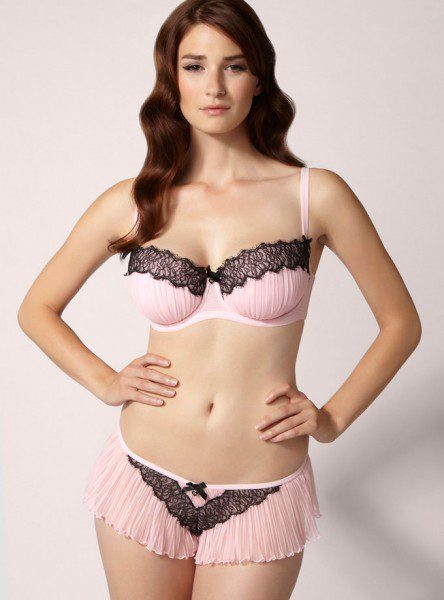 Jesse plisse bra – Was £28, Now £10 (matching knickers were £14, now £4)

I still think of Boux Avenue as 'the new La Senza' and this set is clearly influenced by the La Senza Claudia, which was always one of my favourite La Senza designs. The pleated French knickers look oh-so-comfortable and the set is finished with delicate eyelash lace and Boux's branded bows.
Betsy babydoll set – Was £35, Now £17
Another one taken from the La Senza archives, I own a more or less exact copy of this set in white that I picked up in La Senza some years back, and I rather like it. It's fun, flirty and those stretch lace cups will fit a range of sizes.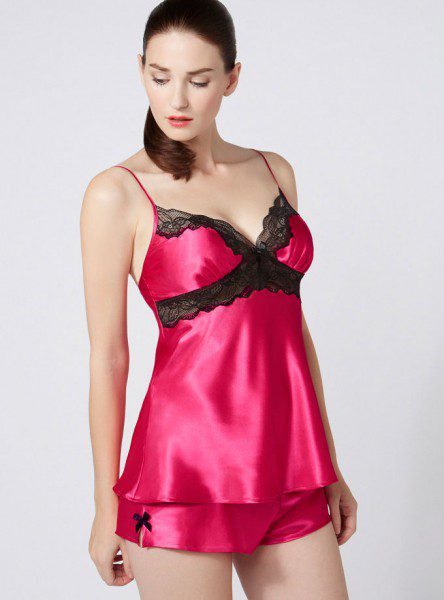 Cheryl camisole & shorts – Was £35, Now £17
Like the Lola chemise above, this pretty nightwear set is made from a raspberry pink satin with black embroidered mesh details. The embroidery doesn't look quite so deluxe as the eyelash lace on the chemise, but it's a lovely alternative nonetheless.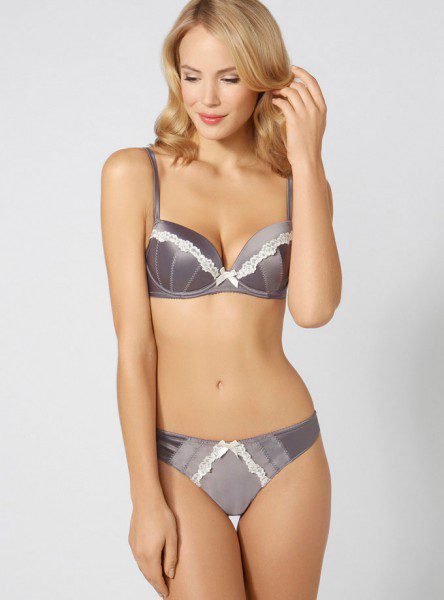 Joanie bra – Was £28, Now £10 (matching thong was £12, now £4)
I'm not really a fan of metallic lingerie because all too often they're super shiny and cheap-looking, but I do like this silvery-grey bra set with just a hint of sheen to it. It's finished off with ivory embroidered lace and bows – a lovely, icy set that'll be perfect for frosty winter evenings!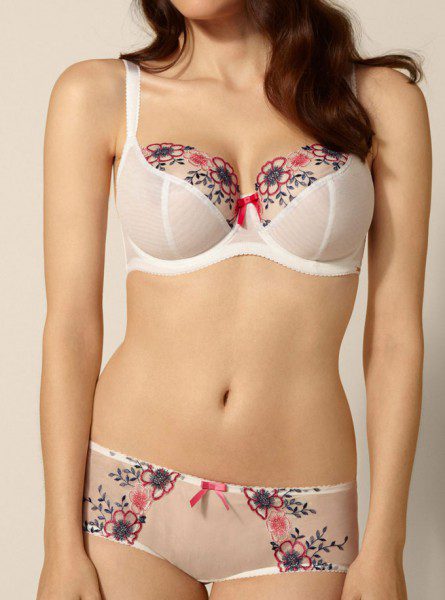 Adriana bra – Was £28, Now £14 (matching shorts were £12, now £6)

Designed specifically for the fuller-busted woman, this bra offers full support without being bulky. The deep-pink and navy embroidery is gorgeous, and I especially love how it has been placed on the matching shorts. As if £20 wasn't a great enough price for this set, it's also part of the 3-bras-for-£20 and 3-knickers-for-£10 offer!
Angelique chemise set – Was £35, Now £17
This wine-red chemise is trimmed with eyelash lace, with satin criss-cross ties up either side to reveal a flash of skin. A sultry addition to your boudoir wardrobe!
Have you bought anything at Boux Avenue lately, or has something here caught your eye?