Disclaimer: This blog post contains affiliate links.
I've spent most of today in bed feeling awful, but if there's one thing guaranteed to cheer me up on a day like today it's an Amoralle sale! Of course, I had to treat myself to something. Amoralle's flash sales only happen a few times per year, and are a great chance to try the brand at a massive discount.
I love the Amoralle aesthetic – which is both dramatically glamorous and sleek and simple at the same time – but I was not so impressed with the fabric quality last time I bought from them. I feel like an €880 robe should use a silk satin rather than a synthetic one for example. Is that just me?
With the sale on however, you can pick up some truly beautiful pieces for a very reasonable price. The sale runs until this Saturday only. Here's what I'm loving most…
Glamorous Robes
Black and white lace-back nightdress – Was €440 (~£317), Now €176 (~£127)
Black crystal robe – Was €582 (~£419), Now €176 (~£127)
White maxi nightdress – Was €98 (~£71), Now €69 (~£50)
Beige maxi dress with ruffles – Was €230 (~£166), Now €92 (~£66)
Beige ruffled nightdress – Was €210 (~£151), Now €84 (~£60)
Unique Bodysuits
Burgundy detail cream bodysuit – Was €245 (~£177), Now €123 (~£89)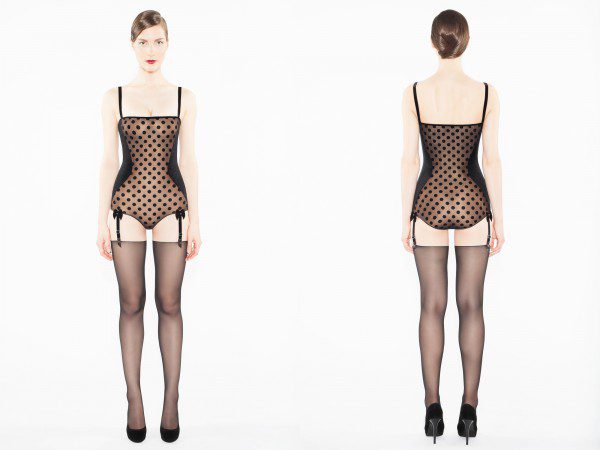 Astonishing Faye polkadot bodysuit – Was €176 (~£127), Now €88 (~£63)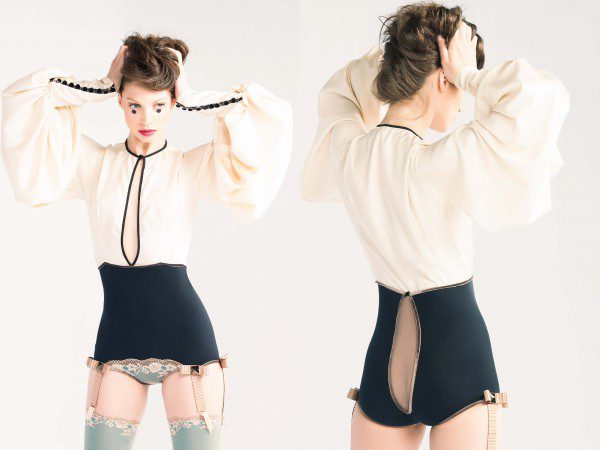 Breezy Hyacinth suspender bodysuit – Was €397 (~£286), Now €159 (~£115)
Other Pretty Things
Sheer polkadot midi skirt – Was €79 (~£57), Now €40 (~£29)
Bra, lace briefs and stockings set – Was €140 (~£101), Now €42 (~£30)
Black and white bra and briefs set – Was €125 (~£90), Now €50 (~£36)
I bought the bra set just above with the circular lace panel on the knickers. It will depend how colour-fast the jersey is (my previous jersey bodysuit leaked black dye), but I'm thinking the knotted bra could double up as a bikini top, for sunbathing at least if nothing else.
What do you think of Amoralle's look? Will you be buying anything in this week's flash sale?