Happy 2015! Thanks to maternity leave (and a lovely baby that sleeps lots and rarely cries!) I've had more time than ever to read my favourite lingerie blogs this past year.
A year ago I rounded up my favourite lingerie blogs of 2013, and now it's time to hand out the 2014 'awards'. These awards aren't really anything official and there's no voting involved, it's just my chance to share with you the blogs that I personally find most interesting, and possibly introduce you to a blogger or two you hadn't previously heard of.
So without further ado, here are 2014's six best lingerie bloggers…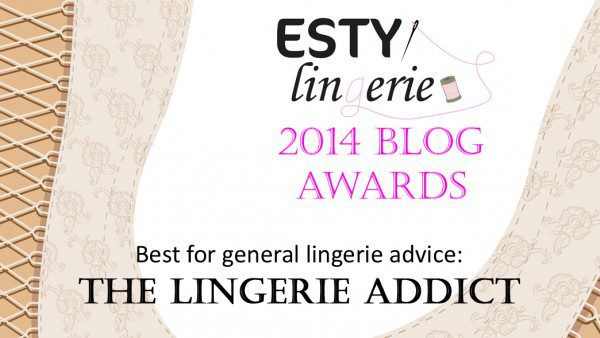 Best for… General Lingerie Advice
The Lingerie Addict is still the blog I check most regularly, and it has grown bigger and better than ever in 2014. Founder Cora added even more writers covering even more topics, such as how to make your own lingerie, and she herself has posted some really thought-provoking articles recently talking about issues that no one else in the lingerie industry is blogging about.  If you have a question about lingerie, head straight to the blog's massive FAQ list and there's a good chance you'll find the answer you're looking for.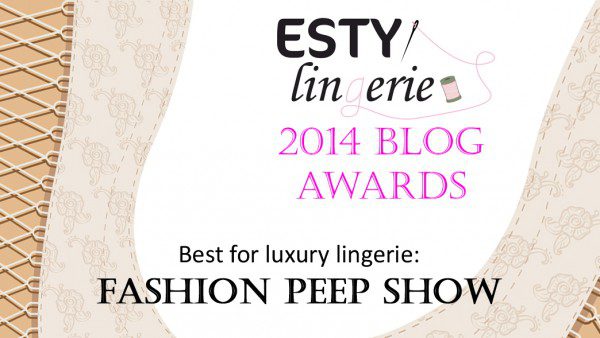 Best for… Luxury Lingerie
Although not the most regularly updated blog in the world, Fashion Peep Show features a mixture of luxurious brands with a strong emphasis on underwear as outerwear. Micca shows you how to create unique, risqué evening outfits by mixing brands such as Bordelle, Fleet Ilya and Agent Provocateur with long skirts, sheer dresses and chic accessories. For more regular updates, check out her Instagram profile.
Best for… High-Street Lingerie
Undercover Lingerista, written by Kitty, is one of the lingerie blogs I've been reading for the longest time. She started out in 2011 and is still going strong, posting mainly reviews. She features high-street brands such as Ann Summers and Boux Avenue, as well as similarly-priced brands such as Freya and Tutti Rouge that are available online or in department stores. I like her reviews because they're very detailed, with lots of photos that show the lingerie on a body/mannequin, laid flat, close-up for the small details and sometimes even the packaging too so you really know what you're buying (ideal for those shopping for gifts!).
Best for… AA-D cup sizes
Caro, aka The Lingerie Lesbian, blogs about the fashion side of lingerie (such as trends and new products) as well as doing lots of lingerie reviews. The reviews include all sorts of brands, from premium ones like Fleur of England through to high-street brands like Intimissimi, and lots of indie designers too. Her reviews are short and sweet, so if you're not the type to read lengthy articles and just want a quick overview of whether a product is worth it or not, this is the blog for you.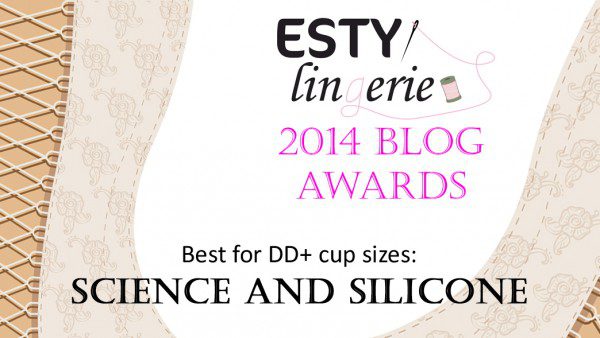 Best for… DD+ cup sizes
Science and Silicone is a regularly-updated blog with a focus on 'small band, big cup' lingerie, and also relevant to women with breast implants. It's a very review-focused blog featuring a mixture of British and Polish brands, and blogger Florence goes into a lot of detail on fit. The photography on the blog is also good, so you get a clear image of what the lingerie looks like in real life.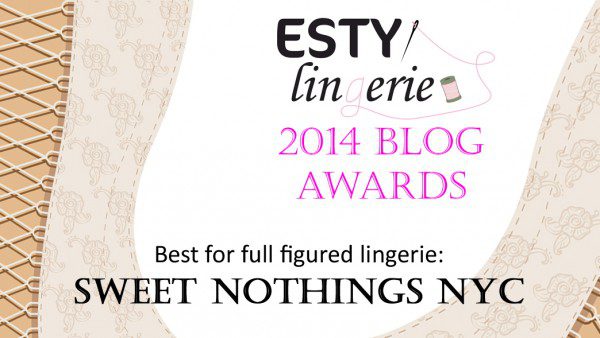 Best for… Full Figured Lingerie
Sweet Nothings NYC has been blogging since 2012, but it's her lingerie reviews that she started posting in the past 6 months or so that caught my eye – quite literally, because the photography and styling is awesome, but the reviews are also in depth, honest and helpful to anyone in the full figured / full busted size category thinking about buying from these brands.
There are more great lingerie blogs out there of course – in fact, there are more lingerie bloggers now than ever. If you're looking to discover some new ones, check out my curated Twitter list.
What is your favourite lingerie blog of the moment?