Disclosure: Links with a * are affiliate links.
With the fashion industry being the second largest contributor to global pollution, it's comforting to know that brands are taking steps towards reducing their carbon footprint. One of the biggest recommendations is to not buy new, and instead buy second hand or vintage clothing, but this isn't always ideal when it comes to underwear.
Well, Trendlistr and Effie Butterworth have a new option! Like me, you may be aware of Effie Butterworth's curated Etsy shop* of beautiful vintage items, alongside their designer Ellis Stanfield's own line of lingerie inspired by her studies of these. Now, thanks to a collaboration with Trendlistr, the two brands are marrying the best of their two ventures by creating unique lingerie designs from the fabrics of original vintage pieces.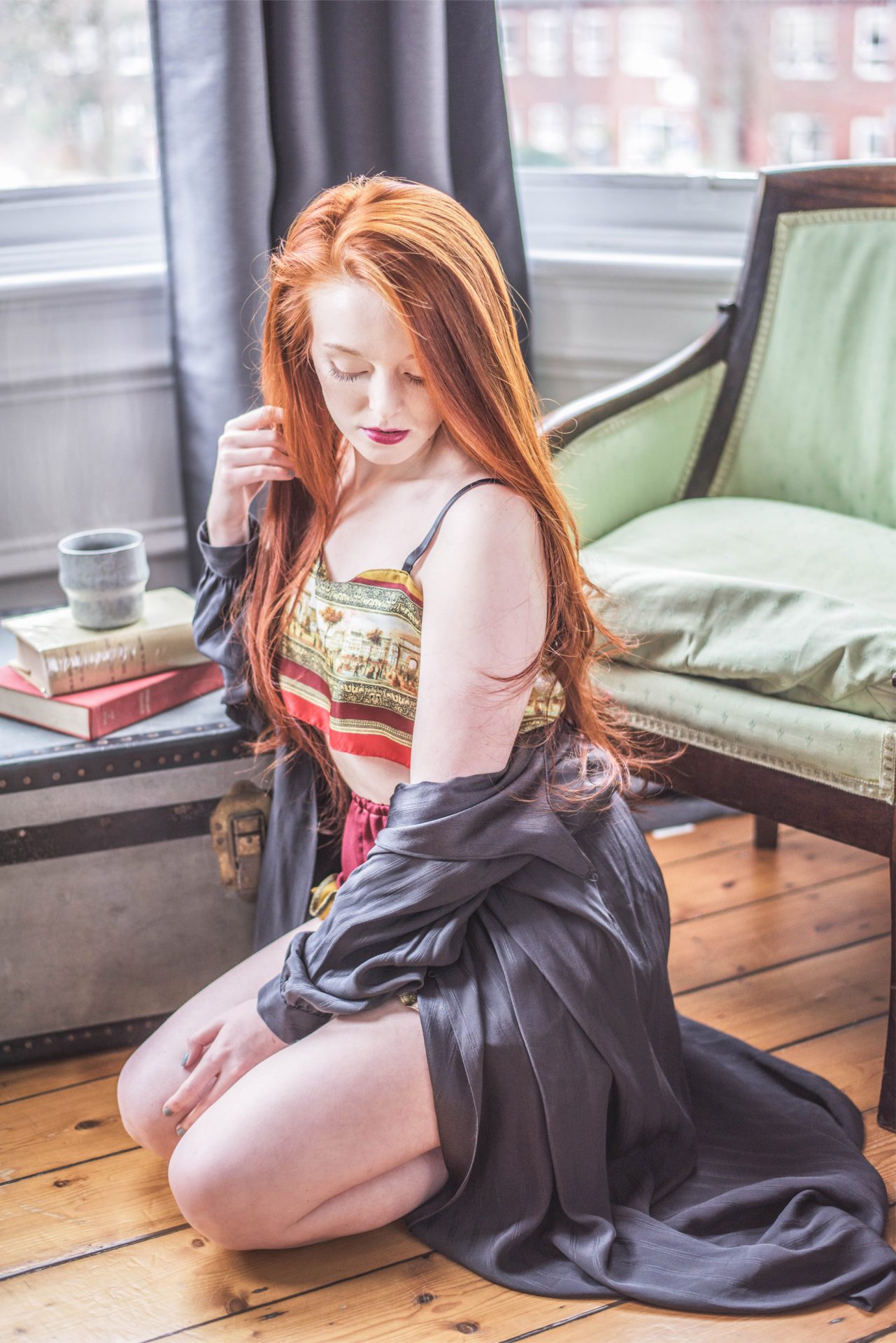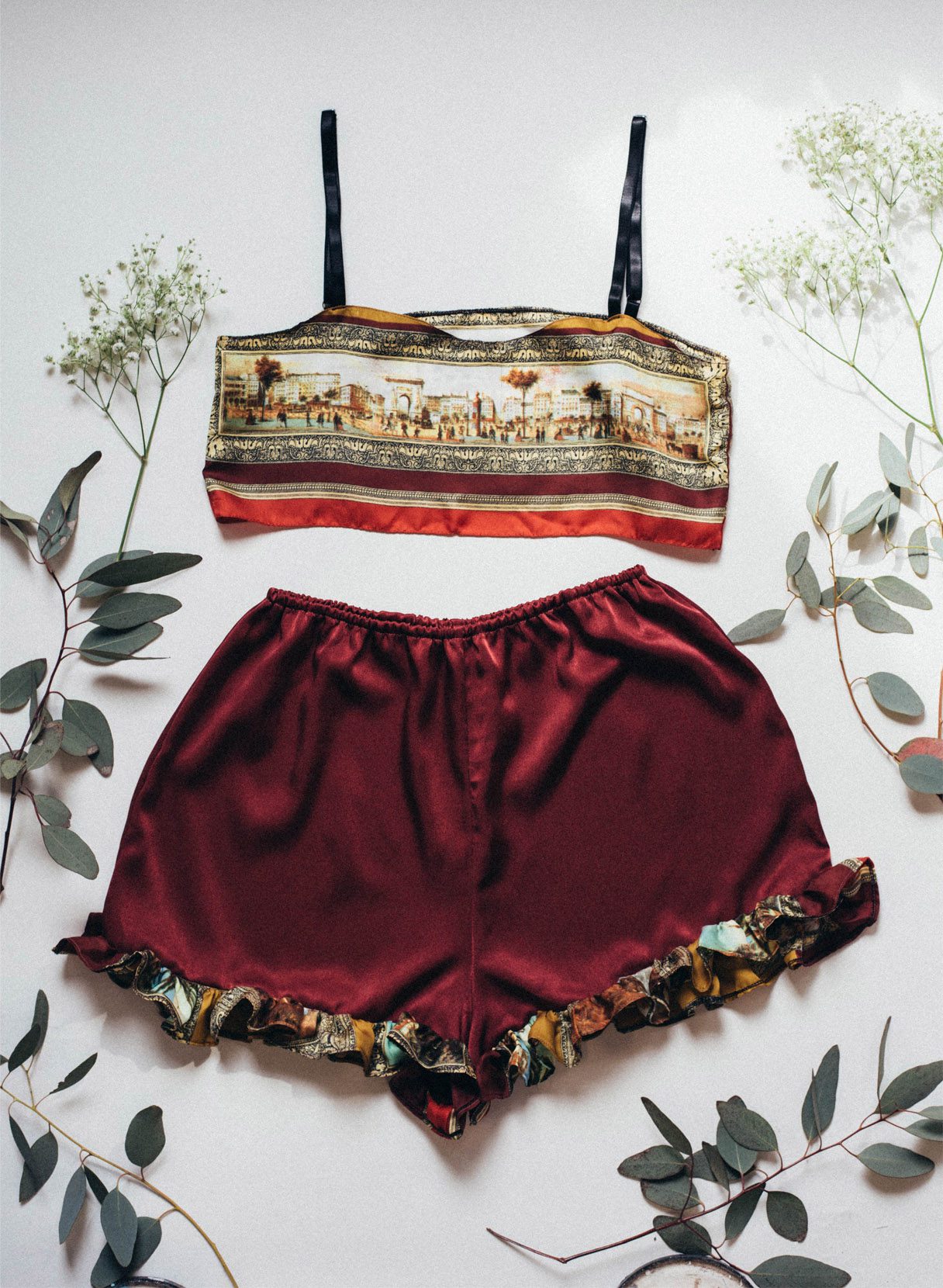 Both Effie Butterworth and Trendlistr originated around the same time, obviously inspired by the ongoing obsession with vintage clothing and lingerie designs. Ellis Stanfield released her first collection in 2015, shortly after graduating with a degree in Historical & Performance Costume. Trendlistr also had a very independent beginning, with founder Louisa Rogers initiating the vintage fashion brand with a series of pop-ups in North East England in 2016.
The brands have now developed substantially and it's easy to see why both have chosen to work together, with their excellent use of perfectly-curated pieces and commitment to making vintage designs suitable, and even preferable, for a contemporary lifestyle.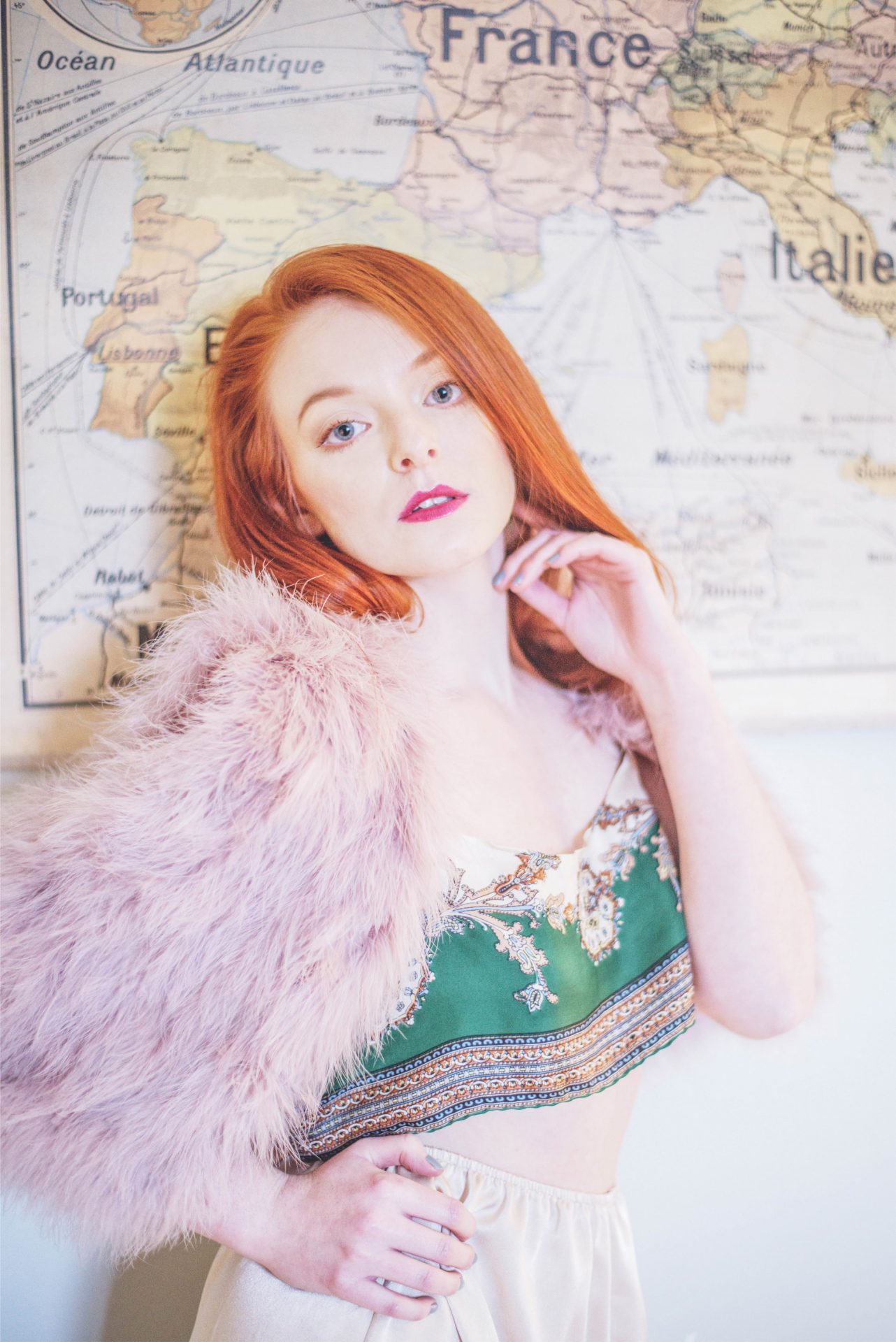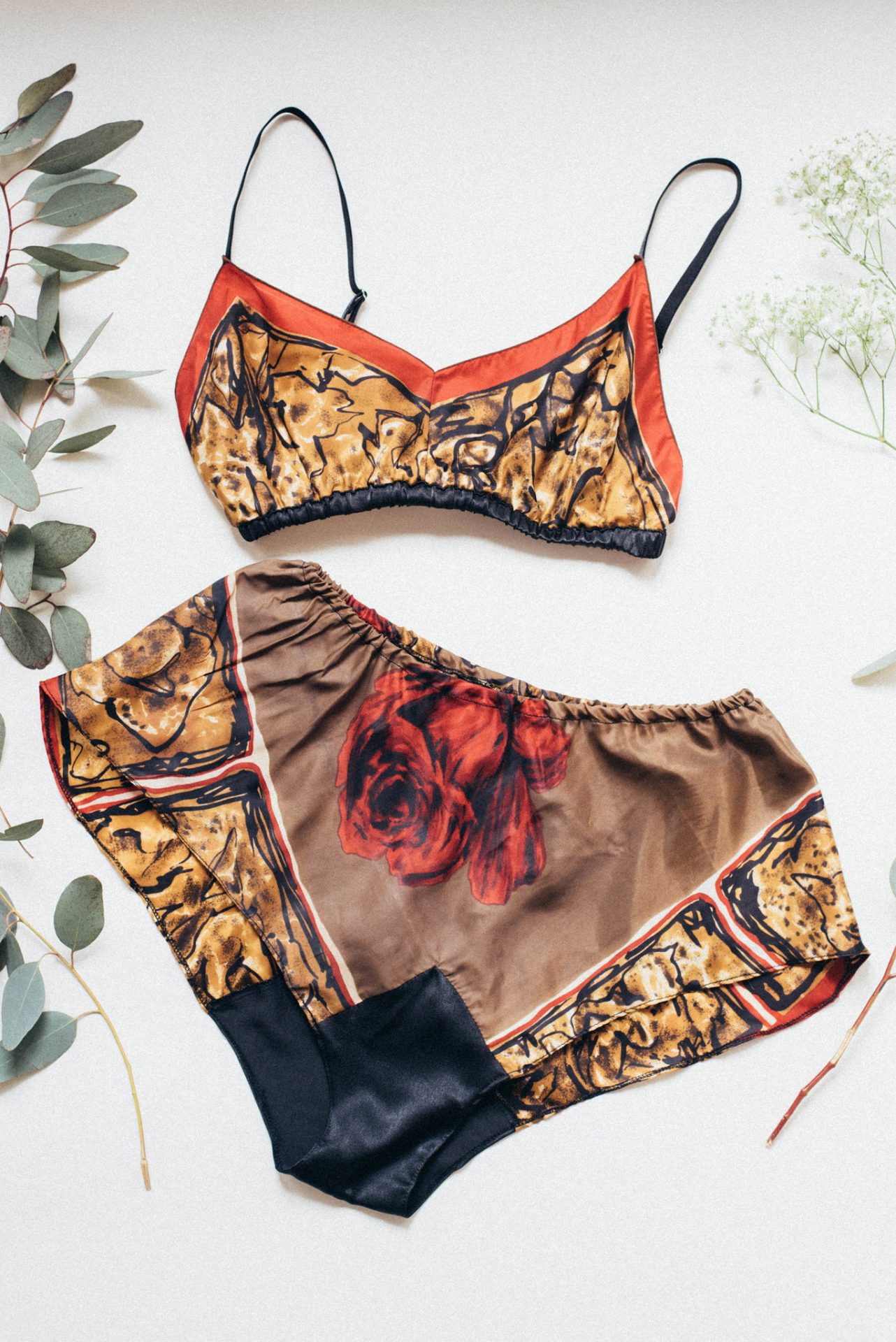 So far the collaboration has resulted in a capsule collection of ready-to-buy designs created from vintage scarves, but customers also have the option of commissioning custom sets using any vintage silk scarves or silky garments you have at home. I love this idea, as so often I find beautiful items of clothing in vintage shops or fairs, but they aren't the right size, or are an awkward shape. It's wonderful to now have the option to have something custom made if I find a particularly nice print or pattern. If you don't have any pieces you're willing to sacrifice at home, the ready-made selection also offers an attractive choice of designs.
One of my favourite things about this collaboration is that it presents an opportunity to get your hands on an Effie Butterworth design at a much lower price point than usual. Thanks to the high quality fabrics of their usual designs, Effie Butterworth's own lingerie line retails from £69 (~$90 / ~77€) for a bralette, and up to £285 (~$370 / ~319€) for a robe. In contrast, by up-cycling fabrics the two brands have succeeded in maintaining quality while producing whole sets for sale at £40 (~$52 / ~45€) for the ready-made, and only £85 (~$110 / ~95€) for a custom set.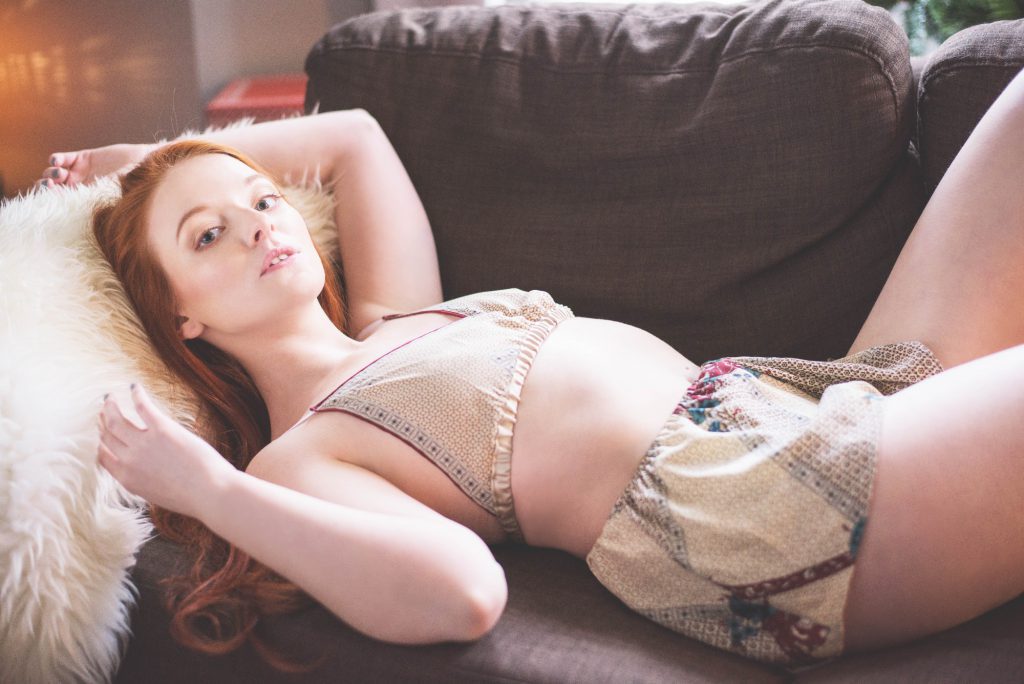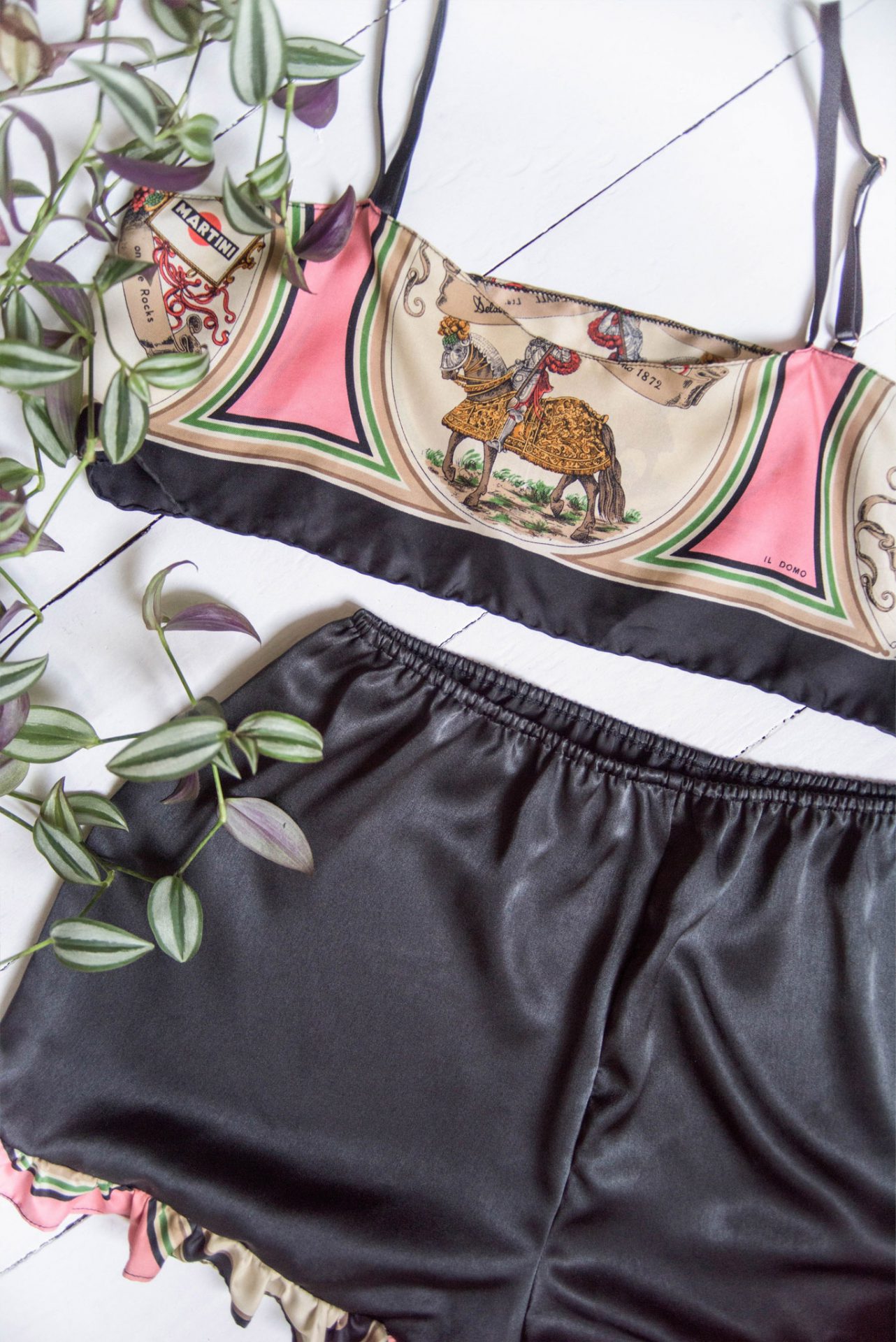 So far the ready-made sets have been available in Small, Medium and Large sizes. The measurements for each are included in the listings and are quite flexible due to the soft-sizing aspect of vintage-style bralettes and tap pants – of which there are a couple of different shape options for each in the collection. It also states on Trendlistr that made-to-measure sets are available on request, and obviously your own measurements will be requested if a custom set is ordered. There is no evidence of any size limits on custom sets, and Effie Butterworth's own size guide ranges from XS-XXL on her website.
Vintage styling and the ecological impact of fast fashion are both hot topics within the fashion world, therefore it will be interesting to see how the collaboration progresses. Many of the ready-made sets are already sold out on Trendlistr's website, so be quick if you want to get your hands on those. Otherwise, there's a whole world of vintage shops waiting to be pillaged for endless up-cycling options.
What are your thoughts on this particular collaboration? Would you like to see more brands being conscious of fast fashion pollution?
Photography by Marion Botella.