Disclosure: This blog post is sponsored by Agent Provocateur. Links with a * are affiliate links.
If there's one lingerie brand in the world that truly deserves to call itself iconic, it's Agent Provocateur. Even its packaging is instantly recognisable – a pink box and black ribbon that have become synonymous with beautiful underthings and self-indulgence.
A while back, the brand released its Icons collection*, a "definitive collection of timeless Agent Provocateur favourites". The colour palette is comprised exclusively of AP's signature black and light pink, plus classic white and creamy beige. It includes some of the brand's best-known pieces from recent years, including the Mercy corset* and Lorna bra set*, as well as hosiery, boudoir slippers, and the kind of simple silk nightwear that has an enduring and ageless appeal.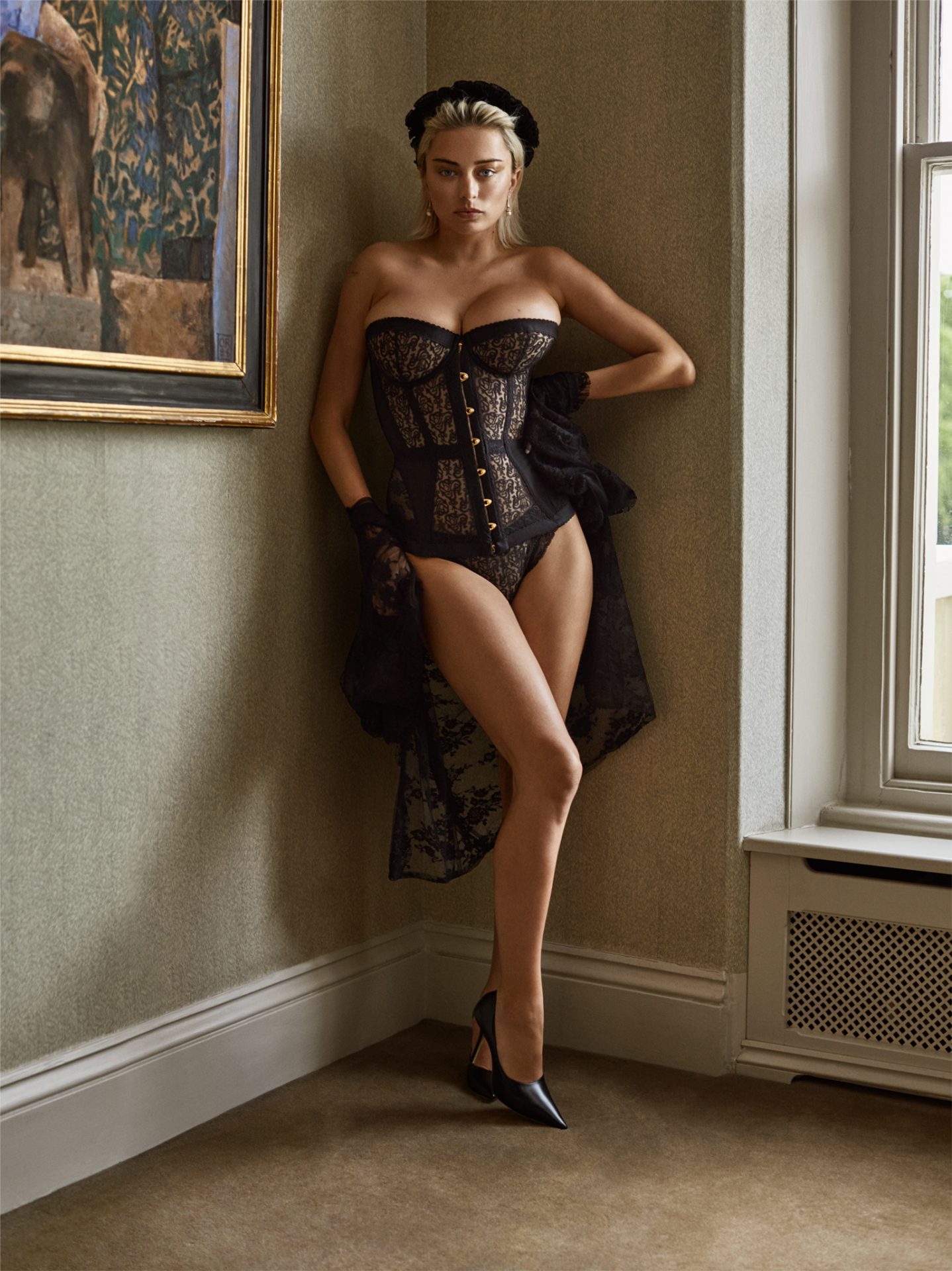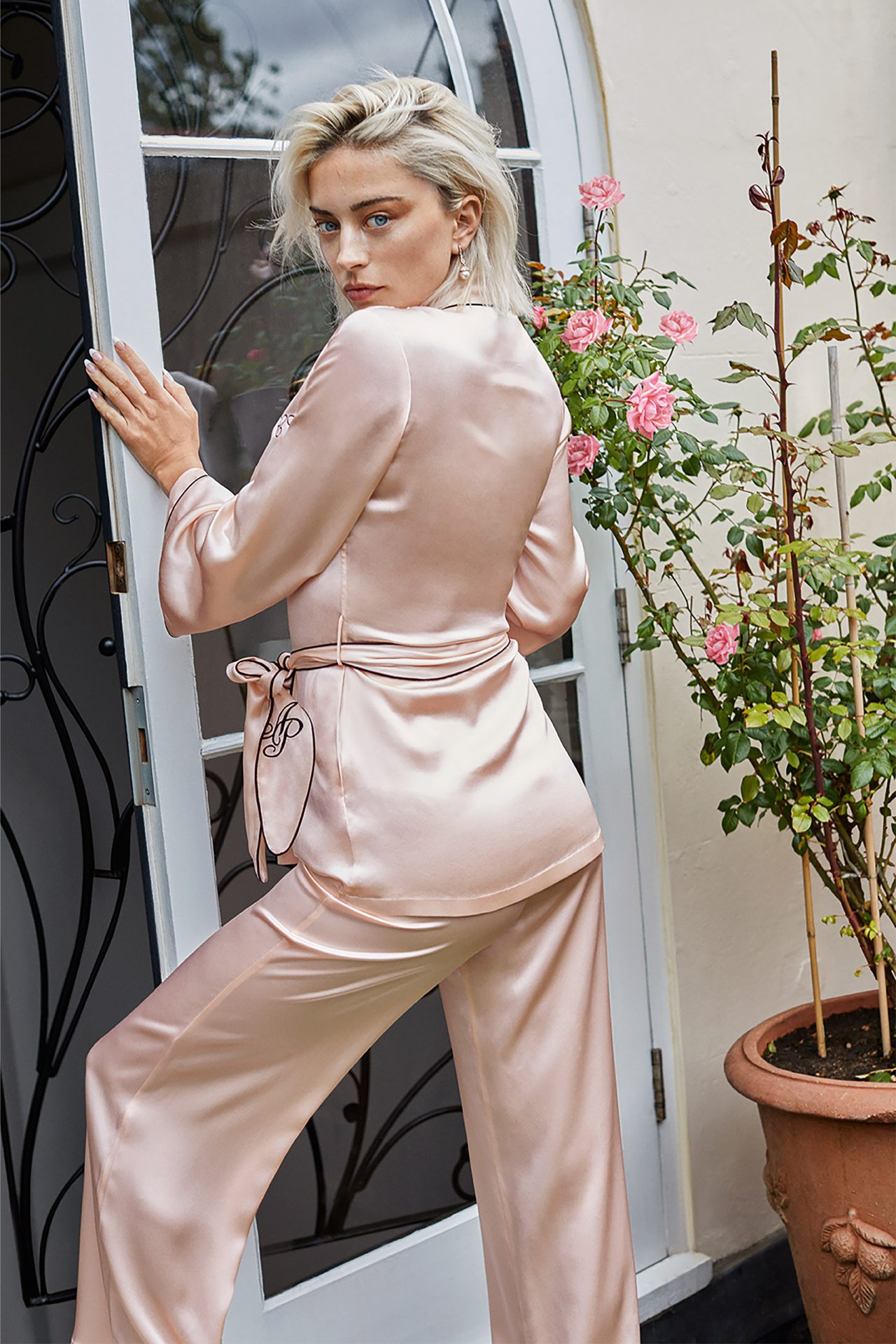 This season, Agent Provocateur has teamed up with model, actress and singer-songwriter Caroline Vreeland for a campaign that shows the power of their lingerie to transform everyday moments into four 'iconic moods' – Sensual Romance, Seductive Power, Daily Elegance and Weekend Indulgence.
Vreeland said about the campaign, "…An AP set, no matter how complex or decadent, does not wear the woman. She wears it. She becomes powerful – a confident embodiment of her own fantasy. A fantasy that is not just involving her lover(s), but a fantasy of and about herself."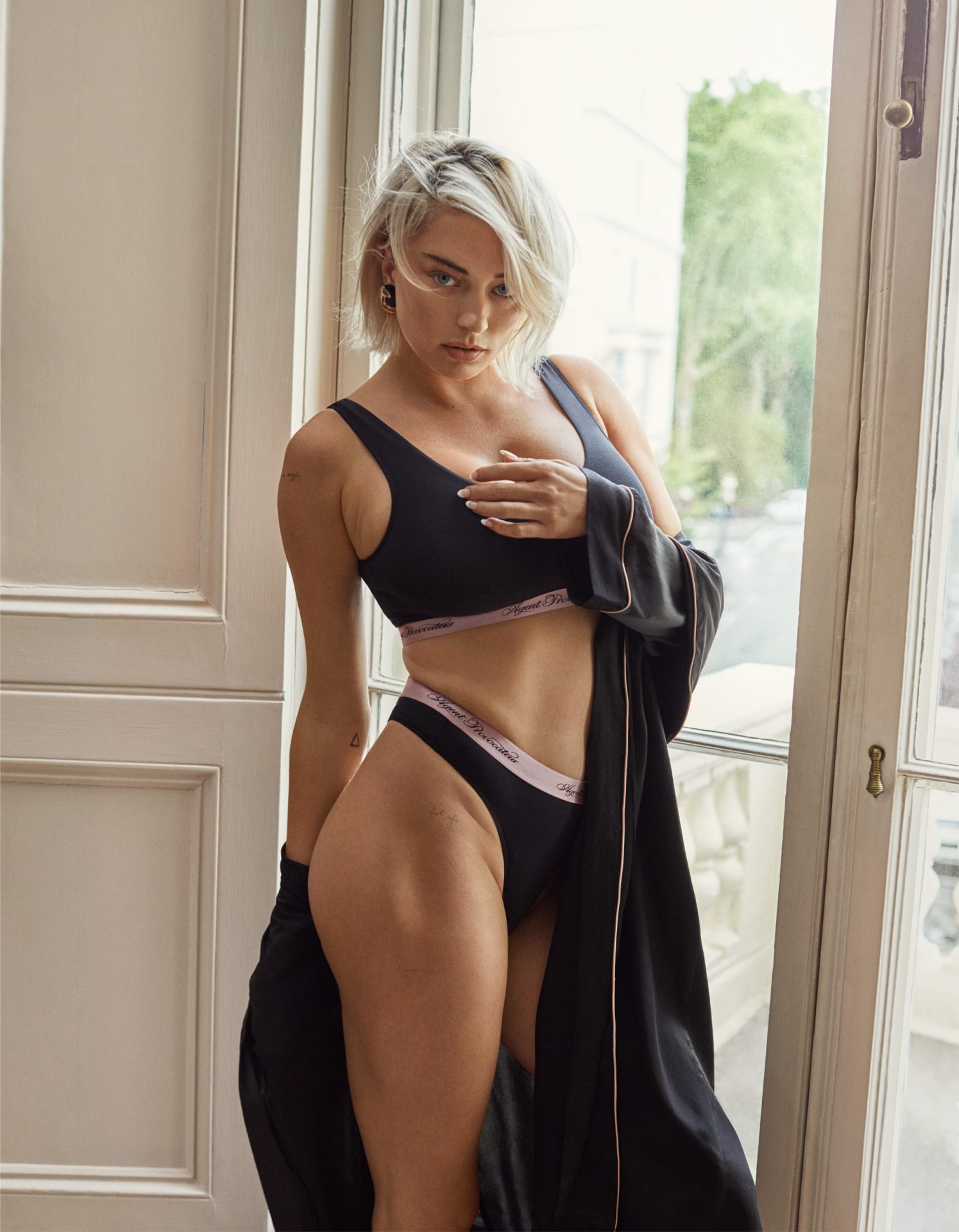 Pictured here are a few of the lookbook images, but you can see them all and read more about the Always An Icon campaign on the Agent Provocateur website*. And if you sign up for their newsletter club, you'll also get to read the full campaign letter from Caroline Vreeland as well as receiving events news and offers direct to your inbox.
Win £600 of lingerie
Plus, for a limited time only, signing up to the newsletter via this link* will give you a chance to win £600 / $1,020 / 845€ worth of lingerie or swimwear from the Icons collection! I know what I'd be spending it on – the beautiful Camilla waspie* and the tulle Lindie set*. The competition ends on 23rd August 2019, full terms and conditions are on the Agent Provocateur website.
What do you think of the Always An Icon campaign? And what's your favourite look from the collection?