Bravangelising is not a real word, but it is a term used in the lingerie community to describe a certain set of behaviours. The term combines the words 'bra' and 'evangelising' to represent an aggressive, outreach method of 'preaching the truth' about bra fit to convert women over to their 'real/actual/proper' size.
Bravangelising occurs through many mediums. On the internet, bravangelisers will comment on random pictures, articles, threads, and more to tell the person they cannot possibly be [insert bra size here], that they are really [insert new bra size here]. Bravangelising also occurs in families, in workplaces, and occasionally on the streets to complete strangers.
Some people may say there is little harm in letting someone know they might be wearing the wrong bra size. In fact, bravangalists usually think of their outreach as doing good: they believe that 80 to 90% of women wear the wrong bra size and that wearing the right bra size is a life-changing experience. For some women, this is true. However, there are myriad issues with this type of bra fit outreach that I am going to tackle today.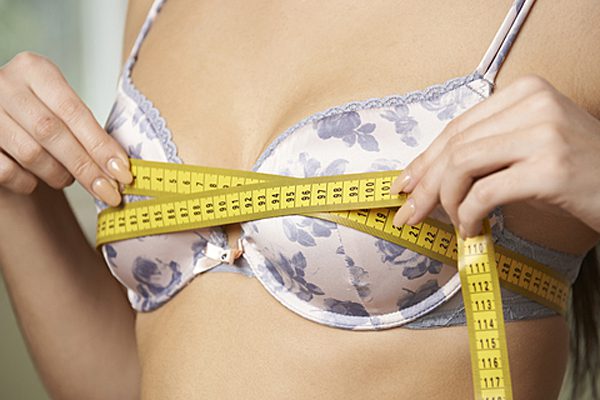 Breasts are enigmatic, changing things
Breasts come in lots of varieties: tall roots, short roots, wide, narrow, projected, shallow, bottom heavy, top heavy, side heavy, and the list goes on. Two women who have the same underbust and bust measurements can have extraordinarily different breasts. A simple set of measurements cannot dictate a woman's 'real size' because measurements like these do not take into account shape and distribution variations.
For example, at a 36" underbust and 43" bust I should wear a 36F UK (+1 cup size for each inch using a +0 band method). However, my breasts are so shallow on top that I often have trouble filling out 36E bras and positively swim in 99% of 36F bras. Breasts are not a bra size.
Breasts also change. Women can gain an entire cup size over their monthly cycle due to hormone fluctuations. Weight fluxes of only a few pounds can also drop you out of one bra size and into another. A woman's body is not stagnant and thus her bra size is not stagnant either.
Bras are not an exact science
There is no true bra size – a mythical combination of band size and cup size that is your chosen lot in life. You may be bra-fitted at a 34G but that size will change depending on both the brand and style of each bra. Bras of the same size may differ in projection, shape, width, height, and even volume.
For example, I was fitted at a 36E but I wear 36DD, 36E, 36F bras all in one same brand. I also wear 36D, 38D, and 38DD. In total, I wear six different bra sizes that fit my breasts. This is not congruent with bravangalising, which assigns you your 'correct' bra size: one size (and maybe sister sizes) to rule them all.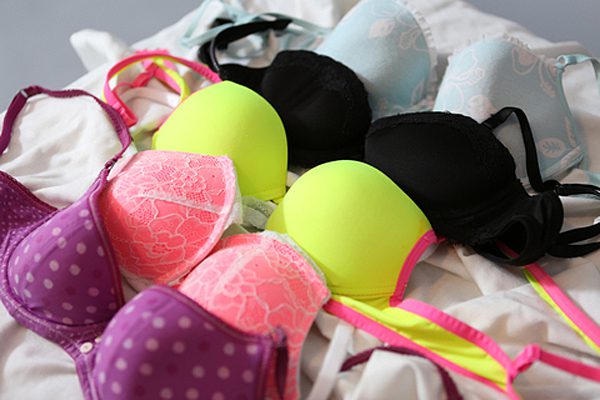 Bras are not necessary
I said it: bras are not necessary. Bras do not prevent sagging. In fact, according to a 15-year study by Jean-Denis Rouillon, bras might actually have the opposite effect. Rouillion told French Info, "Medically, physiologically, anatomically – breasts gain no benefit from being denied gravity. On the contrary, they get saggier with a bra."
While the study has its limitations, there has been no study (not sponsored by a bra company) that shows bras as necessary for breasts. Therefore, bras are more about style, preference, and social convention. How many women know that?
Bravangelising is all about women wearing their 'correct' bra size: it is built on an assumed foundation that bras are necessary. Bravangelists are not saying "bras aren't really necessary, but if you are going to wear one, then you might as well make sure you wear one that fits well". The necessity is assumed and results in a dogged pursuit of some assumed ideal size that will save the wearer from a lifetime of ill-fitting bras. Do you know another way not to wear the wrong bra size? It is to not wear a bra.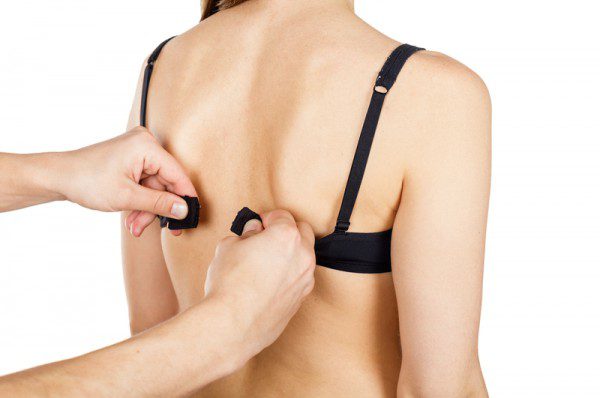 Bravangelising reinforces social norms and utilises body shaming
Bravangalising reinforces a multitude of harmful social norms. Social norms stipulate that women should wear bras to hide their nipples, prevent bouncing, and present their (covered) breasts to the world in certain acceptable ways: primarily a rounded 'two cakes on a plate' appearance that does not mirror the natural shape of most women's breasts. Women are told they should not go out of the house au naturel as their boobs may move, their nipples may get hard, and they are not being professional when their boobs are not under control.
There is an underlying message that boobs are not fine just the way they are. They need to be hoisted up, rounded, pulled forward, and projected to look good or 'right'. When you see bra size interventions, one of the main messages is how much better her boobs look in the properly-fitting bra than the old, poor-fitting bra. I recently saw one headline on the Daily Mail on bra fit that said: "Are YOU wearing the wrong bra? Woman with '36C' chest learns she's been wearing unflattering cups SIX sizes too small". Note the word "unflattering" – as if women's breasts exist to look nice for other people. Body shaming messages like this can be an implicit or explicit tactic used in bravangelising.
In addition, telling women that their breasts will sag if they do not wear the right bra not only reinforces an opinion that has no scientific evidence, it also tells women that sagging breasts are not okay. Breasts sag naturally. It is part of ageing and even young women can have sagging breasts. Let me reiterate: breast sagging is natural and okay. Sagging should never be used as a negative or insult to motivate women into wearing their 'proper' bra size.

Bra fit isn't everything
Comfort is a completely valid reason for wearing a bra in whatever size pleases you. While traditional bra fit stipulates a firm band, many women prefer a looser band based on what is comfortable to them. There is nothing inherently wrong with wearing a loose band or having your boobs overflow the cup of your bra. The important thing is that you are aware of your options (i.e. you are aware there is something different) and you are happy with your choice.
Women also wear bras for support. Bras can reduce pain from heavy breasts by redistributing the weight to the bra's band (80%) and straps (20%). In this instance, the only fit that matters is which bras feel like they give the most support. If that is wearing a band size or two smaller than your underbust measurement or wearing a smaller cup size, it is the support that matters. Indeed, all that matters is the way the person wearing the bra feels, not some idea bra size.
Bras are also worn as a style piece where fit is certainly not a priority. They can be used to express an identity such as goth, a lifestyle such as BDSM, or personal style such as retro or historical garb. Therein, it is the appearance or style of the garment that is most important, whereas fit can be approximate.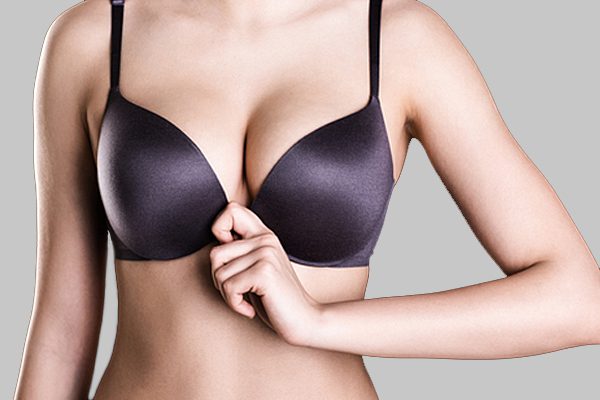 Bravangelising reduces personal agency and creates an imbalance of power
Let's talk about the psychological effects of bravangelising. First of all, bravangelising is telling another woman – a random stranger, family member, or close friend – that you know more about the her boobs than she does. Through this process, bravangelists delegitimise the woman's voice, her knowledge, and her personal experience. In doing so, they position themselves as an authority over another person's body parts – therefore over another person – and use this position to assert their own narrow view of what is right.
Most women are sensitive about their breast size, breast shape, and bra size. Bra size can be tied to identity, group affiliation, and feelings of self-worth. Yet these connotations and the resulting feelings from having them challenged are largely ignored by the bravangelist community. Enthusiasm for the proper bra size or a bravangelist's personal discomfort with someone wearing the wrong size becomes more important than people's feelings.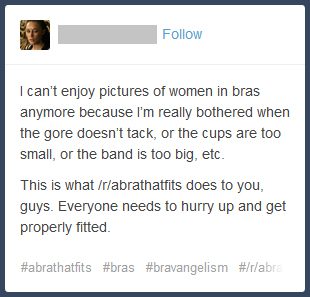 Through this process, an unhealthy power dynamic is cultivated wherein the individual's personal agency is removed. Personal agency is the ability of an individual to act and to make choices within a given environment. You can cultivate personal agency by giving people options but not forcing information or decisions upon them. For instance, check out these two scenarios:
Scenario #1:
Person 1: "Ugh, my bra wires are always cutting into me… it is so annoying"
Person 2: "There is no way you are a 36C, I can tell just by looking at you. I wear a 34F and your boobs are way bigger than mine. I bet you are more like a 32H so no wonder your bra wires cut in, you are wearing a bra that is many sizes too small. You need to get properly fitted."
Scenario #2:
Person 1: "Ugh, my bra wires are always cutting into me… it is so annoying"
Person 2: "Aww, I know how that feels. Hey, I have done a lot of research on bra fit so if you ever want some bra advice or a bra fitting, let me know."
Scenario #2 is healthier. The first person maintains personal agency, power, and responsibility. They now know that there is another option and they can choose to learn more or to not learn more, and they maintain personal responsibility for taking care of their own body.
In the end, the downside of bravangelising is not that you – as the advice giver – will be rejected or marginalised for 'trying to do the right thing'. It is that you impose yourself on other women without invitation or consent, tell them that they are wrong about their own breasts, and position yourself as an authority over them under the guise of 'saving' them from their poor-fitting bras.
Have you ever been told you were in the wrong bra size, or discovered the world of bra fitting and wanted to share the knowledge? Share your stories below.
Avigayil.