Disclosure: This blog post is sponsored by WingsLove.
Bras are amazing things. At first glance, they may all seem quite similar. But it's the small details, such as seams, that often make them fit so very differently. We've got bras engineered to shape your bust in practically any way – to make it look rounder, pointier, more lifted, more pushed-together, bigger, and yes, smaller too. That last one is what we call a 'minimiser' bra.
How does a minimiser bra work?
As I described in my previous post on sister sizing, your cup letter indicates how far out your breasts stick from your torso. A minimiser bra makes them stick out less, creating the illusion of a smaller cup size / smaller breasts.
There are two ways a bra can do this. One is simply to provide compression, squashing the bust down against the chest. Minimiser bras have fuller-coverage cups that are shallow and made from firm, non-stretch fabrics, to keep your breast tissue contained and compacted.
The other option is to guide the breast tissue towards the armpit, and maybe also towards the centre of the body (creating more cleavage). This makes the breasts wider, and therefore flatter. Many minimiser bras use a combination of both compression and tissue redistribution.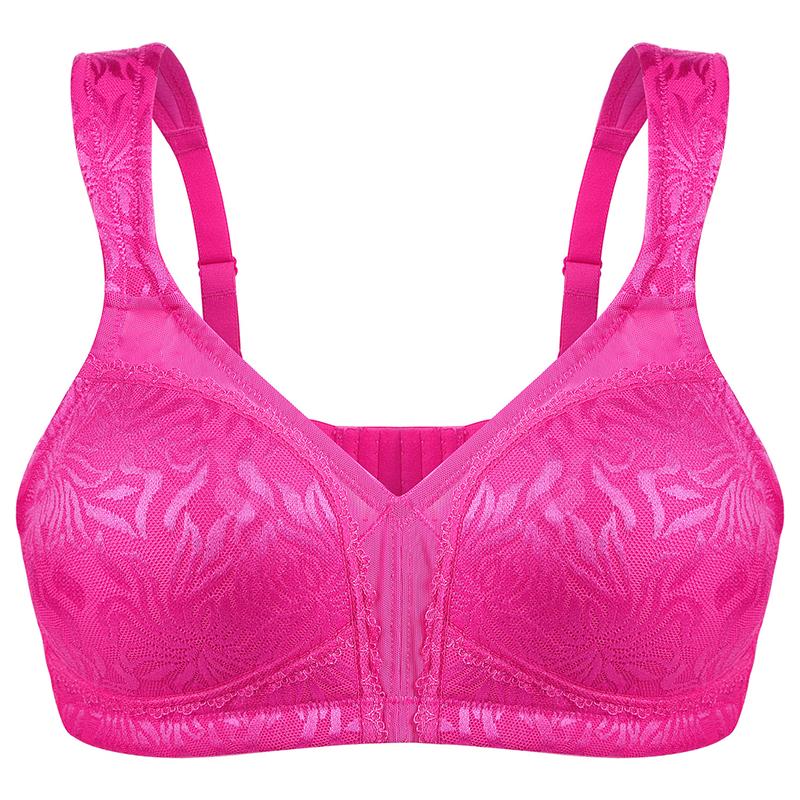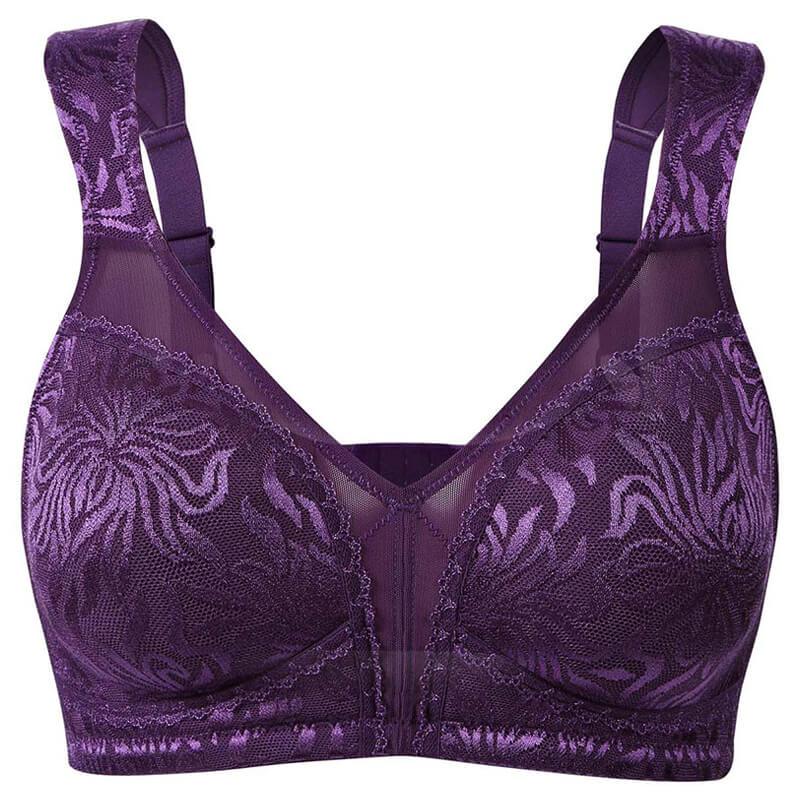 How effective are minimiser bras?
Minimiser bras aren't miracle workers. You can typically expect to shave an inch or so off your overbust measurement by wearing one, although it depends on the design quality and your cup size. Minimiser bras are more effective on larger and softer breasts, which are easier to squish and shift about.
What size minimiser bra should I buy?
You're buying a minimiser bra because you want your bust to appear smaller, but that doesn't mean you should choose a smaller cup size! A 36D minimiser bra has been designed for a 36D starting bust. So you'll probably just need your usual bra size. If you've never bought a minimiser bra before though, it's best to try one on in store if possible, since it's normal for your bra size to vary between bra styles and brands.
As for how a minimiser bra should fit, it will feel snug compared to what you're used to. However, it shouldn't be painful.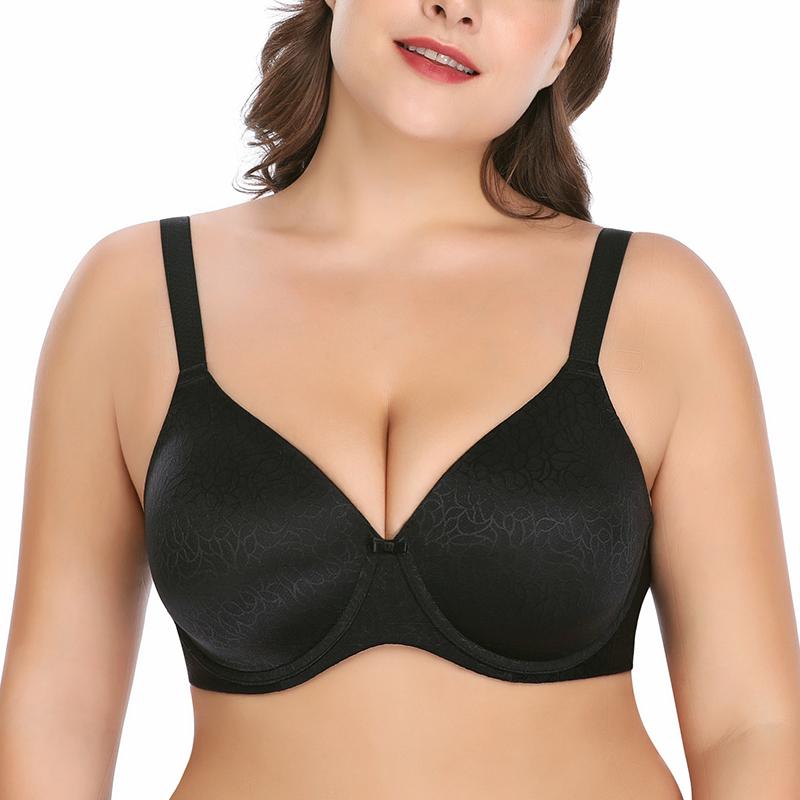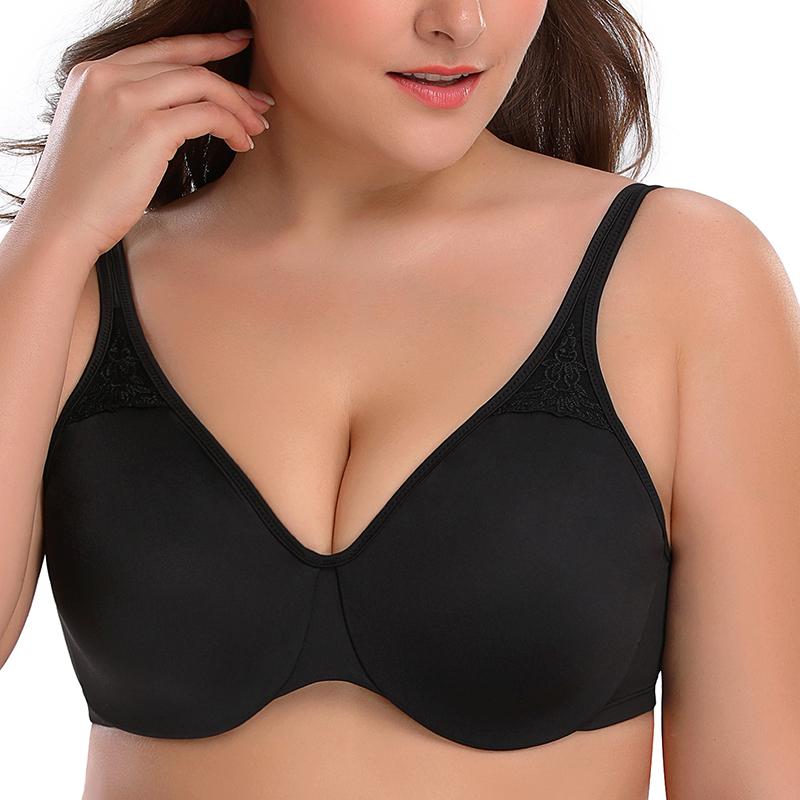 Why wear a minimiser bra?
Obviously, this is an ideal bra style if you just want your bust to look smaller for whatever reason! If you're considering a breast reduction, maybe try a minimiser bra first and see what you think. Bear in mind that these are not, however, the solution to back pain from large breasts. Not more so than any other supportive bra style, anyway. They only make your breasts look smaller, there'll still be the same amount of weight on your shoulders regardless.
But a smaller bust appearance is not the only reason to wear one. Minimiser bras can also help clothing to fit better, especially for people with a larger-than-average bust size for their frame. Button-through garments are less likely to gape or pop open – maybe you'll no longer need to buy a size up just to get a good fit at the chest, and then have it be too big at the waist or hips.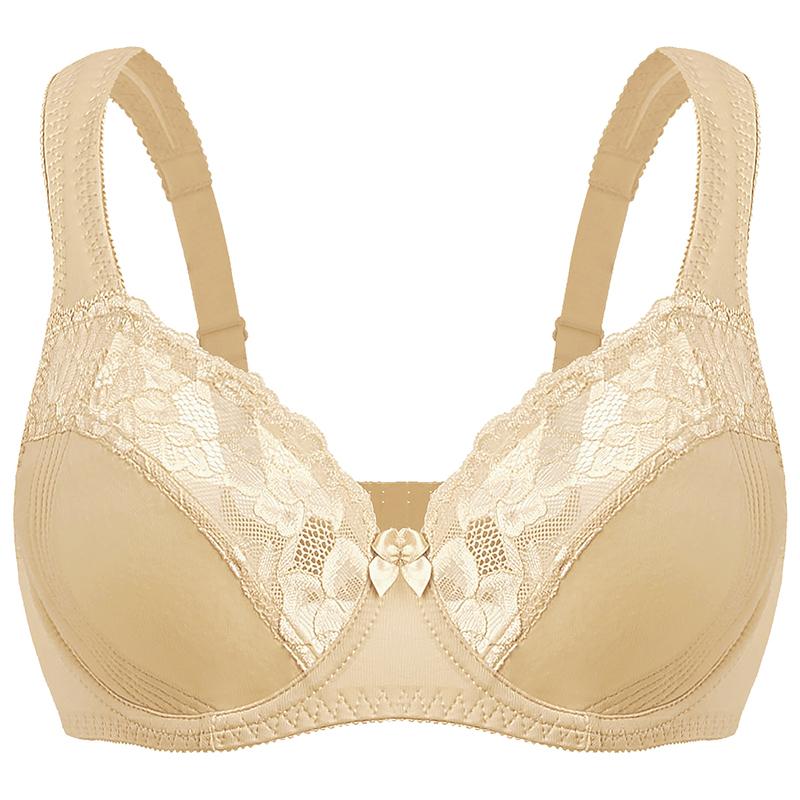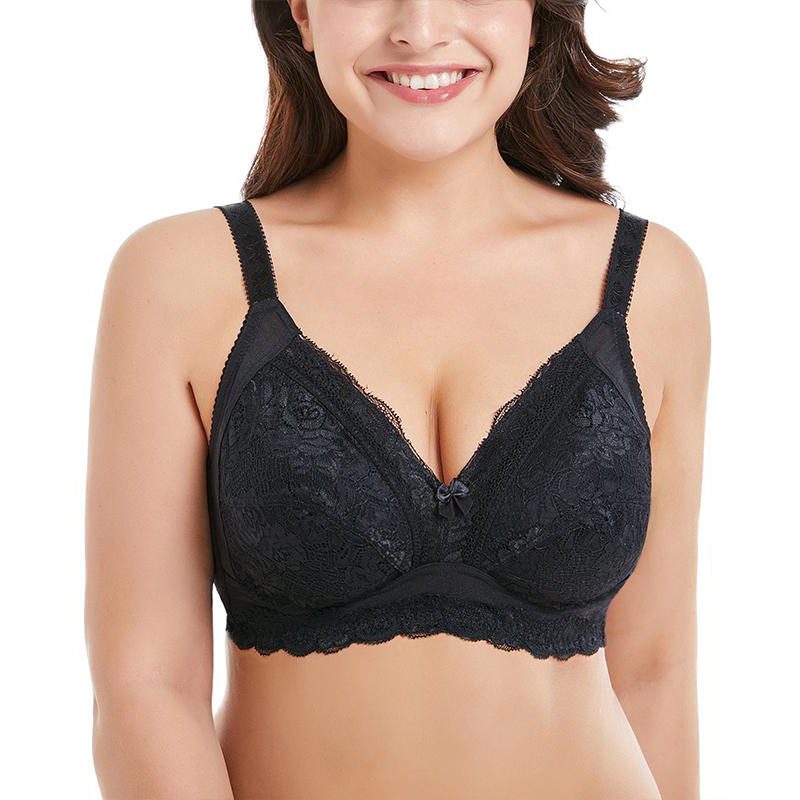 Minimiser bras are not traditionally known for being the prettiest bra style, but things are changing. They're never going to be 'dainty' – full-coverage cups and wide sides are integral to making them function. But brands are gradually releasing more minimiser bras that use stylish colours, prints, or lace. Who knows, maybe you've even found one by WingsLove in this blog post to love!
Do you wear minimiser bras? Or still have questions? Let's talk about them in the comments below.