A couple of days ago I was checking out how many posts I've published and, counting those over at my previous lingerie blog Knickers and Bows, it just so happened that it 499. Honestly I had no idea it was that many, where do I find the time? I haven't written every single one myself, but I have most, and I've done a spot of guest blogging and freelance writing for other lingerie sites too. So, anyway, I figured I ought to do something special for the big 500th!
Something else I stumbled across recently was my collection of lingerie books. Once upon a time I got through two novels every week but nowadays I'm lucky if I finish a book within 6 months. These ones have all been hidden away unloved, and in most cases unread, and it just seems a shame for them to stay that way, but I know I'm not going to have the time to read them myself. When I asked on Twitter it seemed quite a few people were into the idea of a giveaway, so voilà.
There are 7 books and you can enter (and win) multiple giveaways. All giveaways are open worldwide, and these are personal items I'm giving away – the authors and publishers of the books are unaffiliated with this competition. Most of these books are unread and effectively brand new, but a couple are not so please do read the descriptions below.
The giveaways are open until 31st October and the only required entry is to leave a comment below telling me which of all the blog posts I've published over the years has been your very favourite. I would love to know! You only need to do this once and then you can mark it as completed on as many of the Rafflecopter giveaways linked below as you'd like to enter, there's no need to leave me 7 identical comments 😉
Win Vintage Lingerie, Historical Patterns & Techniques by Jill Salen
In unread, 'as new' condition, this book contains 30 examples of lingerie from 1850 to 1970 along with sewing patterns so that you can recreate each one. There's everything from a 1950s overwire bra to a pair of 1850 pantaloons, and even an unusual 19th century corset that was probably worn for breastfeeding. It's aimed at someone who is already confident and experienced at sewing and pattern-cutting.
Win Singer Sewing Lingerie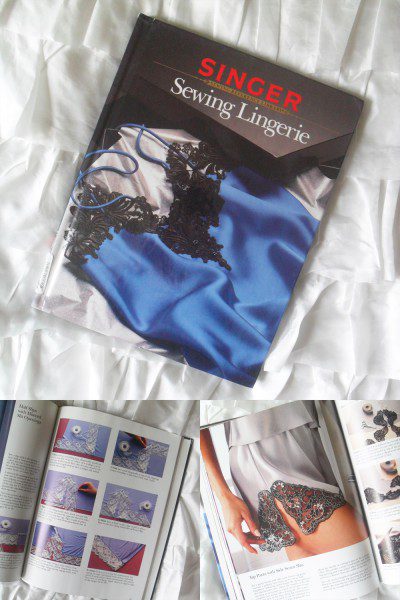 Also unread and in 'as new' condition, this book contains clear, step-by-step guides to sewing 14 different garments including tap pants, nightgowns and low-impact sports bras. It also has extensive information on things like selecting the right fabric and elastic, and how too sew seams and finish edges, so it's perfect for someone who is just getting started at sewing their own lingerie!
Win Contemporary Lingerie Design by Katie Dominy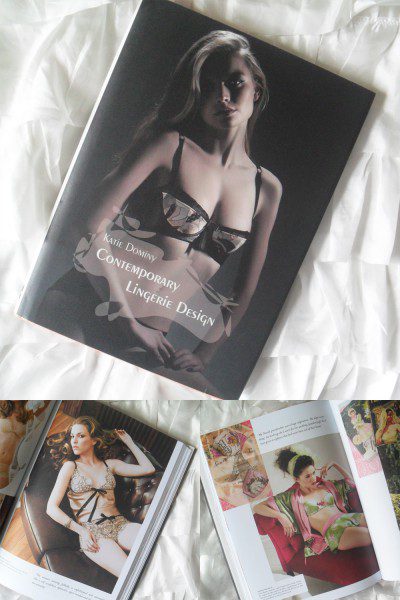 This book has been flicked through but is in almost perfect condition, with just a tiny tear to the paper cover. It interviews 30 contemporary, luxury brands such as Fleur of England and Andres Sarda, and is simply brimming with gorgeous photographs – a perfect coffee-table book to flick through now and then!
Win The Best in Lingerie Design by Joy McKenzie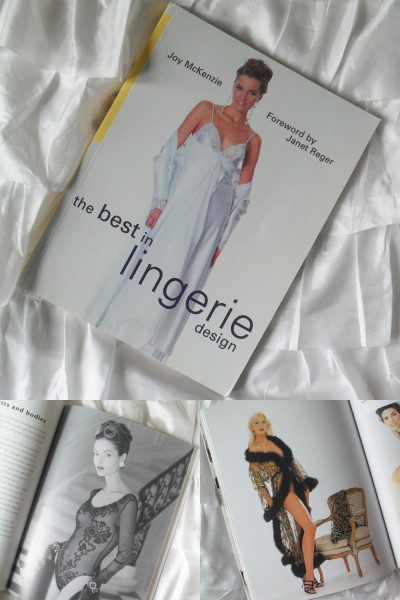 In unread and almost-perfect condition. This book was published in 1997 and would be great for someone with a passion for lingerie from the 80s and early 90s! It's mostly a picture book showcasing what was contemporary lingerie at the time, with noteworthy designs from well-known brands such as Wonderbra, Gossard and La Perla.
Win Bare Essentials Underwear by Jennifer Lynne Matthews-Fairbanks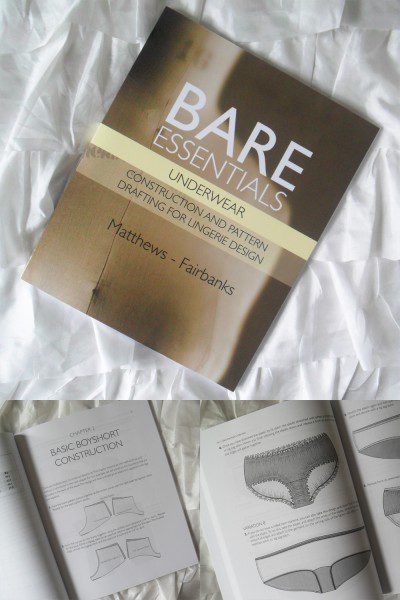 Another unread and 'as new' condition book, this is aimed at beginner to intermediate sewers and has step-by-step tutorials for different knicker styles – boyshorts, briefs, French knickers and so on. There is also a more advanced section that covers grading patterns into different sizes, and the back of the book contains actual-size patterns that you can cut out and use!
Win A Passion for Lingerie at La Senza by Jo Glanville-Blackburn
This has been read and has some wear and tear to the paper cover, but there's a perfect-condition hardback cover underneath. It's a sweet little book by La Senza that contains tid-bits of information on lingerie history, bra fit and how to care for your smalls.
Win Vollers Corset Jewel
This supersized, hardback book was a gift from the brand but will only get destroyed by my son if I keep it on display, so I'd rather it went to a better home! On that note, he has managed to scratch the back cover already but it is otherwise unread and in good condition. This is a purely-photo based book showcasing many of the popular styles by this classic corset brand.
Once you've commented, don't forget to click through to the Rafflecopter widgets linked above for the books you'd like to win and record your entry officially, so that it gets counted. You'll also see a few ways to gain bonus entries once you've done this step. Good luck, and here's to 500 more blog posts!