Sulis Silks got in touch recently to introduce themselves and I immediately fell in love with the brand. Not only are they based right by me in Bath (where they manufacture everything), but they have some really stunning lingerie and nightwear.
As the name suggests, they work exclusively with silk (plus lashings of wonderfully detailed embroideries) and cover UK sizes 8 to 24 with bras running from a 32A to a 40G. Plus, the prices are completely reasonable; the sets pictured below all come in at under £100. Expect to see them popping up more than once in the rest of this year's Christmas gift guide series!
Alongside the silk-satin lingerie and nightwear, Sulis also makes a wide range of soft, silk-jersey loungewear to help you kick back and relax in total comfort. Knitted from high-quality threads, the pure-silk jersey has a natural stretch and is breathable, meaning you'll stay cool and comfortable even if you wear it to sleep in. Silk is also a hypoallergenic fabric, making it perfect for those with sensitive skin.
The silk jersey loungewear and nightwear range comprises six nightdresses – from a simple, oversized-t-shirt style one to a more glamorous cowl-necked version to a floor-length gown with a wide lace yoke that has a distinctly antique-repro vibe – and lounge pants, plain shorts and lace-trimmed shorts with a variety of long-sleeved and sleeveless tops to match. Also in the range is a set made from ribbed, ivory silk jersey which is made from a slightly weightier, warmer jersey than the rest of the collection.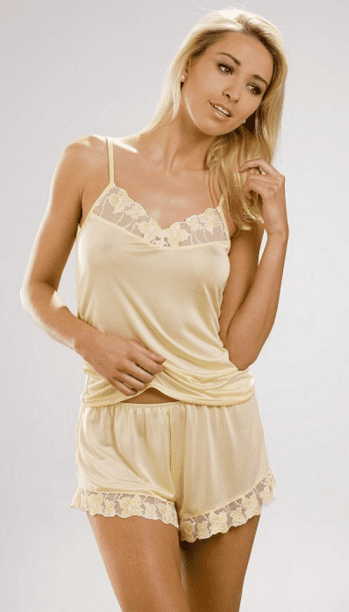 Silk jersey and lace camisole in Lemon, £28
Silk jersey and lace shorts in Lemon, £32
Long-sleeved, long length silk nightdress in Sky, £60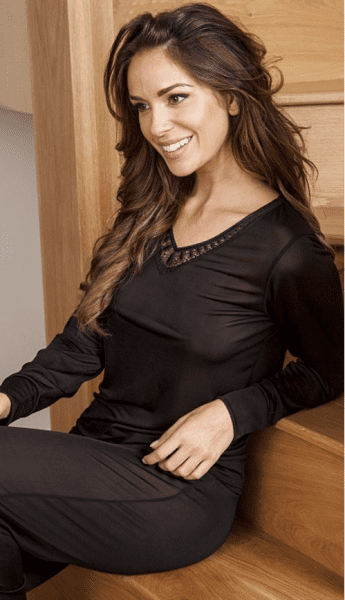 Long-sleeved silk top with guipure lace in Black, £39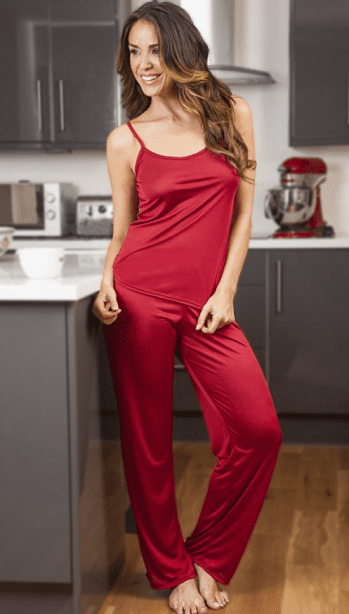 Silk jersey camisole in Berry, £24
Silk jersey lounge pants in Berry, £38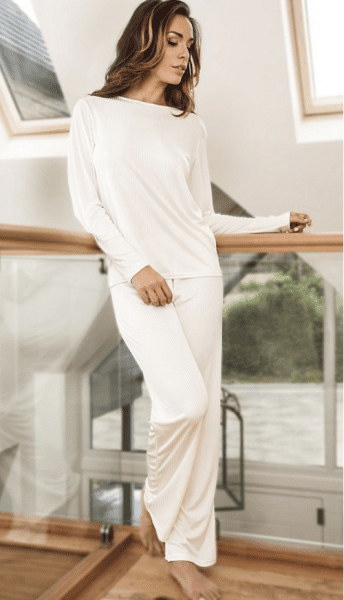 Ribbed silk jersey top in Ivory, £42
Ribbed silk jersey lounge pants in Ivory, £42
Silk jersey slip in Berry, £33
Silk jersey and lace nightdress in Ivory, £58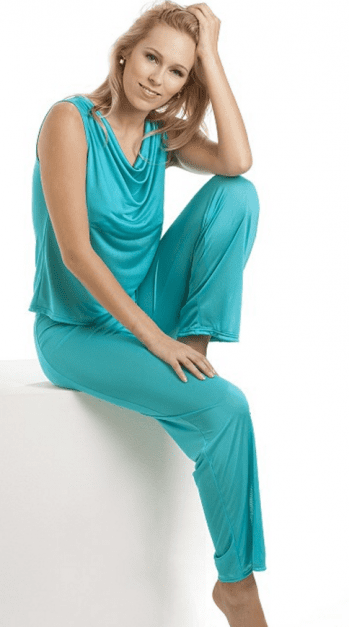 Silk jersey cowl top in Dragonfly, £32
Silk jersey lounge pants in Dragonfly, £38
I don't know about you but all I crave through these frosty British winters is something cosy and comfortable to change into when I get home and potter about the house in. It's no wonder pyjamas are such a popular Christmas gift, and with Sulis you can treat someone to a real silk pair for less than you'd probably expect.
Plus, one of you is going to be getting a set of your own completely free! The lovely people at Sulis Silks are offering one of my readers their choice of either the cowl top, cami top or ribbed jersey top, plus either the ribbed jersey bottoms or the smooth jersey ones to match. You can pick from any of the colours available on their website, which vary depending on the top and bottoms style you pick.
To enter, leave me a comment with your favourite item or set from the Sulis Silks website – loungewear or otherwise – and then click the link below to record your entry via Rafflecopter to make sure it gets counted. This giveaway is open worldwide and ends on 18th December.