Disclosure: Links with a * are affiliate links.
I feel like I've been saying this a lot lately, but apologies for the lack of new content recently! Just as soon as I got settled in Spain and found myself with time to blog again, my fiancé managed to fry our external hard drive on which I store all of my photos for upcoming posts. Yep, I've learnt my lesson about back-ups.
I haven't been totally switched off from lingerie blogging though. Did you hear that I'm now a contributor over at The Breast Life? Go take a peek at my articles for the site here. And of course, I've been keeping up to date with the lingerie world on social media, which is where I discovered this Zhilyova set that I'm sharing with you today.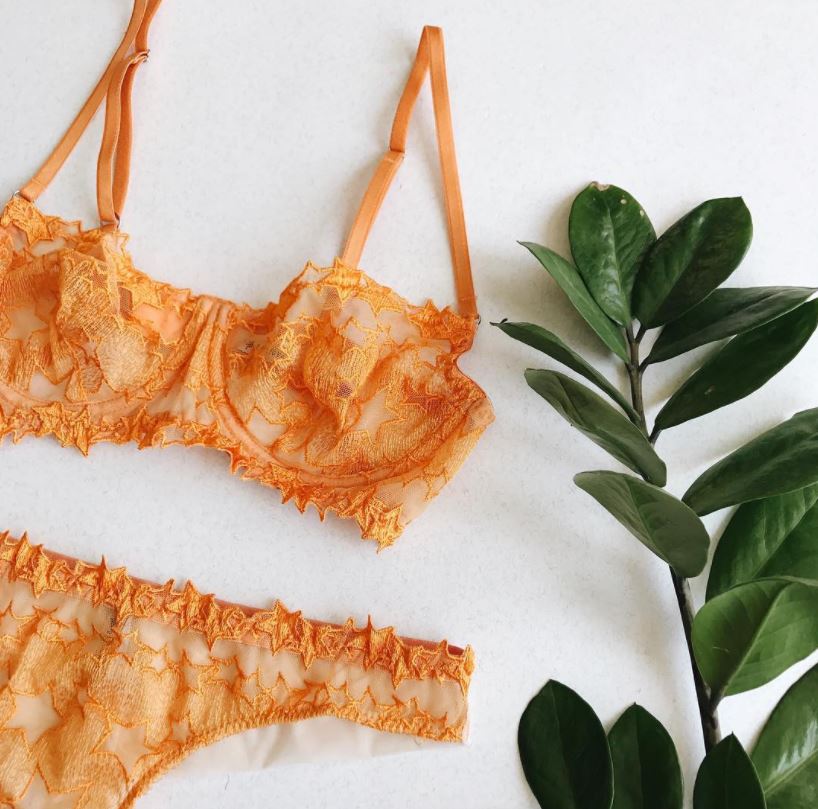 The Andromeda set popped up on my Instagram feed and immediately caught my eye with its bold orange colour. I'm sure I've said it before on this blog, but there is a dearth of orange lingerie. I know it's not everyone's favourite colour – it's not mine – but it certainly makes a statement. This particular pumpkin shade feels perfect for the warm Spanish October I'm experiencing right now; it's warm and autumnal but still vibrant and summery at the same time.
More than the colour though, I adore the fabric. There's something about star-embroidered mesh that I just love – I really regret not picking up Mimi Holliday's Deadly Nightshade set whilst I could – and I particularly like the way the stars form a spiky edge at the waist, underband and cups. It's so much more interesting than a simple straight line, and more unusual than the typical lace trim.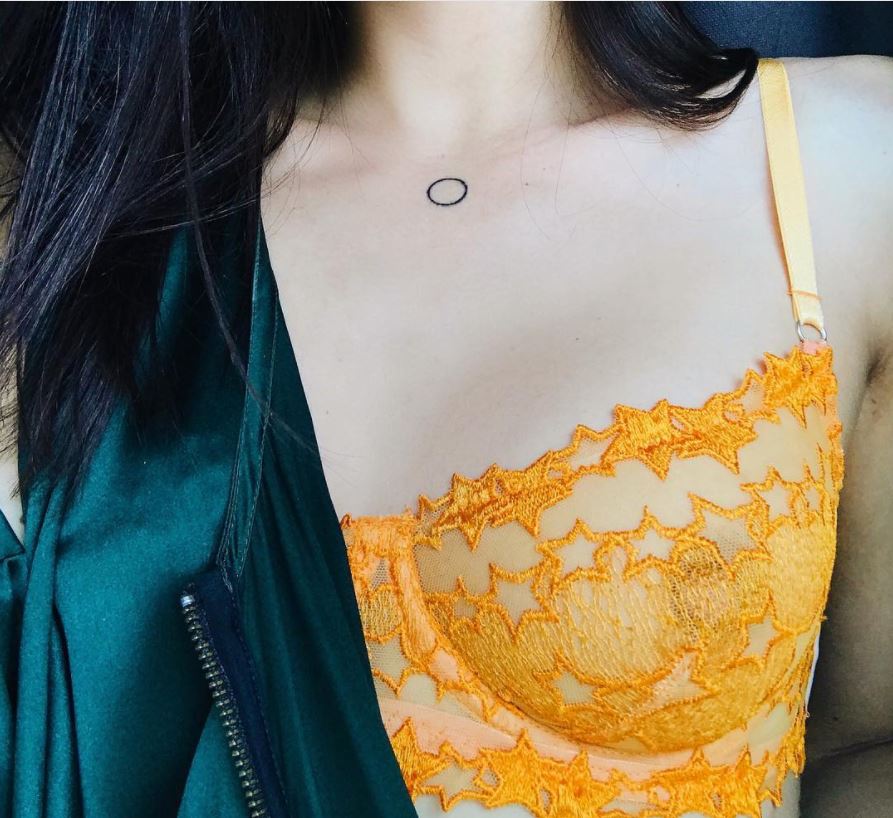 Sadly, I won't be picking this set up for myself because the sizing is very limited. As with all Zhilyova bras, this only comes in a Euro 75 underband which is equivalent to a UK or US 34. It's available in A-D cup sizes. The cheeky-cut thong (which has a barely-there mesh back) is available in M or L covering 94-101cm hip sizes.
Zhilyova's lingerie is made in Ukraine, though I can't find anything to say if it is handmade or not. Worldwide delivery is available, and the Andromeda set costs $97 (~£73 / ~83€) for the bra and $43 (~£32 / ~37€) for the thong.
What do you think of Zhilyova's Andromeda bra set? Are you a fan of the colour orange?