Disclosure: This article is sponsored by PS-Ling.
I may only own a handful, but bodysuits are one of my favourite lingerie styles – if you can get the fit right, they're an incredibly versatile type of garment. In fact, they're often the first thing mentioned when discussing ideas to wear lingerie as outerwear. What I love about them personally is the way they'll stay smooth and streamlined around your waist the whole day long, unlike a tucked-in top or t-shirt which will gradually bunch up there as you move around.
PS-Ling's bodysuits are unique in that they have a T front – a narrow string between the legs instead of a wider gusset. Although they are designed to be worn alone, there's nothing stopping you from wearing one over a pair of knickers and simply thinking of the string as an anchor to hold your 'top' in place, if you prefer.
As you may recall from my earlier blog post about this brand, PS-Ling is also primarily intended to be worn as sportwear, with a clientèle that includes dancers, yogis, acrobats and more. However, we decided to put together this post to show that a simple, opaque bodysuit can work for so many different occasions. It's certainly not just underwear, or in PS-Ling's case, not just for sport!
I'm wearing the sleeveless leotard in beige, which is available in 10 sizes equivalent to XS-XL 'regular' and XS-XL 'petite', and costs 650 CZK (approx. £22 / $29 / 25€). It can also be purchased in black, white, or six other colours via the brand's customise-your-design page.
Bodysuit look 1: casual daywear
How to work bodysuits into your everyday wardrobe? It's ultra simple – they just replace your regular top! No one will know it's actually a bodysuit unless you tell them. I'm pretty much always in skirts when I'm not in dresses, but of course, a bodysuit with jeans is another great casual option to consider.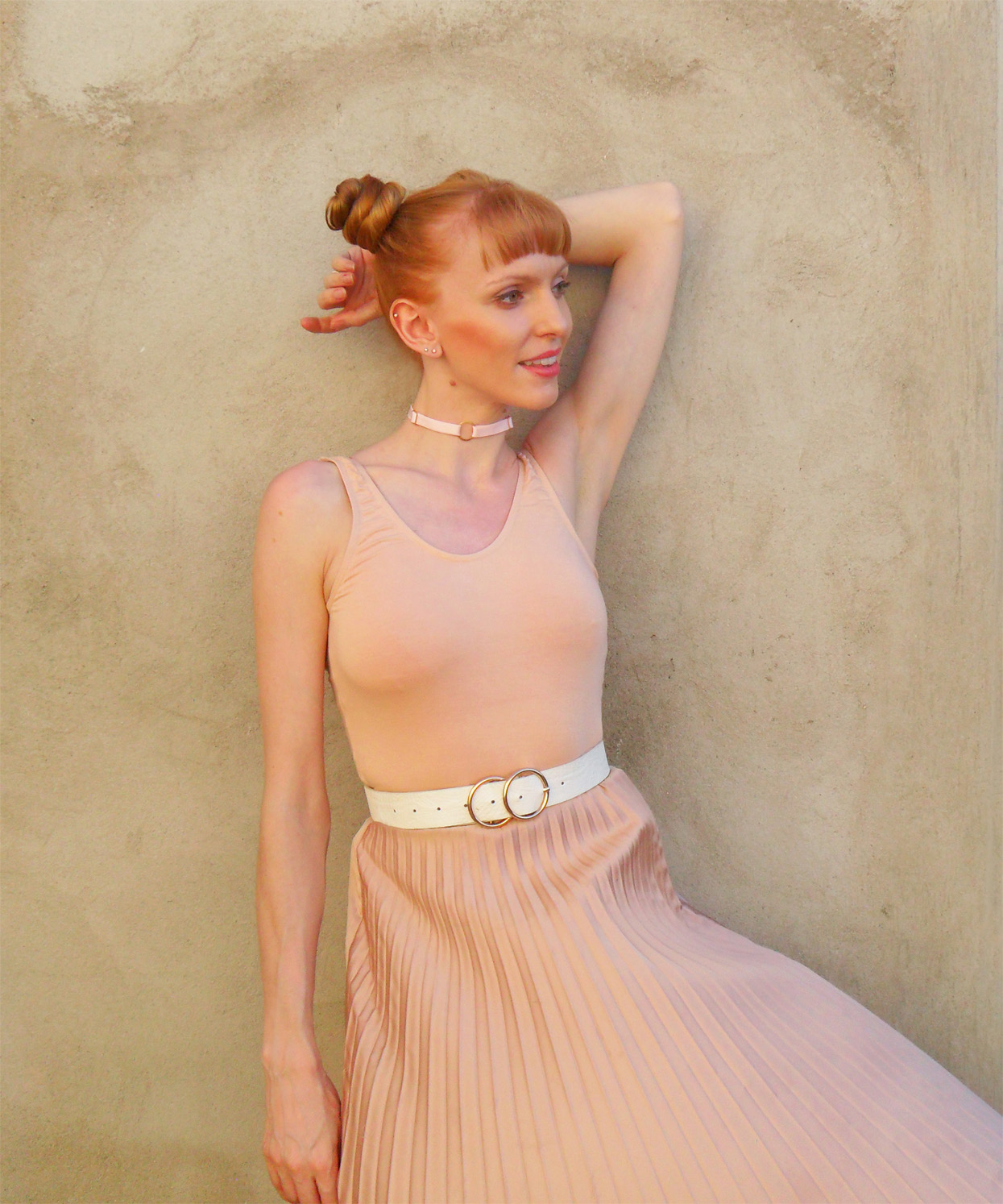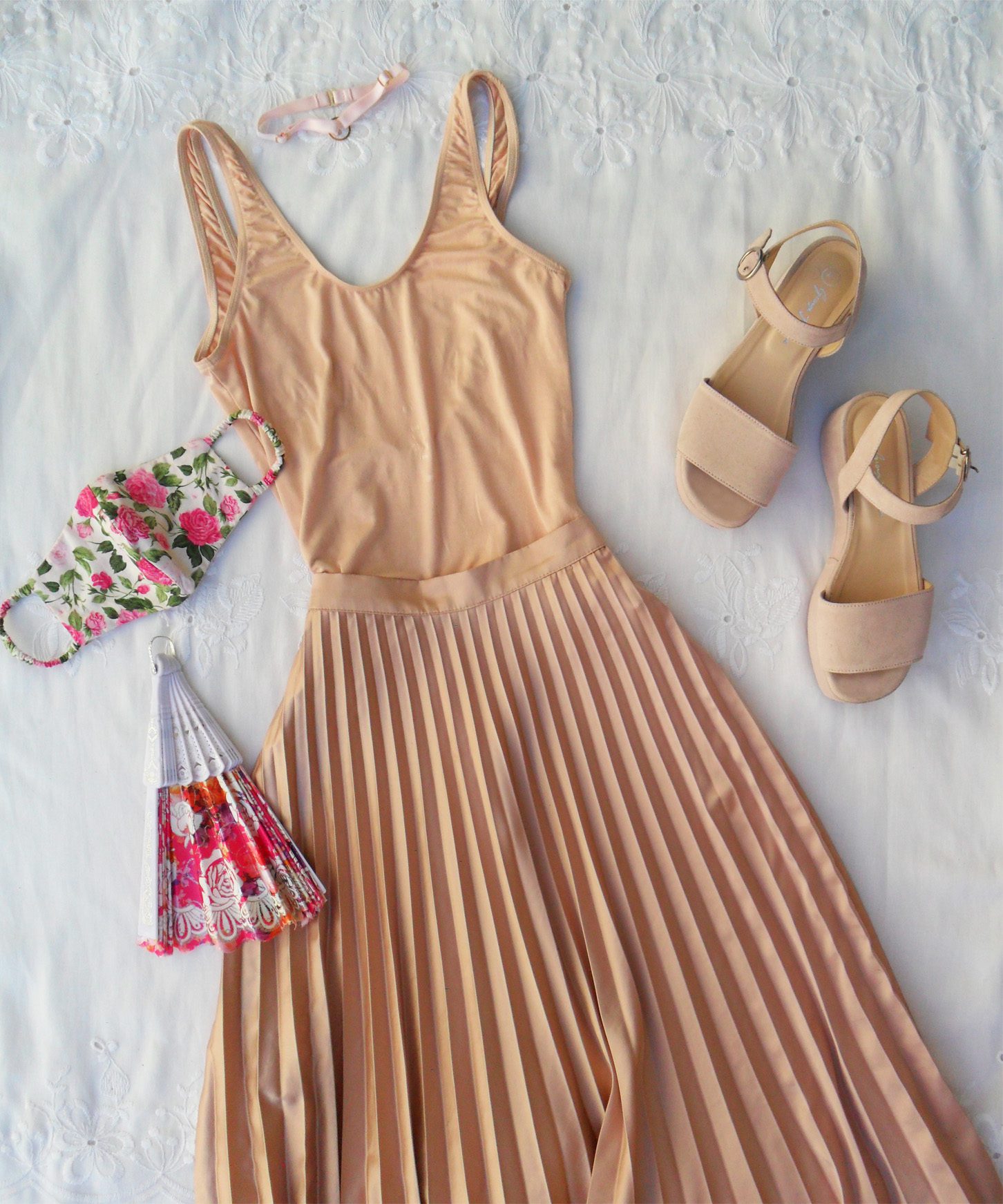 Bonus alternative look: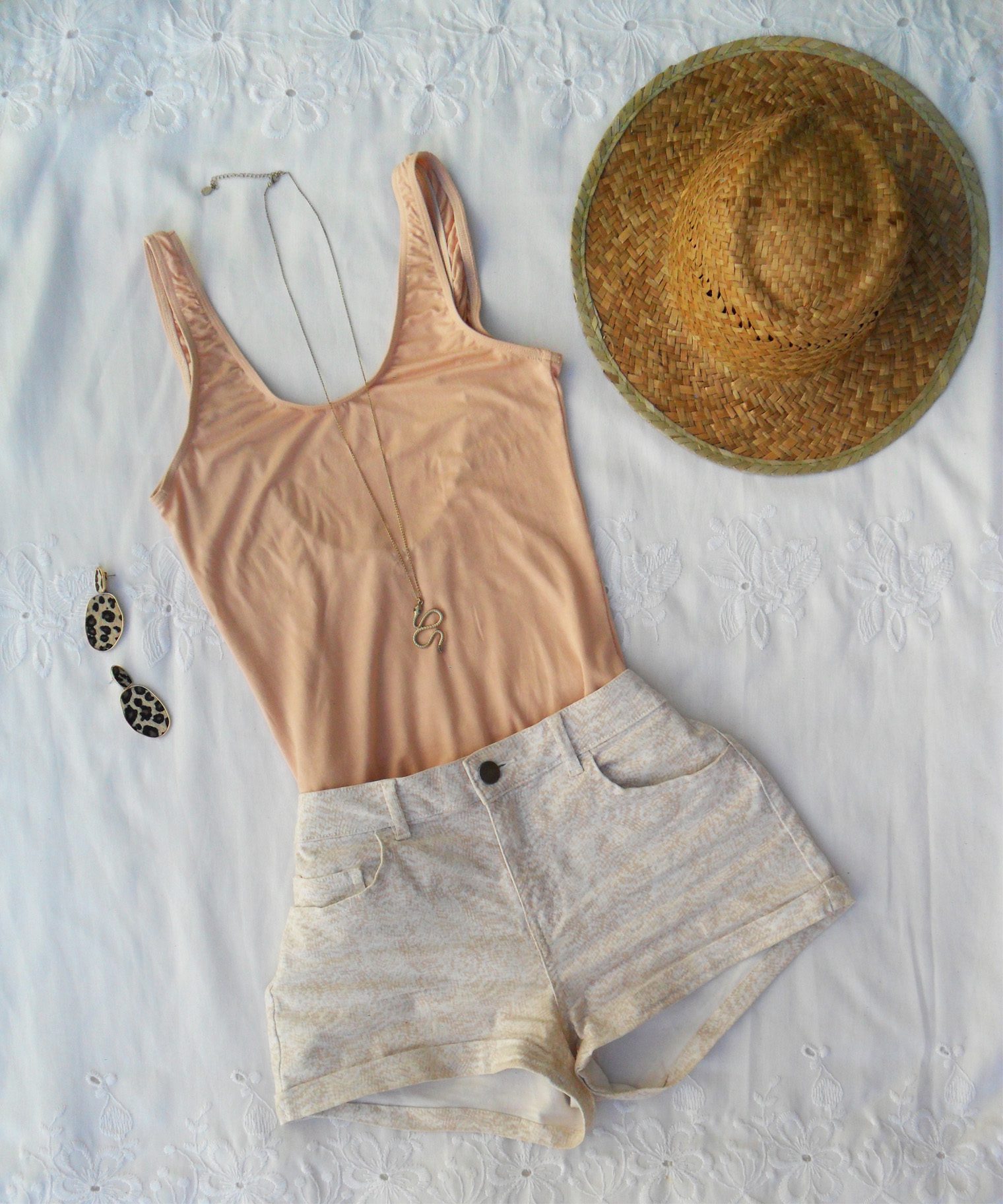 Bodysuit look 2: at the office
Yes, you can wear a bodysuit even in a workplace with a fairly conservative dress code! Unless shirts or blouses are absolutely required, a blazer-over-cami or cardigan-over-cami look is an office classic, and visually there isn't a difference between a bodysuit and a camisole. Except that your bodysuit will stay neatly tucked in 'til 5pm.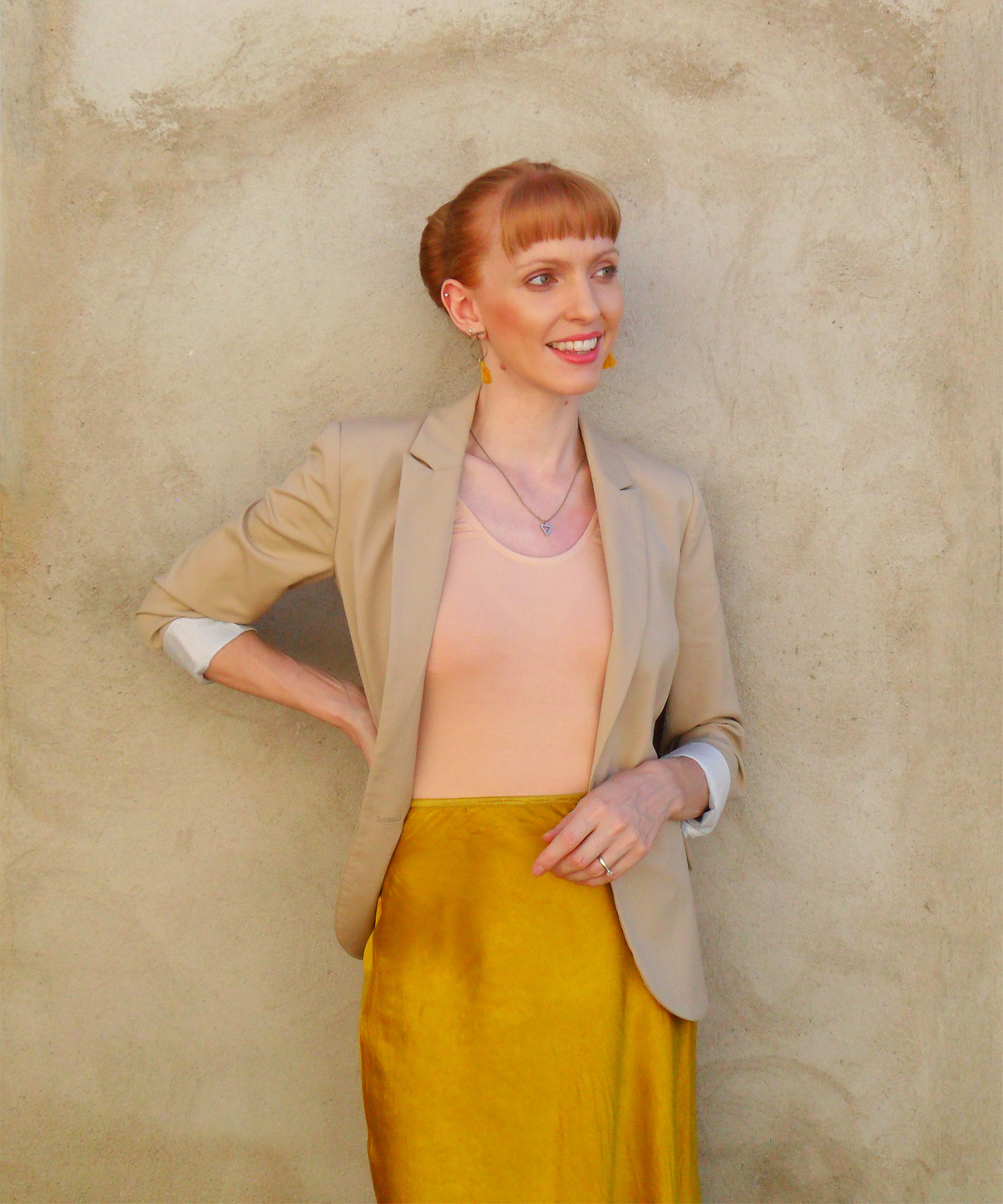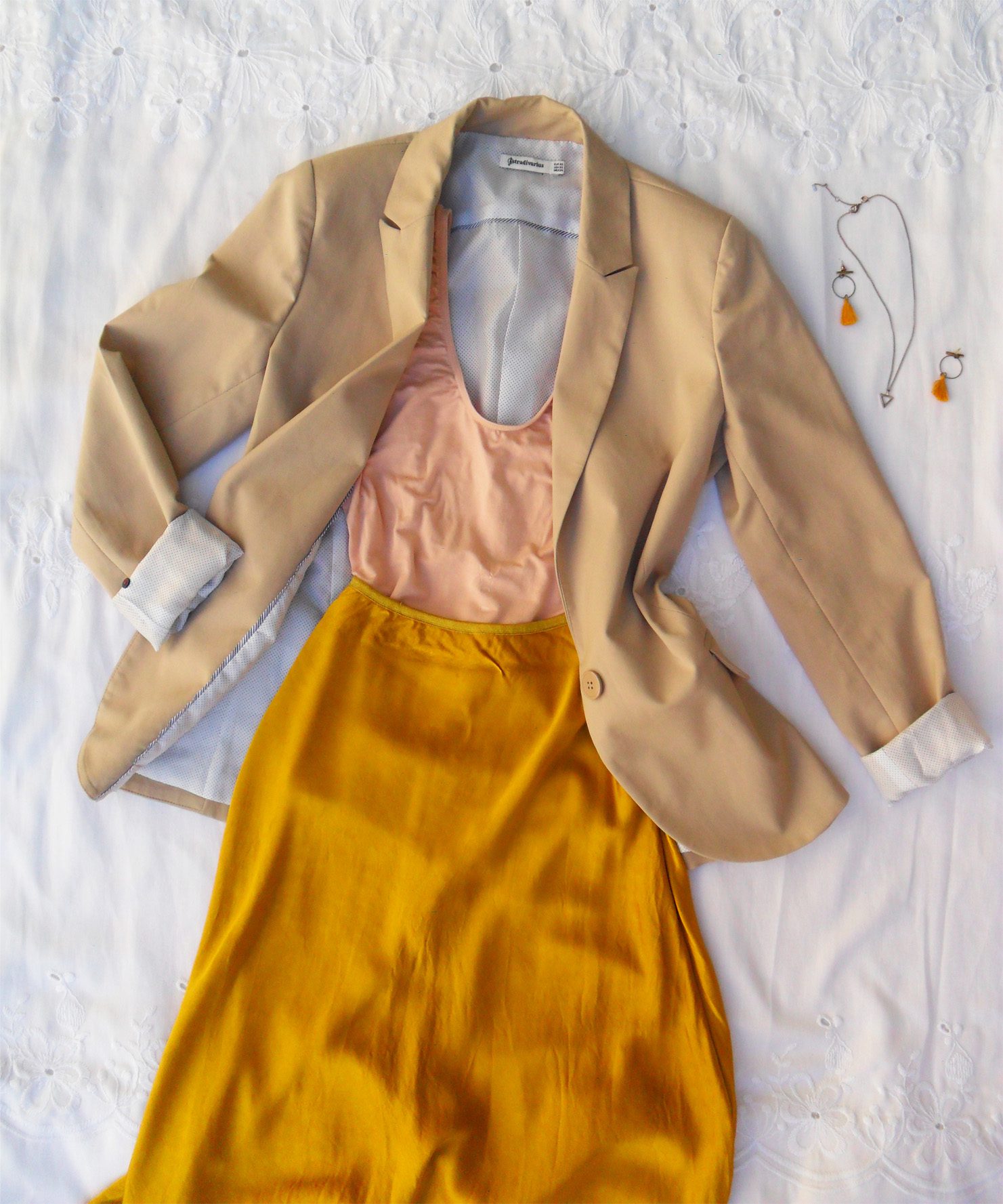 Bodysuit look 3: dinner date
I admit, there's isn't a huge difference between this 'evening out' look and the first of my casual daytime outfits above, but that's only because I'm currently on holiday and limited to a fraction of my usual wardrobe. Were I at home, I would have loved to experiment with styling this bodysuit under a sheer lace top for added glam – a plain bodysuit makes an excellent layering piece to go under see-through garments.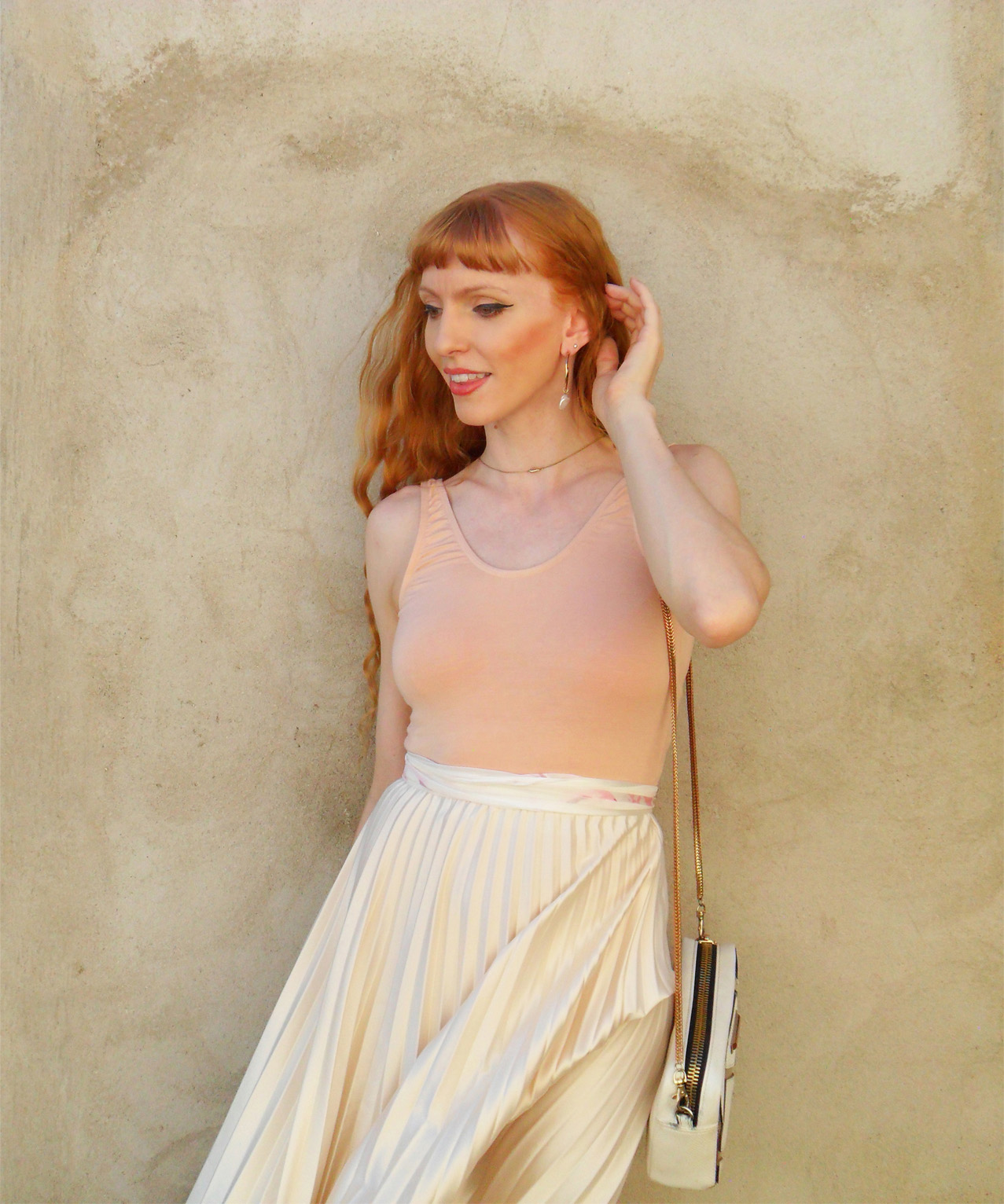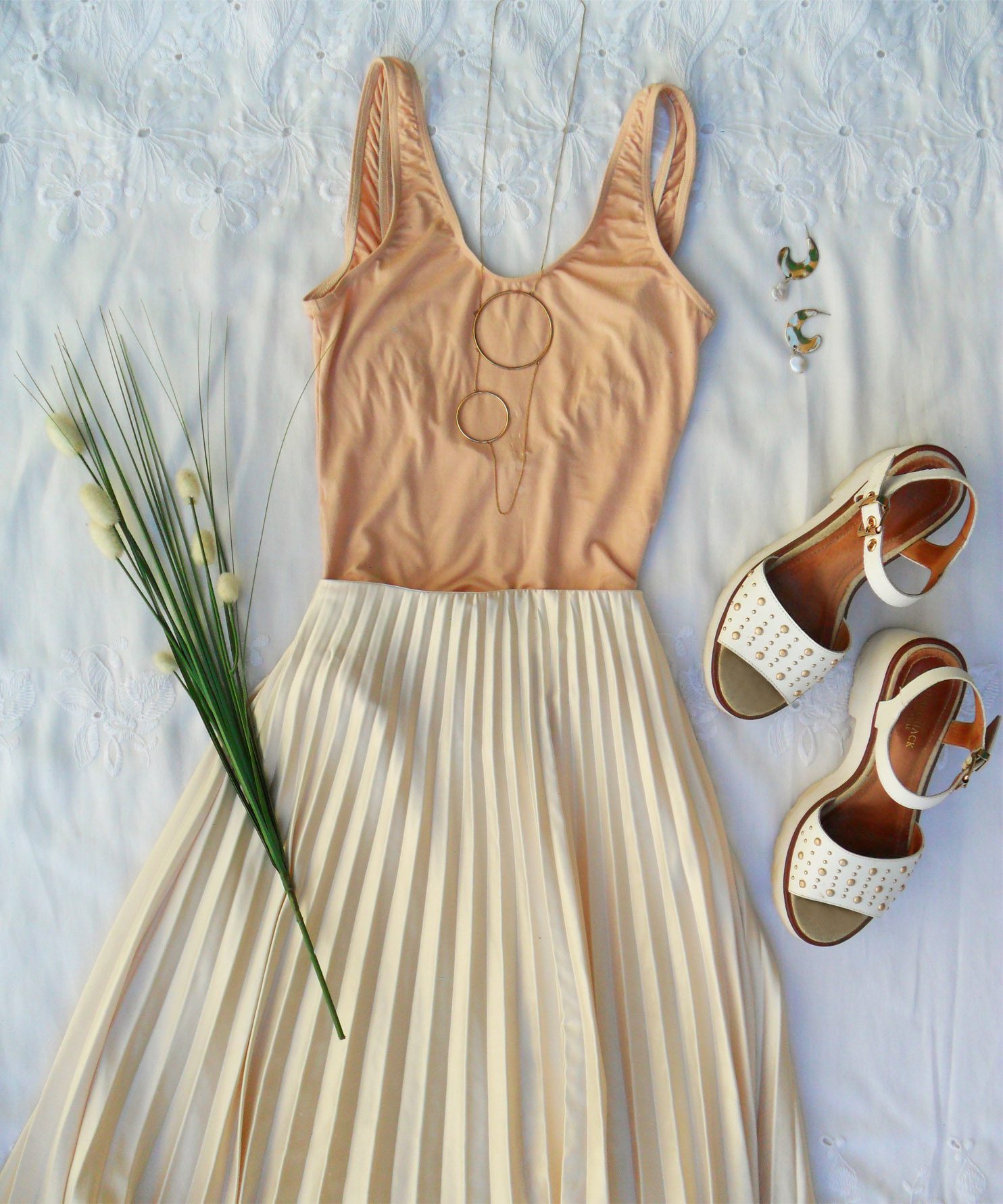 Bodysuit look 4: sport
Naturally, not every bodysuit is going to be suitable for working out in. But since that's the main function of a PS-Ling one, you really can wear this for every occasion! The string 'gusset' on their bodysuits is intended to reduce the amount of fabric you have between your legs, so there's less there to get bunched up if you are repeatedly stretching your legs far apart (ballerinas are a key target market for the brand, but also gymnasts, runners and rock-climbers). You'll want to wear this bodysuit with something else to protect your modesty – underneath as shown below, or perhaps 80s-style over a pair of leggings.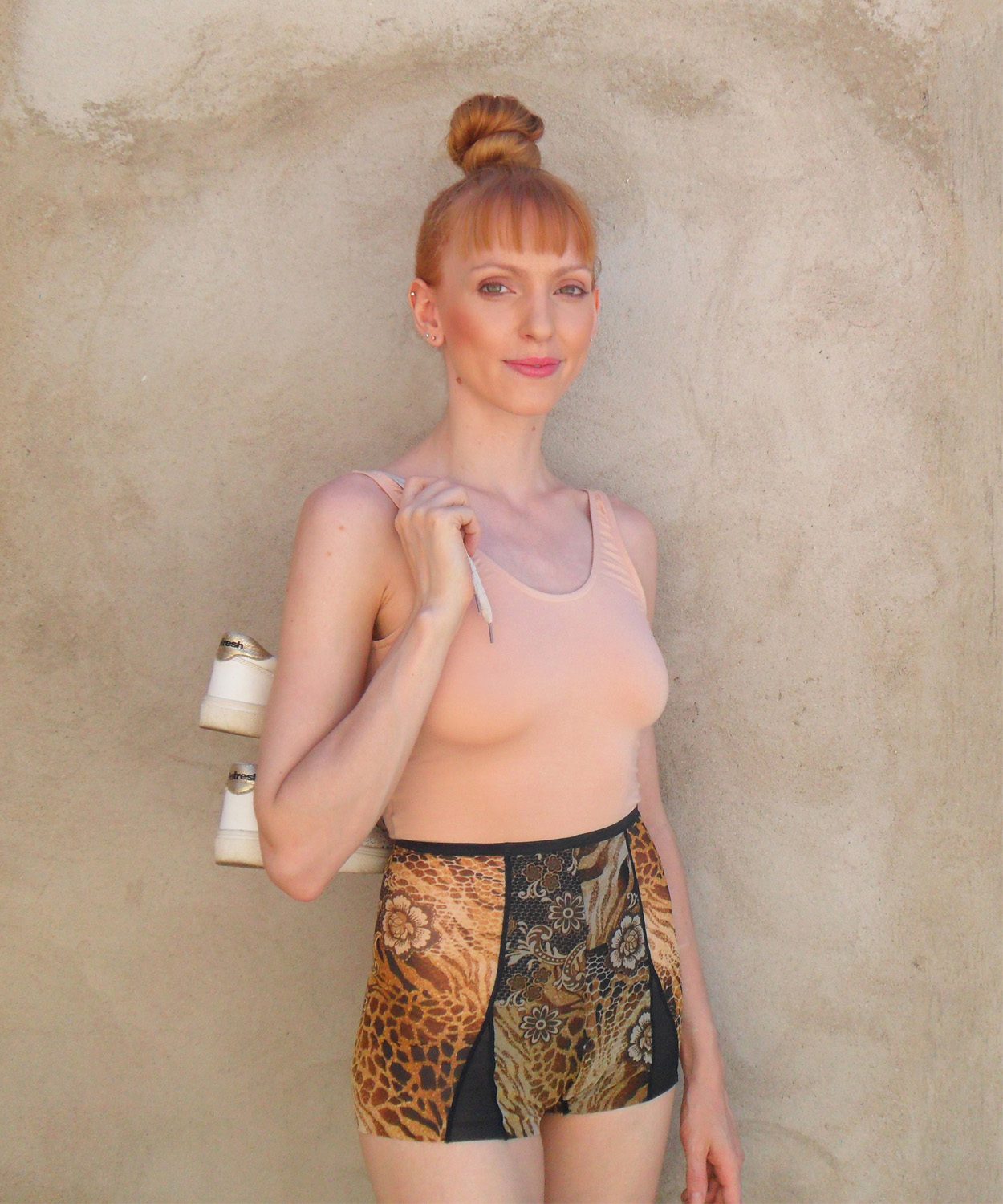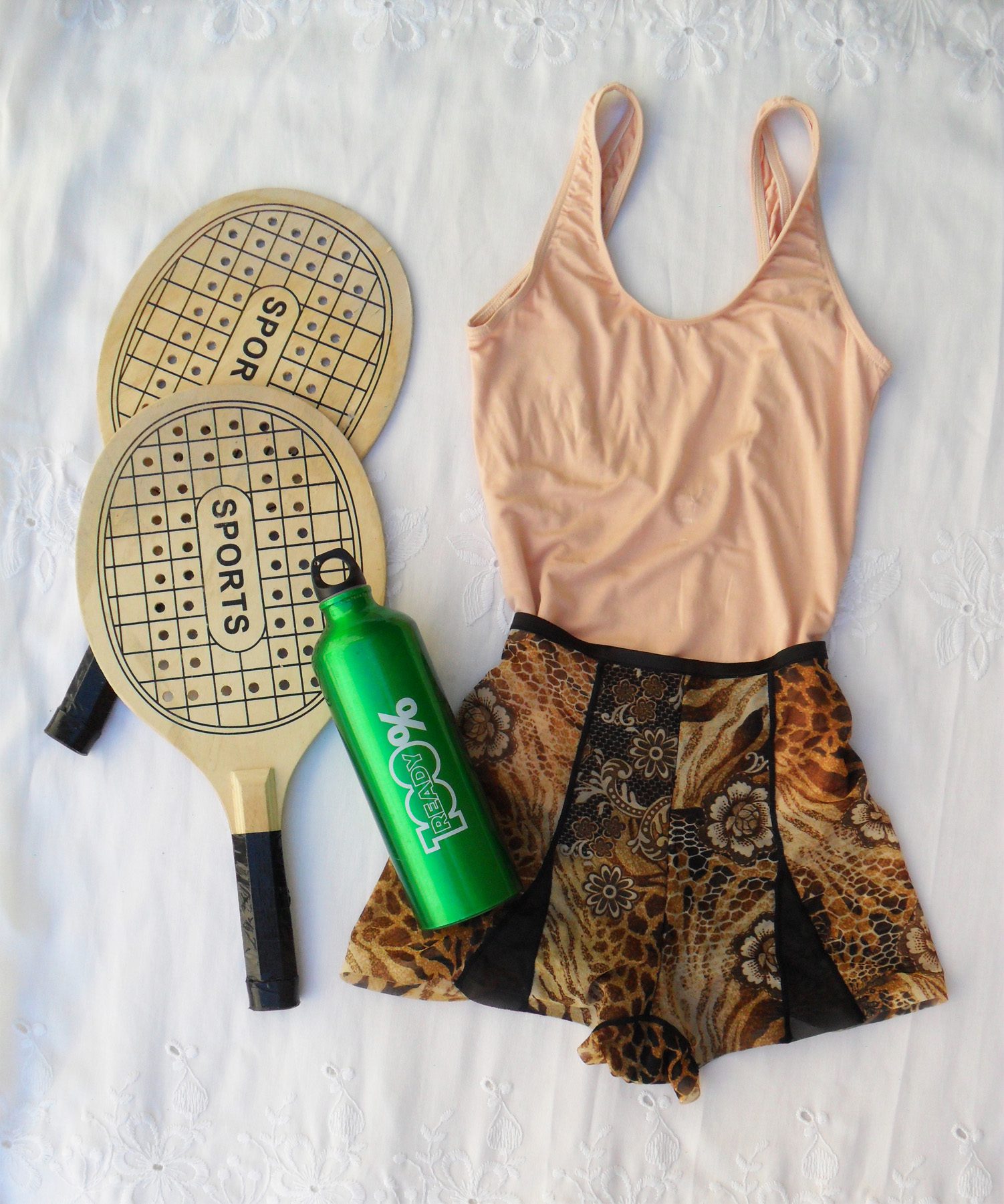 Has this post inspired you to wear some of your lingerie bodysuits as outerwear? And what do you think of PS-Ling's T front bodysuit idea?