Our 2014 Esty Lingerie Design Competition ended a couple of months ago, and we're interviewing all 3 winners so you can find out more about the inspiration behind their designs.
You can check out our interview with 3rd place winner Antra here, and now it's time to chat to Chole Ryans who was voted by the public as our 2nd place winner. You can see her winter-inspired design above.
Firstly, congratulations on scooping second place! How does it feel to be a winner?
It feels amazing. It's so surreal too to have come this far in an international competition! I can't express enough how grateful I am, thank you to everyone that voted for me and Esty Lingerie for choosing my design as a finalist! Everyone's designs really complimented their chosen season, they were very unique and everyone should be proud of themselves.
What made you choose winter as your inspiration?
Winter for me is the best season, nothing beats it. I love the feeling of wrapping up warm at this time of year, there is so much that goes on in this season for me personally, as well as the excitement and run up to Christmas! It was a no-brainer that I chose this season for my inspiration; as soon as I knew, my ideas began storming around my page.
Tell us more about how you came up with your design…
For me – fabrics and colour palettes start my design process. It was the duck egg blue and mint greens that really associated my design with winter, and what brought it too life was the fabrics of satin, silks and the use of intricate lace. It all captured the essence of 'winter'. I was really happy with my final design!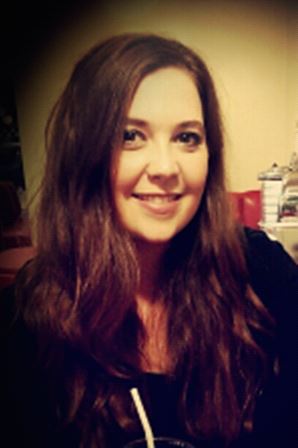 The longline bra and high-waisted knickers are very 'understated sexy'. Is this the look you were going for?
Yes, to me the idea of it being subtle was something I had hoped for anyway – it leaves something to be desired. In a way, 'sexy' without having to bare all! I really liked the idea of a high-waisted set, bringing back the 1950s essence in my design.
Do you have any previous experience in lingerie design, or fashion design in general?
I am currently in my third year at the University of Derby studying BA(Hons) Fashion Studies. I am in the process of creating my final graduate collection ready for our fashion show next June. It never occurred to me how interesting lingerie design would be – it is definitely something I will try in the future, it may even make an appearance in my final collection which I am very excited about!
Finally, who are your favorite lingerie designers or brands and why do you love them?
There are so many that really take my eye at the moment, I couldn't really pinpoint a favorite. I follow quite a handful of lingerie accounts on Instagram and Pinterest – including Esty Lingerie which is full of unique pieces. 'Oh So Lovely Intimates' have a beautiful range of simplistic lingerie and I also follow the lovely Emma Stubbs, a recent graduate from De Montfort University, who creates impressive lingerie pieces! I love 'one of a kind' pieces and that's what draws me towards brands and designers.
What do you think of Chloe's design? Is it one of the ones you voted for?