I haven't bought a huge amount of lingerie this past year (by my standards anyway) due to being on maternity pay for most of it. However, having to cut back has made me pick what I've bought really carefully this year – no more buying sets I sort-of liked because they were on sale and I had cash to spare. Instead I've been buying from brands I've really wanted to try for a while, and buying pieces that I absolutely love.
So which out of them were my absolute favourites of 2014?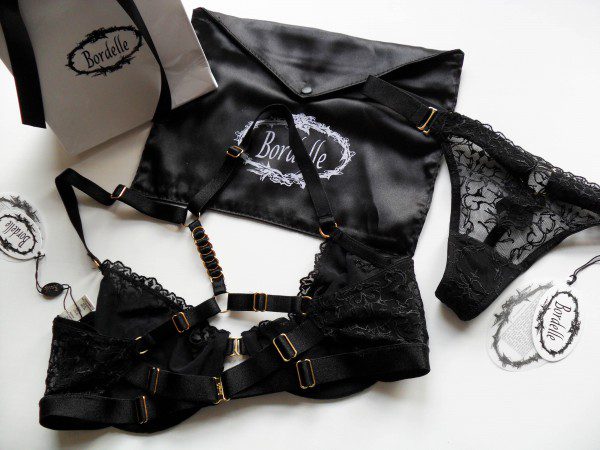 1. Bordelle Thorn racer-back bra and thong
I've loved Bordelle's aesthetic for years but they're normally far out of my price range. I snapped this set up in their sale at around 70% off and I am so glad I did – it's my favourite purchase of the entire year. It's beautiful, it's well-made and despite me wearing it at least once a week since July it's still in close to perfect condition.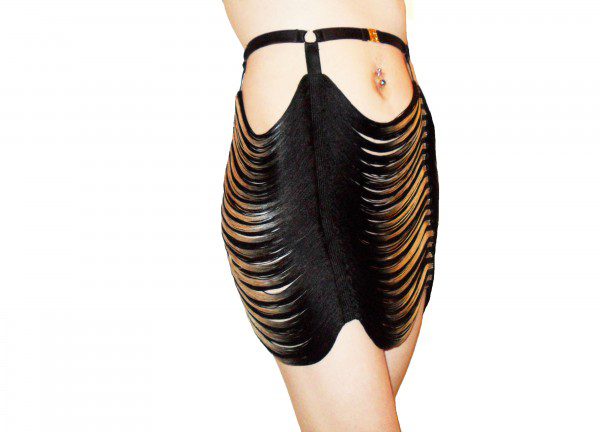 2. Made by Niki Hansel and Gretel String mini skirt
Made by Niki is another very, very favourite brand of mine, and although I owned a few sets already it's her string designs that are truly unlike anything else in the lingerie industry. Sadly the matching bra for this skirt didn't fit me well, but it matches the Bordelle bra above pretty well so that's not the end of the world. As someone who basically lives in dresses, I've gotten plenty of wear out of this skirt and love how comfortable it is!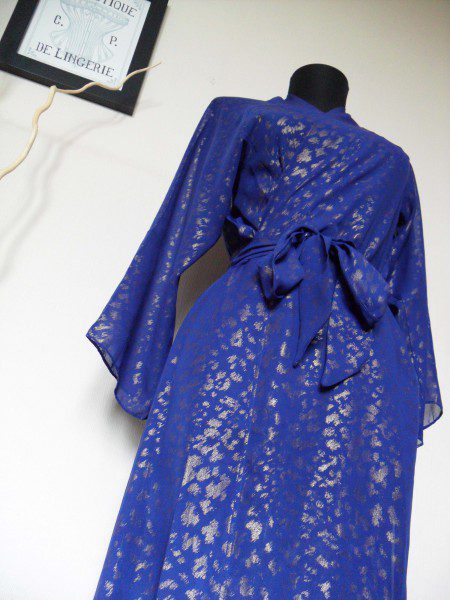 3. Between The Sheets Leopard Play robe
Living in England, a long dressing gown is a must in winter (and really, in spring and autumn too), and this is the prettiest one I've ever owned. No matter what I'm wearing around the house I can pop this on top and instantly feel glamorous. It's nice to know it's ethically made too.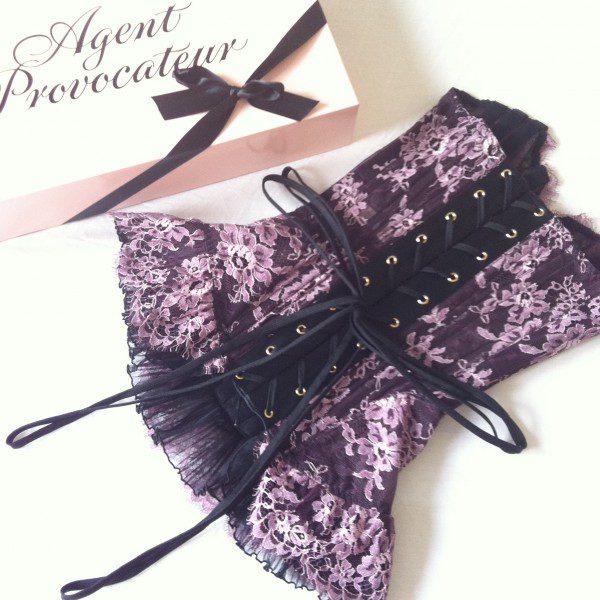 4. Agent Provocateur Verronika corset
This simply had to make it onto my list because it's beautiful – one of the most beautiful pieces of lingerie or clothing I've owned, ever. It didn't hurt that I bought it on sale at almost 80% off either. It doesn't have a busk or side zip/hooks so it's a nightmare to get on and off, but I'm happy enough just to look at its frothy Leavers lace and tulle gloriousness!
5. Restyle Brocade underbust corset
A much more practical corset, and hence one I've worn more often, I'm pretty astounded at the quality and fit of this corset for the price. It costs about £33, but look at that shaping! Although not the prettiest, I would say this is both the most comfortable and the curviest corset I've owned.
6. Agent Provocateur Jena bra, knickers and suspender belt
I bought this set quite recently and though I haven't reviewed it yet, I can tell you now that it's going to be a positive one. I have some issues with the knickers but overall love the set – the design is very unusual and it's very flattering.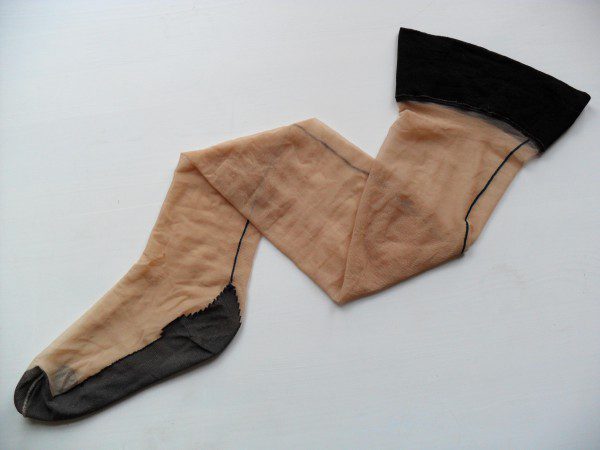 7. What Katie Did Retro seamed stockings
2014 was the first year I started to buy more expensive hosiery, and these are my favourite of all. They feel super smooth and glossy on, and they beat similar priced and more expensive products I tried out in terms of comfort and quality.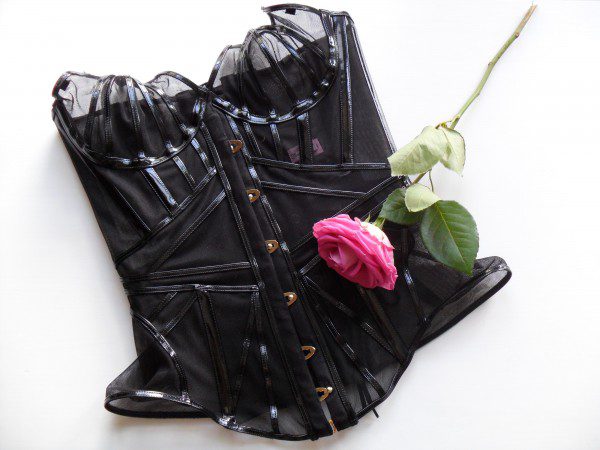 8. Agent Provocateur Jet corset
Another Agent Provocateur corset here, though personally I wouldn't call this a corset because it has so few bones. This is the garment that changed my mind about PVC and showed me that it doesn't have to look cheap or tacky.
9. Nichole de Carle Opal bra and thong
The most recent purchase on this list, Nichole de Carle is another of those brands I've admired from afar for a few years but only now been able to buy from (thanks to their awesome sale, which is still on by the way). I've put this right down at number 9 on the list because it's not a great fit on me, but I love the design nonetheless and it's very comfortable to wear.
10. Miss Mandalay Paige bra and knickers
Last on my list is this cute, everyday bra set by Miss Mandalay. Sadly it no longer fits me, but when it did I was pretty impressed with both the fit and level of support that it offers, especially for an unlined bra.
What was the best lingerie that you bought in 2014?