Disclosure: I purchased this lingerie set myself. This post contains affiliate links.
I'd hoped to get this review out whilst Agent Provocateur's summer sale was in full swing but, silly me, I went on holiday and left all of the photos on my backup hard drive. So the thong and brief are now unfortunately sold out, but on the plus side the bra and suspender are reduced even further than when I bought them!
Appearance
This is one of Agent Provocateur's simpler, more classical designs – it's a silhouette you can easily get elsewhere, but made unique thanks to the vibrant and unusual colours. They've called this set 'Hyacinth' but I think they should have gone with 'Fuchsia' – they've always been my favourite flowers, the pink and purple ones in particular!
And of course, another thing that makes this set beautiful and appealing is the gorgeous fabric. It's made from a silk satin topped with French leavers lace, left sheer on the bra band and the sides of the suspender so you can really appreciate how intricate and delicate it is.
I like the ruffled mesh trims, net-covered bows and Agent Provocateur's signature stamped hardware too, perfect little finishing touches that add to the sense of luxury.
Verdict: 8 / 10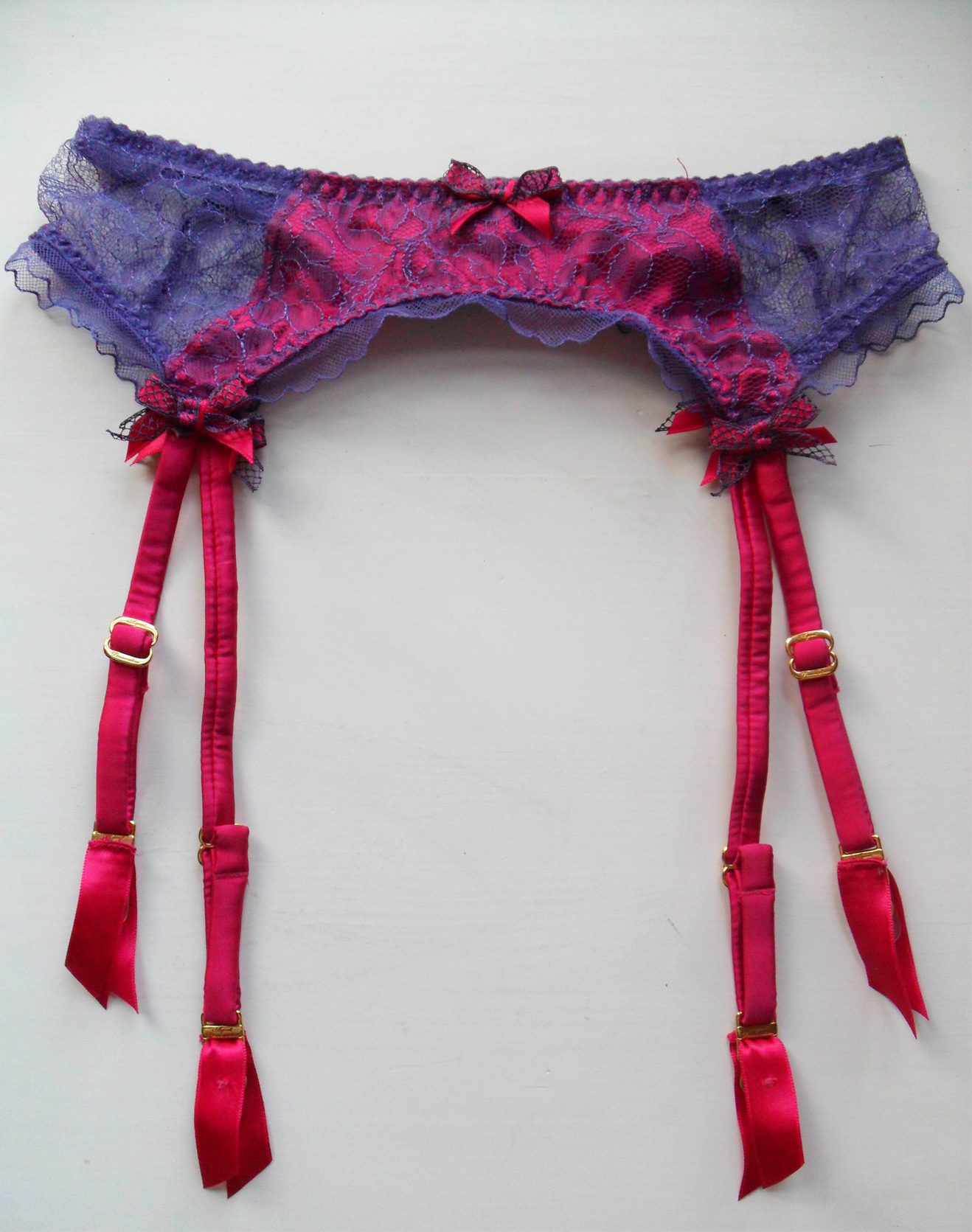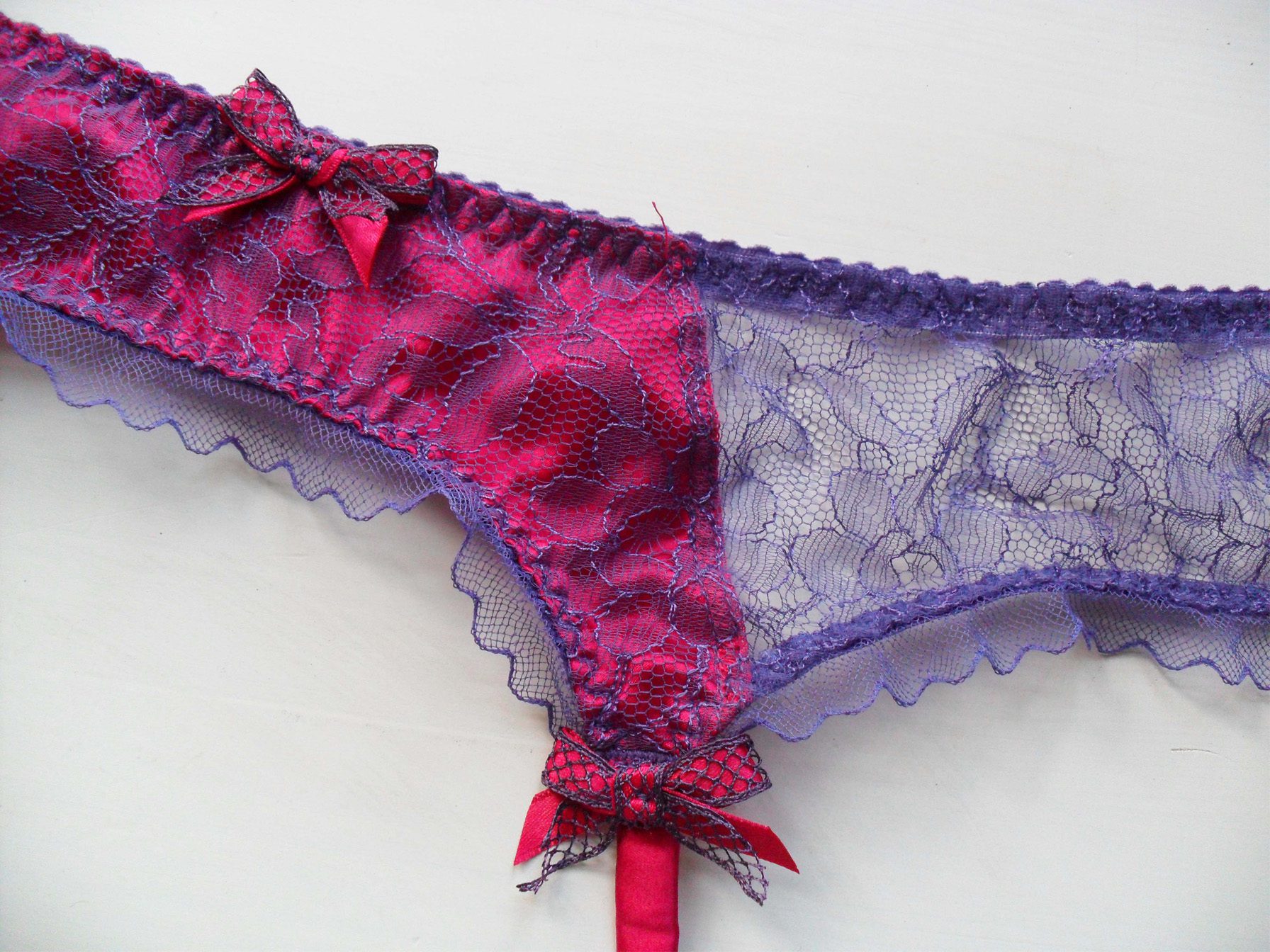 Construction
Agent Provocateur has, in my experience at least, always been really well constructed and the same goes for this set. It has all the basics you'd expect from a £265 lingerie set – quality fabrics, metal hardware, small and neat stitching.
I did remove a couple of loose threads, the stitching is a tad messy on the suspender ribbons and there's a 1cm section of the suspender where the lace hasn't been properly lined up with the elastic but really, these are tiny flaws and it's a very well-made set.
Verdict: 9 / 10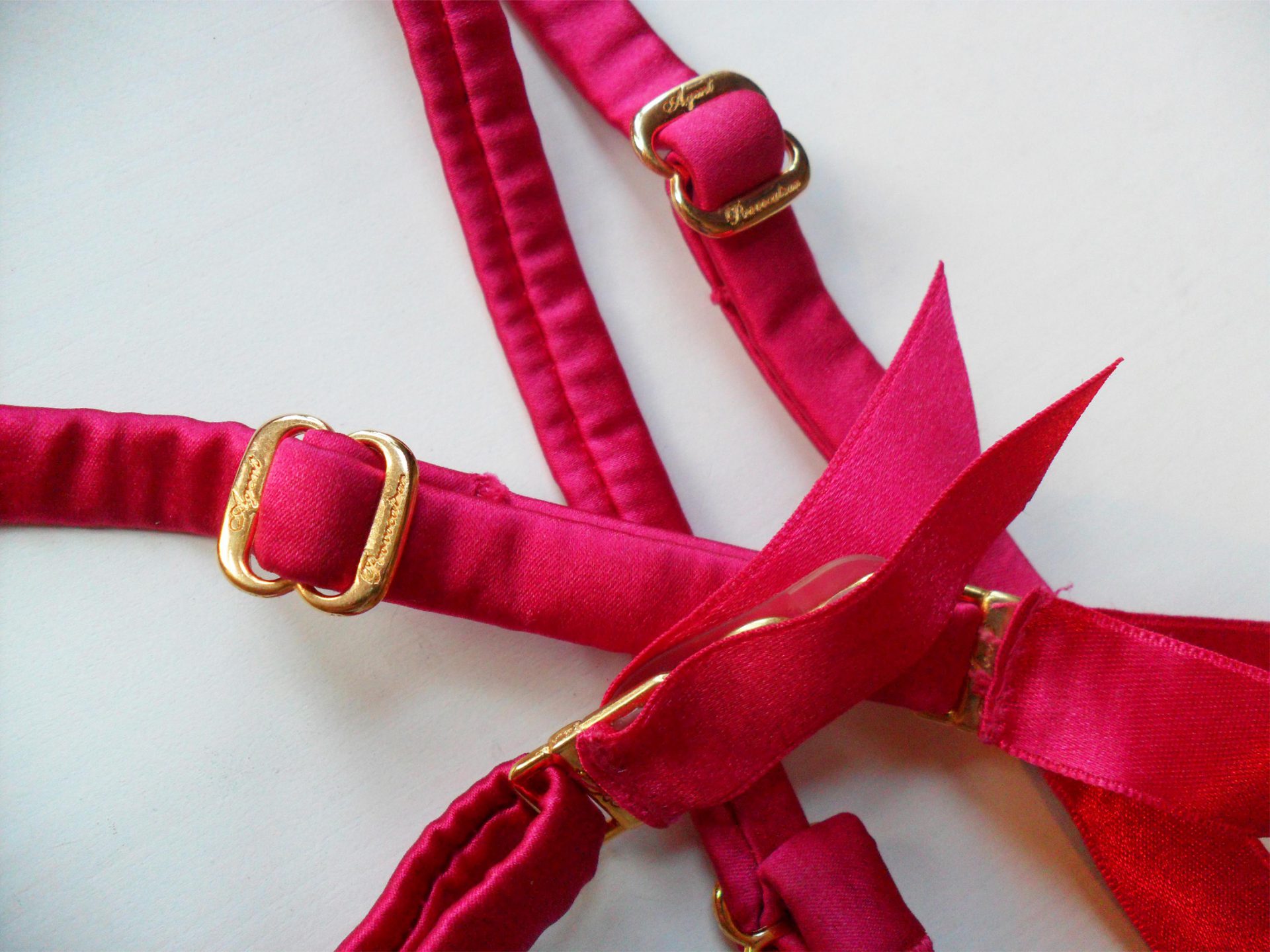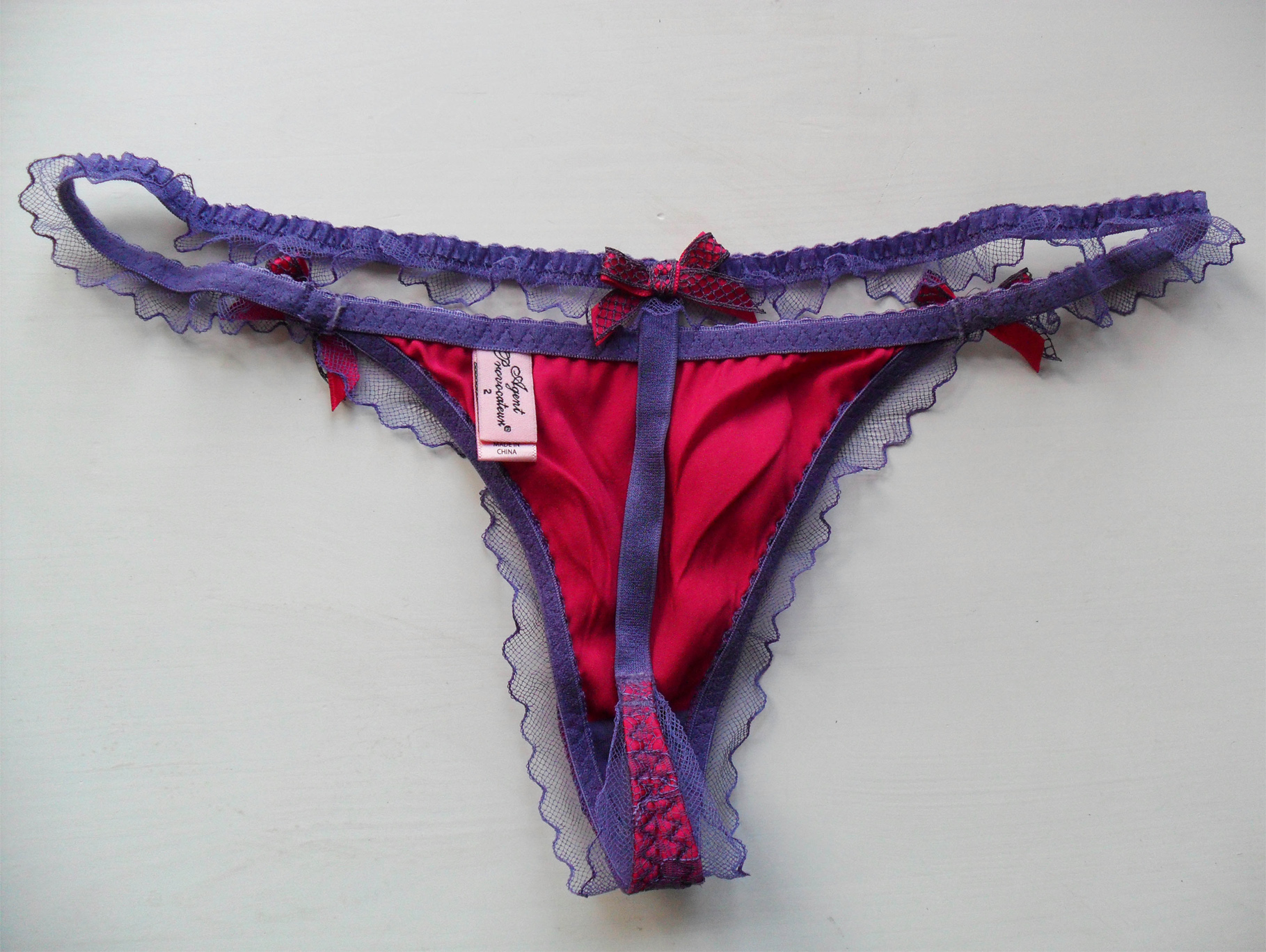 Fit
I bought the same sizes I always go for in Agent Provocateur – 32DD and size 2 (UK 8-10). The thong and suspender both fit true to usual Agent Provocateur sizing, which is to say that they come up one size small (their size chart puts me at a size 1). The suspender belt was also fine at keeping my stockings up all day long.
As for the bra, although the ruffled mesh trim can stick out and make it look like the bra is gaping a little, the cups actually fit me very well. The band though felt very loose for a 32 and rides up a bit through the day. I compared this to another 32-band Agent Provocateur bra I own and the Hyacinth is a good inch longer. It's now only left in 36 sizes, so probably ideal for someone who wears a 38.
Verdict: 7 / 10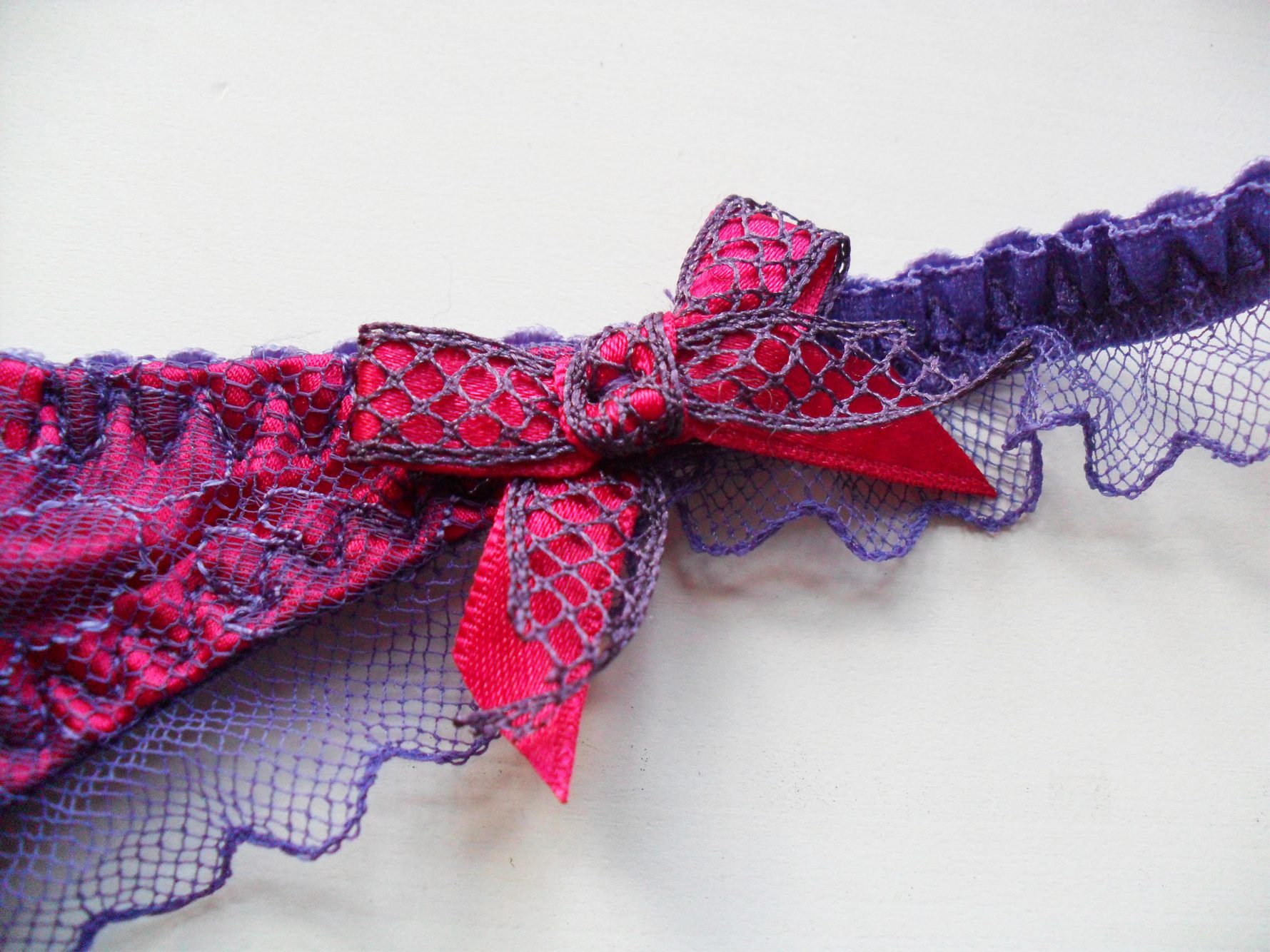 Durability
This is, of course, a hand-wash only set – you wouldn't want to put delicate lace like this in the machine! It's still in perfect condition though after quite a few wears, and none of that bright colour leaks when washed.
Verdict: 8 / 10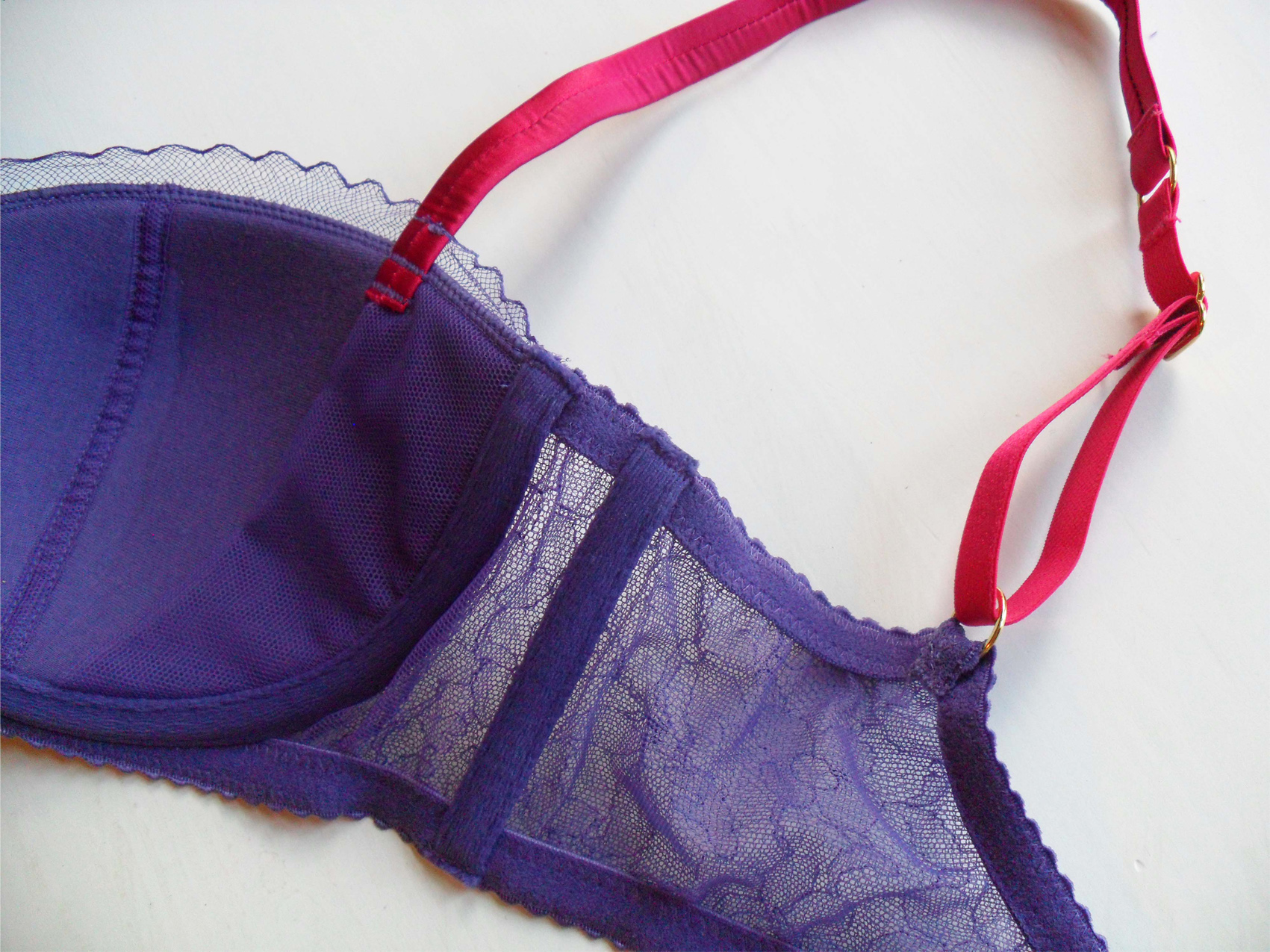 Value for Money
Based on what I paid – £30 for the bra, £30 for the suspender and £20 for the thong – I think it's really excellent value for money. It's not the most exciting Agent Provocateur design, but the fabrics look and feel luxurious and I really love the fun colour scheme!
Verdict: 9 / 10
Would I recommend it?
Yes! Agent Provocateur has done it again. I really can't get enough of this brand and think they're doing awesome things for lingerie, whatever anyone says about them.
If you're quick, you can pick up the bra for just £20 in 36D-E and the suspender in a size 3 for £15 – these are final price reductions and the sale ends soon! Knickers, thongs and differently-sized bras are all currently for sale here on eBay
.
If you buy Agent Provocateur's Hyacinth, or already bought it in the sale, let me know what you think of it!