Disclaimer: I purchased this lingerie with my own money and Agent Provocateur did not request a review.
I can't resist an Agent Provocateur sale! (That's sort of a lie, because I did come very close to buying the Mercy set yesterday and then changed my mind – but I may cave in yet). This Roxie set hadn't particularly stood out to me before but it's definitely pretty, is one of the few sale items available in my size and, best of all, is a total bargain at just £25 for the bra and thong – that's less than I'd typically pay for a non-luxury set off the high-street!
So, here's exactly what I thought of my (beautiful, beautiful) Agent Provocateur Roxie bra and thong set…
Appearance
The thing I love most about Agent Provocateur is that I'm always impressed. On the website, this set looks nice (as does everything they sell) but it doesn't look that unique or amazing, which is why it didn't catch my eye before the sale. When it turned up though, it was beautiful!
The fabric – which is a leopard-print inspired embroidered lace – is just gorgeous. It's extremely delicate, with a bit of black silk and some pale pink bows too – classic Agent Provocateur colours. It's the small details that really make it look luxurious though, like the thick gold sliders on the straps that are engraved with 'Agent Provocateur'.
Verdict: 10 / 10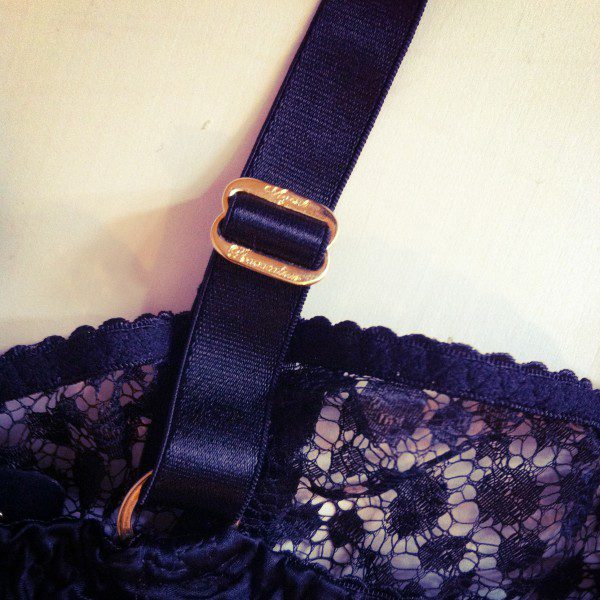 Construction
I love the band on this bra which is wider than it looks in the photos, so it offers plenty of support for DD+ sizes. Both the bra and the thong are really well made and despite the super sheer, delicate fabric, they don't feel flimsy at all. The way the cups have been half-seamed in the middle is quite unique too – it gives them a bit of a 50's inspired shape!
Verdict: 9 / 10
Fit
Agent Provocateur don't make 30-bands so I bought a 32E which I can normally get away with anyway, and it does fit perfectly. I have to wear it on the tightest hook straight away, but I hand-wash all my lingerie in cool water so the band's unlikely to get much looser for a long time. The cups fit absolutely perfectly. I bought the thong in size '1' and it's a perfect fit too.
Agent Provocateur market this as an everyday set, and it's perfect for that because it's super comfortable. The kind of comfortable where you forget you're wearing it!
Verdict: 9 / 10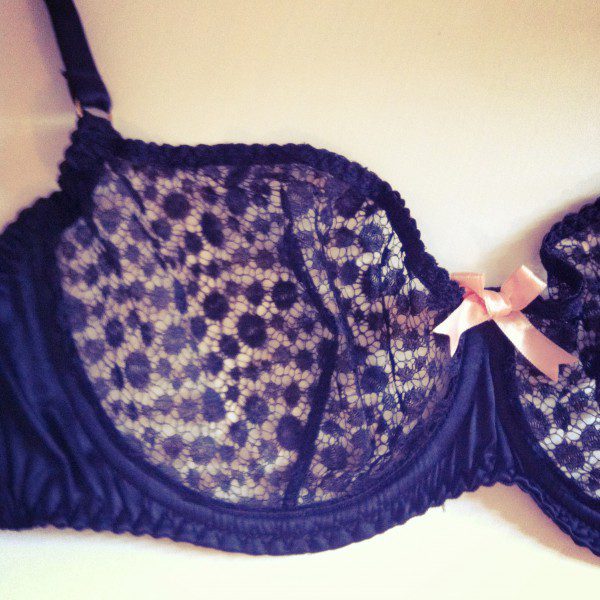 Washability
This set can understandably only be hand-washed, and even then you have to be careful – the lace is stronger than it looks, but you could still tear a hole in it pretty easily by catching it on a hook from another bra so I'd recommend hand-washing it separately. I've washed it twice so far and still looks as good as new!
Verdict: 5 / 10
Value for Money
The bra and thong should cost £120, but it's currently on sale for a teeny tiny £25 – £15 for the bra and £10 for the thong. There's also a suspender for £15 which I would have bought if only my size were still in stock. As I mentioned, £25 is less than I'd typically pay for a set from a high-street brand like Boux Avenue, but the quality of the fabrics and the luxury design is so much better. I'm even tempted to put 11 out of 10 for value for money – it's one of the best lingerie bargains I've ever bought!
Verdict: 10 / 10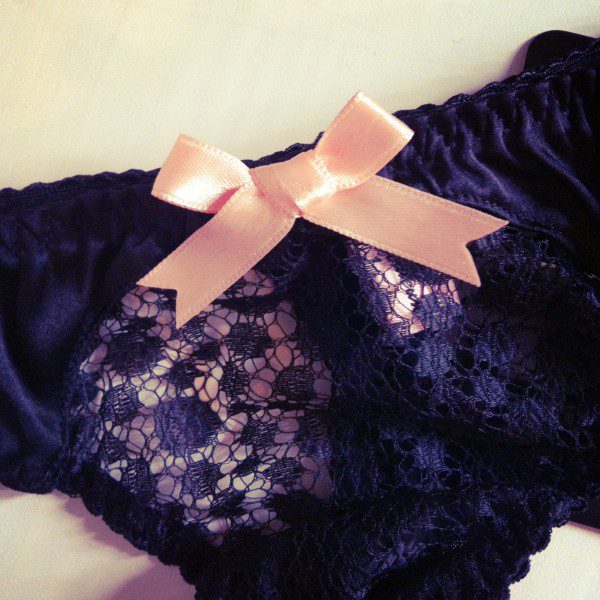 Would I recommend it?
Yes! There's still a huge range of sizes left and I would absolutely, definitely recommend you buy this set if you like the look of it. You won't be disappointed!