It's been a while since the last Lust List and I've seen a million amazing things I'd love to include and then forgotten them all again. I'm trying to add a bit more colour to my lingerie drawer after buying a bunch of black sets and accessories in August, and apparently it turns out I really like pink. Who knew?
Here are the most breathtaking and incredible pieces that have caught my eye over the past few days…
1. La Lilouche June Bra (£51.18) and High-Waisted Knickers (£50.54) – pictured
I've spent a small fortune on lingerie in that past couple of months, but when I can finally afford it this set is absolutely, definitely on my to-buy list. Assuming it hasn't sold out by then anyway. The vibrant pink is just such a beautiful colour and, well, just look at that fabric. I also adore the cut-out sides on the knickers – I love high-waisted knickers when they have some sort of detail like this that stops them looking just 'big'. There are however some very cute hipster knickers too.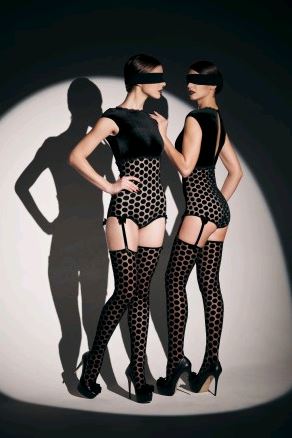 2. Amoralle Charming Greta Bodysuit (Approx. £167)
Let's just say I would be happy (more than happy) to own any piece by Amoralle, but this is one of my favourites. I can never resist polkadots! My favourite thing about this brand is the simplicity of the designs, like the smooth, stretch velvet at the bust. The matching stockings no longer seem to be available, but there are also Magnificent Rita stockings that are half spotted, half opaque. Oh, and if you've never checked out Amoralle's hosiery collection you've missed out!
3. Agent Provocateur Ambrose Bra (£95), Suspender (£95) and Thong (£65)
Classics are classic for a reason, and this oh-so-Agent Provocateur pale pink and black colour scheme is gorgeous! The three pieces have silk-satin trims and Austrian embroidery, with lovely scalloped edging and sheer bows to finish.
Which is your favourite?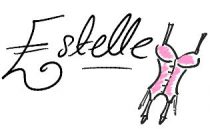 P.S. Follow this board on Pinterest to stay up to date with all the gorgeous lingerie featured in the weekly Lingerie Lust List.