Disclosure: I purchased this lingerie myself. Links with a * are affiliate links.
A bit of a quick one from me today, for two reasons. Firstly because I simply don't have very much time to write right now – tomorrow is my last day in the UK and there is still so much packing and planning left to do, eek! And secondly, because I ended up returning this set to Agent Provocateur*, so I can't go into detail about what it's like to wear or how durable it is as I would usually do in a review. I don't normally review lingerie at all that I've chosen not to keep, but as Agent Provocateur's Soirée line* is a bit of special one I figured enough of you may be interested to make it worth me writing some thoughts down.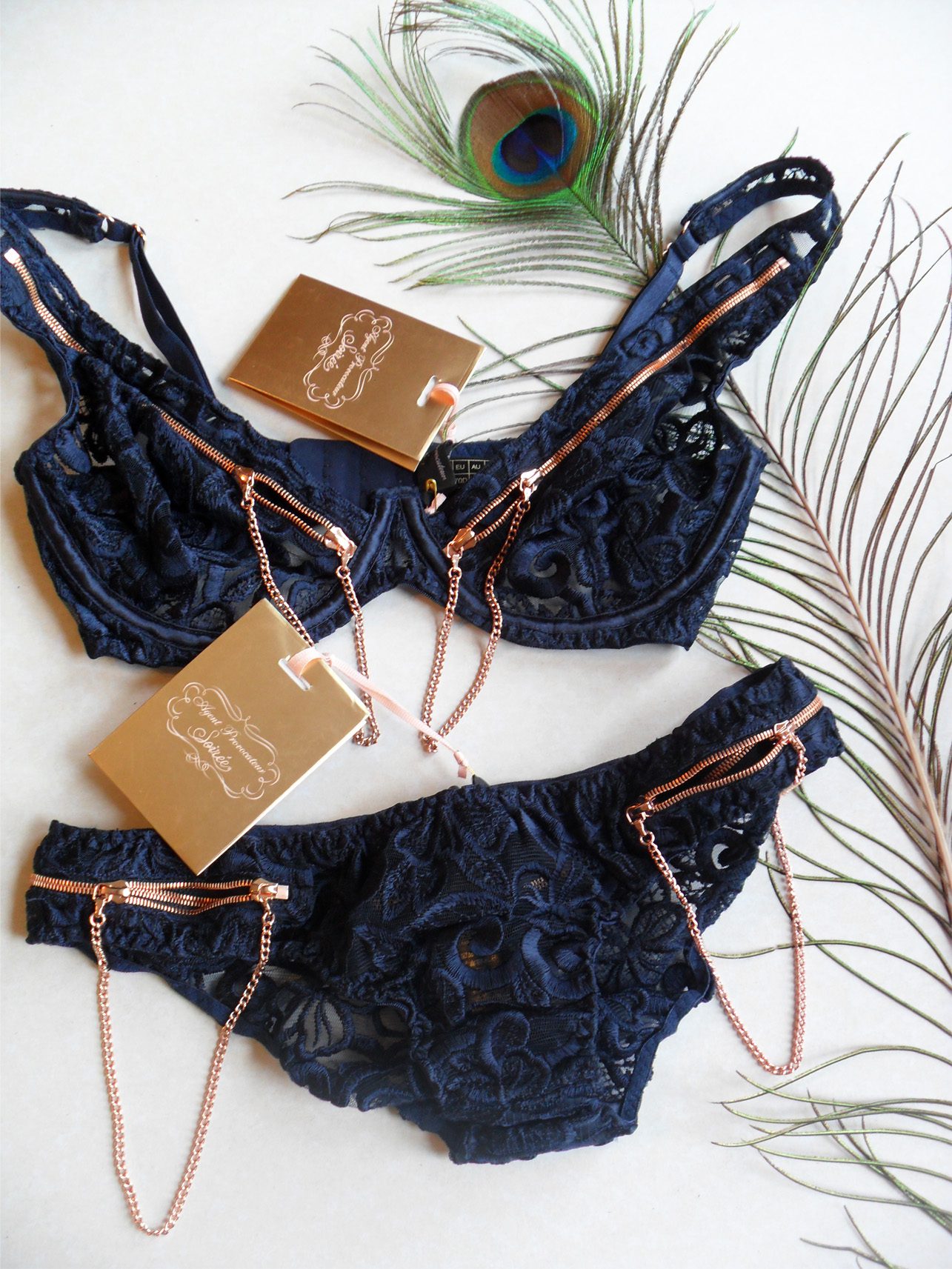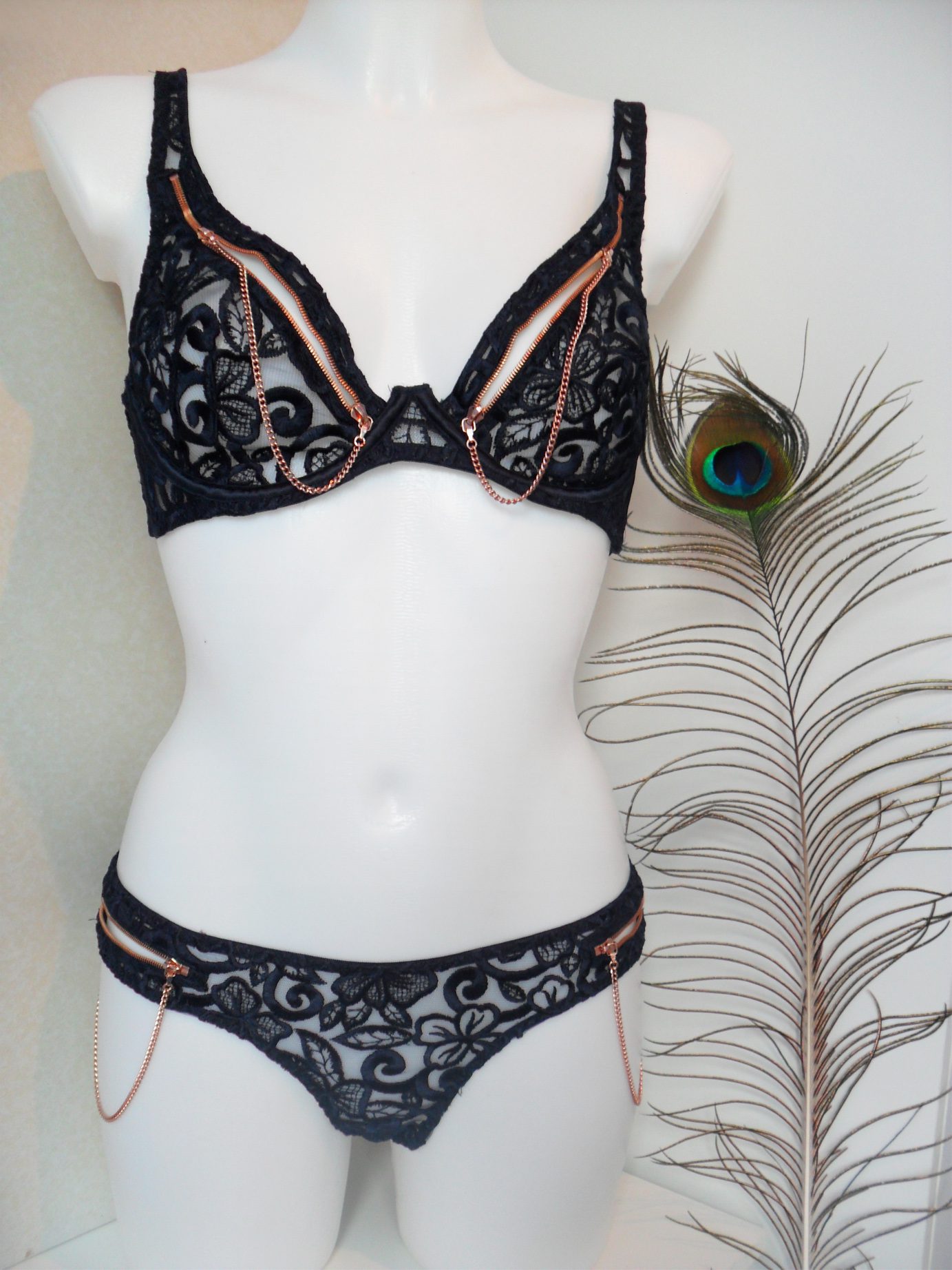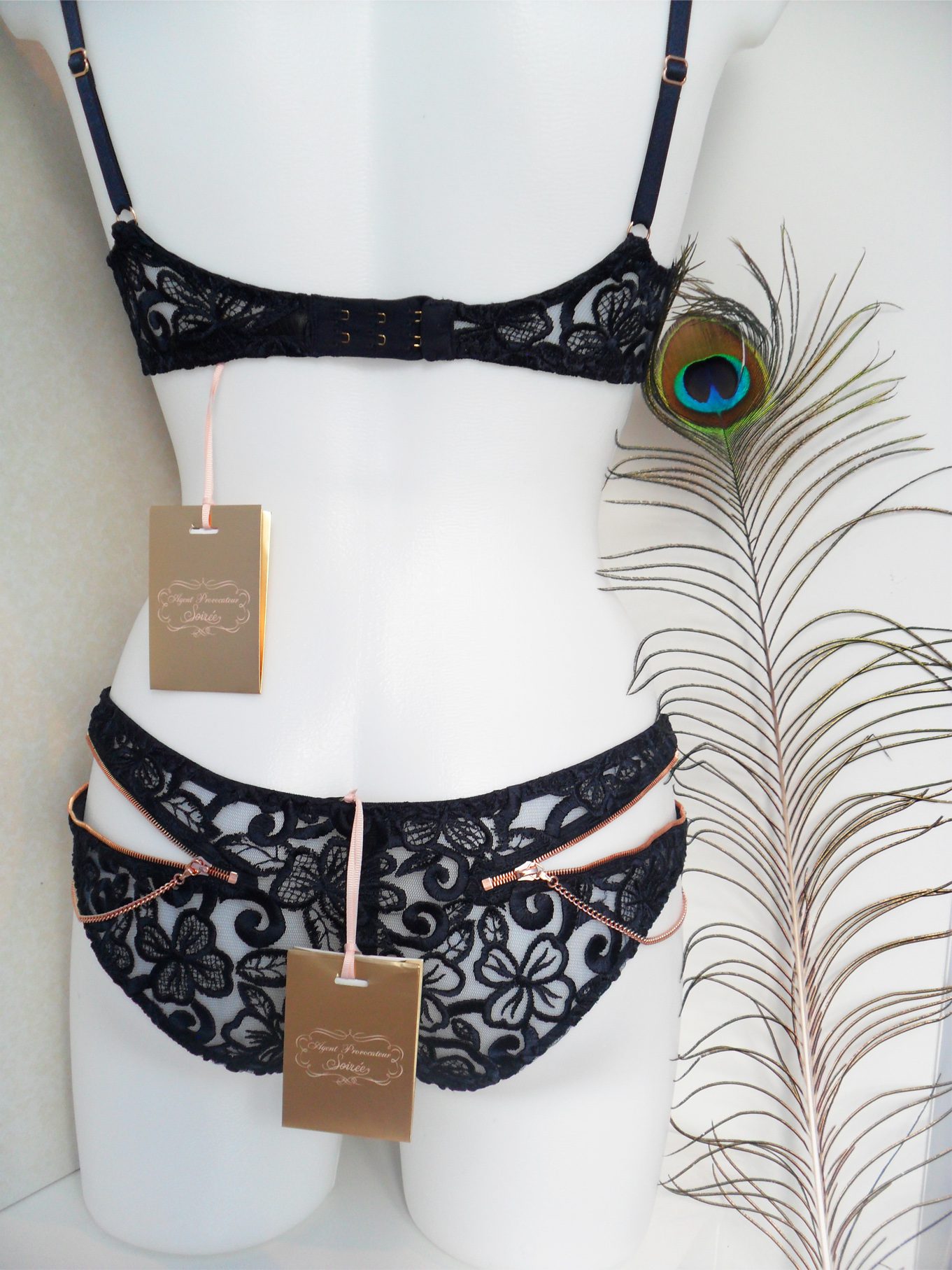 Soirée (though they don't seem to be pushing that name so much any more) is the brand's most premium offering. Agent Provocateur's mainline collection is already a luxury one, making this higher-end range some of the most expensive lingerie out there online. Prices start at £125 for a thong and go up into the thousands; I can't recall the original retail price of the Terri set that I am reviewing today but I believe it was around £600.
Agent Provocateur has had its hiccups and its dull moments as a brand, but I have remained a firm fan and a loyal customer right from my very first piece, a stunning basque set my fiancé gifted me in 2009. I'm pretty sure it's the brand I've reviewed and talked about the most on this blog. I can always count on Agent Provocateur to launch things I've never seen before, and mostly (not always) I've found the quality to be impeccable. When a sale discount gave me a chance to try the Soirée line for the first time, I had really high expectations.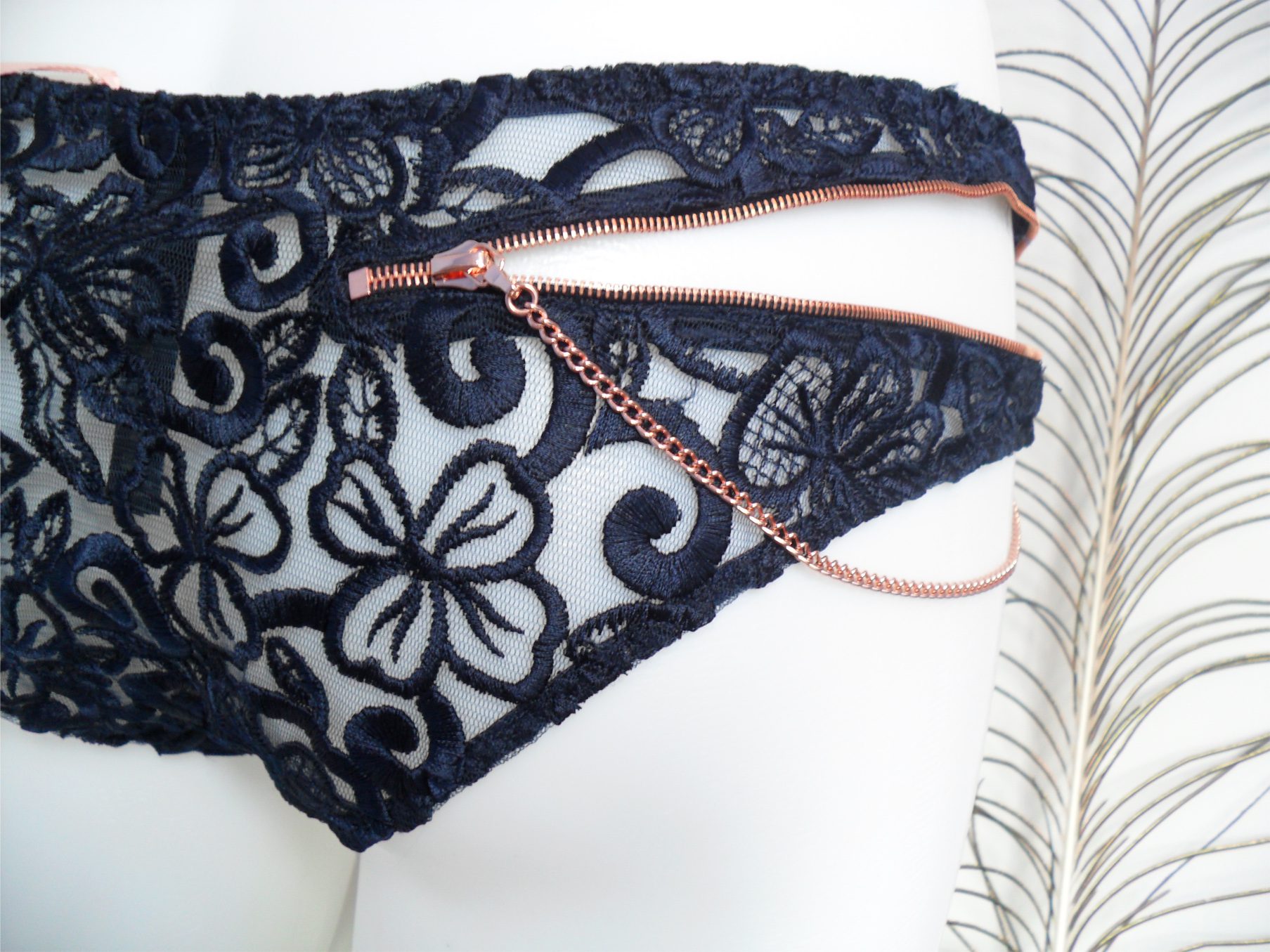 I was drawn to Terri first and foremost due to the zips. I was utterly obsessed with Agent Provocateur's zip-tastic Zindie set when it was first released, and Terri is a more toned-down, wearable version of that. I love that the zips have a transformative effect, giving you multiple options for how to wear this set. The rose-gold metal is very 'now' too, and very much to my taste.
Unfortunately, the zips turned out to be the reason I sent this set back. There were two loose teeth – one on the bra and one on the brief – that were continually catching as I zipped and unzipped the pieces to take these photos. If I'd kept the lingerie and found myself having to tug on these again and again, I'm sure it wouldn't have been long before they broke completely. The zips also had a not-so-flattering effect on the shape of the cups. The bottom half of the cup fit fine, but the thick, inflexible line of the zip dug in when closed and I ended up with 'quadboob'.
The Terri bra and knickers did however have some luxury design touches above and beyond what I've found on any of my mainline Agent Provocateur* stuff. The knickers were lined with a silk satin gusset – obviously, I only tried these on over other underwear, but I can imagine how comfortable that must feel! On the bra, the wire and boning channels were made from silk not only on the outside but the inside too, and even the zip sides were encased internally in silk for super soft edges.
Overall, although Agent Provocateur's Terri set had some nice, premium-feeling touches, and was most definitely eye-catching and unique, I was left disappointed. I haven't mentioned yet that the embroidery already had lots of little pulls when it arrived, and that combined with 2 of the 4 zips being faulty made me feel like it was just going to wear out fast. Perhaps if the fit had been spot on I could have fallen in love with it enough to not care about that, but even the fit was underwhelming. When it comes to a £600-odd lingerie set, am I wrong for expecting near-perfection?
Have you ever bought anything from Agent Provocateur's premium Soirée line*? I would love to know what your experience was like if so, and if you thought it was worth the price tag!