Disclosure: I purchase this lingerie set myself.
I fell in love with this lingerie set the moment I first discovered Helen Valk-Varavin, and when I was received it I was definitely impressed! I bought the Lola silk bra and knickers in red, plus the Vanessa suspender belt which isn't available to buy here but can be found in her Etsy boutique – it's from a different set but is made in exactly the same fabric.
I'd been looking for a luxury red lingerie set for ages (I really wanted the Agent Provocateur Fifi in red or the Myla Verna in red, but unfortunately both sold out in my size before I could get them) and this one fit the bill perfectly; it's unusual, it's pure silk, it was a great price for the quality and best of all it was handmade to my exact measurements at no extra cost!
Appearance
The bra especially is so unusual, which is what drew me to it in the first place. It's a front-fastening bra with a fabric bow at the centre, and gorgeous ruffled shoulders. The knickers are a simple design with a single ruffle across the back – I like this because the bra is so detailled I wouldn't want to be wearing it with overly fussy knickers. Although the suspender is part of another set (the Vanessa set) it's made of exactly the same silk fabric and satin elastic so it matches perfectly.
Verdict: 10 / 10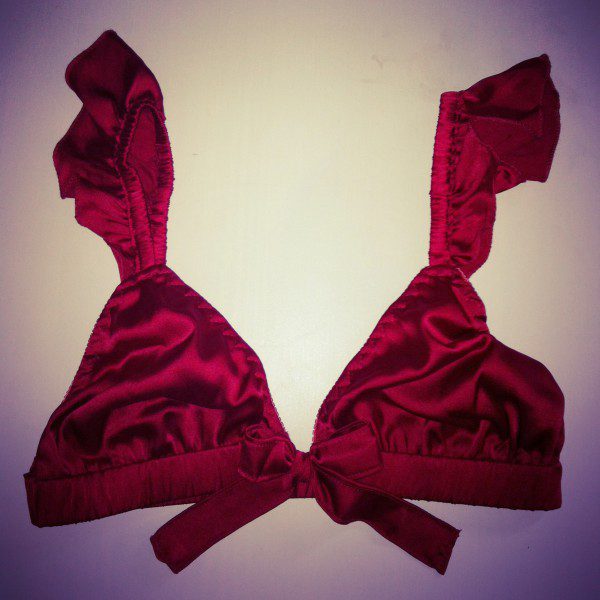 Construction
Helen Valk-Varavin lingerie is handmade and her sewing skills are impeccable – the entire three piece set flawless!
Verdict: 10 / 10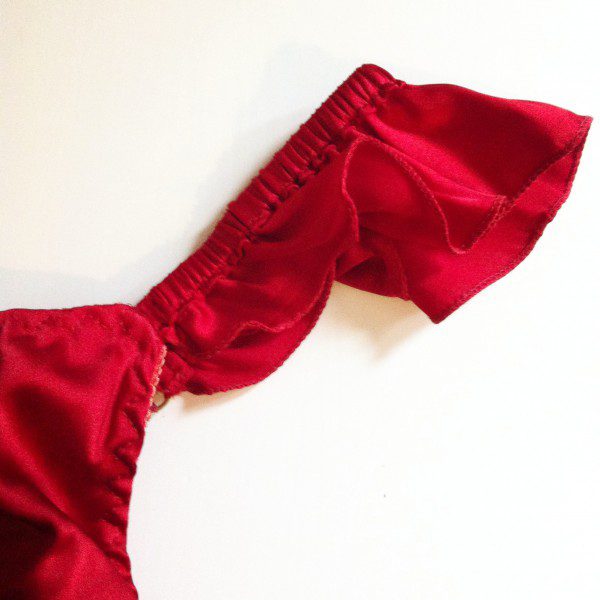 Fit
I bought the knickers and suspender in a size small (UK 8-10) and had the bra custom-made to my exact measurements (at no extra cost) because I didn't fit any of her standard sizes. The bra, as expected, fits me perfectly and the knickers are a good fit too.
The only problem I has was with the suspender which is a little big as I'm a small UK 8 so being an 8-10 it sits very low on my hips, over the knickers rather than above them. It would have been helpful to have sliders to adjust the size at the back, although if you're worried about fit it would be worth contacting Helen to see if the suspender can be custom-made to your size too.
Verdict: 8 / 10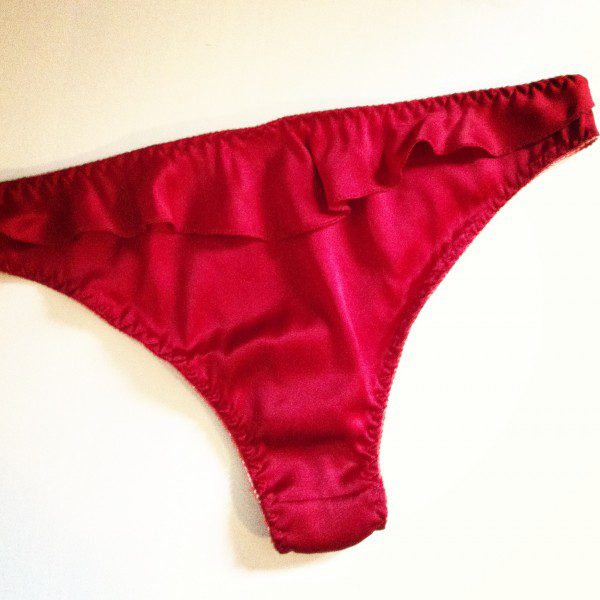 Washability
The set is made from a really high-quality silk fabric, but that also means it's very delicate. The set is hand-wash only and I was a little worried that the colour might run because it's such a vivid red, but it didn't at all. There isn't really anything on the set that can 'catch' so it could possibly be machine-washed on its own inside a lingerie wash bag too, although I wouldn't advise it.
Update 13/06/14: Although the colour didn't run when I first washed this, it has since started to run quite a lot. The set still looks as vibrant as ever but the water in the sink is super pink by the time I'm finished washing it, so I wouldn't recommend washing this with anything other than red lingerie.
Verdict: 8 / 10 Verdict: 5 / 10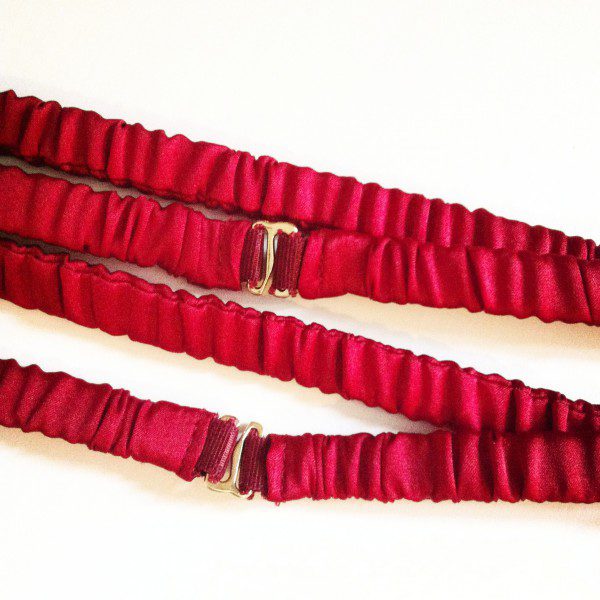 Value for Money
I paid 95€ which is roughly £80. For a 3-piece, pure-silk set that's handmade (and in custom sizing no less), I think that's a fantastic-value price!
Verdict: 9 / 10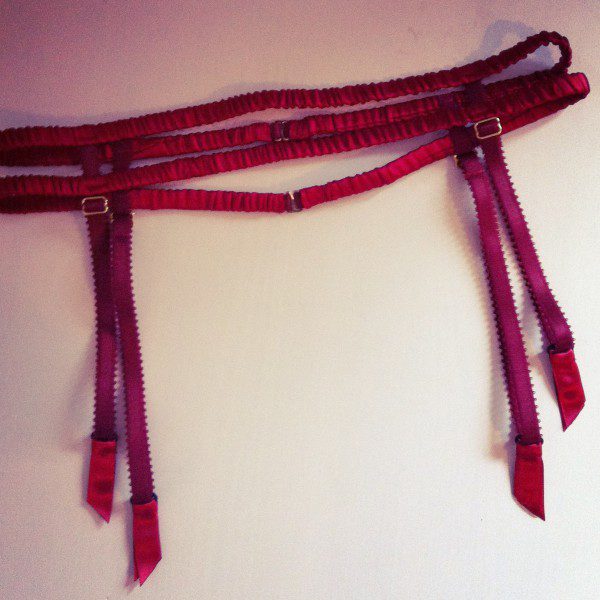 Would I recommend it?
Definitely! It's rare you'll find a set of this quality for this price and the bra especially is super gorgeous – and super comfy! You can buy the Lola red in red here, the Lola knickers in red here and the Vanessa suspender here. If you don't fancy the red colour, the Lola set is also available in black and a very pale, peachy-pink.
What do you think of the Lola or Vanessa sets by Helen Valk-Varavin?