Disclosure: This blog post contains affiliate links.
A lot of the lingerie I talk about on this blog is firmly in the luxury category, and even the cheaper brands are typically in the £30-£50 per set range. So where do you go to shop when your budget stretches to only half of that, or even less?
The good news is that it is possible to buy gorgeous lingerie on a very tight budget. The bad news is that no, that 'perfect' lingerie set (you know, the one that's made from silk and Chantilly lace and is available in a 28K, and only costs £10) doesn't exist. Sorry!
Qualities such as premium fabrics, 'handmade' construction and that perfect fit (particularly in less-usual sizes) should all be thought of as add-ons that you pay extra for. Better fabrics cost more, the cost of paying seamstresses an ethical wage has to be passed onto the consumer, and a great fit comes from a combination of hiring highly-skilled staff and doing lots of fittings, neither of which are particularly cheap.
However, if all you care about is, quite frankly, what the lingerie looks like, here are some places you can pick up pretty smalls on an even smaller budget…
Supermarkets
Supermarkets have come on a long way since the days of 5-pack briefs in white and beige. Most major supermarkets now have their own clothing ranges out, and have been known to collaborate with celebrities and franchises such as Fifty Shades of Grey to creat afforable, fashion-forward lingerie collections.
Tesco F&F Signature Kerry bra, £9 and knickers, £4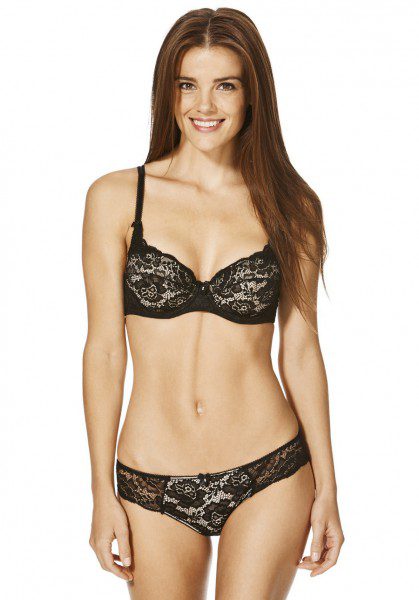 Tesco F&F lace bra, £7 and knickers, £3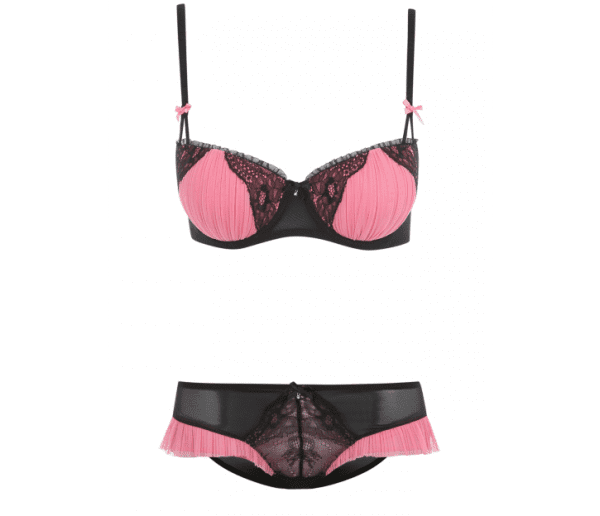 ASDA George Lace Panel bra, £8 and knickers, £4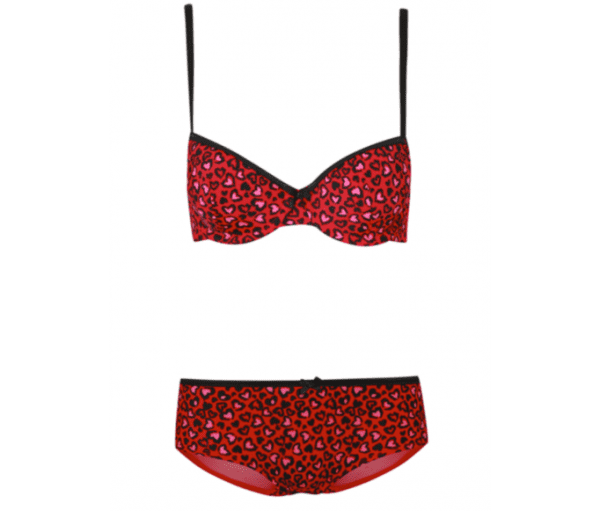 ASDA Heart Print bra, £4 and knickers, £2.50
High-Street Clothing Stores
On the high-street, lingerie stores such as Boux Avenue and Ann Summers are not the only places to shop for under-things! Provided you fit into the commonly-available size range of 32-36 B-D, you'll find it relatively easy to pick up lingerie in your size from fashion retailers that also have a small lingerie section.
Primark doesn't retail online but they have an extensive lingerie section and are a great place to look for budget-friendly lingerie. Other low-to-mid priced high-street shops such as New Look, H&M, Topshop and Matalan all sell lingerie too.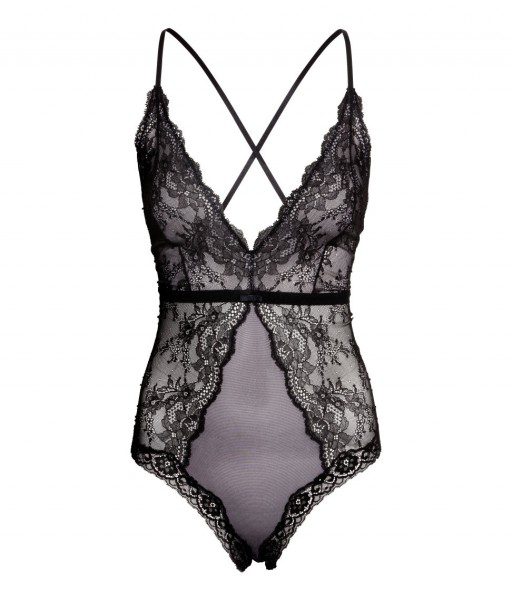 H&M Lace bodysuit, £14.99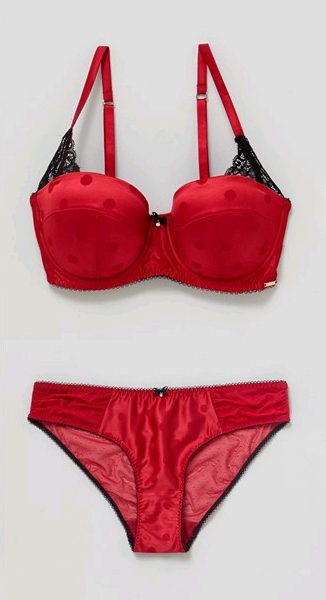 Matalan Satin Spot bra, £10 and knickers, £5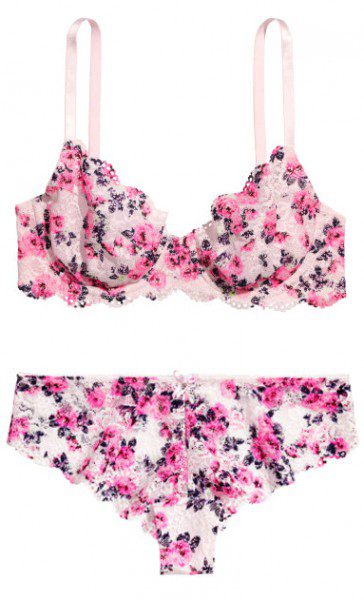 H&M Lace bra, £9.99 and knickers, £5.99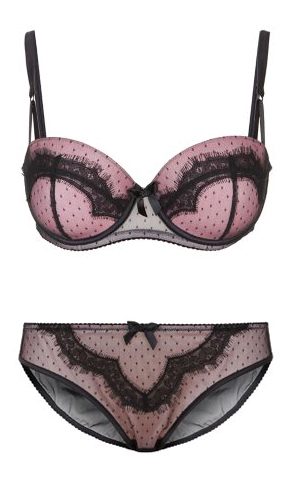 New Look Pink Pin Dot bra, £9.99 and knickers, £4.99
eBay
If you're on a budget and you don't check eBay for lingerie, you really should! You can buy from both individuals (regular ol' people selling unwanted gifts and purchases) and professional sellers who make a living from the website. Many big lingerie brands even have their own eBay outlets so you can pick up past-season stock as a massive discount! Why not check out the Figleaves
, Playful Promises
and Kiss Me Deadly
 official eBay outlets?
If you want to make sure you're buying brand new, unworn underwear, you can add common words such as 'new' or 'BNWT' (that stands for 'brand new with tags') to your search term or search for an item first and then use the filters on the left to show only items in new condition.
Sorbet Flirty basque, £3.99
 (official Littlewoods clearance outlet)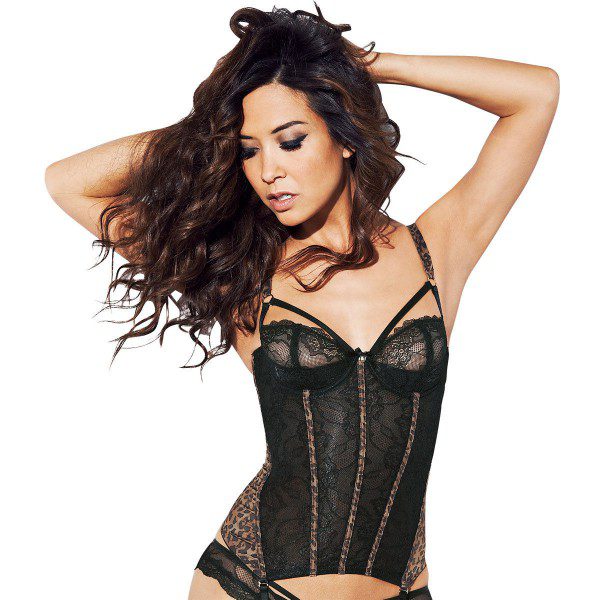 Myleen Klass basque, £7.99
 (official Very clearance outlet)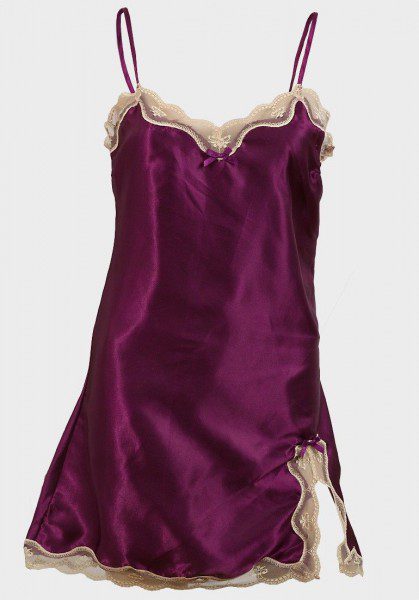 Secret Possessions chemise, £4.99
 (professional seller)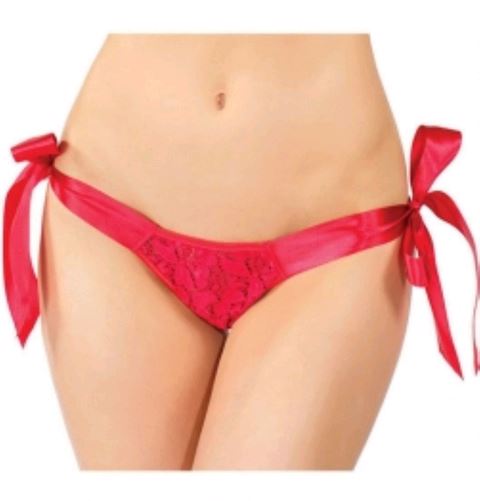 Pinkish tie-side knickers, £1.99
Of course, one other way to buy lingerie on a small budget is to wait for the sales – I've bought plenty of items at 75% or more off, and don't assume that luxury brands never drop their prices by very much. Agent Provocateur, Dirty Pretty Things and Amoralle for example do some of the biggest discounts I've seen from a lingerie brand during their sales!
Where do you shop for lingerie when you're on a tiny budget? And what's the biggest bargain you've ever snagged?