Disclosure: This blog post is sponsored by Dorina.
I've written about lingerie brand Dorina before, a budget-friendly label that has been putting a growing emphasis on sustainability over its past few collections. In fact, since their Autumn/Winter 2019 collection, embracing eco-friendliness has been their primary objective, so far involving a switch to biodegradable and recycled packaging, dramatically upping the number of sustainable fabrics they use, and introducing Dorina ECO Moon, a range of reusable period knickers.
Though they may have found their niche in the more affordable end of the industry – at stockists, prices run from roughly £14 to £31 for bras and £7 to £14 for bottoms – there is definitely an emphasis on fashion too. I think what Dorina does best is 'not-so-basic basics', ultra-wearable everyday pieces that will still make you feel chic and pretty. It's the kind of thing you can treat yourself to for Valentine's, without worrying that it's only going to get worn once and then forgotten about.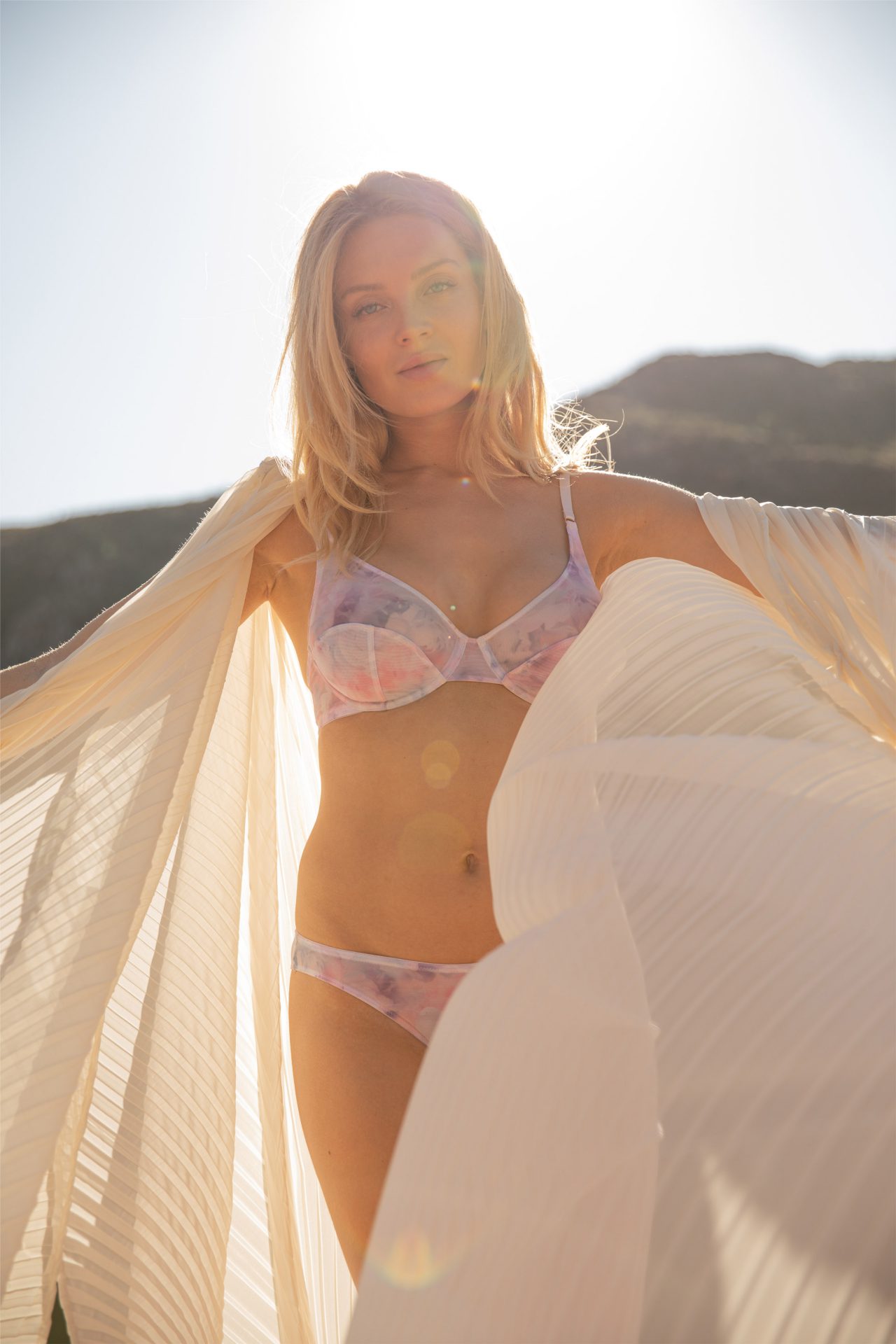 For Spring/Summer 2021, the brand has created a range of softly-feminine pieces that incorporate vintage-esque florals, delicate embroideries and laces, and a colour palette of muted pastels and romantic reds and burgundies. Bra shapes include balconettes, plunges, and supportive full cups for fuller busts, such as the Phillipa bra which is available up to a UK 44E / US 44F.
I love the light, airy feel to the accompanying lookbook photos. I can almost smell the sweet summer air, and how I'm now feeling nostalgic for its breeze on my face! The relaxed and carefree vibe of these images goes perfectly with the lingerie on offer. This is pretty underwear, but it's also uncomplicated stuff I can see myself going about my daily life in. Lingerie to wear not just for Valentine's, but as a love letter to yourself any day of the year.
Dorina's Spring/Summer 2021 collection is being gradually released through stockists. You can find a list of the online ones here, or follow their Instagram page for updates.
What do you think of this new Dorina lingerie collection, and which is your favourite look from it?