Disclosure: I was gifted this nightdress by the brand, but not with any expectation of a review.
If you're a regular reader here, you'll probably remember Dorina from some of my earlier blog posts. They're a decades-old lingerie and swimwear brand that's focussed on providing stylish everyday designs at affordable prices. They're also fairly focussed on sustainability with many garments made from recycled fabrics, though this particular piece isn't one of them.
This Dolores nightdress is now mostly sold out, but the brand has used variations of this same chemise shape multiple times. Mostly recently, I believe, for the Rivera nightie, which is from their ECO line and is currently available in UK sizes 8-20 (XS-3XL) at Kaleidoscope (UK) and S-3XL at Brief Essentials (Nigeria, but will deliver worldwide).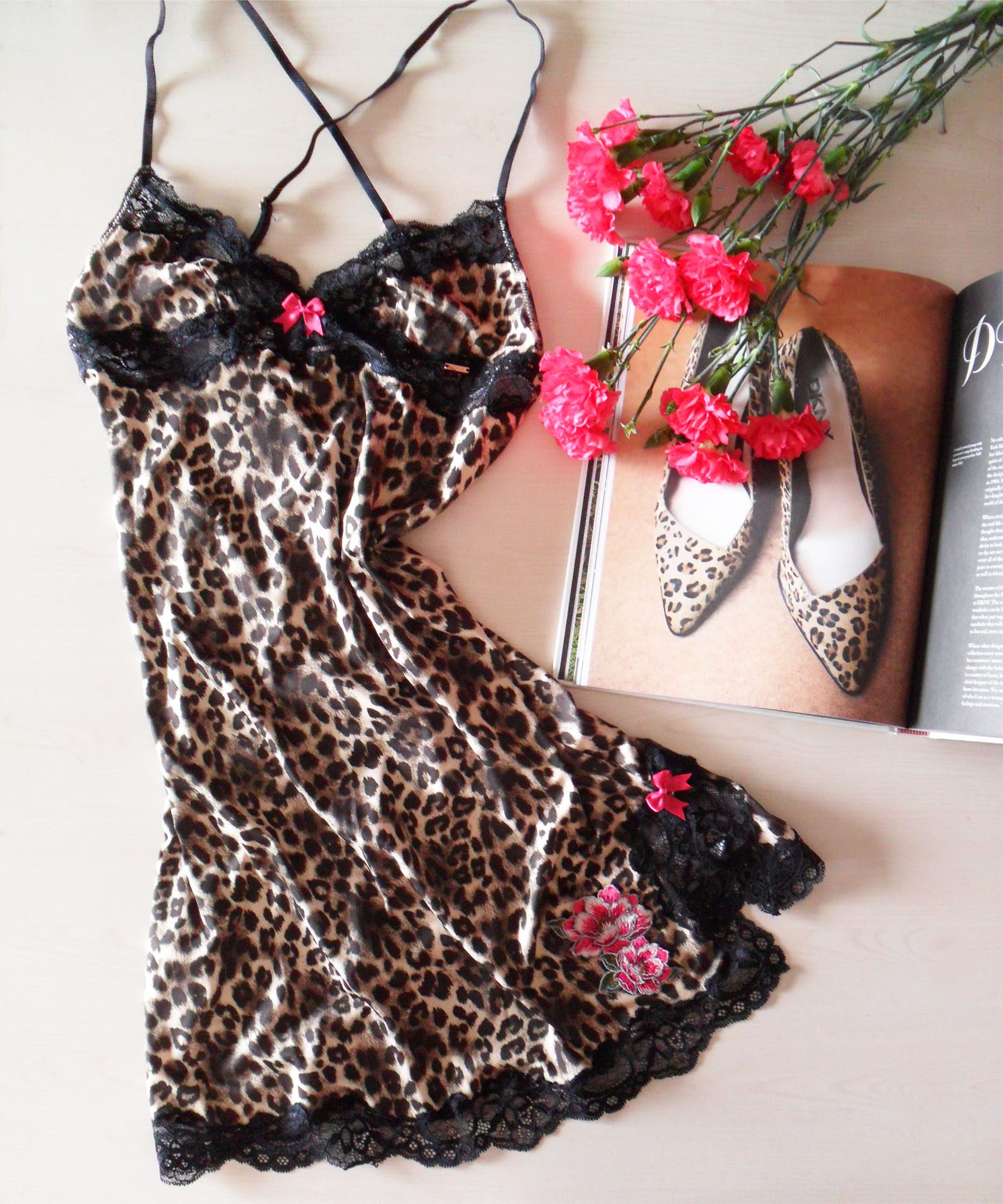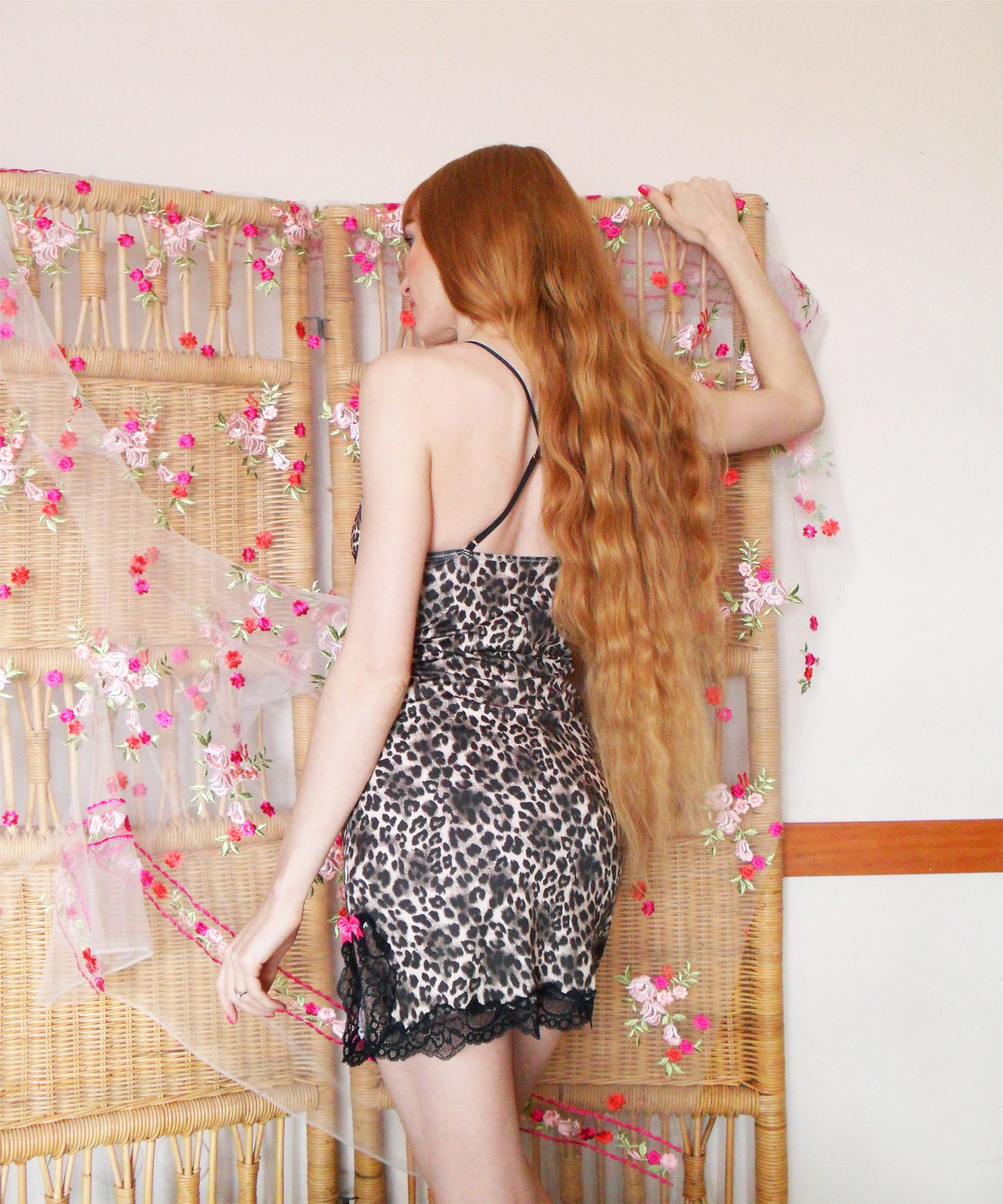 The Dolores range included two complementary prints – a leopard and a floral – which featured together on a robe. This nightdress uses the animal print only, but gives a nod to the rest of the collection through a fuchsia pink embroidered flower appliqué at the hemline, just next to a little side slit. The nightdress is made from a polyester-based stretch microfibre, with trims of black corded stretch lace and ribbon bows.
The fabric is really soft, and feels lovely and smooth against the skin. The lace, while not the softest, is comfortable too (i.e. it's not scratchy). I can comfortably wear this chemise dress all day, or to sleep in at night. The stretchiness means it skims over the body nicely, and also gives it a lot of flexibility on fit – for example, the cups neither wrinkle nor feel too small on me, but I'm positive they'd also fit well on busts a couple of sizes smaller or larger than mine. I'm wearing an XS / UK 8 and am usually a 30DD bra size for reference.
The narrow crossover straps help with the fit too, being fully adjustable. They have rose-gold coloured metal rings and sliders, and there's a matching rose gold 'Dorina' plaque sewn onto one cup – it's a bit of an odd choice of placement in my opinion, but a nice touch nonetheless!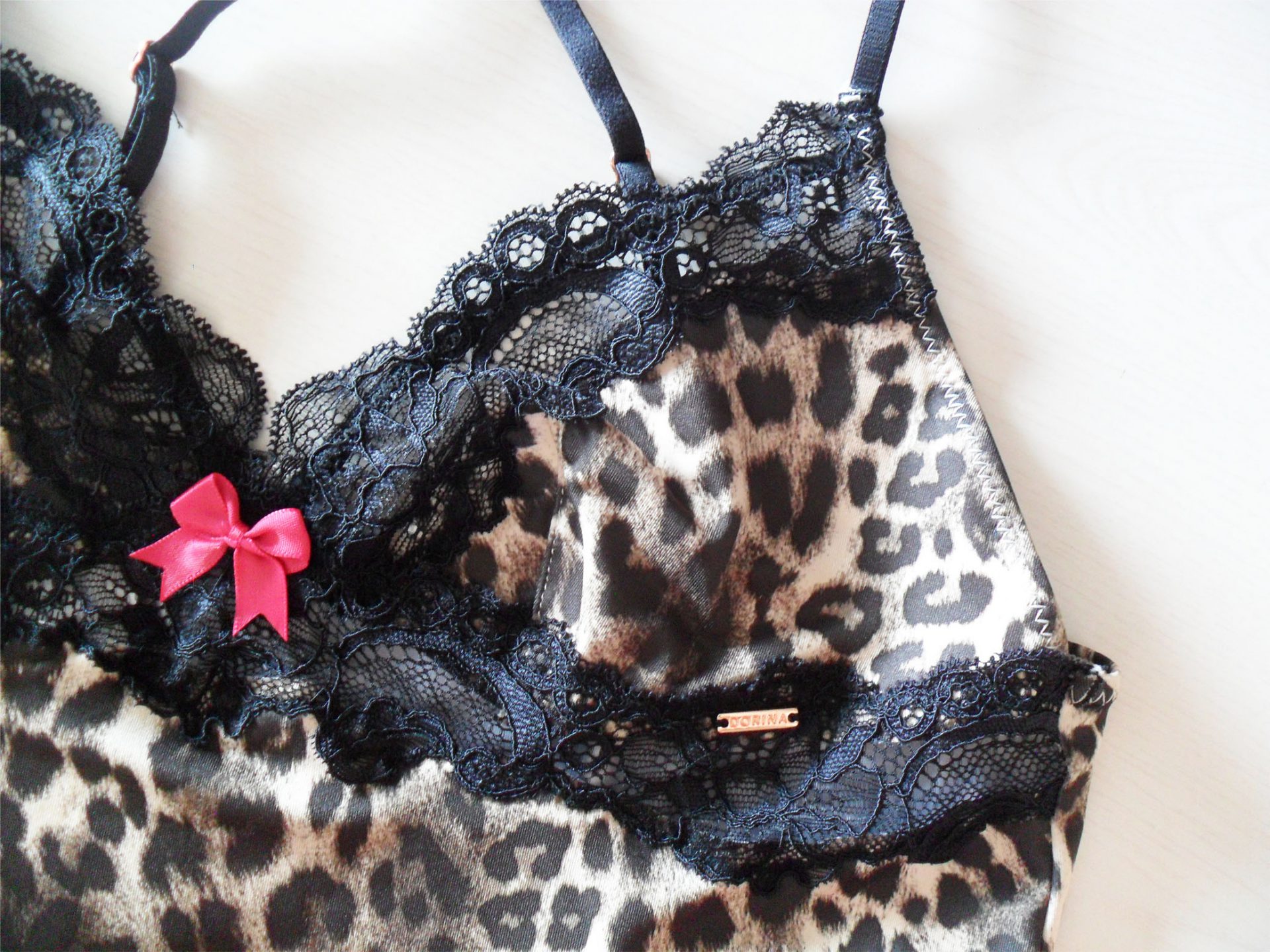 I forgot to note down the official RRP of the Dolores nightdress while it was still available, but I have found the sold-out item still listed at one retailer for 22.90€ full price (roughly £20 or $27) so it's most definitely in the budget-friendly category. And on the interior of the nightdress, that shows. The lace sections are sheer, which means that the leopard microfibre has been cut away behind them, and it's very roughly done with quick, choppy scissors cuts.
The floral appliqué has also been applied with speed. It's neither embroidered directly onto the garment, nor a separate motif that has been carefully stitched down around the edges (the latter being a time-consuming technique even for expert sewing machinists), and instead is simply sewn into place at six individual points.
Both of these 'issues' don't really make a difference to how the garment looks from the outside however, and neither do they significantly affect its durability – the microfiber edges may not look particularly neat but it's not a type of fabric that will fray, and the stitches holding the appliqué in position feel secure so I'm not worried that it will fall off during regular wear. That said, the chemise is machine-washable for easy care and I would be a little worried that, since the appliqué can be lifted up at the edges, it could easily snag on something while it's being tossed around. Personally, I've stuck to hand-washing.
It's also important to note that this quick construction will have played a key part in the brand being able to keep the price so low. Could they have finished the interior better? Sure. Would it have still retailed for about £20? Absolutely not.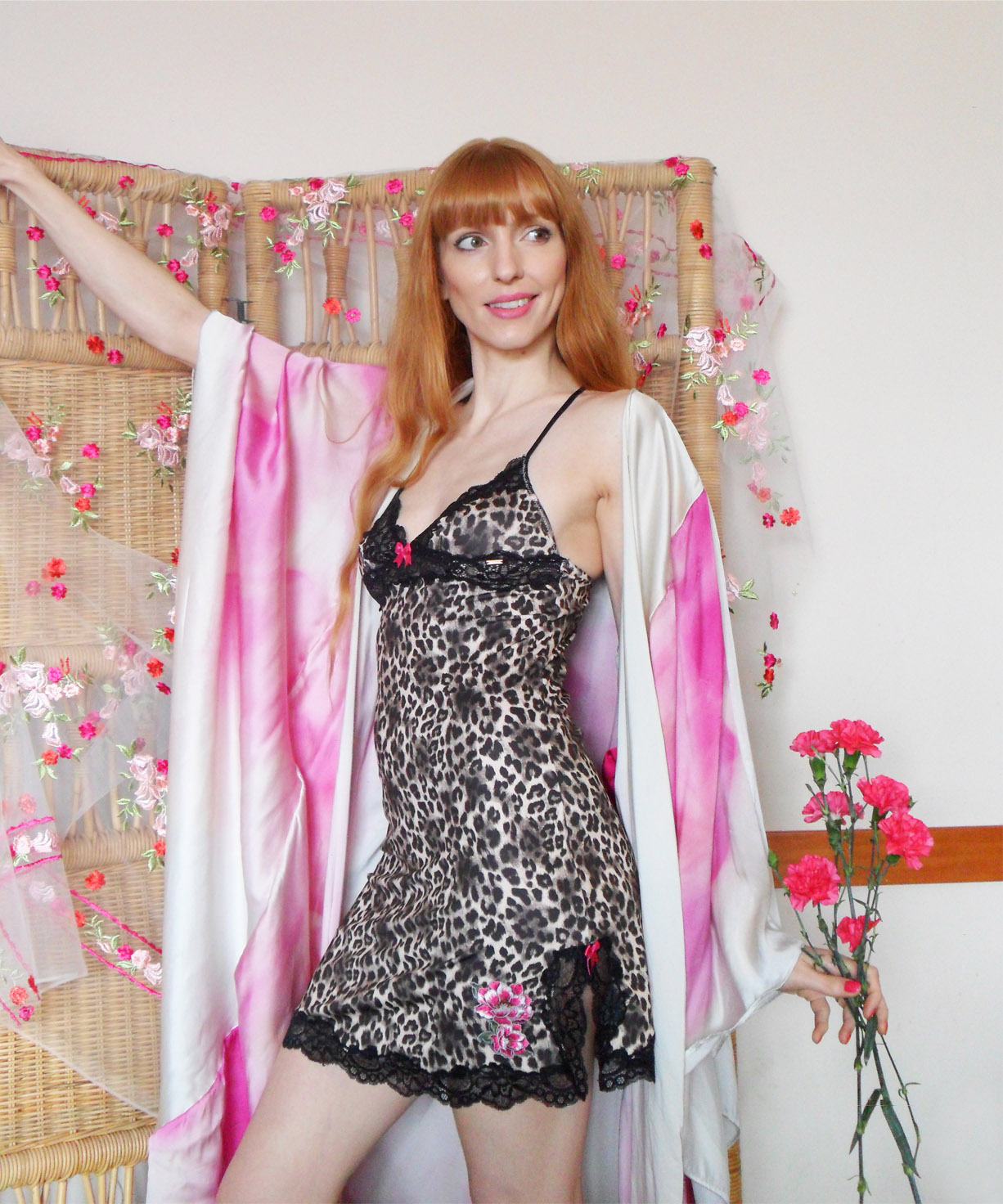 Overall, this is definitely not the same quality as the lingerie I typically buy, but it still makes me feel cute and comfortable. I can see myself wearing it around the house a lot this coming summer. I also want to point out that I've had the chance to examine a dozen or more Dorina items up close, and I feel pretty confident saying that their ECO line (which costs a tad more, but not much) is generally constructed to a higher standard. I picked this chemise out to talk about because it's my favourite piece aesthetically, but if you'd be interested in a comparison review of one of their sustainable lingerie items let me know!
I'm interested to know, is it important to you that your garments look good on the interior, or do you frankly only care about how they look on the body?