Disclaimer: These knickers were bought with my own money and Mina Confidants did not request a review. This blog post contains affiliate links.
I interviewed Nikki from Mina Confidants a while back, and have been wanting to buy something from her ever since. I'd been waiting for something that looked like it might match one of the bras I own (Nikki only makes knickers at the moment), but I fell in love with this Miss Hughs design enough to buy it regardless. Which is saying something, because I am obsessive about matching my lingerie!
I guess a big part of the appeal with Mina Confidants is the pricing. When I interviewed her, Nikki's prices started at £5 – her current knicker designs start at £7. If you're used to shopping in places like Primark or H&M that may sound completely normal to you, but trust me, this is extremely cheap for handmade lingerie. In fact, I'm not sure I've found a cheaper indie brand!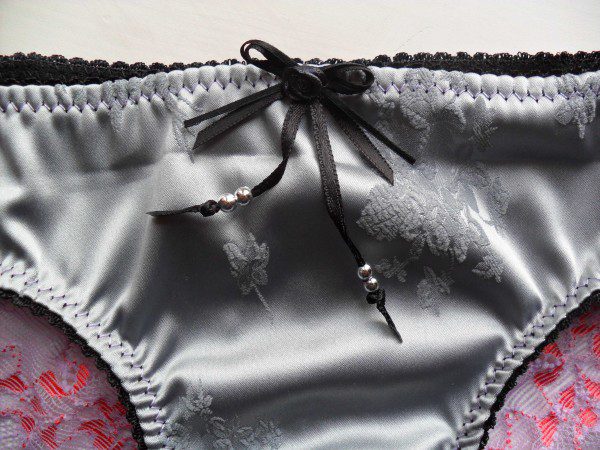 Appearance
So what made these knickers special enough to break my only-ever-matching-lingerie rule? I really loved the gorgeous, subtle silver jacquard front and the bold, contrasting pink lace back. But mostly, I loved how the whole thing was tied together with the ribbon bow detail – black to match the trims and silver-beaded to match the fabric. These certainly don't look like a budget pair of knickers!
Verdict: 8 / 10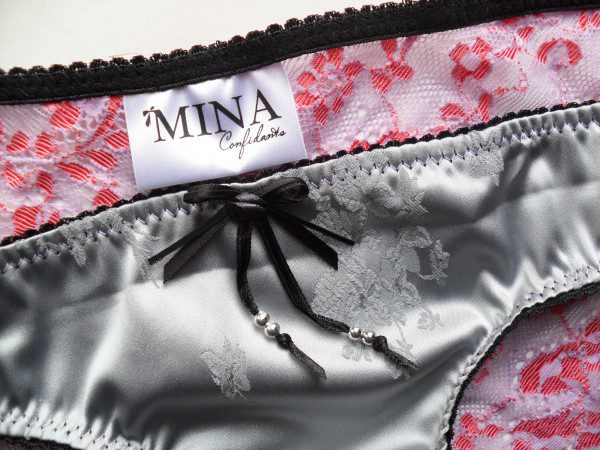 Construction
I'll admit I was a little hesitant to buy because if the knickers are handmade, using nice fabrics, and still so cheap… something has to give right? But as it turns out they are really well-made too!
There is a soft cotton gusset, neat seams and stitching, and even a branded Mina Confidants label – that last one being something I certainly wasn't expecting based on the price.
Verdict: 9 / 10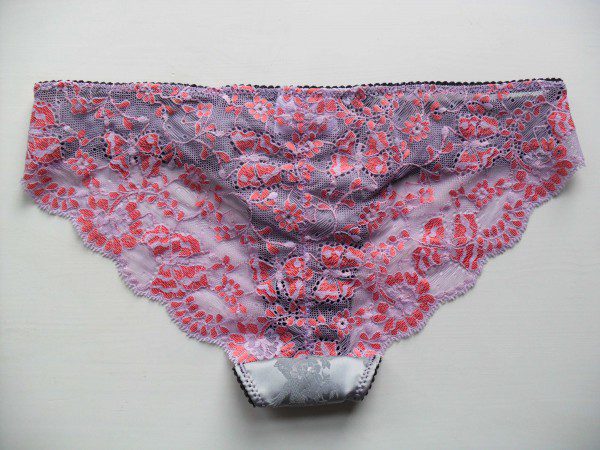 Fit
The Miss Hughs knickers were available in sizes S-L with S being a UK 8-10; I enquired about getting them made in an XS / UK 6-8 and Nikki was happy to do it at no extra charge. So if you don't see your size available in one of her designs it's definitely worth asking!
And the XS is an excellent fit on me – not too loose, not too tight. Just this week I've hiked through a forest trail and up a mountain in these and they were so comfortable I couldn't feel I was wearing them!
Verdict: 10 / 10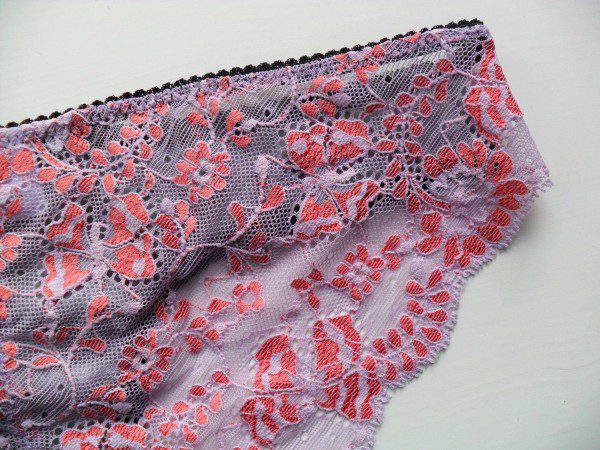 Durability
I've worn these somewhere between 6 and 10 times so far and they're still in perfect condition. I've been hand-washing them which is what Nikki recommends to do.
Verdict: 8 / 10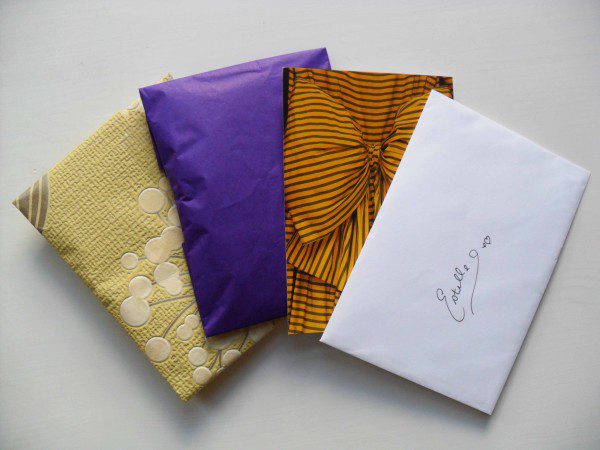 Value for Money
The Miss Hughs knickers were one of Mina Confidants' 'pricier' designs at £12.50, which is still very cheap as far as handmade lingerie goes.
Not only were the knickers well-made, but the packaging was gorgeous too – two layers of wrapping with a postcard and a personalised envelope, which definitely exceeded expectations for a low-cost purchase.
Verdict: 10 / 10
Would I recommend it?
Definitely. Honestly, I think Nikki is under-pricing herself and could charge more, but for the moment Mina Confidants would be my top recommendation for those on a tight budget who want to give handmade lingerie a go.
The Miss Hughs knickers are unfortunately now sold out, but you can check out all the other Mina Confidants designs here – I particularly like the Miss Roberts rose-print lace ones.
Have you bought from Mina Confidants? And what do you think of these Miss Hughs knickers and the pricing?