Disclaimer: I bought all of the items featured in this blog post myself. This blog post contains affiliate links.
If you're anything like me, your day-to-day lingerie wardrobe will be changing right around about now. Through the summer I can't stand to be wearing more than a 2-piece bra set or a simple bodysuit under my clothes, but now that the weather's cooling down a bit I'm rediscovering my basques, corsets, suspender belts – and along with them, hosiery!
I never really wear trousers so hosiery is more of a practical necessity than a fashion item for me in cold weather, though that's not to say I don't have fun with it. Today I bring you 3 reviews of really cool hosiery designs I've bought this year! (And if simplistic is more your thing, check back tomorrow for my next post).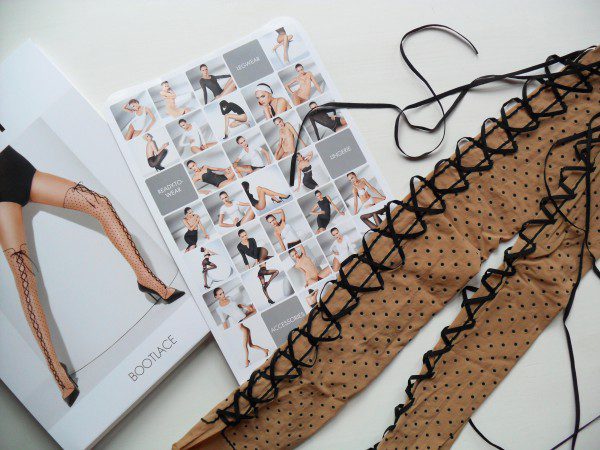 Wolford Bootlace Tights  (size Small)
Have you seen Wolford's Outlet store? It's amazing! I shared my favourite picks here and I highly recommend you check it out – there are some massive discounts, like these £80 tights that I picked up for just £15, though sadly this particular style is now sold out (some still available on eBay here
).
I actually wasn't all that impressed with my first Wolford purchase (review here) so it took this huge sale to lure me back in, and I'm glad I gave them another try! I mean, how awesome are these Bootlace tights? Those laces aren't just printed on – they're actual ribbon, woven in and out all the way up to the thigh where they're tied into a bow.
These tights are 76% nylon and I do find them very itchy. That's an issue I have with a lot of nylon-based hosiery, but the ribbon doesn't help because it makes the insides of the tights less smooth. I can't wear these for more than a couple of hours but they're still a very cool design and perfect for a short evening out or a nice dinner somewhere.
The colour ('sahara') is a good nude match for my skin tone. They come up small though – I bought a size up because it's what was left in the sale and am glad I did, because even so they're quite restrictive.
Verdict: 6/10 – I wish they were more comfortable, but definitely a luxury-quality product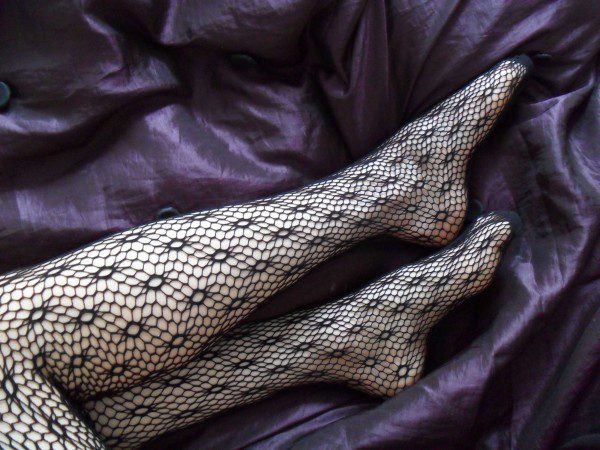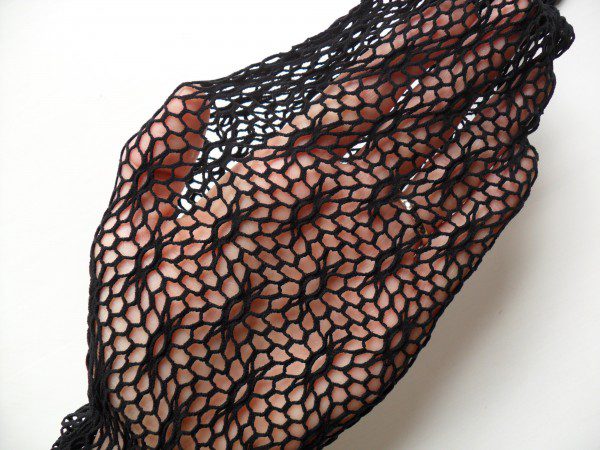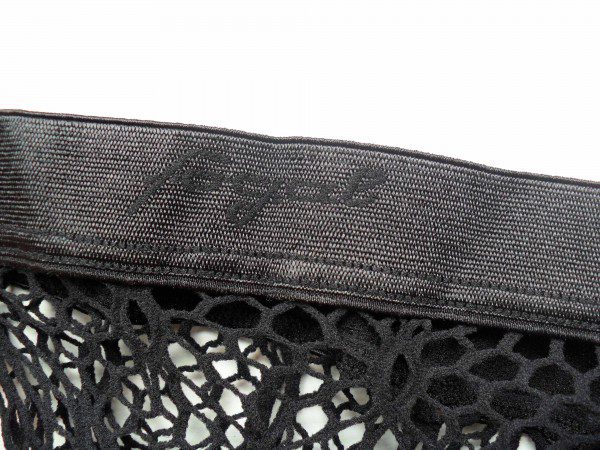 Fogal Peony Tights (size S/M)
I bought these through the flash-sales site Zalando (sign up here for £8 off your first order) which was the first time I'd heard of this brand. They are, like Wolford, a very high-end hosiery brand – I don't recall the RRP of these Peony tights, but other net ones are currently retailing for £25 to £60. On Zalando, I got these for £8.50!
I actually only bought these as a last-minute addition to a silk tights order I was placing (the silk ones never showed up, but I did get a refund) and oh, how happy I am that I got them! My new favourite hosiery.
I've never really been a fan of diamond-net tights, but this floral net is so unique and pretty that I want to wear these all the time. They're fun without being too outrageous to wear at work.
Also, the quality is outstanding. The net is really thick and unlikely to snag and tear – my one-year-old is obsessed with 'pinging' these whenever I wear them, and they've held up just fine.
Verdict: 10/10 – I love these!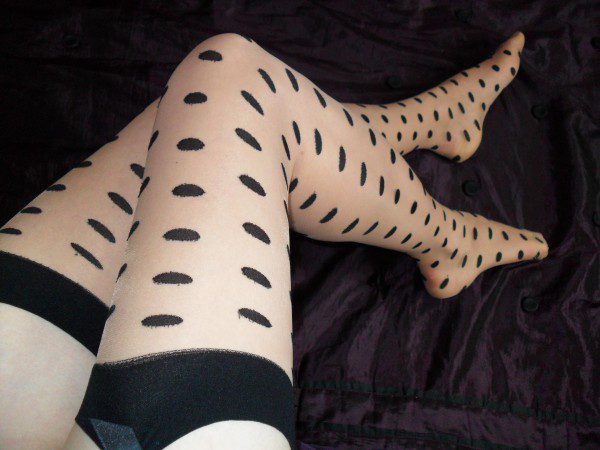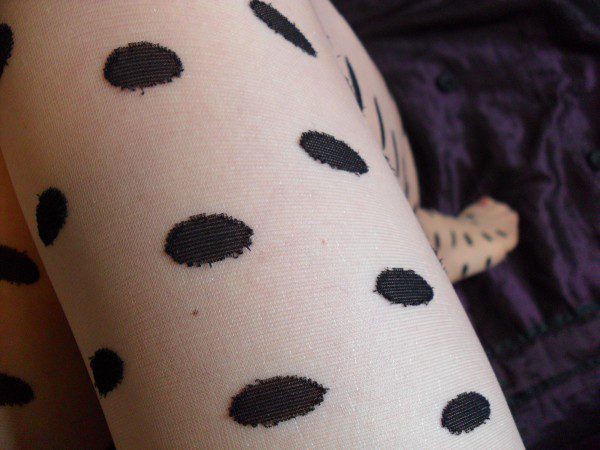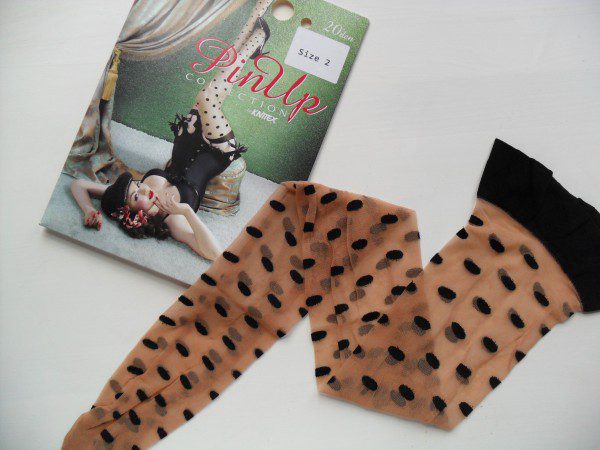 Knittex PinUp Lulu Stockings (size 2)
I've been after these stockings since the moment I saw them. Unlike the other two items in this post, Knittex is a budget brand. These Lulu stockings sell for about £4 direct from Knittex, though I paid double that on eBay
– Knittex is in Poland and shipping is about £11.50 to the UK.
The fabric is lovely and soft, and very stretchy for a perfect fit. The dots are quite rough around the edges close up, and though they've shot the product photo on a very pale model in reality the base colour (which they call 'natural') is quite orange which always seems to be the case with cheap hosiery.
Still, for £4 stockings, they're great.
Verdict: 7/10 – great quality for the price, though not suited to very pale skin
What do you think of these hosiery designs and brands? Do you tend to buy budget or luxury tights and stockings?