Disclaimer: These items were gifted to me by Cervin for the purpose of this review. All opinions are, as always, 100% honest.
Cervin got in touch over summer to ask if I'd like to review a couple of items, and I jumped at the chance because I've been really impressed with both of my Cervin purchases to date (reviews here and here).
I was sent their Boetie suspender belt and Seduction Couture stockings. The stockings were actually a mistake as they weren't what I'd chosen, but it was quickly rectified so there is a (rather exciting) follow up review to come too!
The suspender belt comes in a gorgeous, sturdy, shallow box that's perfect for storing it in!
Appearance
The Cervin Boetie feels like my first 'proper' suspender belt. I own tons of the things, including 6-strap and deeper cut styles, but every one that I've bought to date has been more about style than substance. This one on the other hand looks like every aspect, from the choice of fabric to discreet boning channels, has been designed specifically function in mind.
Which is not to say that it's not attractive, but it's a simple design – a clever move from a brand that doesn't sell coordinating lingerie, because it's super easy to mix-and-match with everything from basics to fancy stuff.
The Seduction Couture stockings have a subtle but fun 'pyramid' design at the heel, and a deep welt and shadow welt at the top – they look high quality.
I never discussed colours with Cervin and was sent these in Gazelle, a dark beige. They're a little too dark for me and I'd encourage anyone pale to try the light pink Blush instead. They're also available in Marron Foncé for darker skin, as well as some fun colours and classic black.
Verdict: 8 / 10 for the suspender belt, 7 / 10 for the stockings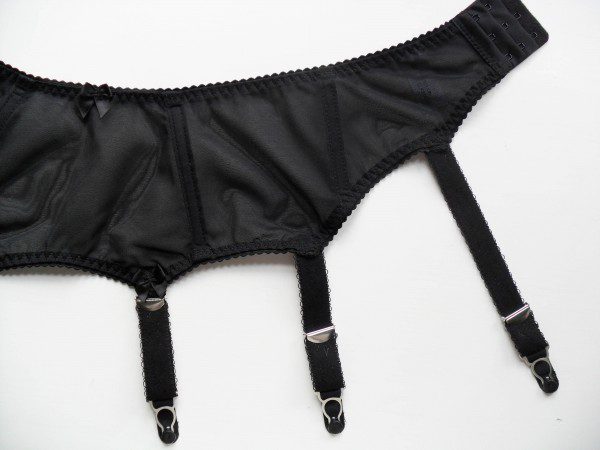 Construction
As I mentioned above, the Cervin Boetie suspender belt is designed for function and this is a suspender belt that's going to do its job of holding your stockings firmly in place! Which, really, is the most important thing – no matter how pretty a suspender belt may be, if it leaves my stockings around my knees by lunchtime, I won't wear it.
The suspender belt is made from a strong, stretchy nylon mesh – I expect this has some tummy-flattening capabilities if that's important to you. It has 6 suspender straps in a wide, decorative elastic, with the type of snap-shut metal adjusters that absolutely will not move once you've got them to the right length.
There are plastic boning channels at the front and back to ensure that this wide suspender belt doesn't roll down, and it's finished off with three little ribbon bows that add a touch of prettiness but still leave it smooth enough to be discreet under clothing.
The Seduction Couture stockings are my first 'real' seamed ones – that is to say the seam is sewn, not just printed on, and it has a bit of a 3D effect up the back of the leg. They're reinforced at the heel, toe and, unusually, the underside of the foot. I already thought that my Nymphe and Capri stockings from Cervin felt lovely and smooth, but these are much more so!
Verdict: 10 / 10 for the suspender belt, 10 / 10 for the stockings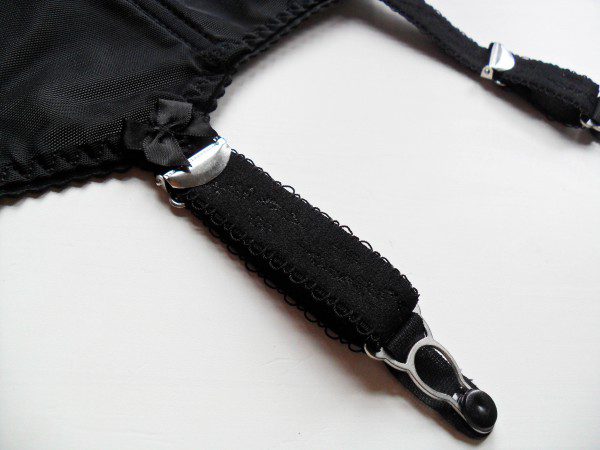 Fit
I wear a UK 6-8 and have 34.5″ hips. I went for a Small suspender belt, equivalent to a UK 8 and 33-35″ hips. There are 2 reviews on Cervin's website that both say it fits a little large, but I actually found the fit to be spot-on. It has a bra-style hook-and-eye fastening at the back and on the tightest setting it's secure but comfortable, and on the loosest setting it would fit an inch larger.
For the stockings, I asked for a size 1. Both of my previous Cervin stockings were sizes 2s – with the stretch Nymphe stockings that was fine, but the non-stretch Capri ones wrinkle a lot. According to Cervin's size chart I'm at the lower end of a size 2 (UK size 4 shoes, 5'3 height) and I would recommend that anyone else on the cusp of two sizes buys the smaller one in their non-stretch styles. The size 1 here was the perfect fit for me.
Verdict: 9 / 10 for the suspender belt, 8 / 10 for the stockings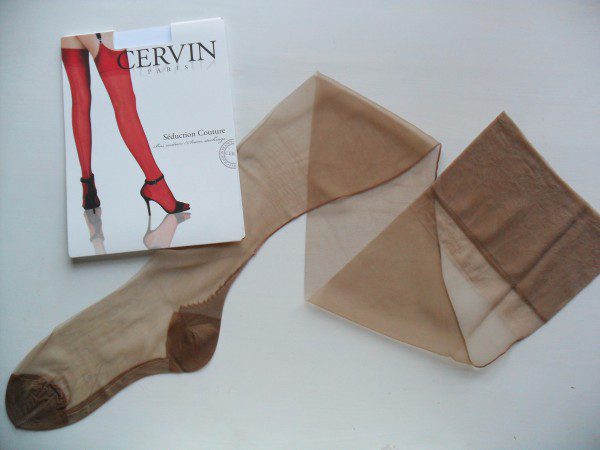 Durability
The Boetie suspender belt and stockings are both hand-wash only, and are easy to wash and quick to dry.
The suspender belt is excellent quality and I'm expecting it to last a long, long time. The stockings, whilst delicate like all sheer hosiery is, do feel more durable than stretch hosiery and are so far in perfect condition – not even one tiny snag!
Verdict: 10 / 10 for the suspender belt, 9 / 10 for the stockings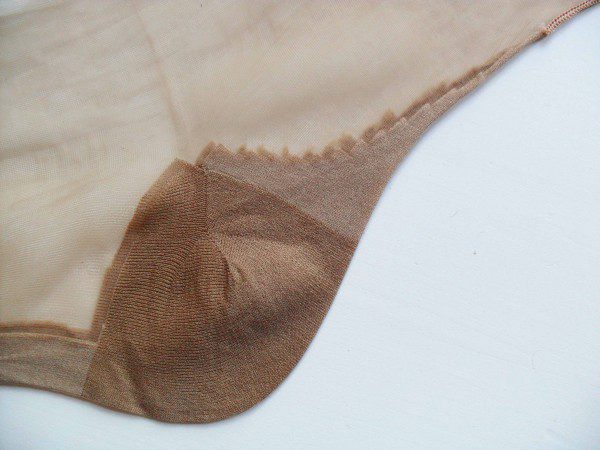 Value for Money
The Boetie suspender belt is 54.90€ (~£40 or $62) and the Seduction Couture stockings are 15.25€ (~£11 or $17). That might seem a little pricey for such a simple-looking suspender belt, but the quality really is phenomenal and it actually works to keep your stockings in place, something many cheaper suspender belts don't. Plus it's versatile enough to be worn with all different lingerie sets!
As for the stockings, £11 really isn't a high price – it's on par with a lot of high-street and less luxurious brands, but the quality is much higher. I'd absolutely buy these stockings again myself.
Verdict: 9 / 10 for the suspender belt, 10 / 10 for the stockings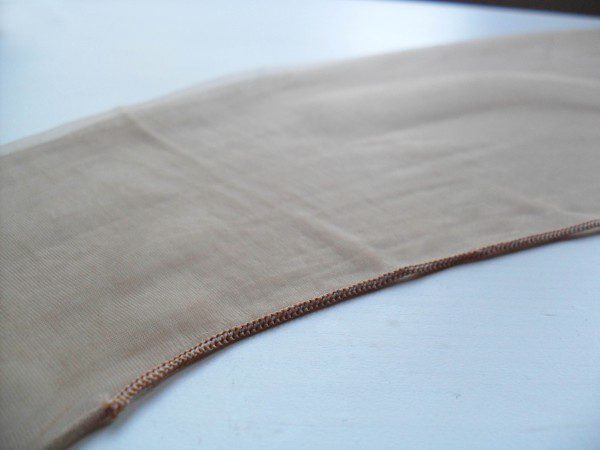 Would I recommend it?
Yes, both pieces! I feel like this suspender belt (also available in white) should be a staple piece of your lingerie wardrobe if you wear stockings, and the stockings themselves look and feel like a very luxurious product. There's no way I can go back to Ann Summers or Leg Avenue hosiery after trying these.
What do you think of Cervin's Boetie suspender belt design and the Seduction Couture stockings? Have you bought anything from Cervin before?