Disclosure: I received these stockings free of charge to review.
When I first tried Cervin stockings – one of their very cheapest styles – they introduced me to a level of quality I'd never seen before in hosiery. Then, again thanks to Cervin, I got to try my first authentically-seamed stockings which I loved even more. And then, well, then the brand offered to send me my first ever fully-fashioned stockings in pure silk! Does the luxury never end?
Speaking of luxury, the Charleston stockings come in their own box! No hosiery I've ever bought before has come boxed, not even the really expensive stuff from Wolford and Fogal. So that is just one more thing that makes these feel like a truly high-end product.
(Edit: I lie! I forgot that these stockings came boxed too. But a flimsy box, whereas this Cervin one is super sturdy).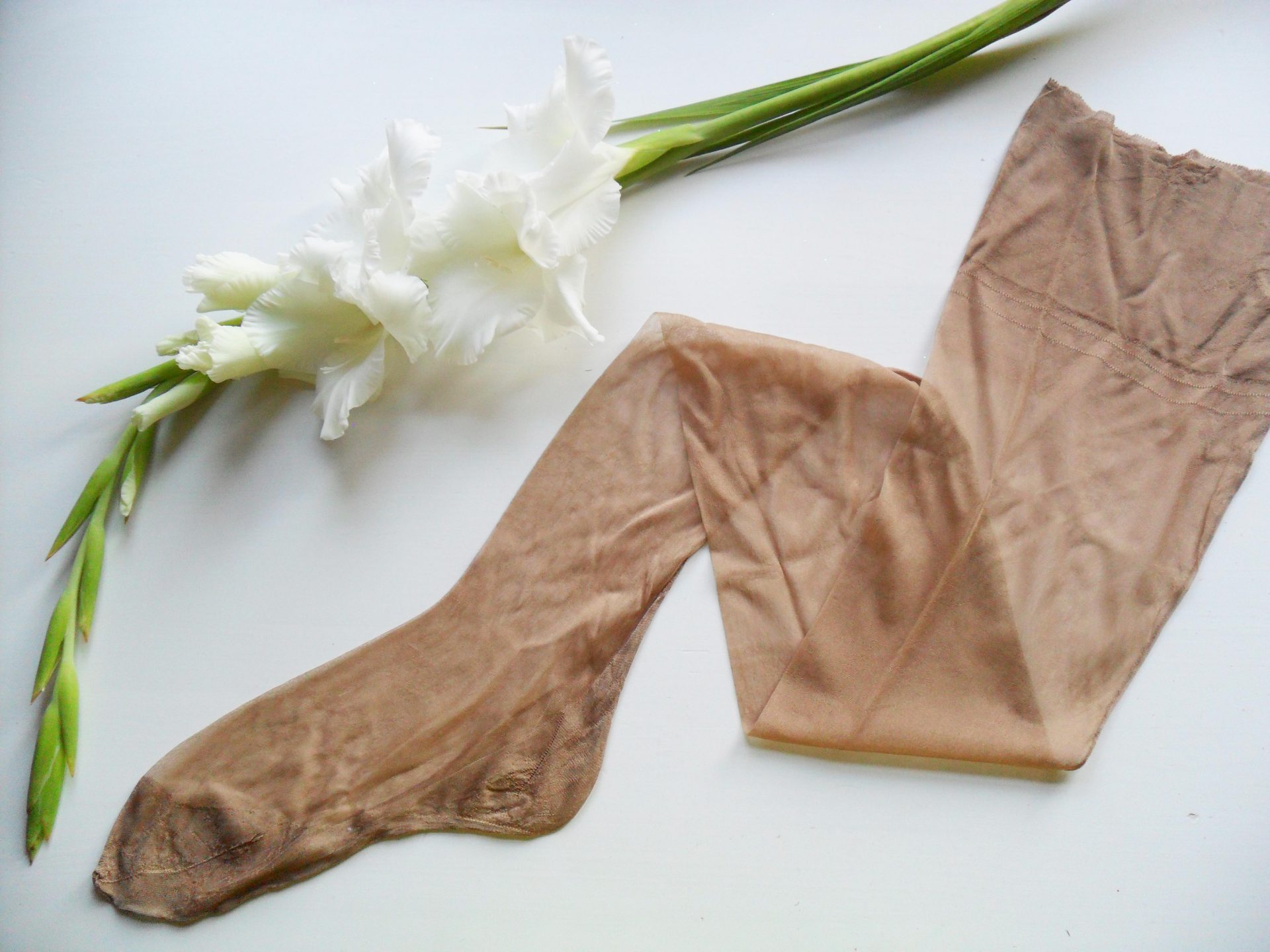 Appearance
Part of the allure of fully-fashioned stockings is that they're something of a rarity – not many manufacturers still make these. They are made flat and then sewn together up the back so, like the Cervin Seduction stockings I tried previously, they have an actual seam rather than just a printed line.
They also have a distinctive keyhole at the top of the leg, due to the way they're made. So what was originally a manufacturing necessity has become a desirable aesthetic feature, and I have to admit I do love the way it looks!
The photo I was sent of these stockings when choosing them was black so I was kind of expecting them to be that colour. I was actually sent Gazelle, which is unfortunately just not a great match for my skin. It would be a good nude for someone with light, olive-brown skin.
Verdict: 6 / 10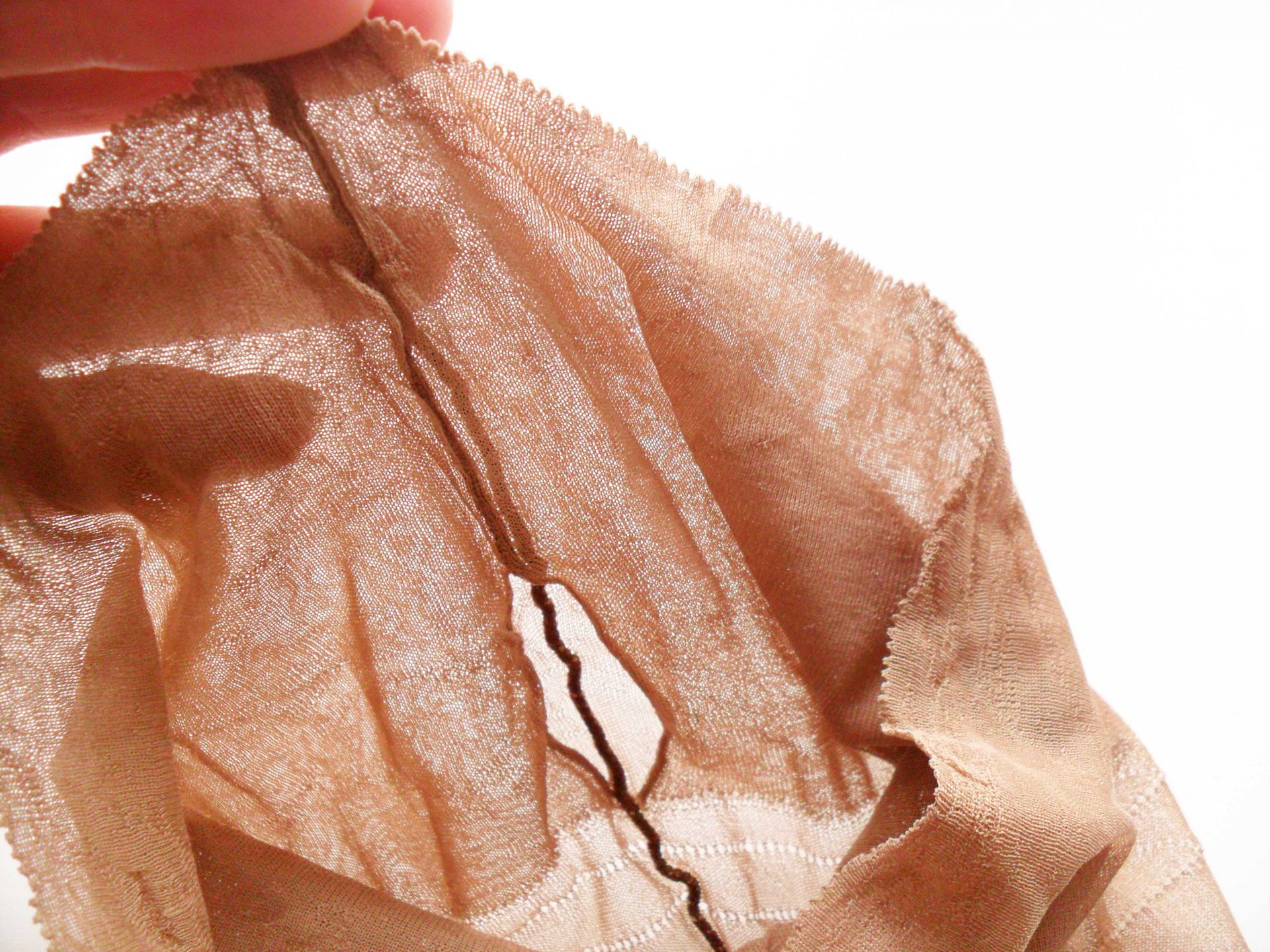 Construction
The Charleston stockings have a reinfornced toe, heel and sole. The band at the top is nice and wide, and the 100% silk weave itself has a slight texture that looks almost like a very subtle pattern.
Unlike the raised seam on my Seduction stockings, the seam on these Charleston ones is hidden on the inside – it's a more premium (and subtle) finish that adds to the sense of luxury.
Verdict: 10 / 10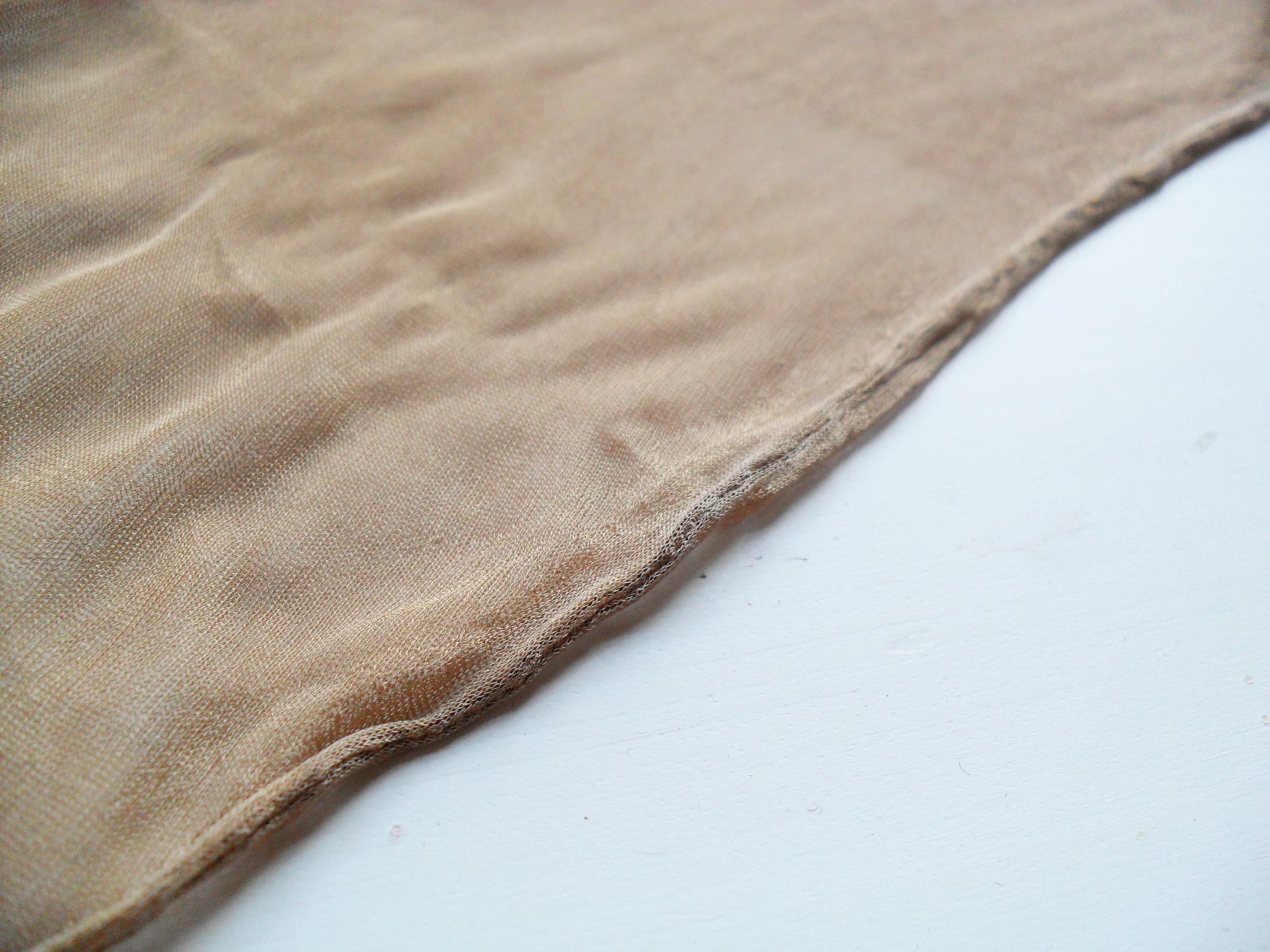 Fit
So they look divine and all that, but what are silk stockings actually like to wear? Like nothing else you've ever tried!
Nylon naturally has some stretch, so even 'non-stretch' nylon stockings are a little bit elastic. Silk though does not, so the fabric is much more rigid and the stockings really need to be the right size and shape for your leg to get a perfect fit.
I'm pretty sure I asked for these in a Cervin size 1 but received these in a size 2. And though I've found a size 1 to be my ideal fit in non-stretch Cervin nylons to avoid wrinkling, because the silk fabric has less give I'm really glad I got the size 2 because, although they did start to wrinkle as they stretched out through the day, I probably would have torn anything smaller putting it on!
Verdict: 6 / 10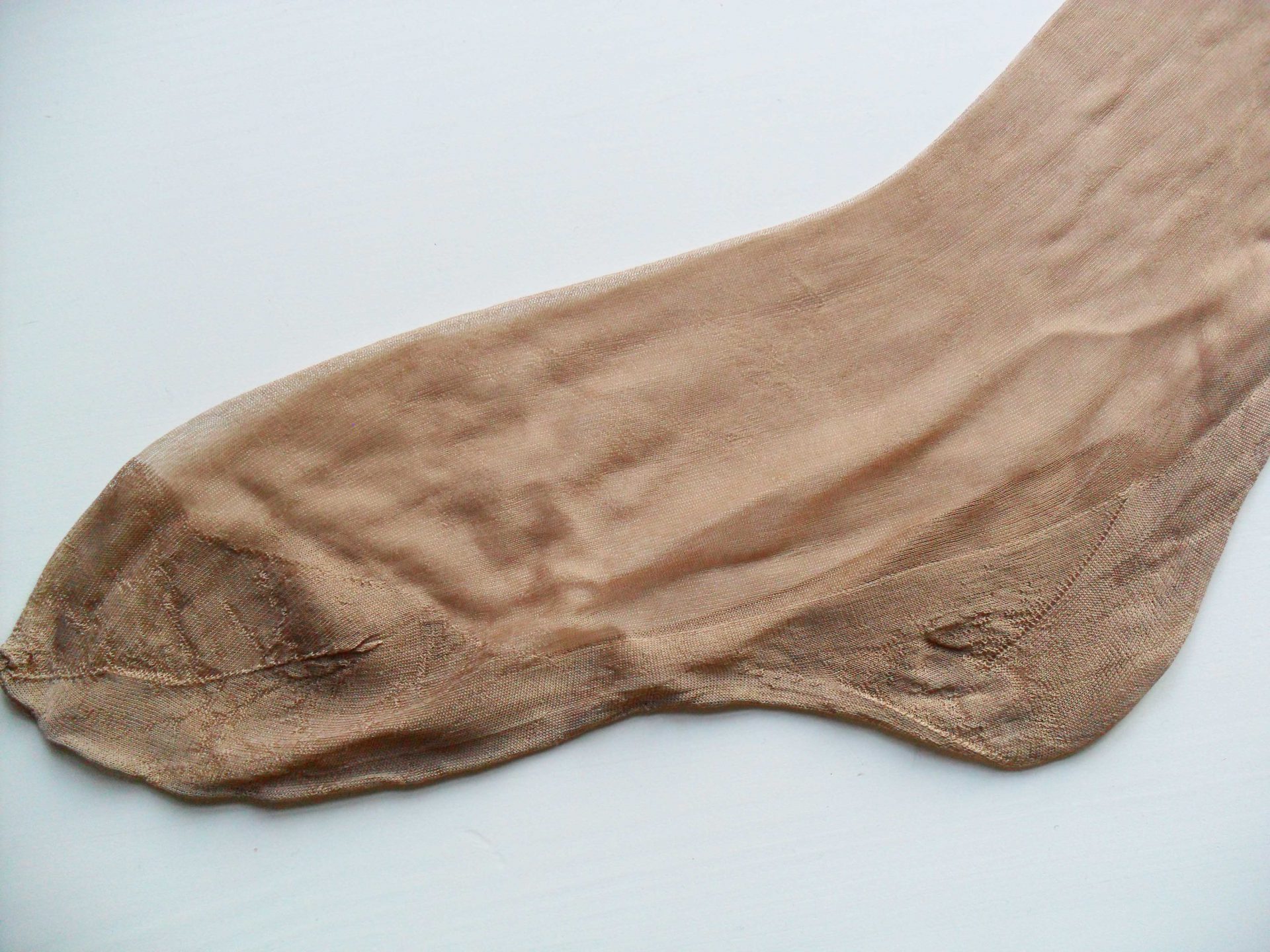 Durability
Now, speaking of tears (both pronounciations of the word)… I wore these the first time for a light stroll to my local coffee shop and when I got home, I crouched down to unzip my son's coat and whoosh! A ladder 50cm long up one leg!
The totally stretch-free silk fabric might feel more sturdy than flimsy nylon, but it just couldn't handle the tension of being stretched over my bent knee, and these incredible but incredibly-fragile stockings were no more 🙁
Verdict: 3 / 10
Value for Money
When Cervin offered to send me these stockings, they emailed me a picture only and I didn't check their website. Once I'd received them I did though and almost spat my coffee out – €99 for a pair of stockings! That's about £71.50 / $109, or 5-6 times what I'd usually pay.
They are without doubt the most luxurious stockings I've ever owned, from the construction down to the packaging, but I won't lie – when I saw that ladder I was glad I hadn't paid €99 for them myself.
I don't doubt the silk fabric and the expert construction (which requires specialist machinery) justifies the price tag, but if you judge value for money over how much wear you get out of something, these strictly special occasion-only stockings may not be for you.
Verdict: 6 / 10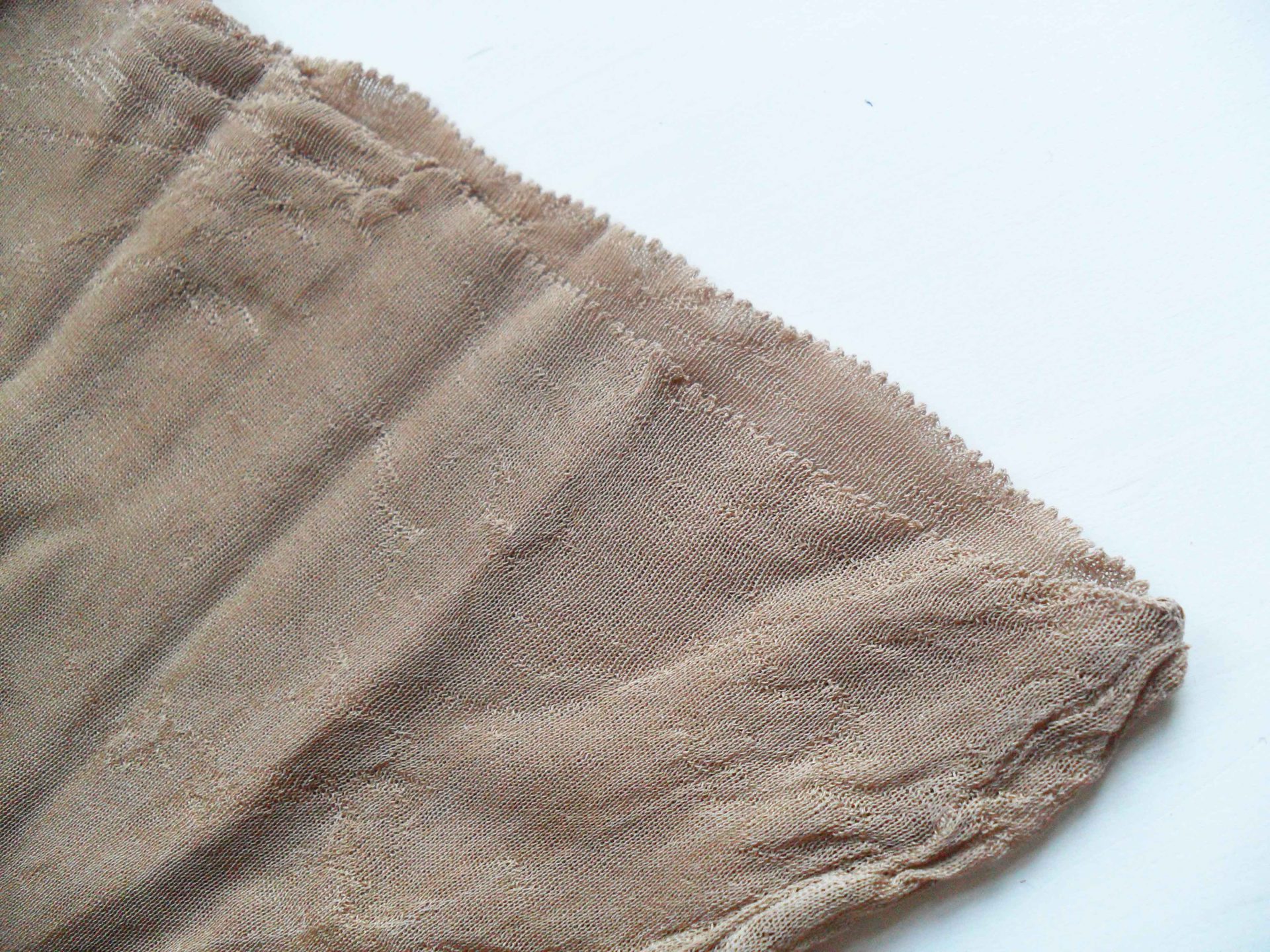 Would I recommend it?
That depends entirely on what you want Cervin's Charleston stockings for. Recommend them as an alternative to nylon for everyday wear? No.
But getting to try these did teach me one thing – fully-fashioned silk stockings are more than a garment, they're an experience! If you're looking for a truly indulgent gift, or want to splash out for say your wedding night or a boudoir photo shoot, then I say yes! Just don't wear them when you'll be doing anything more strenuous than lounging around looking fabulous.
Hosiery this exquisite is something that every stockings-lover should try at least once, and I'll definitely be buying some fully-fashioned nylons in the not too distant future.
What do you think of Cervin's Charleston stockings? Have you ever worn silk or fully-fashioned stockings before? I'd love to know what you thought of them if so!