Disclosure: I bought this set with my own money and Ann Summers did not request a review. This blog post contains affiliate links.
Ann Summers is a brand that I used to buy from regularly in my early twenties, but gradually moved away from as my tastes changed and I discovered higher-end brands. For a while, my thinking was "once you're used to wearing Agent Provocateur, how can a high-street purchase ever compare?".
And then I bought this set on a whim and fell back in love with Ann Summers. My review is below but at the time of writing the Ann Summers sale is ending in a little over 5 hours, so I just want to say this – go buy this set now! It's £12, and it'll be £12 very well spent.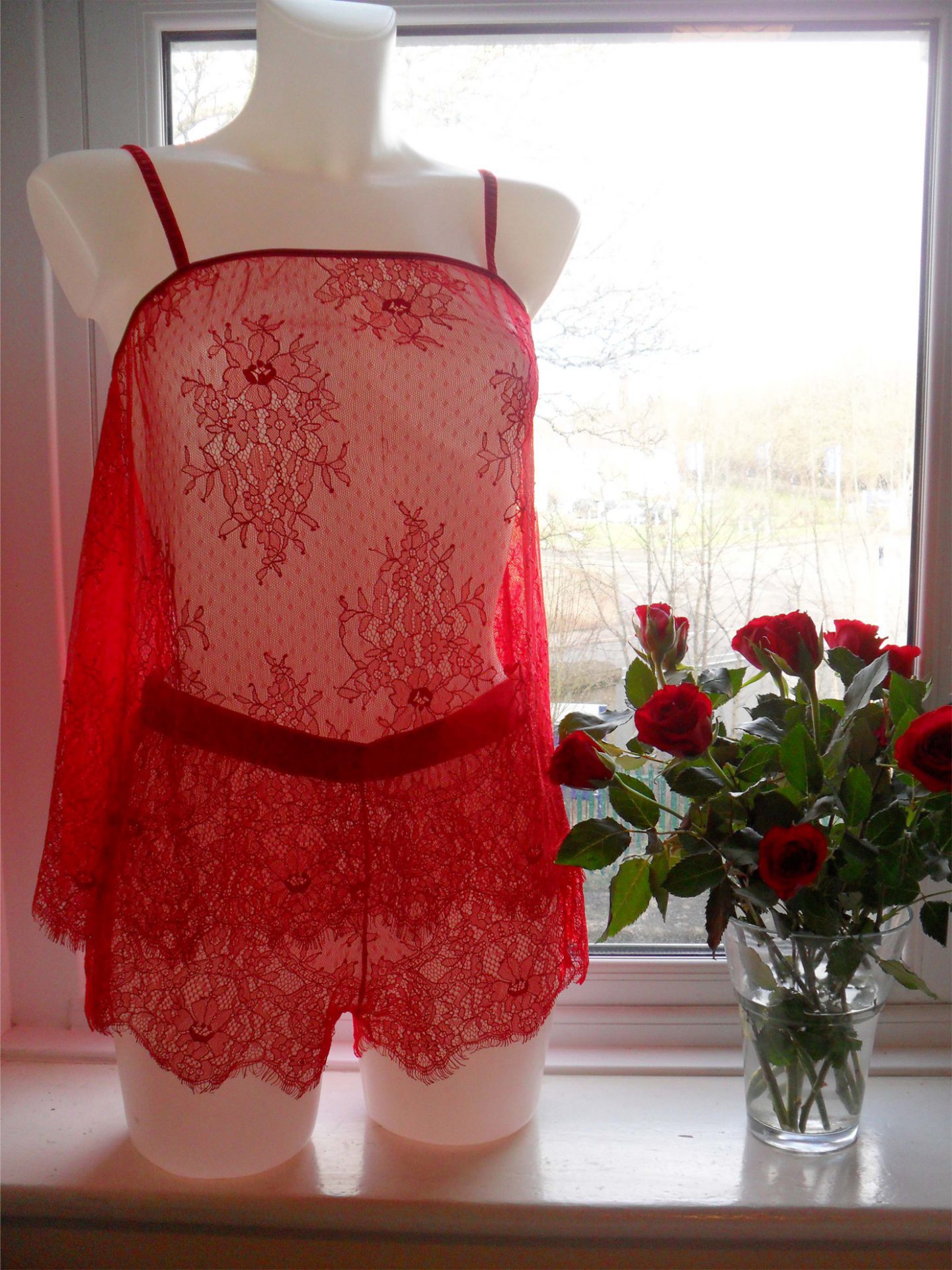 Appearance
The Clarissa camisole and shorts set, which is also available in black, is made from a really beautiful nylon lace that has a scalloped, eyelash edging. This is 90% of the reason I love this set – this lace just looks so much more expensive than it actually is. You could have swapped the Ann Summers label for a designer one and fooled me.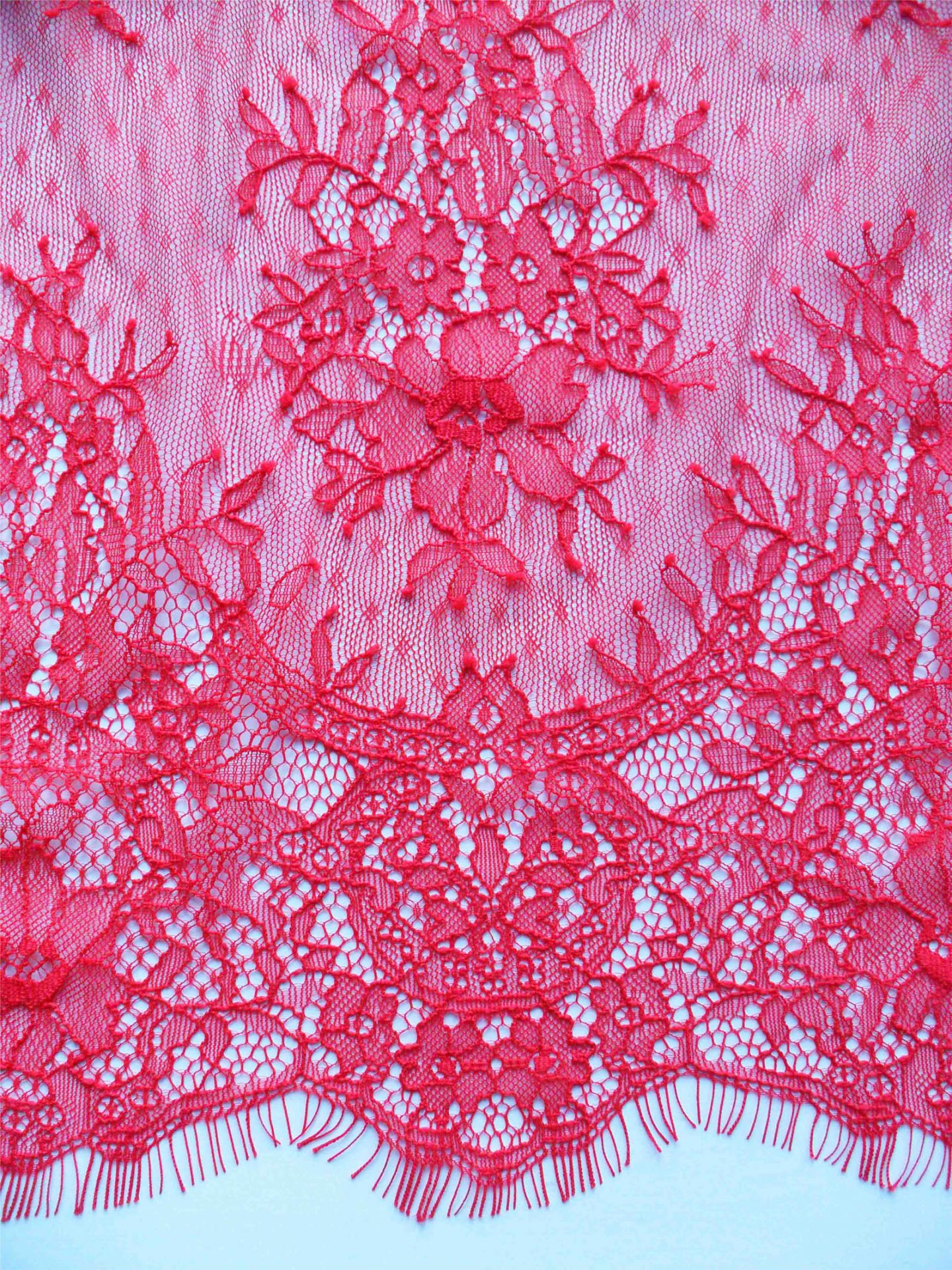 There are other lovely little touches than I enjoy too though. The shorts for example come with little slits and satin-covered buttons at the sides (a nice little surprise as they weren't visible in the product photo) and the cami is finished with ruched satin straps and a keyhole opening at the back.
If I had to pick one thing about the Clarissa set that I don't like, it'd be the cut at the neckline – the straight-across shape doesn't seem to gel with the otherwise very luxe, delicate look. But this is a very cheap set and it was probably the simplest thing to cut and sew, so I'm not complaining.
Verdict: 9 / 10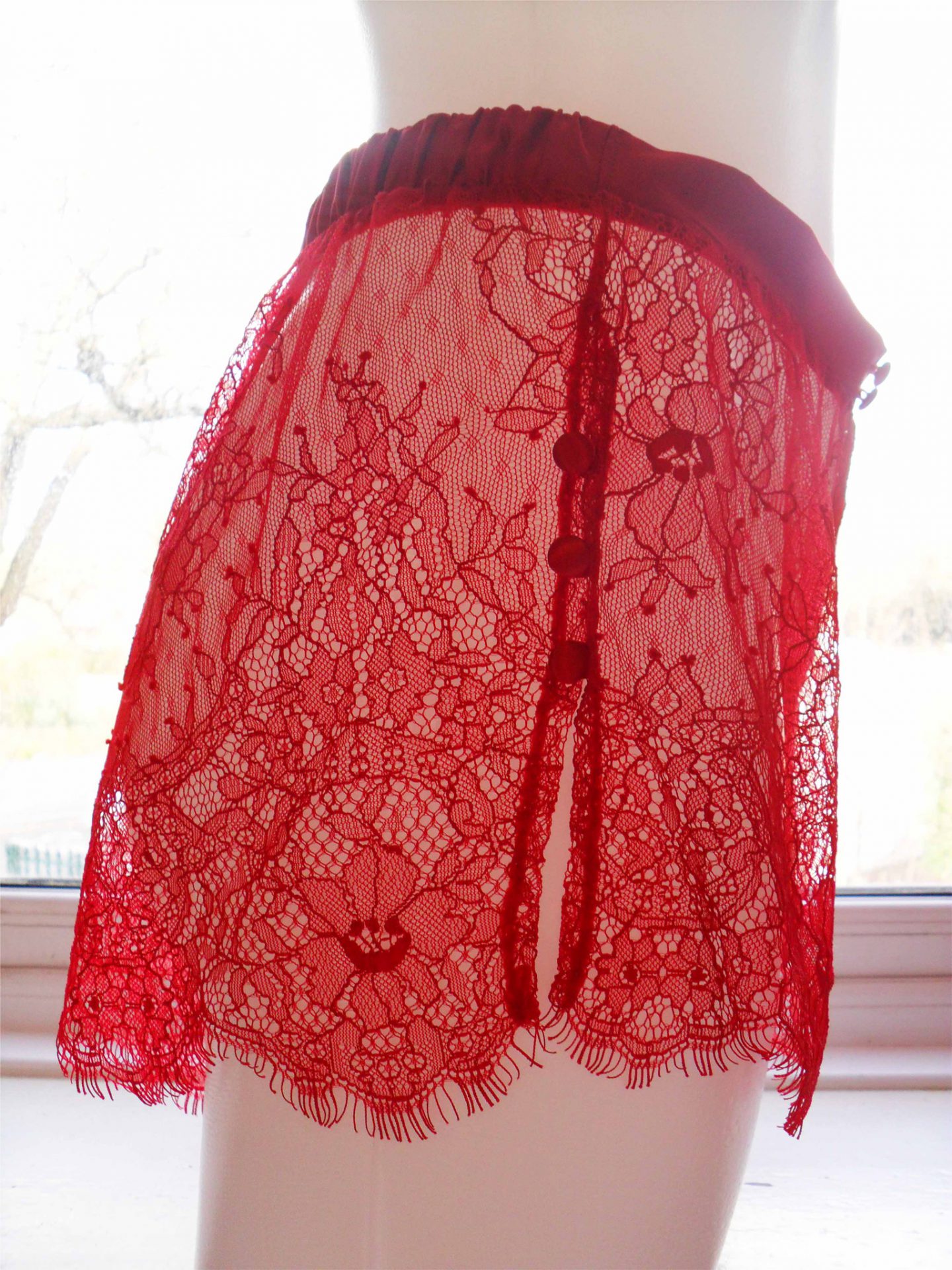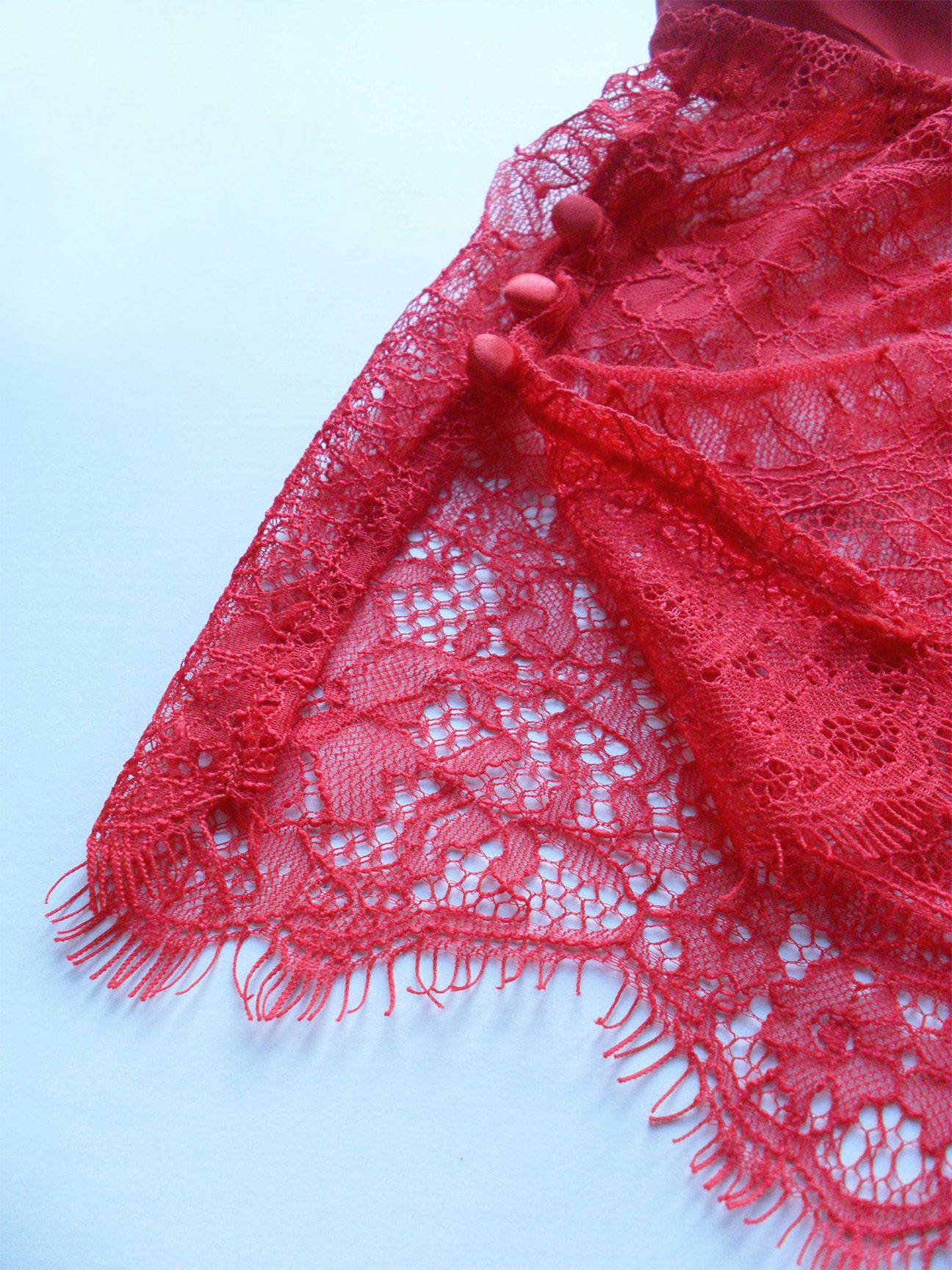 Construction
I've mentioned that the lace looks gorgeous, but it also feels very soft. The satin used on the waistband of the shorts is lovely too, soft and silky-looking. Even the strap hardware is gold-tone and metal – basically what I'm saying is that despite the price tag, nothing on this nightwear set looks cheap.
The buttons at the sides of the shorts are functional, so you could open the slits up further if you wanted to. However, there's no gusset which makes the shorts less comfortable and practical to wear to long periods, such as to sleep in.
Verdict: 7 / 10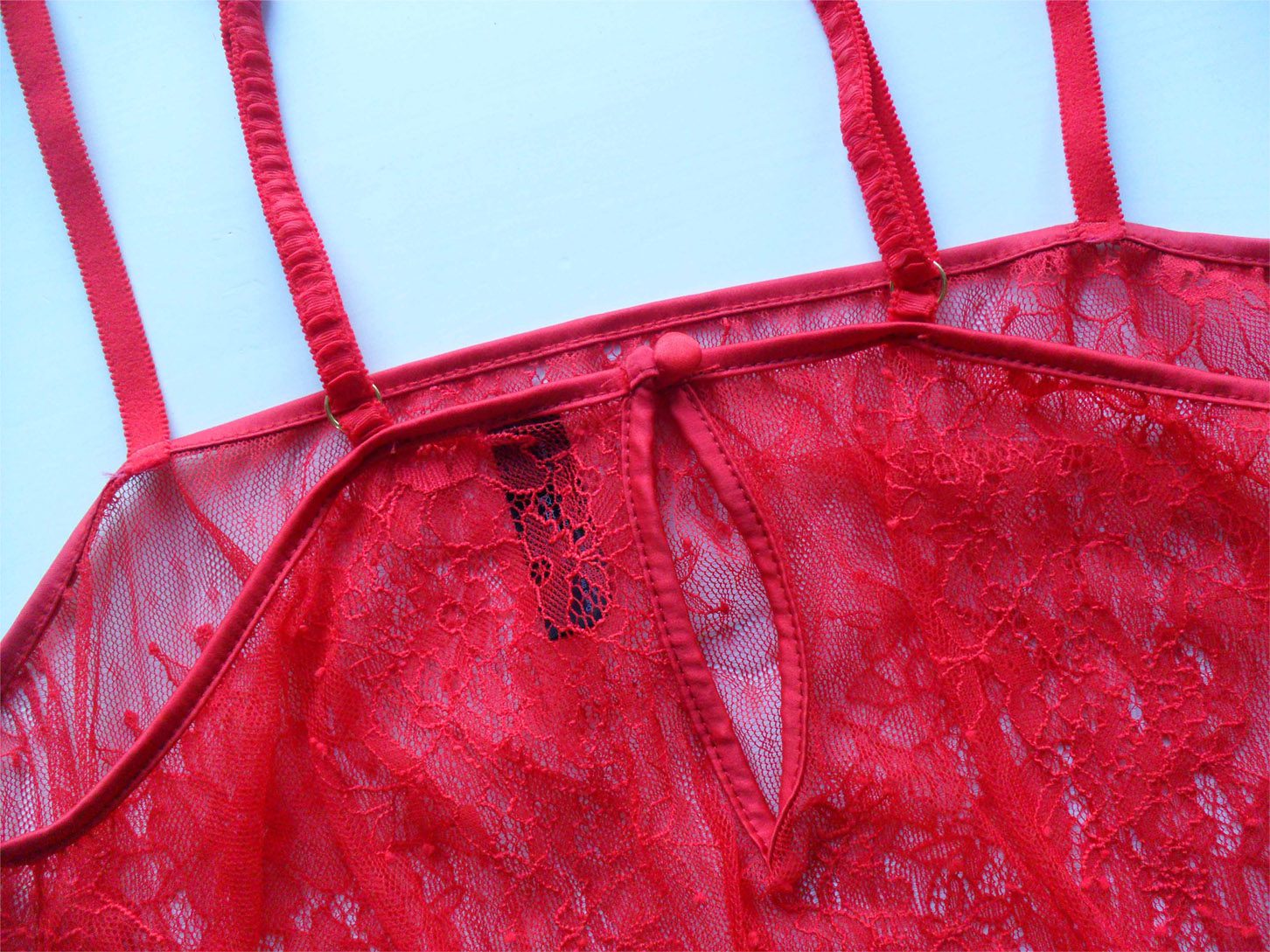 Fit
The Clarissa camisole set comes in sizes Small to Large; I went with the Small which is equivalent to a UK 8-10 according to Ann Summers' size chart.
The shorts are a more or less perfect fit for my 26″ waist and 34″ hips, however they won't stretch much further so if you're a UK 10 I think a Medium would be a better fit. The flared shape of the camisole on the other hand gives it plenty of room at the bust, so even if you're quite busty it should fit just fine. Obviously, this loose cami has zero bust support.
Verdict: 8 / 10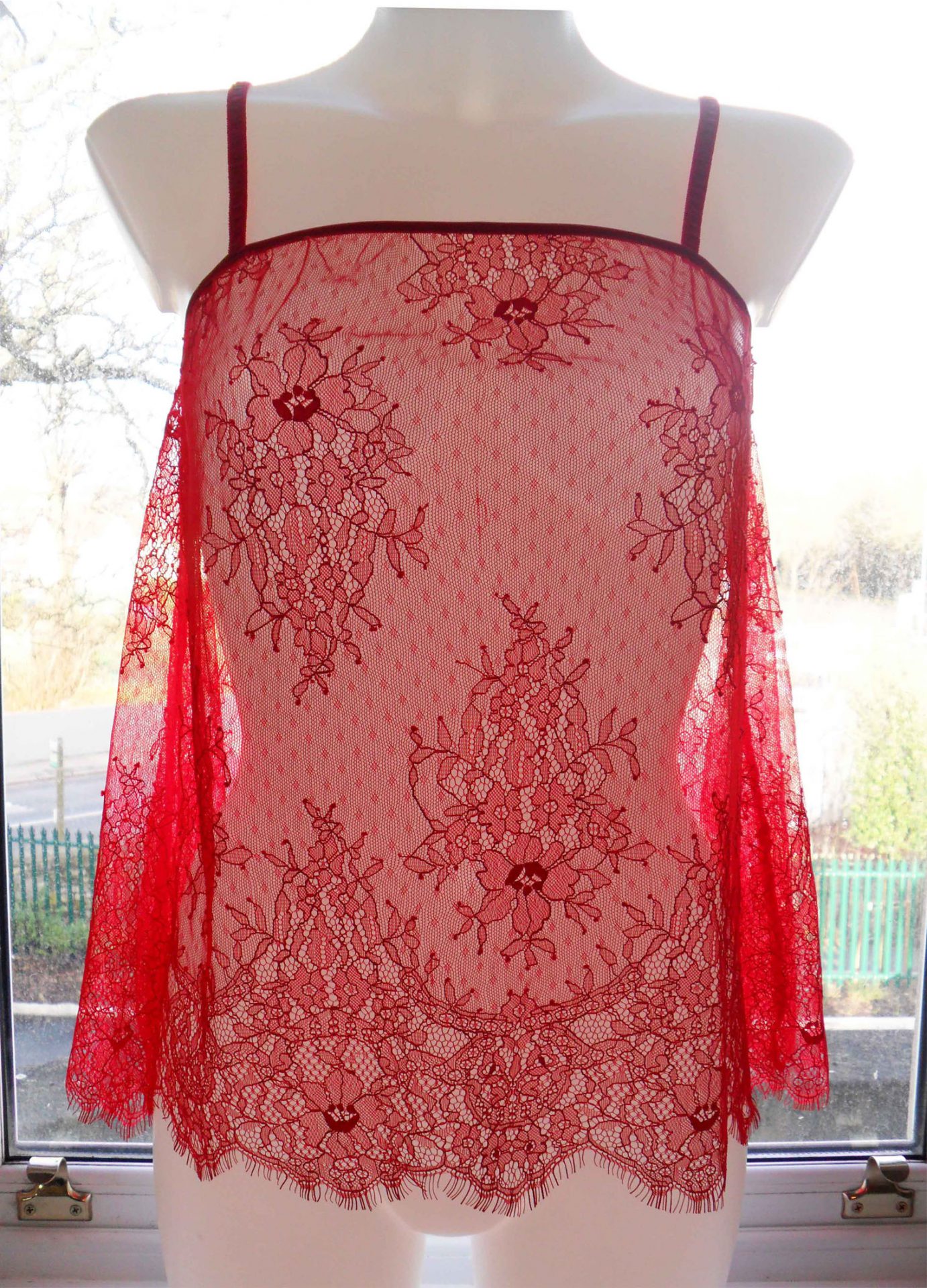 Durability
The Clarissa set is hand-wash only due to the delicate lace, and has held up perfectly to wearing and washing thus far. Sometimes, cheaper laces can bobble rather quickly, but not this one – it really does seem like a quality lace all-round.
Verdict: 8 / 10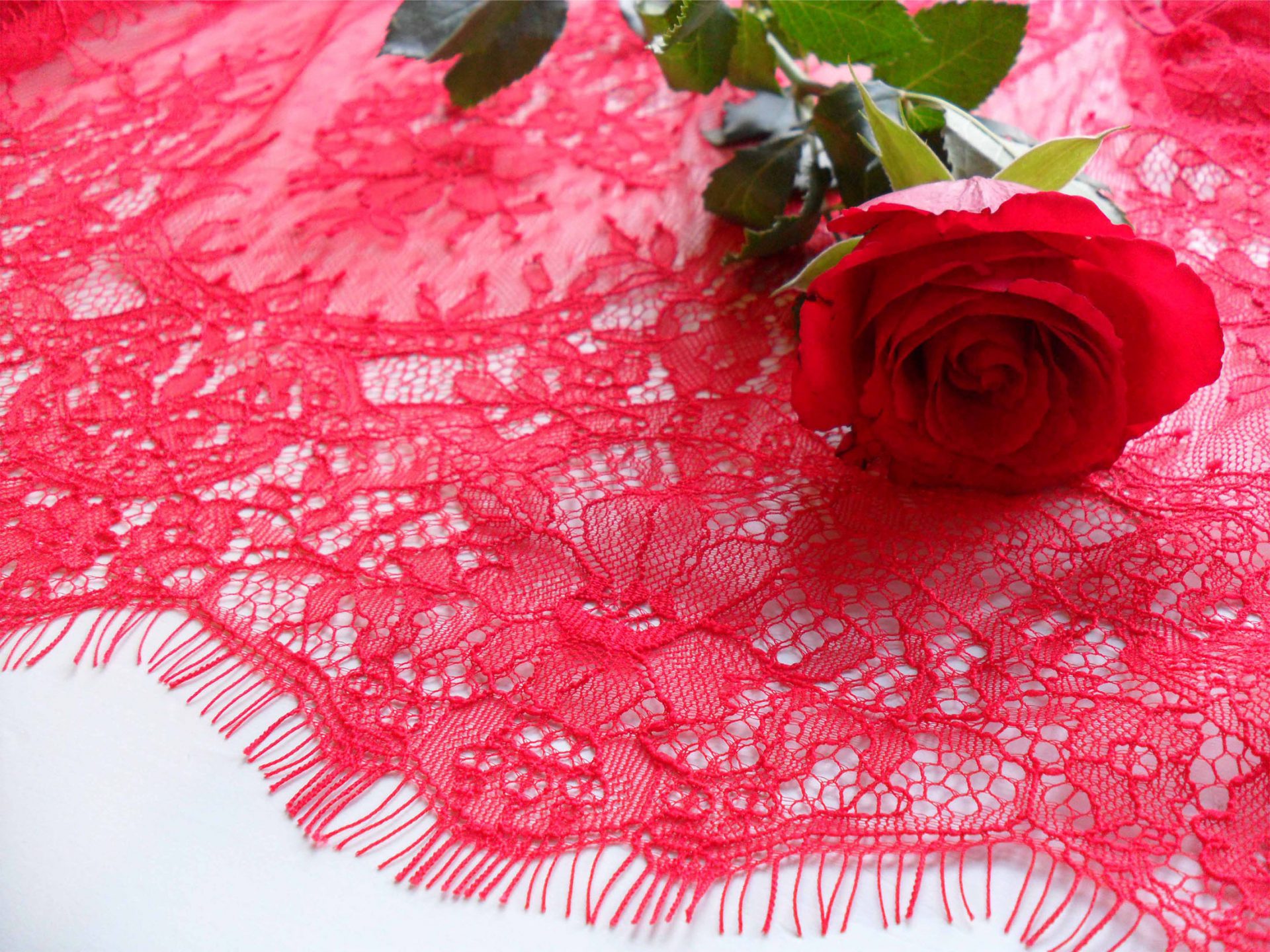 Value for Money
I paid £17.50 for this set when it first went on sale, though as mentioned it's now reduced even further to £12. £6 a piece for such beautiful lace is incredible value for money!
Even at its original price of £25 I would have given this a 10 out of 10 for value. I just can't quite believe it's Ann Summers…
Verdict: 10 / 10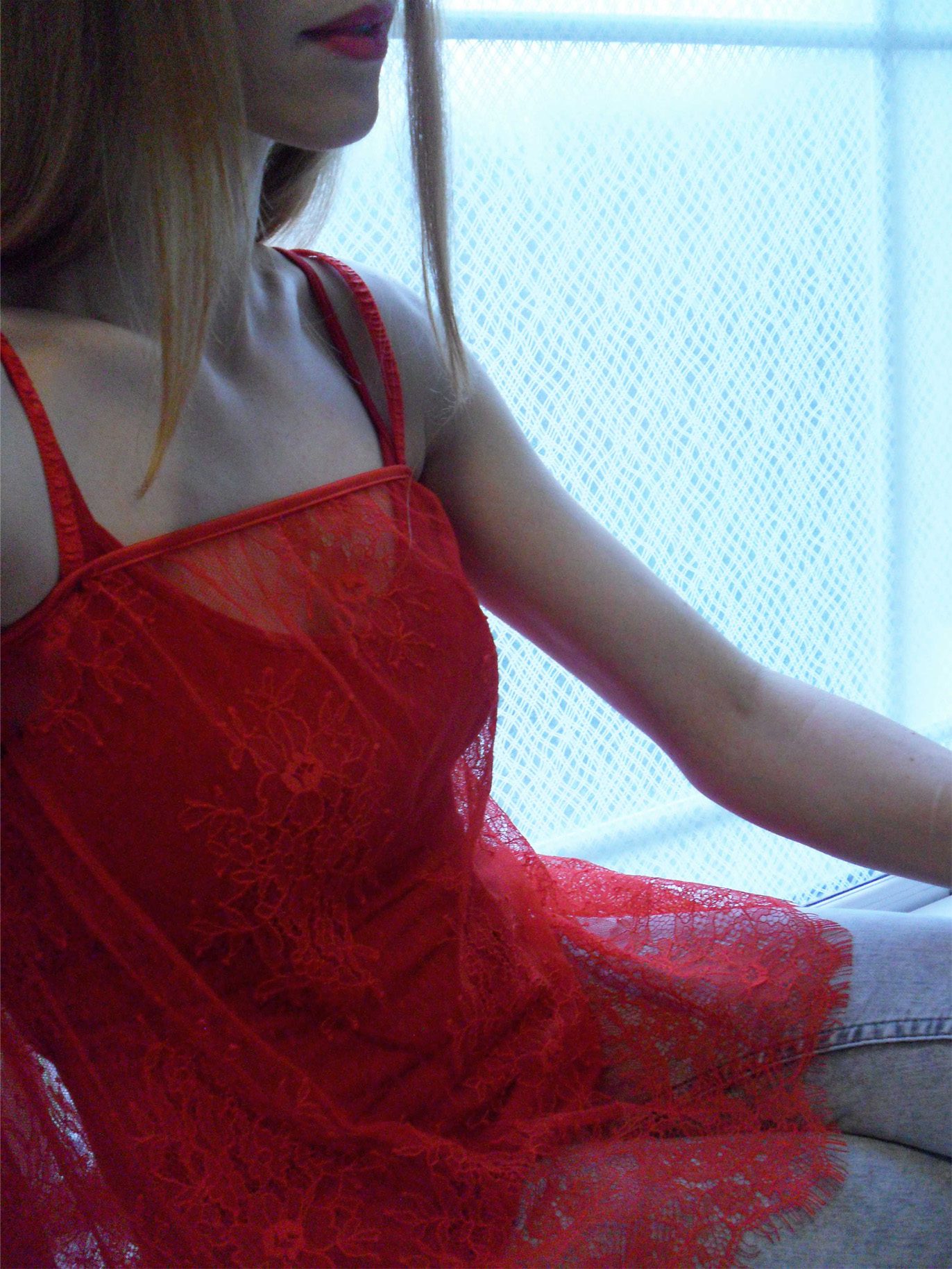 Final Thoughts
I am so incredibly impressed with the overall quality of this high-street design. I'm aware that I have quite expensive taste and a lot of the lingerie I review is out of reach for some people; if you want to get your hands on something that really looks the part, but is about as affordable as it gets, this cami set is your chance!
Click here to shop it now – or if you're reading this late and the sale has ended, there are a few here on eBay
too.
Are you a fan of the lace on this Ann Summers Clarissa set too? Would you buy it in red or black?