Disclosure: I purchased all of the lingerie featured in this post. This blog post contains affiliate links.
Time for the first post of 2017! I don't have any New Year's resolutions as such (unless my one-purchase-per-month challenge that I started a few weeks back counts) but I do have lots of plans for Esty Lingerie this year. One of my smaller goals is just to post more often – I averaged two posts per week last year, so I'm aiming for 3 to 4. I plan to share more lookbooks, cover more trends and put together some new sewing guides (that last one being the thing I've had the most requests for). I'll still be publishing lots of reviews too, starting today with some thoughts on a recent purchase and a not-so-recent purchase.
Bluebella Tala chemise
This was the product I broke my now-finished 'full priced only' lingerie challenge for. I featured it on the blog in March 2016 where I described it as one of the standout pieces from Bluebella's SS16 collection, and every time I saw it after, instead of getting bored of it, I only wanted it more. I bought it at MySale for £15, but right now you can get it direct from Bluebella here for the same price, reduced from £42.
It's a very beautiful piece, especially for the price, but unfortunately I just didn't love it enough to keep it. My main issue was with the fabric, which is a very stiff embroidery. The kind that feels crunchy when you gather up a handful. There's no way you could sleep in this, or even lounge around comfortably in it.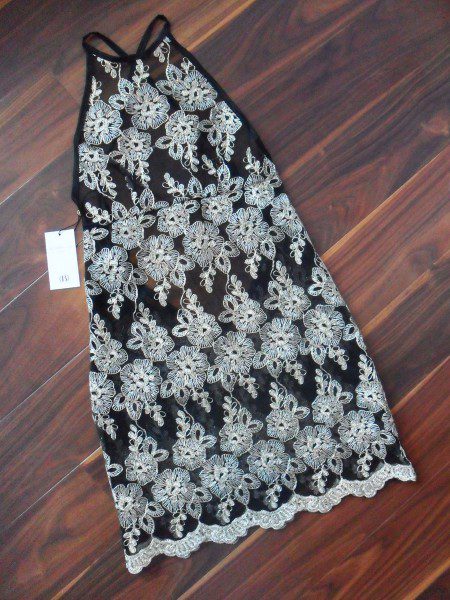 The chemise also gaped at the sides of the bust on me, like it was made for someone particularly full-busted who'd fill it out more. If it were just that, and the fabric were softer, I'd have sewn darts in and kept it. If the fit had been perfect, I'd have considered keeping it to layer as outerwear. It would have made a nice, sparkly top for New Year's a few days back!
All in all, I can only recommend the Tala chemise if you're not planning on wearing it for very long. If you just want something cheap but eye-catching for a photo shoot, then by all means go ahead and get it. Otherwise, the black lace Julianna chemise may be a safer, softer, bet.
Mimi Holliday Bisou Bisou bra, boy short & suspender belt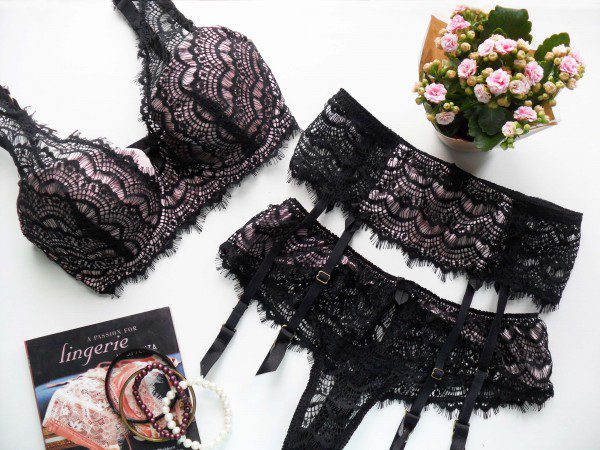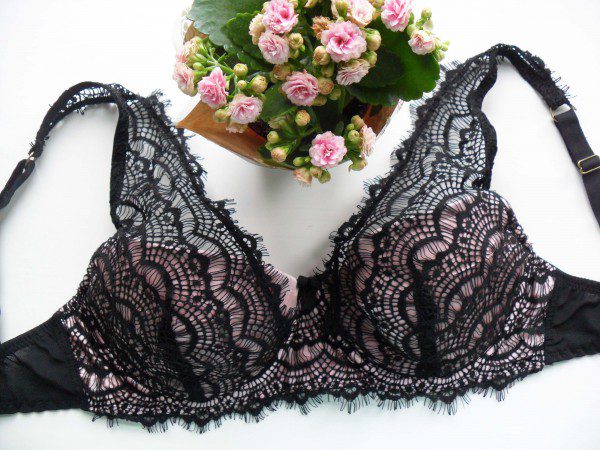 Whew, how overdue is this review?! Sorry if you've been waiting for it since I said it was 'coming up' in December 2015! Of course, this set is now long sold out, but Bisou Bisou is one of Mimi Holliday's ongoing lines. Right now you can pick up the same bra 75% off in black and dark purple, the boy short in purple and pink (also 75% off) and myriad other Bisou Bisou items here. If you want a matching set, I don't think I'll be wrong in predicting they'll release a new colourway or two in 2017.
I have a Bisou Bisou bodysuit too and I can see why this line is so popular – the lace (which sits atop silk satin) is gorgeous as well as being super soft and stretchy, so it sculpts perfectly to the body. Having now owned this bra set for over a year, I feel confident saying it holds up extremely well to regular wear.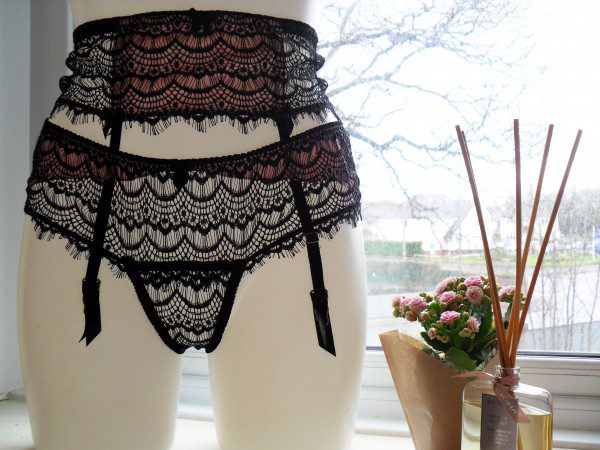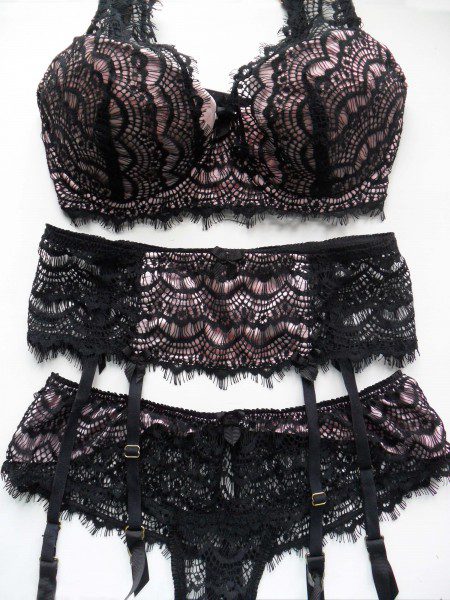 I bought the boy short, which is actually a thong with a wide waistband, in an XS (UK 8 on the size chart) and the suspender in a S (UK 10) but I'd say they both fit a size or half a size smaller than that. The bra I bought in a 30E and it fits true to size. The great thing about this bra however is that I'm now most often in a 30DD and it still looks okay, because the stretchy lace running all the way up to the shoulder acts to pull the moulded cup below in towards the body. Without it, there'd be obvious gapping, but with it the bra still sits more or less flush.
The original price of this set was somewhere in the region of £150 and considering how durable it is, and how comfy, I think it's worth it.
What do you think of these two brands? And what would you like to read more of from me in 2017 – reviews, sewing tutorials, something else? I'd love to hear from you!