Disclosure: Royce Lingerie sent me this bra for free to try out, all opinions are my own.
Hi! I'm Michaela, a guest blogger here at Esty Lingerie. Last year my fiancé and I were thrilled to find out we were pregnant with twin girls, however one thing I worried about was­ my lingerie! Over the years I've built a lovely collection of designer sets, and I knew from previous pregnancies that wearing my wired, strappy, lacy bras would probably become uncomfortable pretty soon, and so the search for beautiful, but comfortable, maternity bras commenced.
I knew that once the babies were here, being able to breastfeed easily was going to be important, so nursing bras were the direction I was looking in. This review is for the Candy Blossom bra by Royce Lingerie, a maternity and nursing bra in pastel pink and cream stripes. It's also available in black polkadot, white floral and animal print.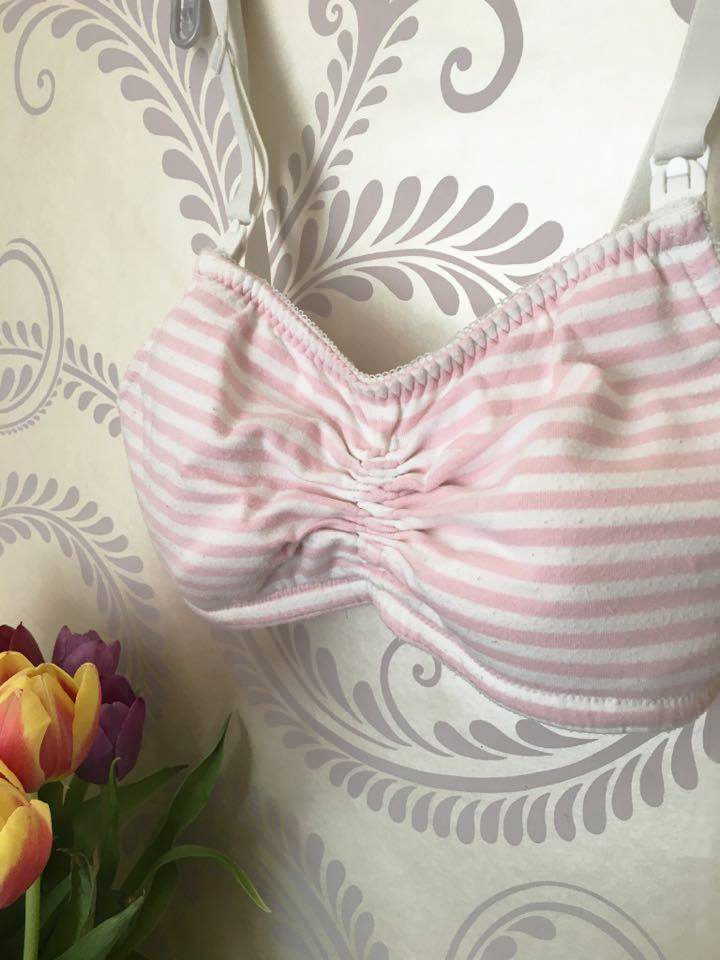 I'm going to start this review by saying I love this bra! Whilst pregnant it quickly became my favourite maternity bra for comfort and style, and after having the twins it stayed top of the pile as a nursing bra too.
Let's talk about the comfort. The Blossom bra is 12% Polyester, 15% Polyamide, 68% Cotton and 5% Elastane, and it is insanely comfortable to wear. The material is described on the website as 'supersoft', and it isn't lying! The whole bra is made out of very thick, soft material. The top of the cups has a lovely stretch to them for comfort, and the band at the bottom, although not wired, is very thick and gives a lot of support. The straps are wide, offering added support for growing breasts during pregnancy.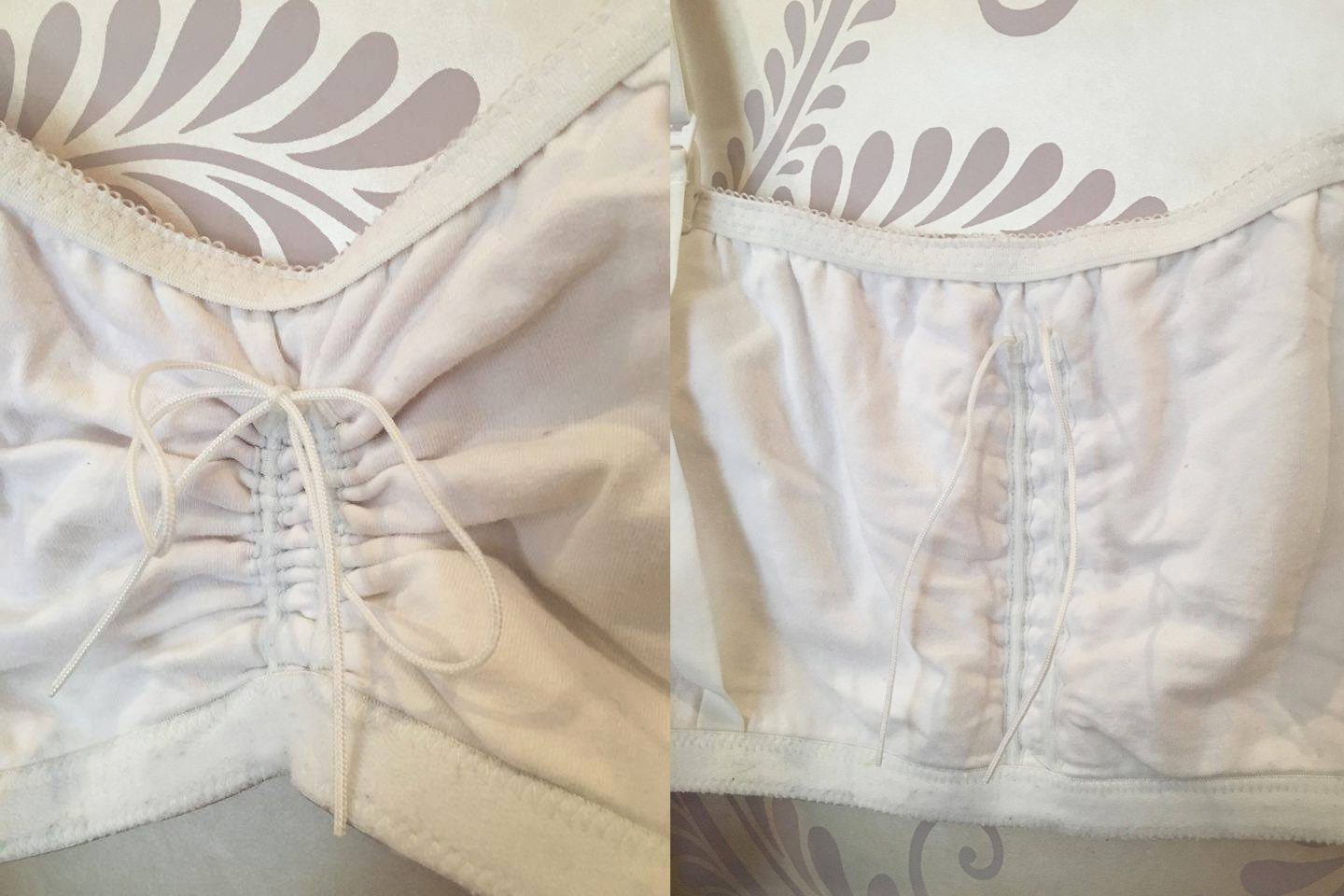 The Blossom bra is unique in its 'three size' style, offering stretch that grows with you as you blossom throughout pregnancy. Sizes start at 32C/D/DD, and go up to a 40G/GG/H. At the time wearing a 34B, I requested the smallest of the 34 band sizes, a 34C/D/DD, expecting the bra to be slightly large. However from when I received it mid-pregnancy right through to now (two months post birth) it has fit me like a glove, despite changes to my breasts as they've filled with milk!
The nursing clips have proved invaluable for feeding in public, and the hidden drawstring in the front gives the option of wearing it as either a crop top type style, or a plunge bra.
Whilst pregnant I hand-washed this bra regularly, but since having twin girls unsurprisingly my time has been stretched and hand-washing lingerie just isn't something I have the time to do anymore, so this has also been regularly machine washed on a delicates setting and in a lingerie bag. And it honestly still looks as good as the day I received it. It's even been soaked in leaked breast milk at least three times (and had baby-sick all over more times than I can count!) yet simply with machine washing there are no stains, the colour hasn't faded at all and the quality is still excellent.
The Blossom bra costs £30 (~$38 / ~35€) and is well worth it for the amount of use you'll get out of it. By the time I received the bra I already had quite a few other maternity bras, otherwise I would have definitely ordered at least a few more of the Blossom!
Have you tried any of Royce Lingerie's Blossom bras? What do you look for in a maternity or nursing bra?