Disclosure: I purchased this lingerie myself. Links with a * are affiliate links.
While I've been a lingerie enthusiast since I can remember, latex has always seemed like an unfamiliar, daunting frontier. It requires particular maintenance and care, and few other textiles seem as closely associated with the fetish world. I've been curious about latex lingerie for a while, but the cost, uncertainty and learning curve always gave me pause.
So when a kind friend spoiled me with some Etsy* credit, I decided it was time. After a great deal of considered shopping, I selected the Lina bra* and coordinating gartered briefs* from the Polish brand Corsette Latex*. I was taken with the black and red colourway pictured in their shop, but there are a multitude of other colours available by request. The pair seemed like a solid, basic choice for a latex newbie.
On to the review! All photos depict the set as it arrived, before shining.
Appearance
I think this set is cute as a button, especially the contrast details. The bow on the bra is a nice, feminine touch – a bit of unexpected softness on an edgy piece. The red latex of the garters extends up to the waistband, which gives the brief a sporty, 'underoo' vibe. In person, this set delivered what I hoped it would based on the Etsy listing.
Verdict: 10 / 10
Fit 
This brand's size chart runs a bit small for my particular brand of thickness so I ordered a custom size, which required a surcharge but was definitely the way to go.  Latex has much less stretch than more traditional lingerie fabrics. The pieces measure about four inches smaller than the measurements I provided to the seller, which is appropriate for this material.
Measurements provided: 36D, 33″ waist, 46″ hip
Measurements of the set: 32″ underbust/bra band, 42″ at hip
Overall, the fit is good but there are some… opportunities. I provided my bra size and, while the band is absolutely perfect, the shape of the bra in general is not ideal for me. The halter straps act like a sling, pushing everything toward the middle and causing my cups to runneth over. It is much less flattering than it sounds.
If I were buying again, I would pick a triangle style or something with more structure – my breasts kind of floated around in this top. I don't think this is necessarily a defect or mistake; I often have a hard time with bralettes and other less structured bra styles, and should have known to plan appropriately.
The briefs, however, fit like a dream. They are very low rise, but fit perfectly at the hips. They have a cheeky bikini cut, which is exactly what I hoped for. I do wish the adjustable garter straps were a little bit shorter, but that's a nitpick.
Verdict: 7 / 10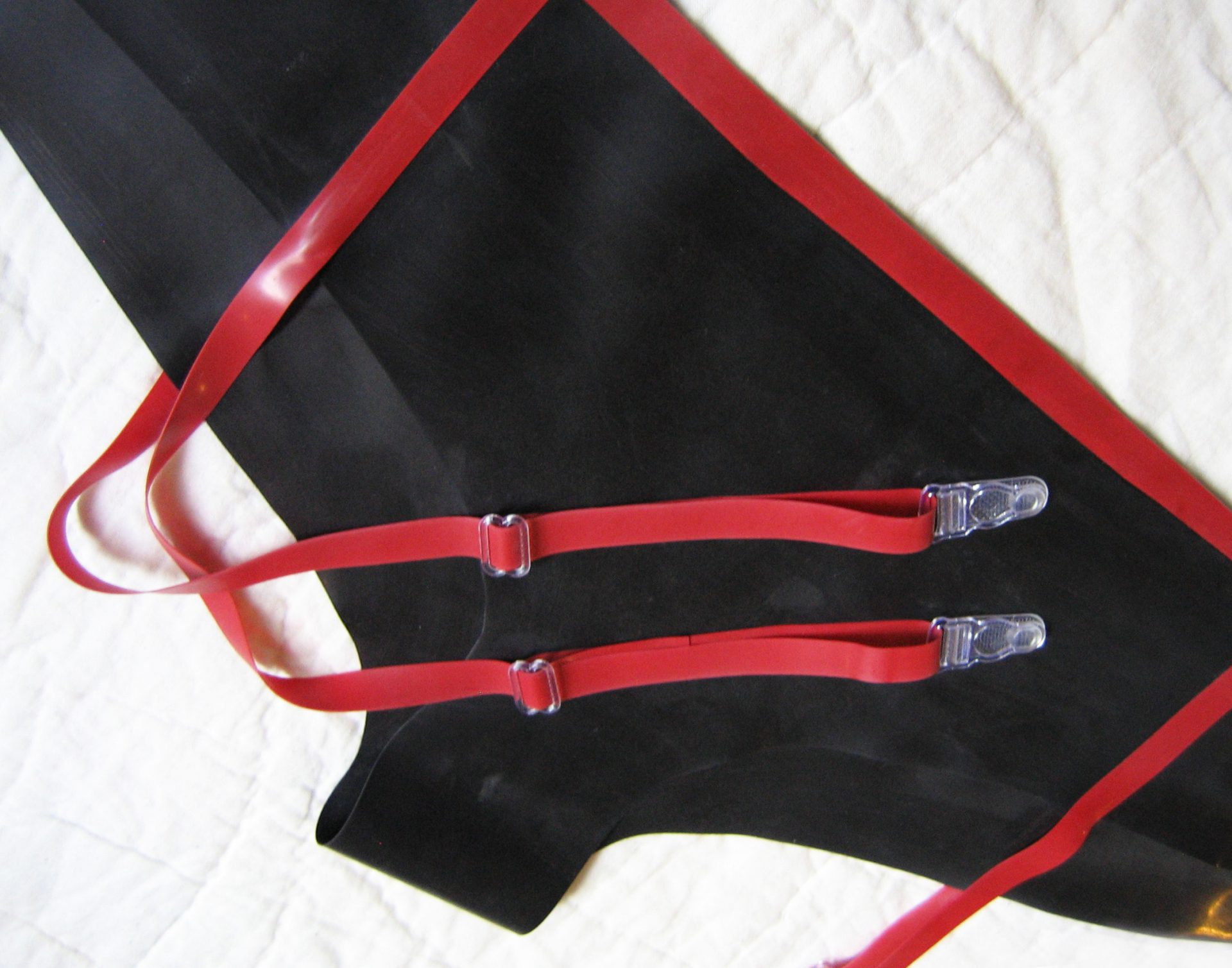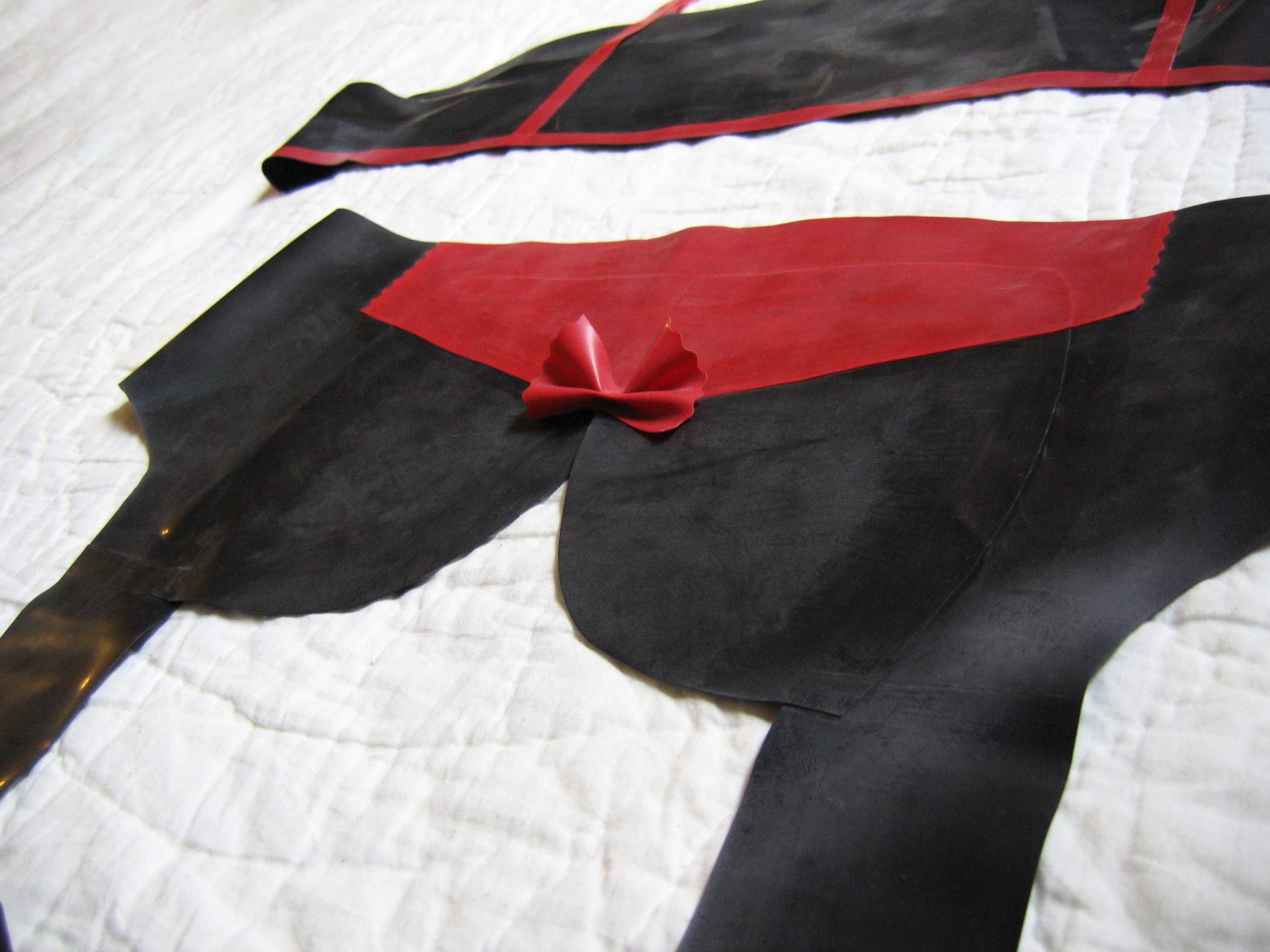 Construction
Another characteristic unique to latex clothing is the lack of stitching. The material doesn't respond well to having holes punched in it, so seams are glued rather than sewn. The seams on these pieces are crisp, secure and lie flat. Latex work requires a high level of craftsmanship and a unique set of skills, and both are very apparent in the construction of these garments.
My only small quibble is the placement of the bow on the front of the bra. It is seriously cute, but tilts upward rather than lying flat. This may however have happened in transit (latex can crease) or even my own inexperienced handling.
Verdict: 9 / 10
Durability
I have not put these pieces under much stress, so I can't speak to their durability with much authority. Based on the quality construction though, I see no reason why this set shouldn't last beautifully with appropriate care.
Verdict: 9 / 10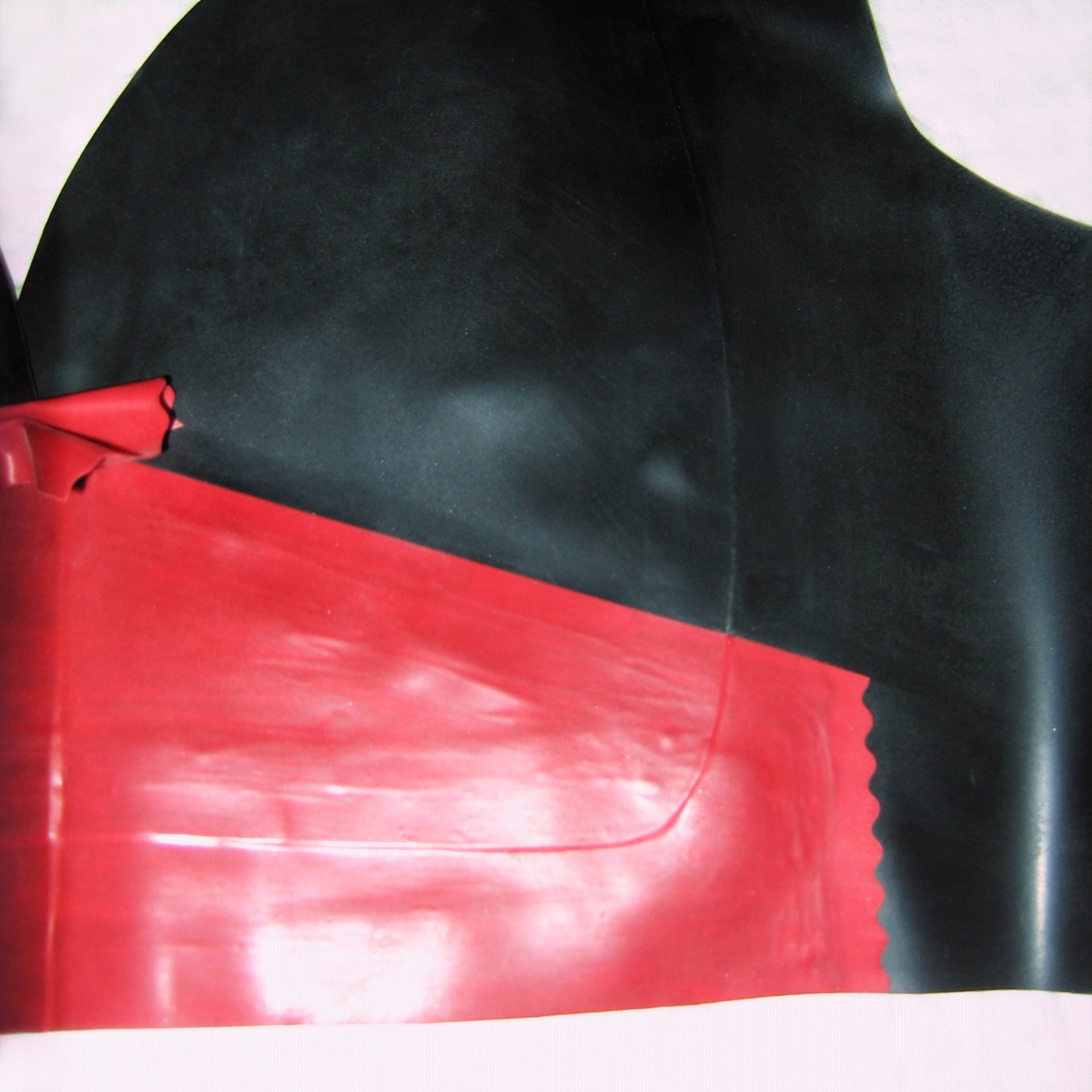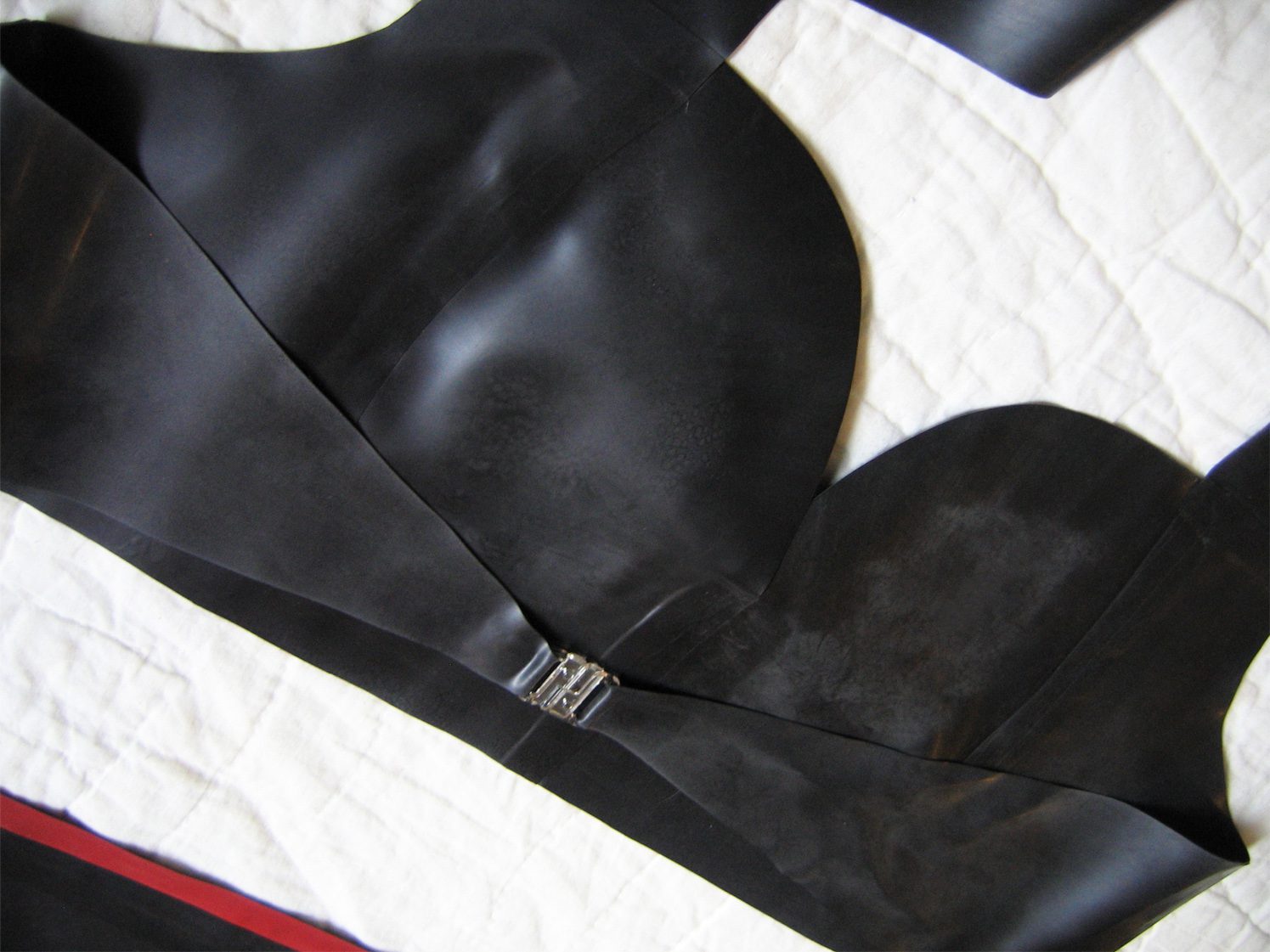 Value for Money
The briefs* were $49 (~£37 / ~42€) and the bra* was $65 (~£50 / ~55€). I'm usually a 'stalk Aerie for $3 undies' kind of girl, so $100+ for a set is definitely a splurge. However, any quality latex clothing is going to be expensive. Compared to similar items in the marketplace, these are very reasonably priced.
I do wish the fit up top was a bit more flattering at this price point, but I can chalk that up to a learning experience. If you are fortunate enough to have the room in your budget, I believe this set offers great bang for your buck.
Verdict: 8 / 10
Have you ever dipped your toes into the reflecting pool of latex lingerie? Or are you independently wealthy and interested in helping fund my new addiction? Let me know your thoughts below!