Disclosure: I received this set free of charge from Claudia May Lingerie to review. All opinions are, as always, 100% honest.
Shortly before I waved goodbye to the UK, I met up with fellow Bath-based lingerista and indie boutique owner Claudia May, whose store Claudia May Lingerie recently celebrated a year in business. I love the highly-curated selection of lingerie she's picked out for it, which all falls into that wonderful, luxurious-but-wearable mid-point. It's lingerie for women who appreciate style, but also comfort and practicality.
Things I need right now: this amazing floral suspender belt by @estylingerie combined with the Raspberry Sorbet @tallulahlove Tara set 😍💜 pic.twitter.com/7lu07Y5esy

— Claudia May Lingerie (@CMLingerie_LTD) July 13, 2017
When Claudia spotted how perfectly the purple version of my Trailing Flowers suspender belt would go with the Tallulah Love Tara set she was stocking in Raspberry Sorbet (it is an excellent match, right?), she asked if I'd like to review it. I do love a bright pop of colour, but more than that, I was really interested in finally trying out a brand I'd had in the back of my mind for so long. Tallulah Love is one of the first 'fancy' lingerie brands I ever discovered, as evidenced by this 2011 post from my previous blog!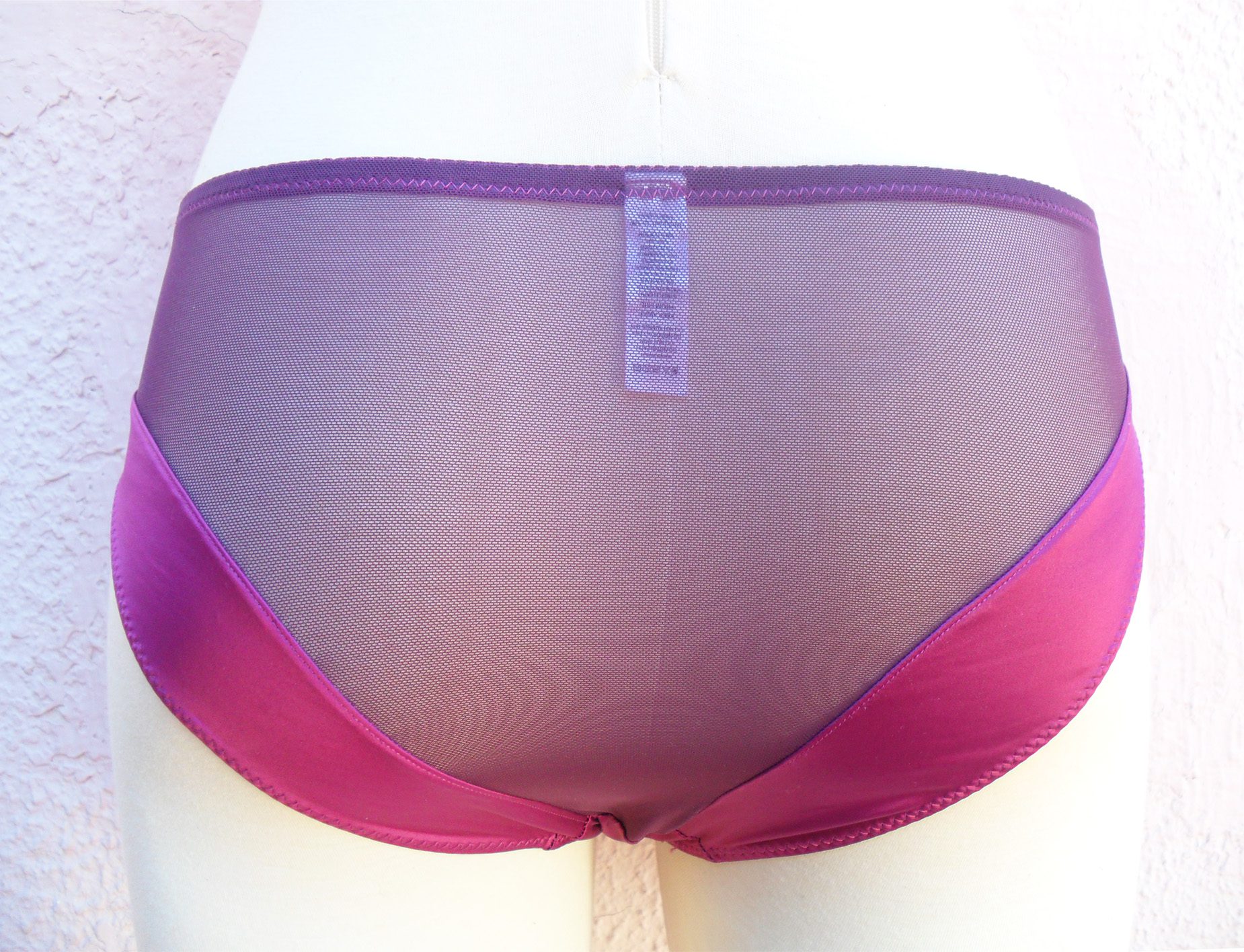 Appearance
The Raspberry Sorbet version of the Tara set is a blend of bright magenta satin and a dark mauve lace overlay, with various decorative trims that coordinate perfectly. I particularly love the way ruffled elastic has been used as piping, highlighting the floating eyelash edges of the lace.
The knickers are lovely. Normally when a brand uses mesh on the back of knickers (that aren't mesh at the front), it's to complete them as cheaply as possible, and it shows. It's one of my lingerie pet-peeves. Here though, swooping panels of satin show that the brand has put effort into making the knickers look good from every angle, not just from the front.
Oh, and the bra straps are great. I always like a wide strap, and I especially like that the front of this bra is entirely satin and lace, instead of the usual change to elastic at the straps. It creates a pretty, sweetheart frame around the bust that looks rather luxe.
Verdict: 7 / 10
Construction
Tallulah Love's Tara set is made from polyester satin, but it could almost pass for silk – it has a wonderful lustre and is really smooth to the touch. The floral Chantilly lace has been arranged symmetrically, which is more attention to detail than I'd usually expect for a bra at this price point. I would point out that the lace placement on mine differs from the stock image, which shows an all-over floral compared to mine which has a large swathe of plain netting on each cup. I still think it's pretty though.
Overall, the set is really nicely made, with the most perfect, neat little stitches everywhere. The strap hardware is gold-toned metal, and the grosgrain ribbon bows have heat-sealed ends to prevent them fraying – small touches that mean this lingerie both looks and will last better.
Verdict: 9 / 10
Fit
I received the Tara bra in a 32D but would say the band comes up a full size large. Granted, I prefer a 30-band where available, but I do own a lot of 32s and this one feels particularly loose. Size down if you like a firm fit.
The demi cups are lightly padded and really hold their shape. Unfortunately, that means they gape at the sides on me in much the same way they do on my mannequin above, but I didn't want to size down because the underwires fit perfectly. It's not a flaw with the bra, it's just not the right shape for me and would fit much better on someone with a fuller shape.
For the knickers, the Tallulah Love XS corresponds to a UK 8, and they fit true to size.
Verdict: 6 / 10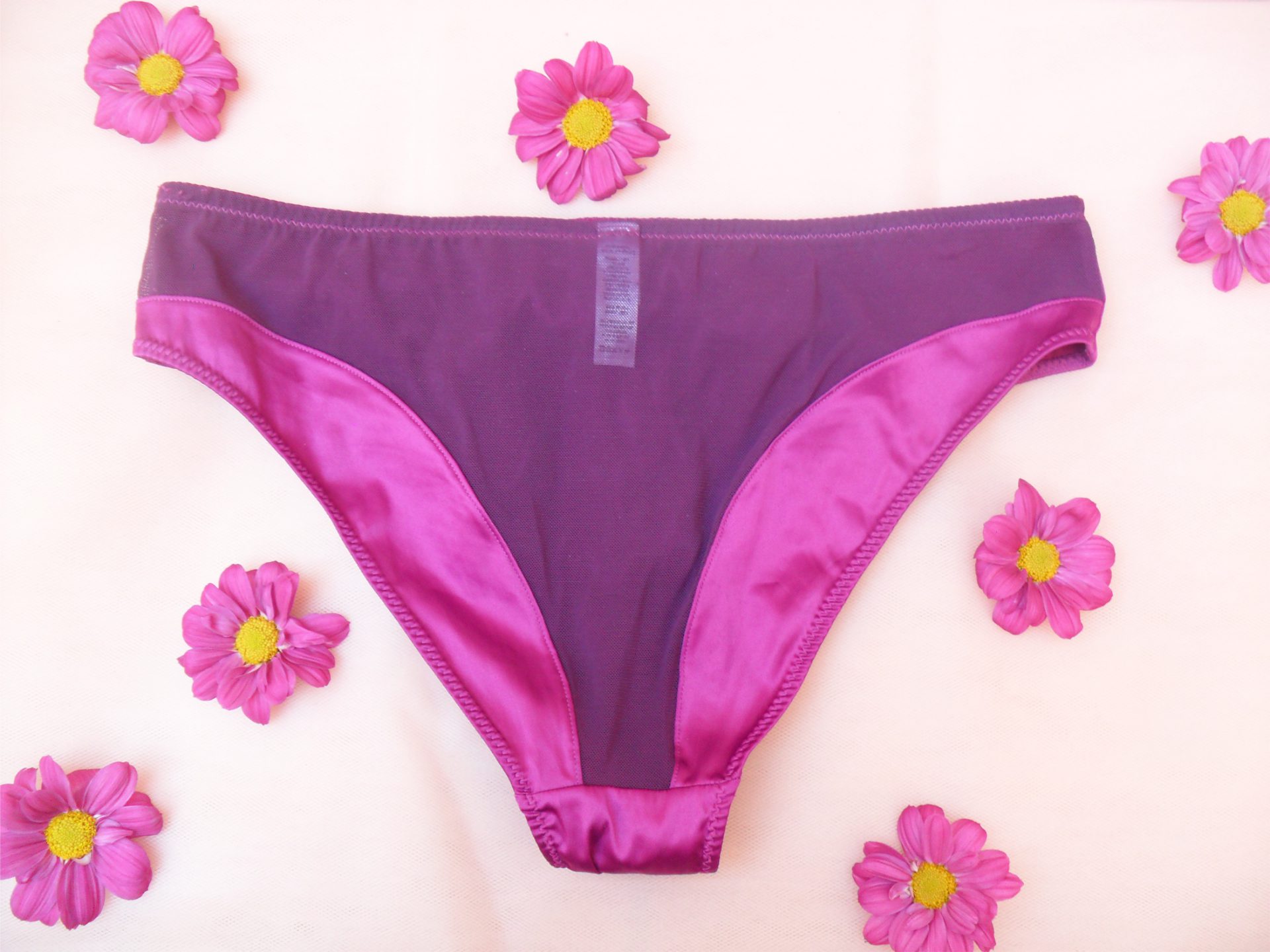 Durability
I've had this set now for 4 months (exactly, as it happens), have worn it at least a dozen times, and I have no complaints whatsoever. It still looks brand new! Note that the set is labelled hand-wash only and I'd recommend sticking to that to avoid any tears in the lace.
Verdict: 8 / 10
Value for Money
The Tallulah Love Tara bra costs £55 (~$73 / ~62€) and the knickers cost £30 (~$40 / ~34€). I was a little surprised, in a good way, when I checked the prices after receiving the set because I'd been expecting it to cost more. Yes, the satin is polyester and yes, it's made in China, but it still looks and feels like a bra set that should cost somewhere in the £100-120 range.
The design is unusual, the lace is lovely (and Chantilly), and it is really well sewn together. For £85, I'm impressed.
Verdict: 9 / 10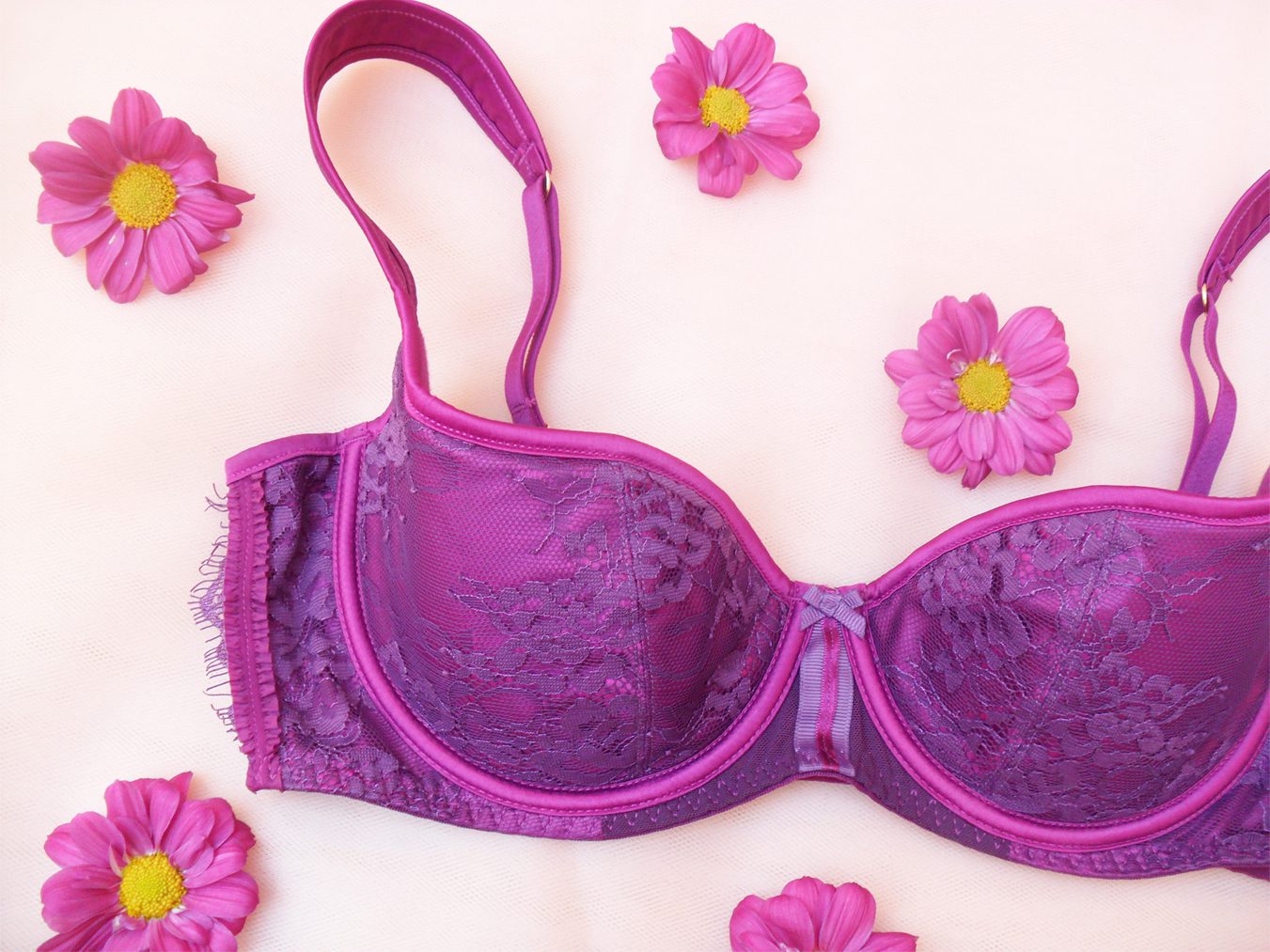 Overall, I think this Tallulah Love set epitomises what the Claudia May Lingerie boutique is all about – practical enough for everyday wear, pretty enough to feel special, and with a level of quality that means it's going to last and last.
Be sure to check out the Pistachio Crush version of this set too – it's absolutely gorgeous!
Do you have any experience with the Tallulah Love brand? And are you a fan of purple lingerie?