Disclosure: I received this set free of charge from Sofía Luzón to review. All opinions are, as always, 100% honest. Links with a * are affiliate links.
My move to Barcelona got off to a serendipitous start last year when I was contacted by Sofía Luzón, a local designer who had at the time just debuted her brand. I instantly fell in love with the 12-piece collection, which focusses on elegant, simple shapes crafted from silk satin and luxurious, European-made laces. I honestly couldn't pick a favourite because I'd happily wear each and every piece, so I let Sofía pick out the set I'll be reviewing today as a surprise.
The Gaia bralette and thong are available on her website, where there's also a matching knicker. The choker is available through her Etsy store* though the exact design may differ – she's created these so that those little scraps of lace left over from sewing can also be headed for your wardrobe, rather than the rubbish bin!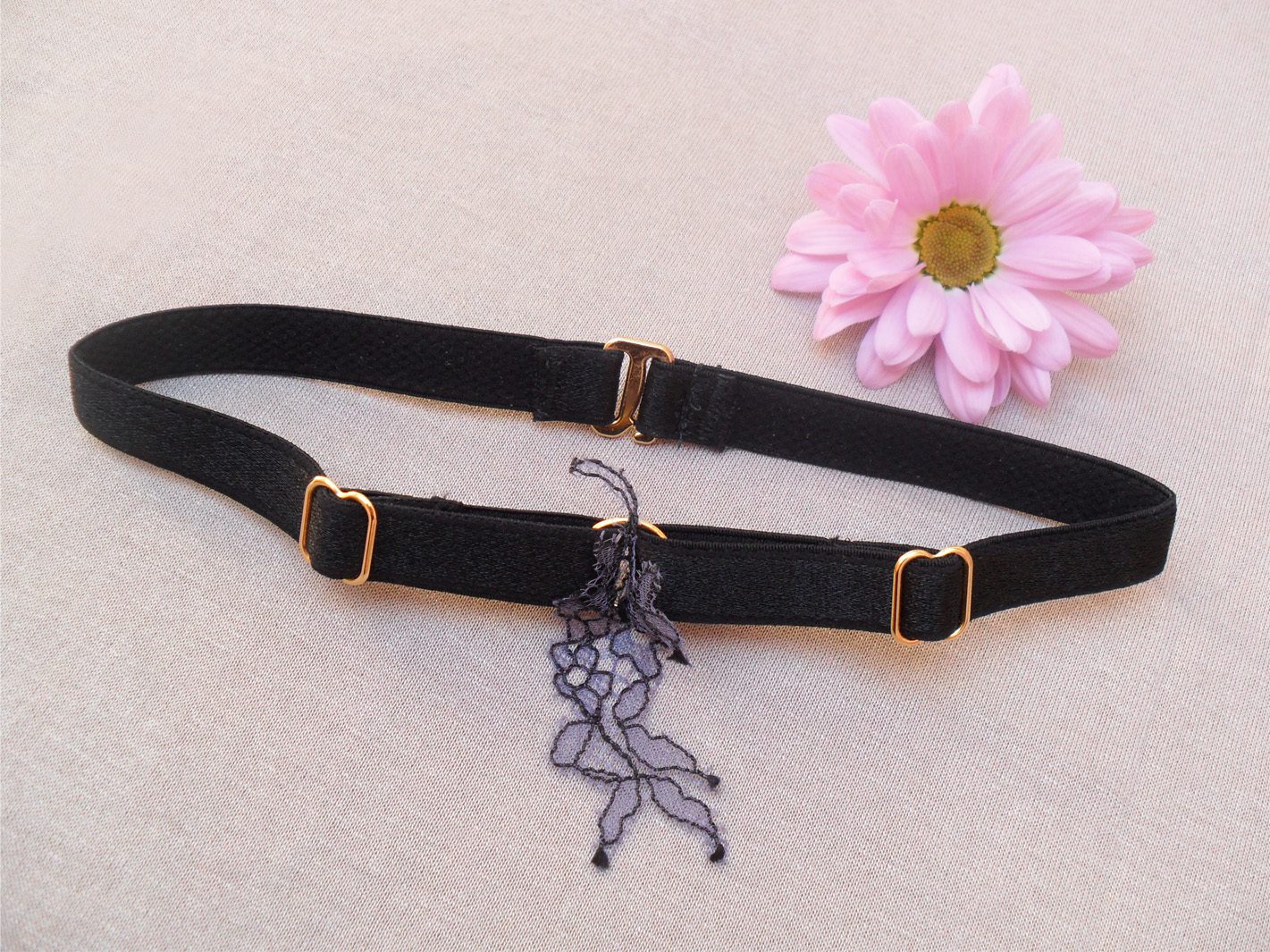 Appearance
The Gaia bralette is based on the 1920s Kestos bra silhouette, which has been making a resurgence amongst indie lingerie brands over the past few years. The back is solid silk-satin, the front is ultra-sheer tulle overlaid with equally-gauzy lace. On paler skin-tones like mine, the tulle disappears completely, creating a cut-out like effect.
Since receiving this set, Sofía has introduced a semi-custom service, meaning you can pick from a range of laces for most of her items. This set, if you're wondering, is made with the Blue Orchid lace (though I'd describe the colour as more of a lavender-purple than a blue).
The lace is shown to best effect on the thong. The front is simply a wide panel of it, left sheer, to really show off the scalloped edging and the intricate pattern. Gaia is a set for the lace lovers, of which I definitely am one. I wouldn't change a thing about the design, it's simply beautiful!
Verdict: 10 / 10
Construction
Sofía Luzón is a handmade label, on a mission to bring back a sense of artisanship and couture to the world of lingerie manufacturing. She offers custom colours and sizing, a fully bespoke service, and even a lifetime care service on her products – if your purchase gets damaged, send it back and it will be repaired free of charge! How amazing is that?
It's the kind of guarantee that a brand can only offer when it's truly confident in the quality of its products, and Sofía has good reason to be. My Gaia set is exquisitely sewn, with the most perfect little stitches everywhere and not a loose thread in sight. The sides of the cups are boned to help the bralette hold its shape. The set looks delicate, but feels far from flimsy. I have no doubt it's going to last a very long time.
Verdict: 10 / 10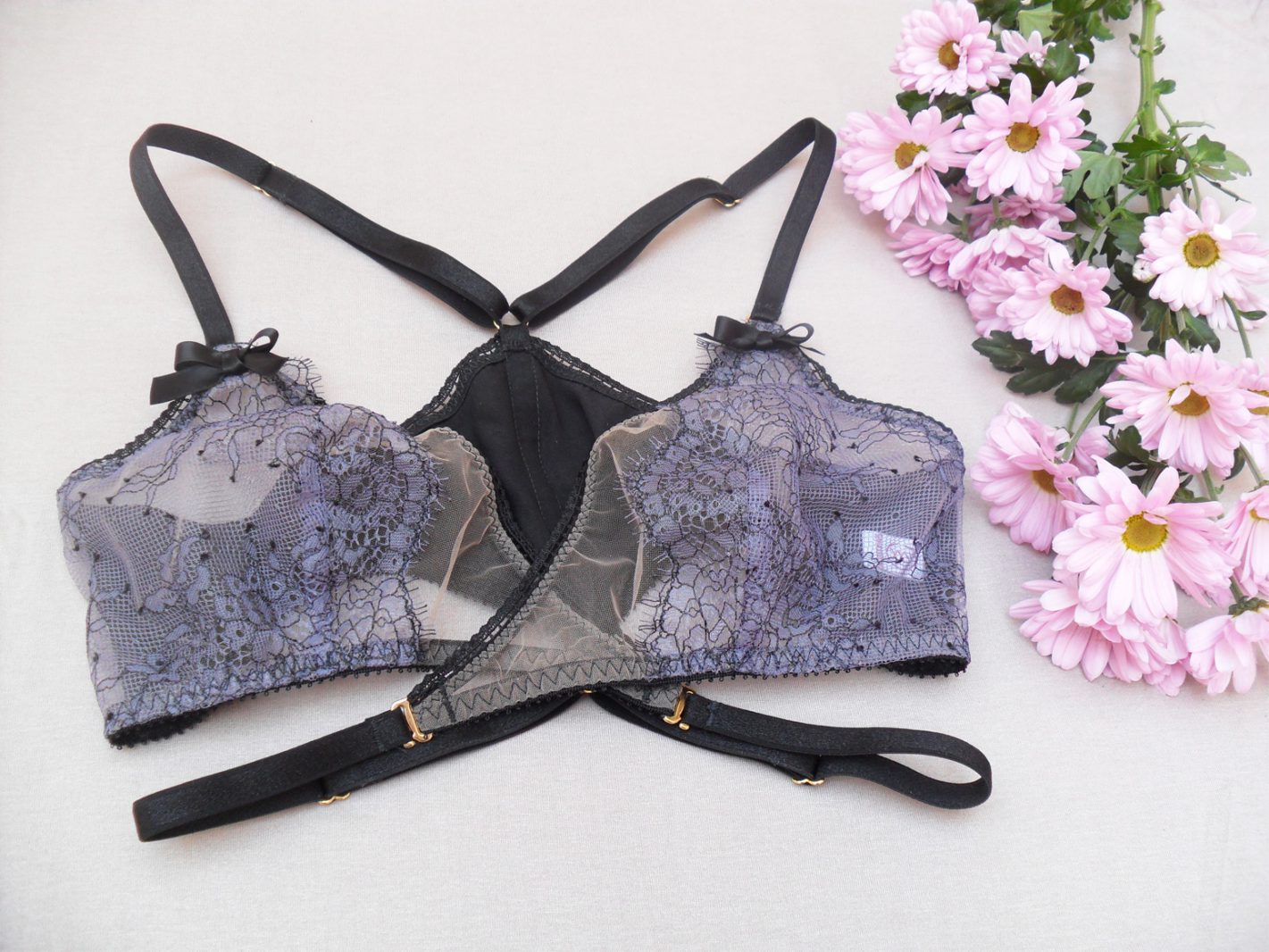 Fit
I received the Gaia thong in a size 1 (UK 6 / XS) and it fits perfectly. The sizes can be made much shorter though, so although there's no size 0, if you're an XXS you'll be just fine with the 1. The Gaia bra I have in a size 4, intended for a 36B, 34C or 32D (the latter being a sister-size away from my usual 30DD). You put it on arms-first, like a jacket, and then hook the elastic straps that come around from the back to the opposing cup.
On me, the fit could not be more perfect. It's actually fairly supportive – no significant lift or anything like that of course, it's a bralette after all, but it holds my chest firmly in place and gives a nice rounded shape. The wraparound style works to pull breast tissue inwards too.
However, I'd be interested to read a review of this bra from someone who wears a 34/36 band size. Technically the ribcage straps do go 6″ longer (3″ more either side) than how I wear them, but then the cups would sit spaced further apart. You're only adding length to the wraparound straps, not the main band across the back. So I don't feel confident saying it will fit all of its intended sister sizes so perfectly. 10/10 for the fit on me though.
Verdict: 10 / 10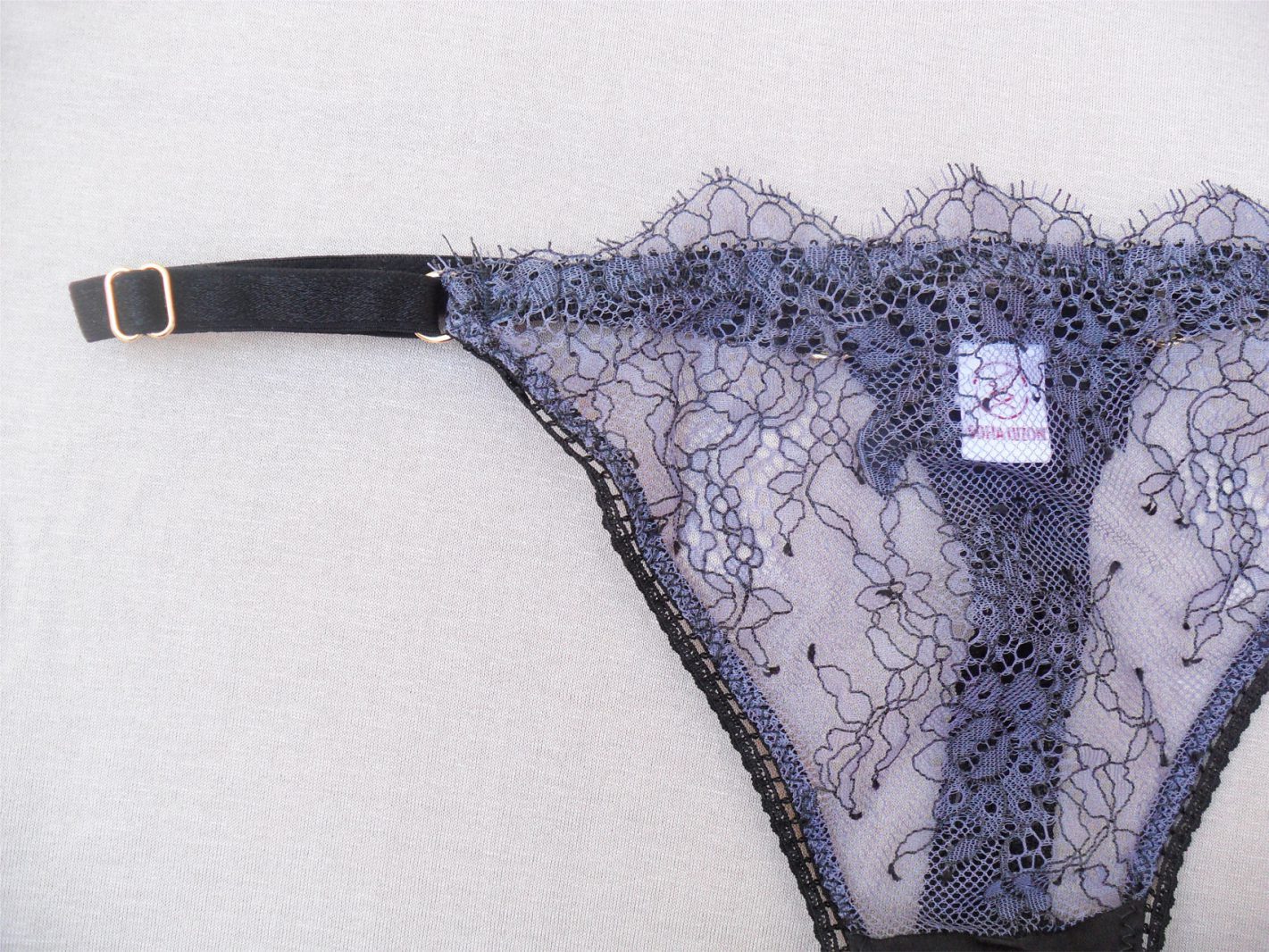 Durability
I think I've already covered this in the Construction section above but, yeah, it's made to last! The mesh is super sheer, but also stiff – it's not the kind that snags easily. The lace is somewhat delicate, as all lace is, but avoid the washing machine and you'll be just fine.
Both pieces are hand-wash only and I've lost track of how many times I've done that (I received this set in late November and have been wearing it a lot), but needless to say it's been washed at least a dozen times and could easily still pass for new. Even the choker, which I have been wearing three times as much as the lingerie, still looks great with zero fraying on the lace.
Verdict: 8 / 10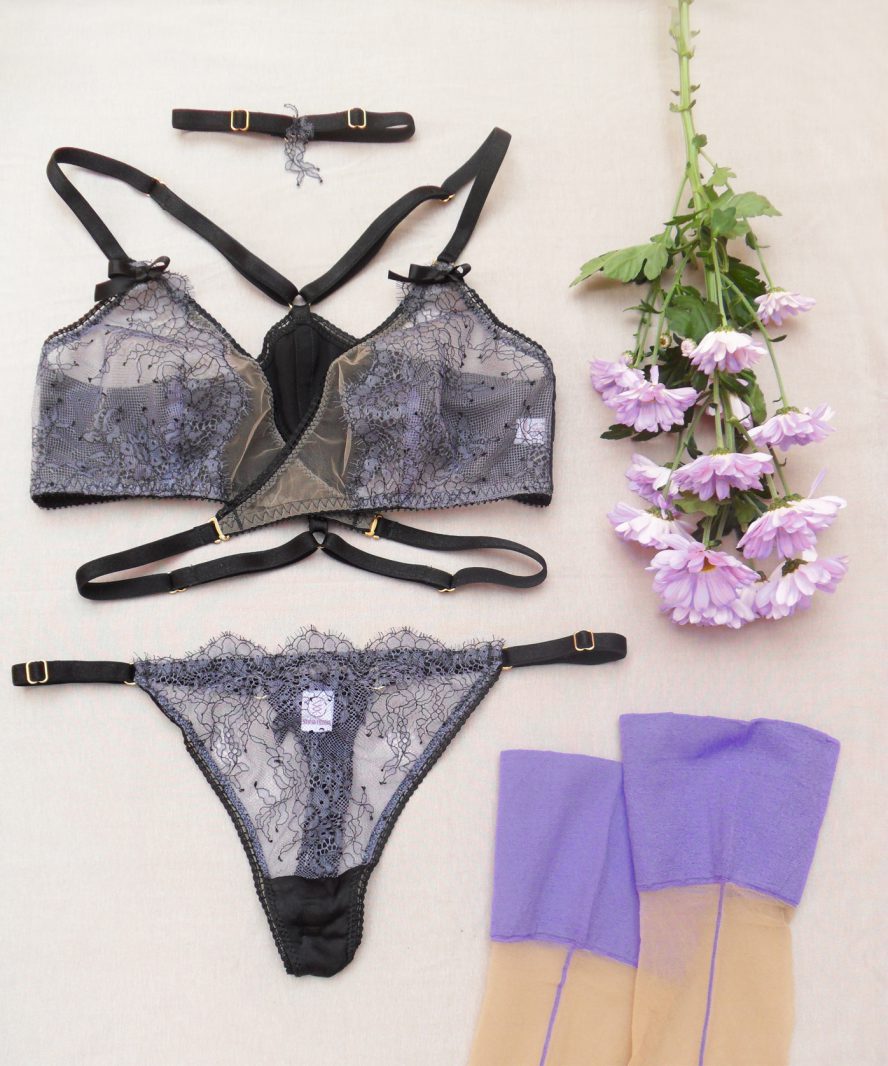 Value for Money
The Gaia bra costs 87€ (~£78 / ~$108), the thong costs 45€ (~£40 / ~$56) and the choker* is priced at 15€ (~£13 / ~$19). It's not a cheap set, but it's actually lower-priced than I would have thought if I had to guess. The fabrics are luxurious, including gold-plated hardware, and the construction is both impeccable and handmade. Plus there's that lifetime guarantee I mentioned! The prices seem very fair and worth-it in light of all that.
Verdict: 8 / 10
Guys, this is one of my very favourite lingerie sets I've ever owned. I've somehow got this far and haven't even mentioned yet that it's incredibly comfortable too. I wouldn't hesitate to buy from this brand in the future.
All of Sofía Luzón's creations are limited edition, and come with a numbered card. So if you like the look of this Gaia set – or anything else on her site – you had better be fast!
What do you think of this Gaia bralette set, and the rest of Sofía Luzón's debut collection? Do you have a favourite piece?