From fashion to food, I've made major changes to the way I shop over the past three-ish years, all with the goal of living a more eco-friendly life. But for me, there's always been one sticking point: my lingerie.
I'm buying a lot less than before, but when I do I want natural, biodegradable fabrics. I also want lace – so much lace! And unfortunately the two don't really seem to be compatible. The vast majority of lace used in modern lingerie is made from nylon or sometimes polyester, two synthetic fibres I've mostly stopped buying as far as the rest of my wardrobe is concerned.
100% cotton broderie anglaise (technically an embroidery) is one alternative, as are viscose lace and silk lace, but none of these are common in lingerie and the latter is very expensive. There's also recycled lace, which is becoming a lot easier to find. I do think that's a step up in sustainability from synthetic lace made from virgin materials, but unless it's recycled again at the end of its lifespan, it's really only temporarily delaying its journey to landfill.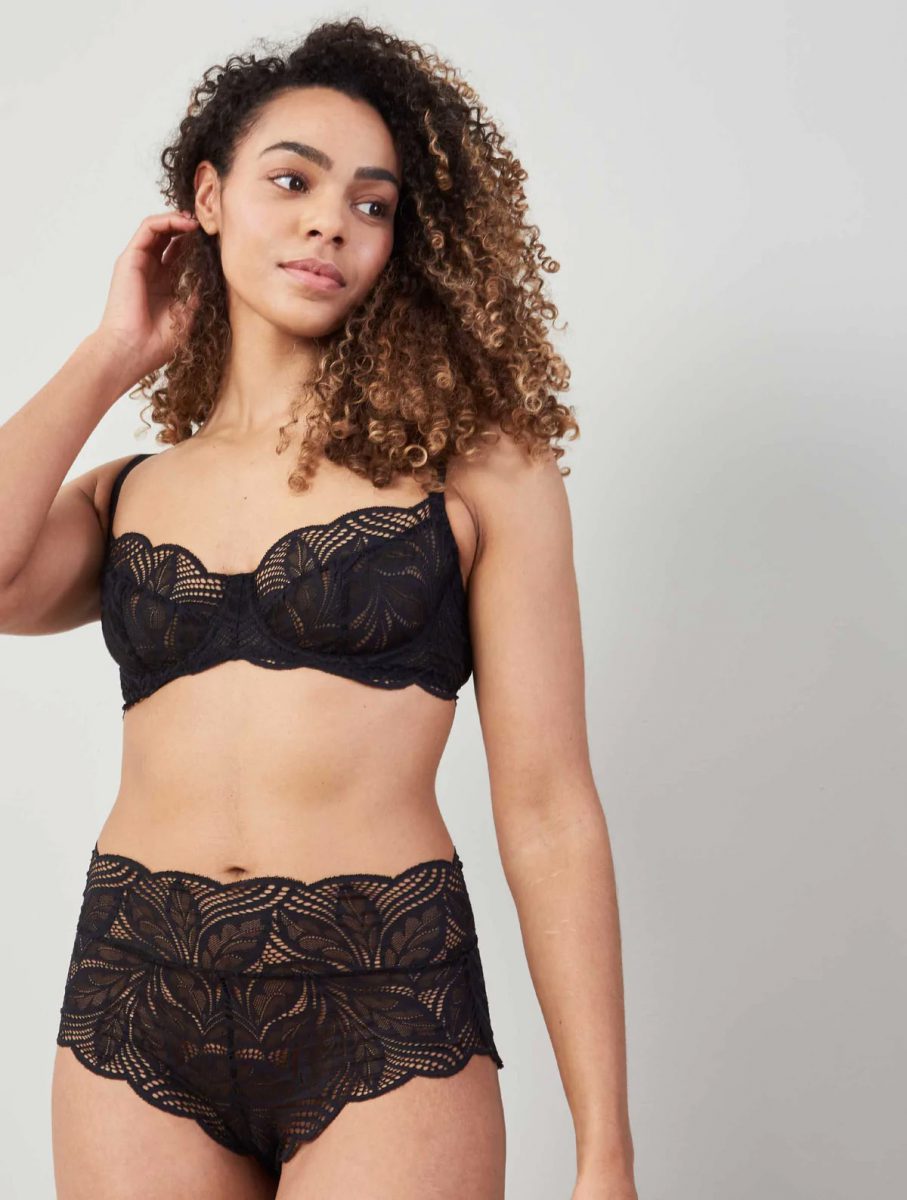 So, all of that is to explain why I was very intrigued when a newsletter landed in my inbox last month about a new, biodegradable lace lingerie range by Fleur of England. Titled Deilen, the six piece collection includes a wired bra, a bralette, a choice of three bottoms, and a bodysuit.
The lace they're made from is a combination of two certified biodegradable and degradable yarns, Amni Soul Eco® and ROICA™ V550. I wrote a bit about Amni Soul Eco® in my post on recycled and biodegradable hosiery options; it is nylon, but it claims to decompose into organic matter and biogas in 3-5 years. It's worth noting that it won't start decomposing until it's under landfill conditions, so in your lingerie drawer, it should last just as long as any other nylon lace piece! The ROICA™ V550 is a stretchy, degradable yarn which the creator says will decompose to just water and carbon dioxide in microbiologically-active soil.
What's more, these pieces are crafted with deadstock materials, and the elastics are made from a Fulgar yarn made with 60% recycled nylon. (Brands paying more attention to the sustainability creds of their elastics/trims was one of my lingerie industry trend predictions for 2022, if you recall).
Deilen is the first range in Fleur of England's new Kindly collection, which will focus on "beautiful luxury lingerie with an enviromental conscience". It may not be quite as fancy as the usual Fleur of England fare, visually speaking, but with prices randing from £45-95 it is their most affordable range right now.
Sizing is a somewhat limited compared to many other Fleur of England ranges, covering XS-L and 32A-F, 34A-E, 36A-DD and 38B-C, but it's a start and I'm mostly just happy that a collection like this now exists. When it comes to beautiful, luxury lingerie that's also eco-friendly, silk is an obvious choice, but truly, I'm a lace fiend at heart. The skeptic in me is still researching the science behind these new (bio)degradable materials, but for now I hope we see more – and fancier – biodegradable laces in lingerie in the not too distant future!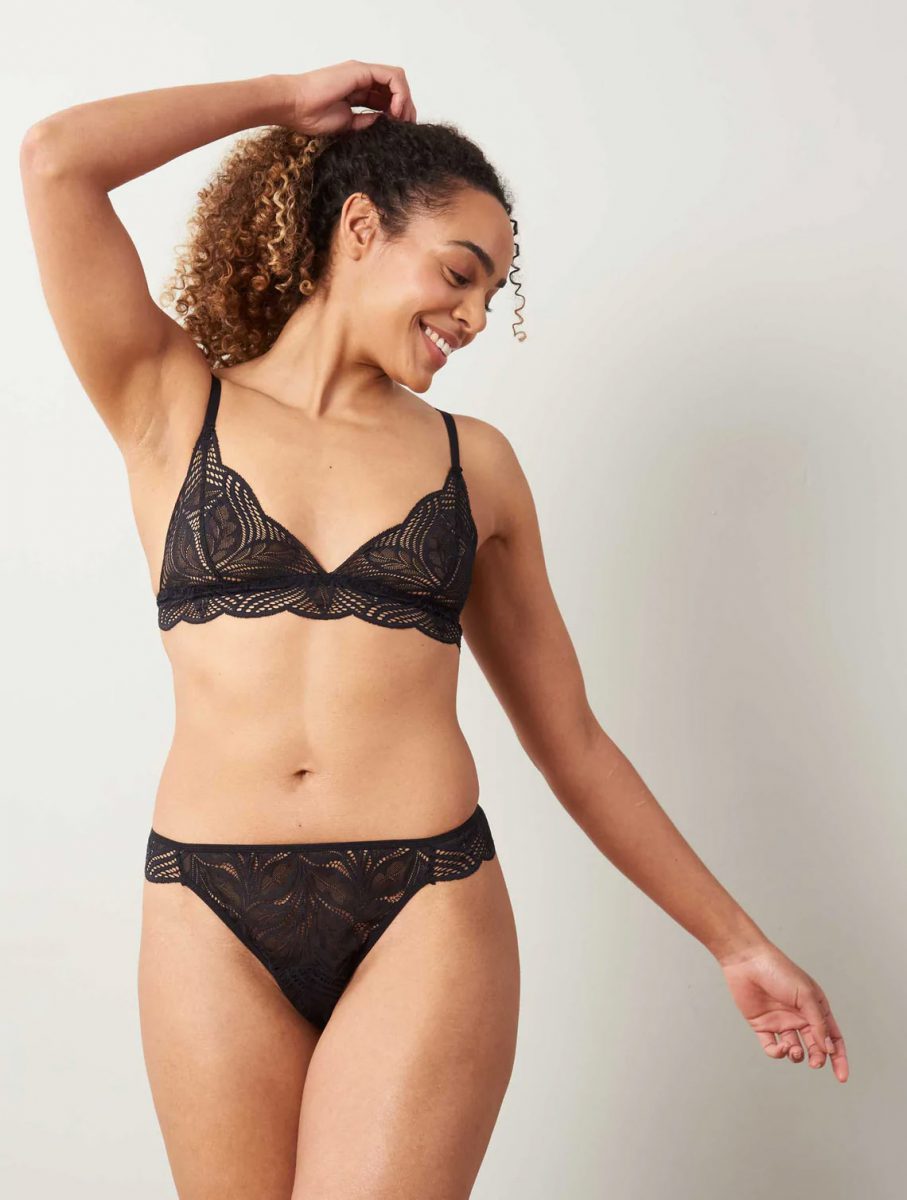 P.S. For a more casual, everyday version of biodegradable lace-detailed lingerie, I also came across Stripe & Stare's B-Edit collection while writing this piece.
What do you think about Fleur of England's Deilen collection? And what are your thoughts on choosing 'biodegradable' nylon-based lace versus plainer fabrics in natural materials?