Have you heard of our annual lingerie design competition? It's our yearly search for undiscovered talent in the lingerie world, with entry open to anyone and everyone from around the world aged 16 or over.
The theme this year was Seasons, and we asked entrants to design a 2-piece lingerie or nightwear set inspired by their choice of spring, summer, autumn or winter. You can check out the 16 finalists on our Facebook page (who all did a fantastic job and came up with some truly gorgeous lingerie ideas), and now it's time to reveal this year's winners!
3rd place – Antra Lodha, India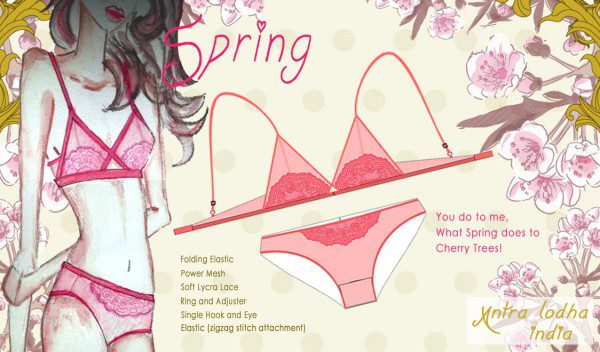 Taking her cue from spring, Antra designed this bra and knicker set inspired by a poem by Pablo Naruda that speaks of love and lust, ending with the line "I want to do with you what spring does with the cherry trees". The poem, according to Antra, is flirty and sexy and reeks with desire which was exactly what she aimed to convey in her blossom-pink set in power mesh and lace.
Antra will be receiving a £25 gift voucher and we'll be interviewing her on the blog later this month for those who want to find out more about her design.
2nd place – Chloe Ryans, UK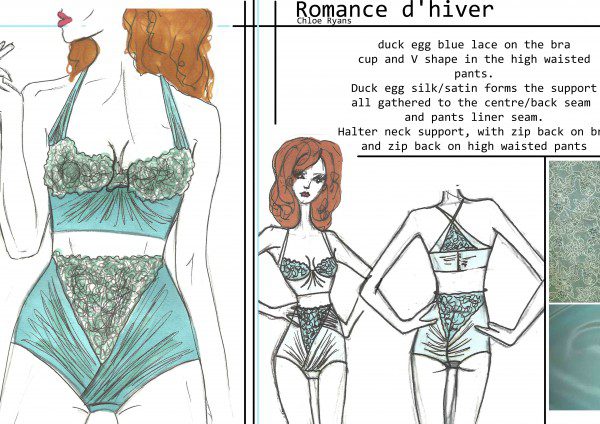 Chloe's Romance d'Hiver (Winter Romance) design is longline bra and high-waisted knickers set inspired by the seduction of snowy days and log cabin stays curled up in front of the fireplace. In a wintery duck-egg blue silk with mint green lace, Chloe would style her look with red lips and a dash of faux fur.
Chloe will be receiving a £50 gift voucher as well as an interview on our blog about her entry and her design aspirations.
1st place – Berkelly G., USA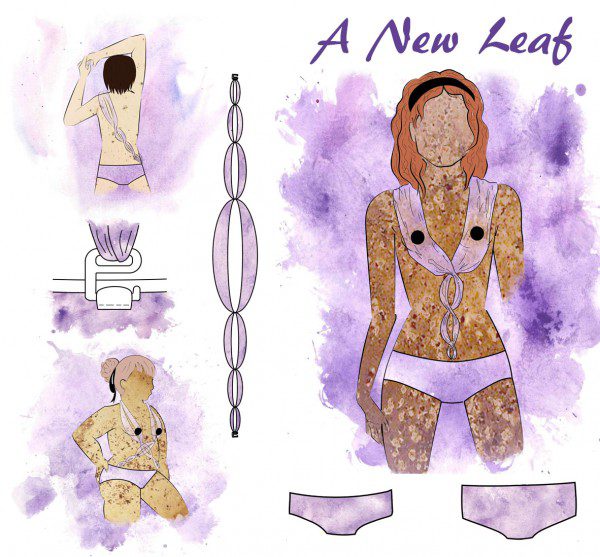 Berkelly's design is inspired by the transformative nature of spring, and I loved the way she had translated this into a garment that looks simple at first but can actually be worn in many different ways thanks to hidden loops inside the knicker waistband for the two ends of the chiffon sash to attach to. The design was creative and unique, whilst remaining wearable and easy to manufacture.
Berkelly's design will be produced and sold as a limited-edition item here at Esty Lingerie early next year, so if you love this design too be sure to subscribe to our newsletter to know when it's available to buy! Berkelly will also be receiving a £100 gift voucher, a set for herself when it goes on sale, and an interview on our blog.
That's it for this year but our Lingerie Design Competition will be back in 2015 with a new theme!
What do you think of the winning designs?