Disclosure: I bought both items here with my own money and was not asked to review them. This post contains affiliate links.
Today I bring you a couple of 'brief' reviews, har har. I've fallen a little behind on the things I had planned to review and these knickers are both now sold out, but they're pretty and I wanted to feature them anyway. So rather than my usual, in-depth reviews, I thought I'd bundle them together into one short but picture-heavy post. Enjoy!
La Lilouche Veronika knickers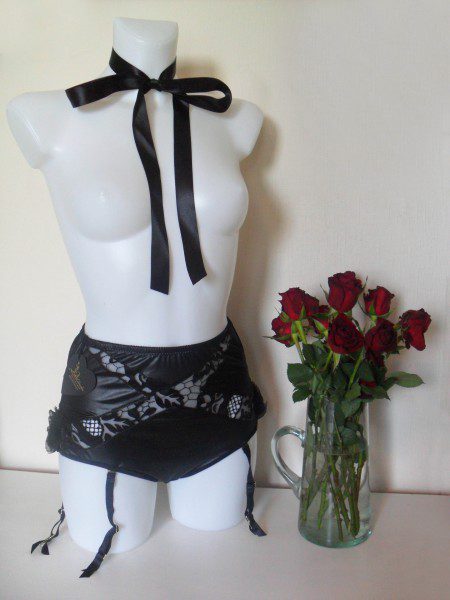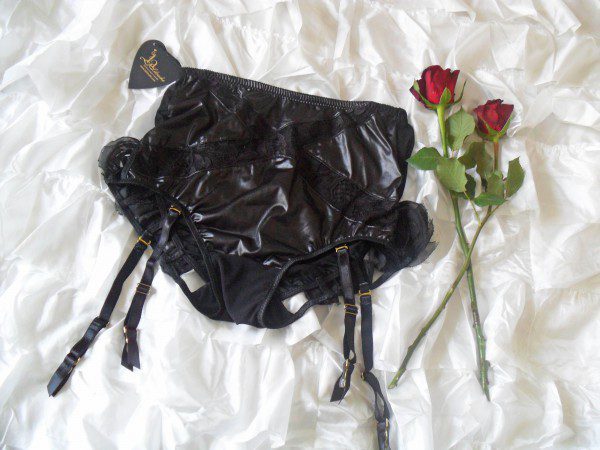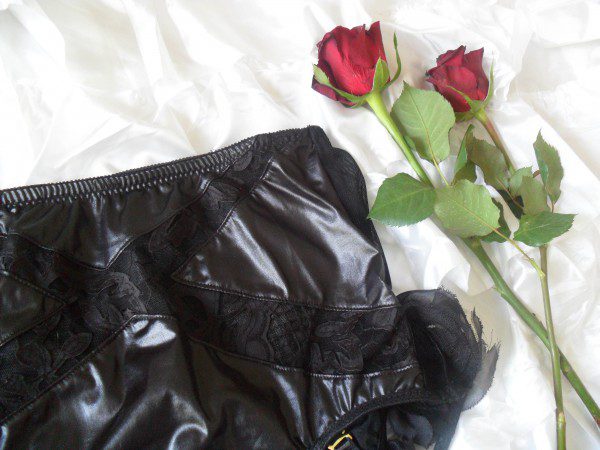 My La Lilouche Adelle-Lana set is one of the most luxurious things I've ever bought, and pretty much the moment I received it and saw the quality and detail first-hand I went back for more from her sample sale (still on, by the way).
I'm just so in love with these Veronika knickers. They have basically everything on them – wet-look fabric, sheer fabric, appliqué, cut-out detail, 3D roses… need I go on? Yet with it all being the same colour it doesn't look like too much. This is what I love about La Lilouche; so many of her designs feature a multitude of different textures and fabrics that are blended perfectly together. The finish is artistic and unique and very, very luxurious.
La Lilouche's prices reflect the level of detail that goes into her pieces i.e. it's expensive, but it's so worth every penny. I've now got my eye on the high-waisted Alexina knickers, the button-up Leina knickers and, like, every other item in store.
Agent Provocateur Bubbles knickers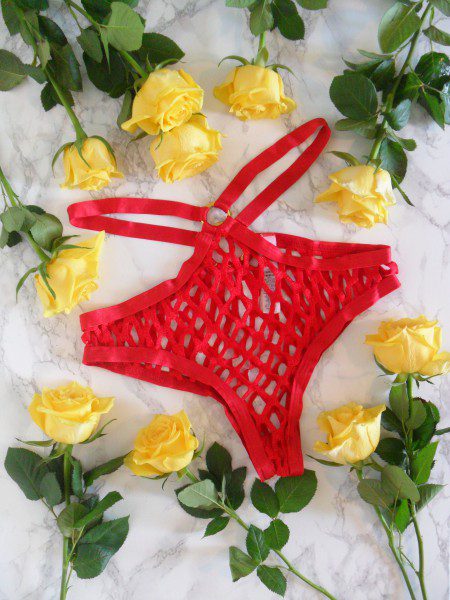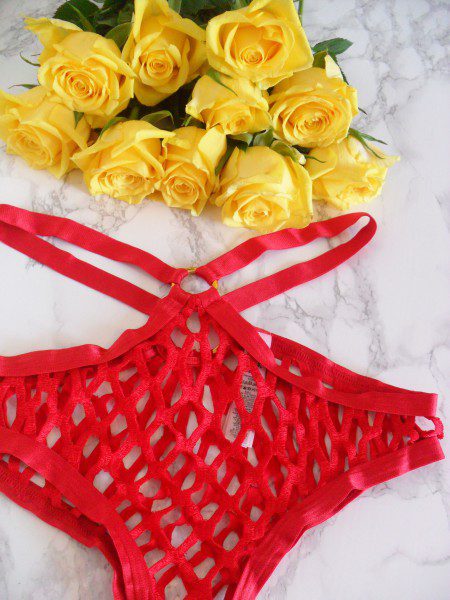 I have long coveted Agent Provocateur's Bubbles line. I first wrote about it in the original black back in 2012 and it was one of those pieces I'd really regretted not buying once it had sold out, but then the planets aligned and they re-released it a few seasons later in my favourite colour, red.
As much as I love the aesthetics here, I ended up buying this on sale (one of the few pieces I said I'd allow myself to do that for during my full-priced only challenge) and I'm glad I did. The knickers do have a gusset but it's a teeny tiny one that covers nothing, so with the ginormous gaps in this supersized net it's just not very comfortable or, in my opinion, attractive to wear. I'm going to sew in a taller gusset myself!
The elastic trims around the leg openings have a tendency to turn over as I walk and show the stitched-onto side, and the net itself is a loosely-woven and easily-pulled kind that's already rubbed thin almost to the point of falling apart where it wraps around the gold ring at the back. I've bought rather a lot from Agent Provocateur over the years and I have to say, this is the lowest-quality item of the lot. It's nice to finally own something I've lusted after for so long, but honestly I kind of wish I'd put the money towards something else.
What do you think of these two pairs of knickers? Also, I'd love to know if you prefer my usual, detailed reviews that cover fit, durability and so on, or short and sweet ones like this? I don't review everything I buy simply because I don't have the time, but I could consider doing more regular mini reviews like this if you'd be interested in them.