Disclosure: I purchased this lingerie myself.
I don't recall where I first came across this Sakura Blossom bra set, but I do remember that it was love at first sight. Just last year I was lamenting the lack of textured lingerie out there, something I always look for in my outerwear wardrobe, and then up popped this gorgeous set just covered in 3D flowers.
I'm still working my way through my one-lingerie-purchase-per-month blog challenge, so although I discovered this set in October it took me half a year to place my order. I purchased the set on 13th April and it arrived on 5th May. There's no information on Moondust Intimates' website about delivery times or whether items are made to order, so a couple of weeks after ordering I emailed to check up on the status and yep, things are made to order with a usual production time of 2 weeks – perfectly reasonable for handmade lingerie. I do think this information should be on the site though!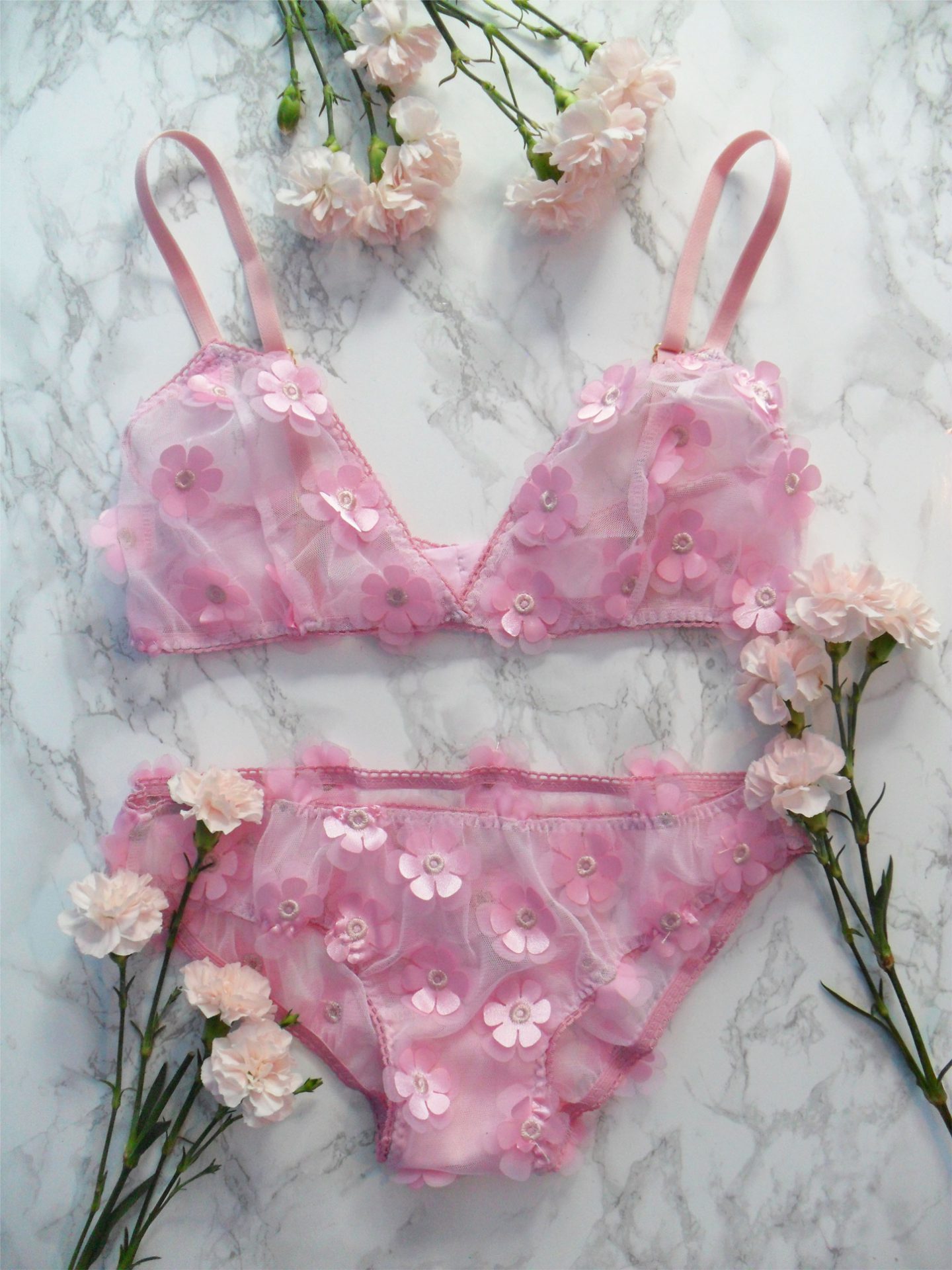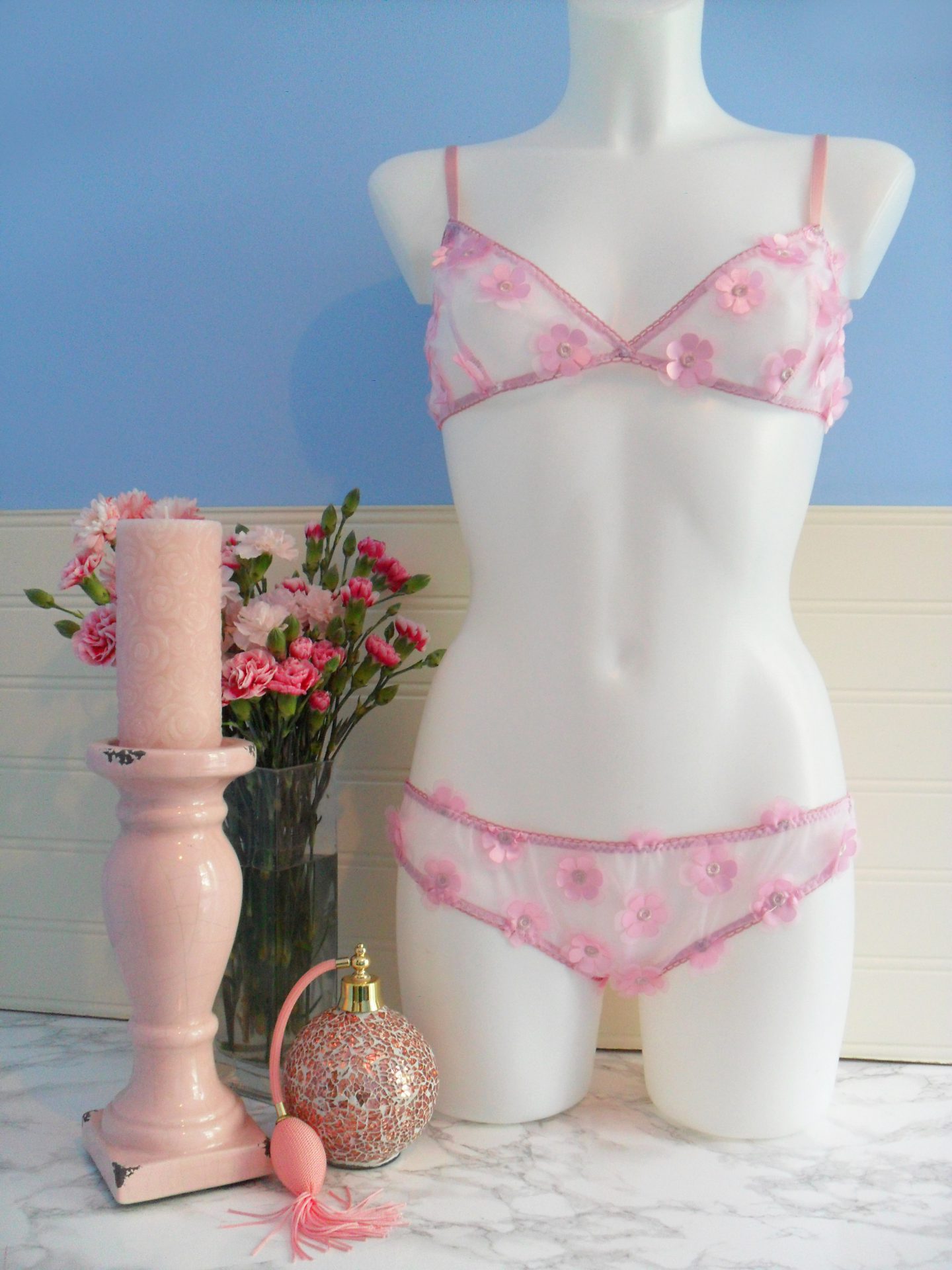 Appearance
This set is so me. I'm a girly girl at heart and this bralette and knickers makes me feel like the grown-up version of the fairy princess I wanted to be as a child!
The bralette and knickers themselves are very simple designs – a classic brief and a seamed triangle cup – and that was the right decision. The 3D blossom fabric is so bold and in-your-face that adding any other details like straps or bows would have looked overly fussy. As it is, it's already eye-catching – whatever you think of the set, you can't deny that it's unique.
Verdict: 8 / 10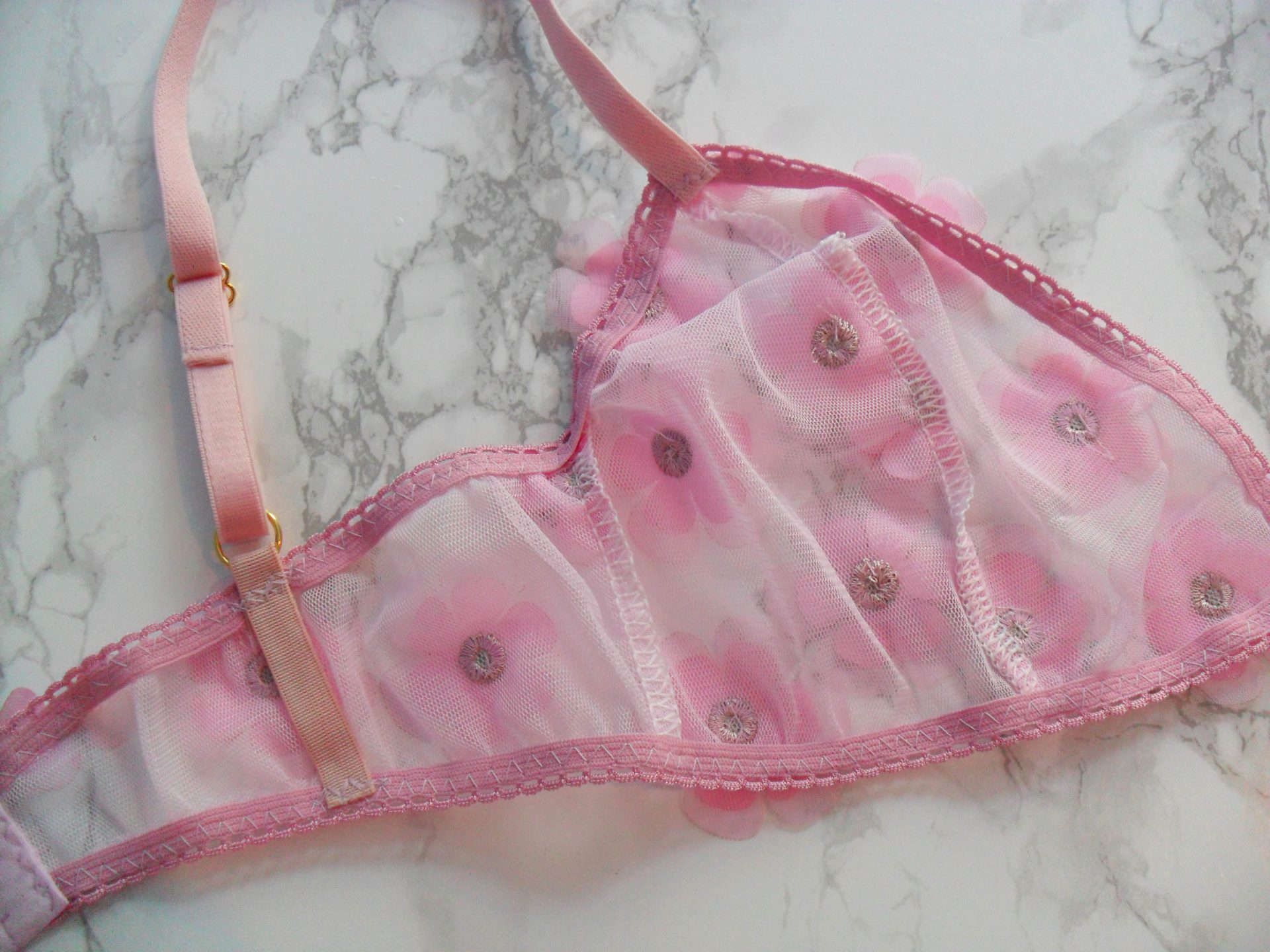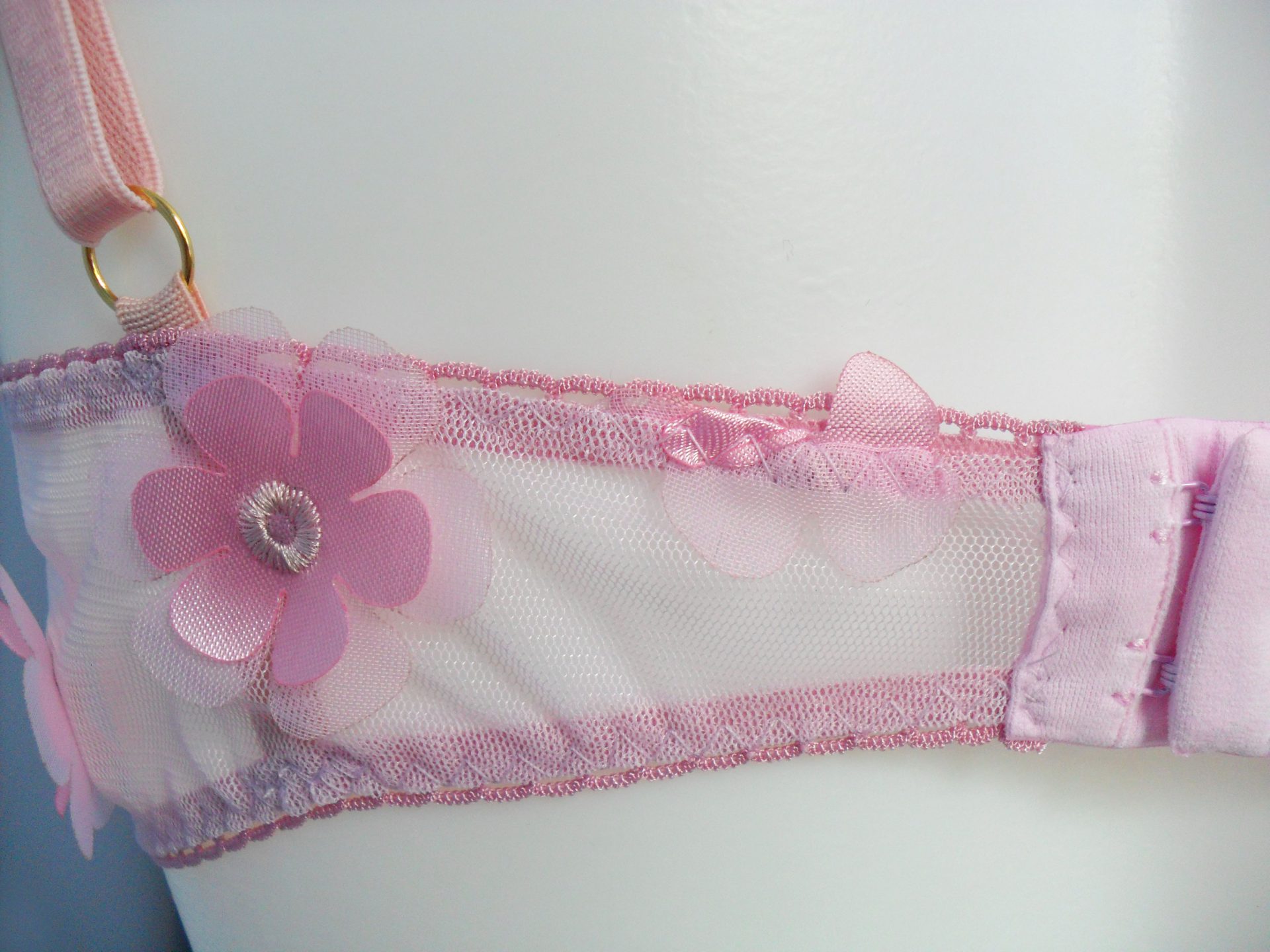 Construction
The Sakura Blossom set is unlined, except for a cotton gusset in the briefs. I did worry that the fabric might feel scratchy where the flowers have been embroidered on, but personally I didn't find it uncomfortable – quite the opposite in fact, I can forget I'm even wearing it!
As you would expect from the price (because can you imagine how long it would take to add all of these flowers one-by-one post production?!), the lingerie is made from fabric that has the flowers pre-sewn on. That means that lots of them fall where there's a seam and I like that the flowers have been allowed to overlap at the knicker hems and bra edges, which adds to the organic feel of this design.
However, in a number of places the flowers haven't been held totally flat whilst sewing, and petals have gotten folded over. In the grand scheme of things it's not that noticeable, but it does make the construction feel a little rushed and rough around the edges.
Verdict: 6 / 10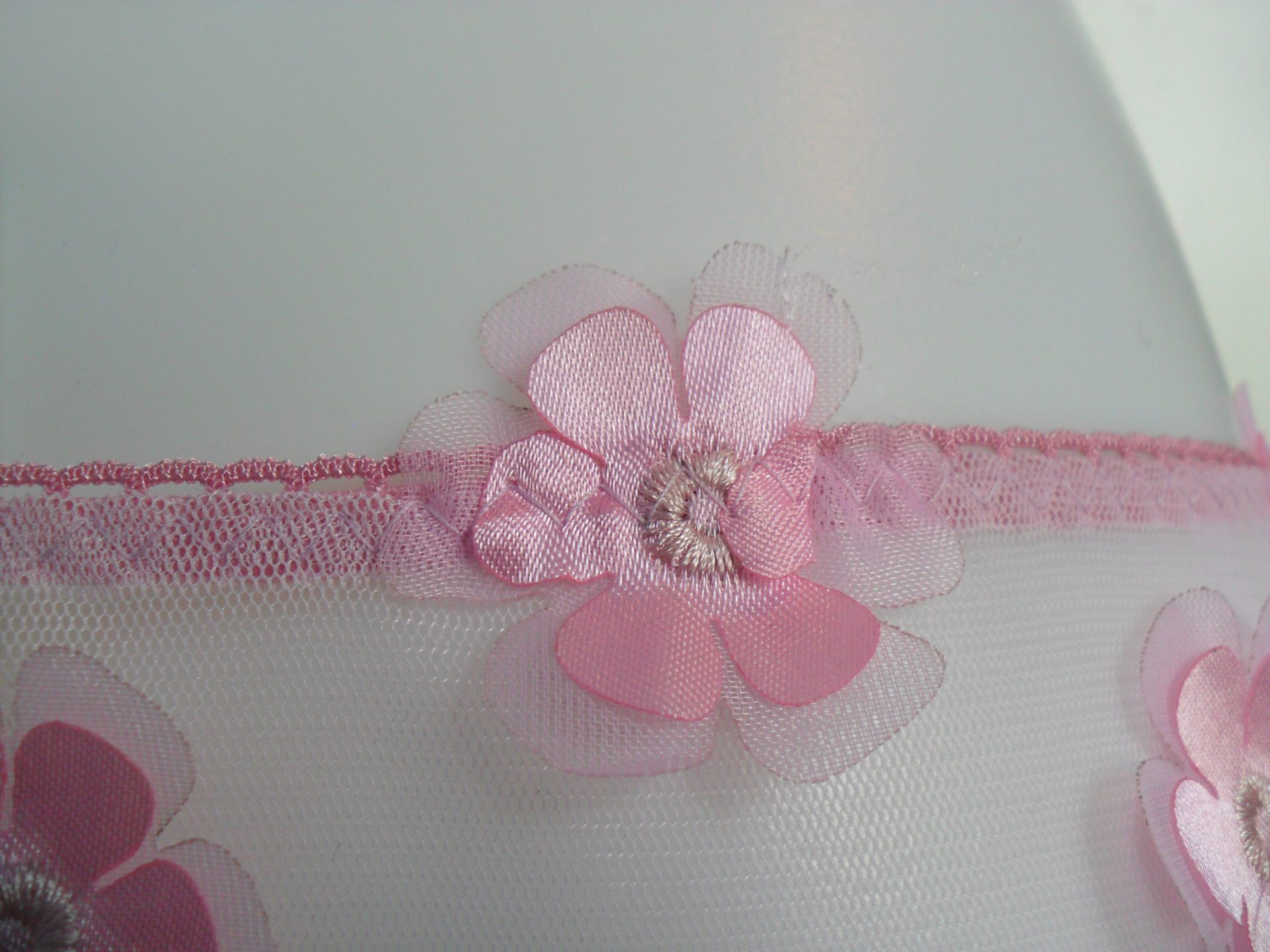 Fit
At the time of my purchase, the Sakura Blossom set came in S/M/L sizing (possibly larger too, I can't recall) and when I enquired about size the designer offered to make it to measure at no extra cost. I sent over my usual bra and clothing sizes, plus my underbust, overbust, waist and hips measurements.
Although the knickers fit great and the cups do too, the band is really loose. To the designer's credit, it is precisely 26″ which is the underbust measurement I sent her. However the band is so stretchy it should really have been made smaller than my actual ribcage measurement to have that snug and secure fit you want from a bra band. Compared to some of my other bralettes, the Sakura Blossom band is 2″ longer than my size Large Lara Catherine Collections one, and 3″ longer than my size Medium Kriss Soonik one.
I was never expecting this bralette to offer any support, but I don't like that the band rides up between my shoulder blades. However, this item is now available in 30-38 A-D (with custom still available for a nominal fee), so perhaps the fit has been improved to be in line with standard bra sizes. There's no option to choose which size you want the accompanying knickers to be though, so I recommend getting in touch with the designer to clarify – especially if you are a very different size on top and on bottom.
Verdict: 6 / 10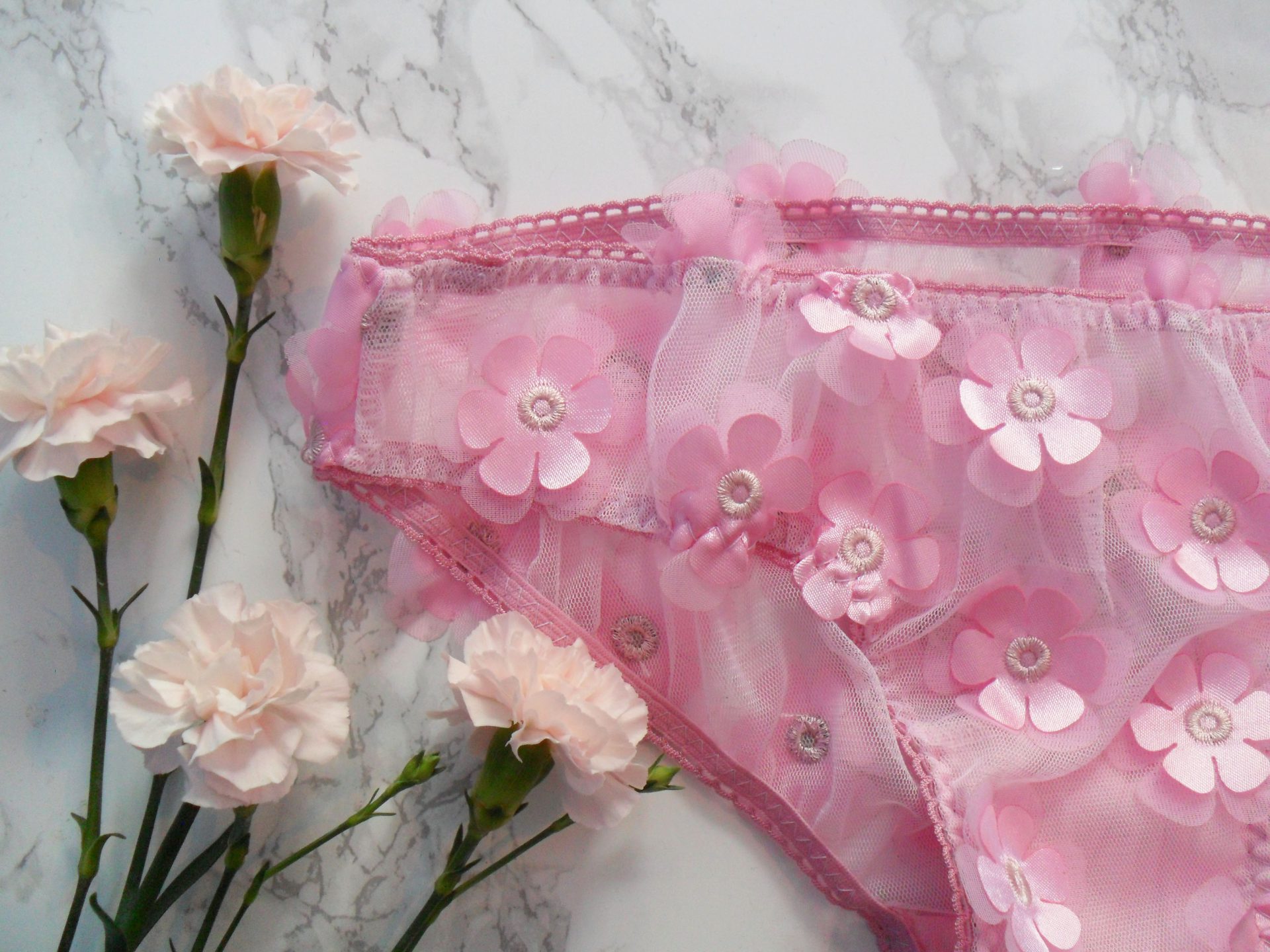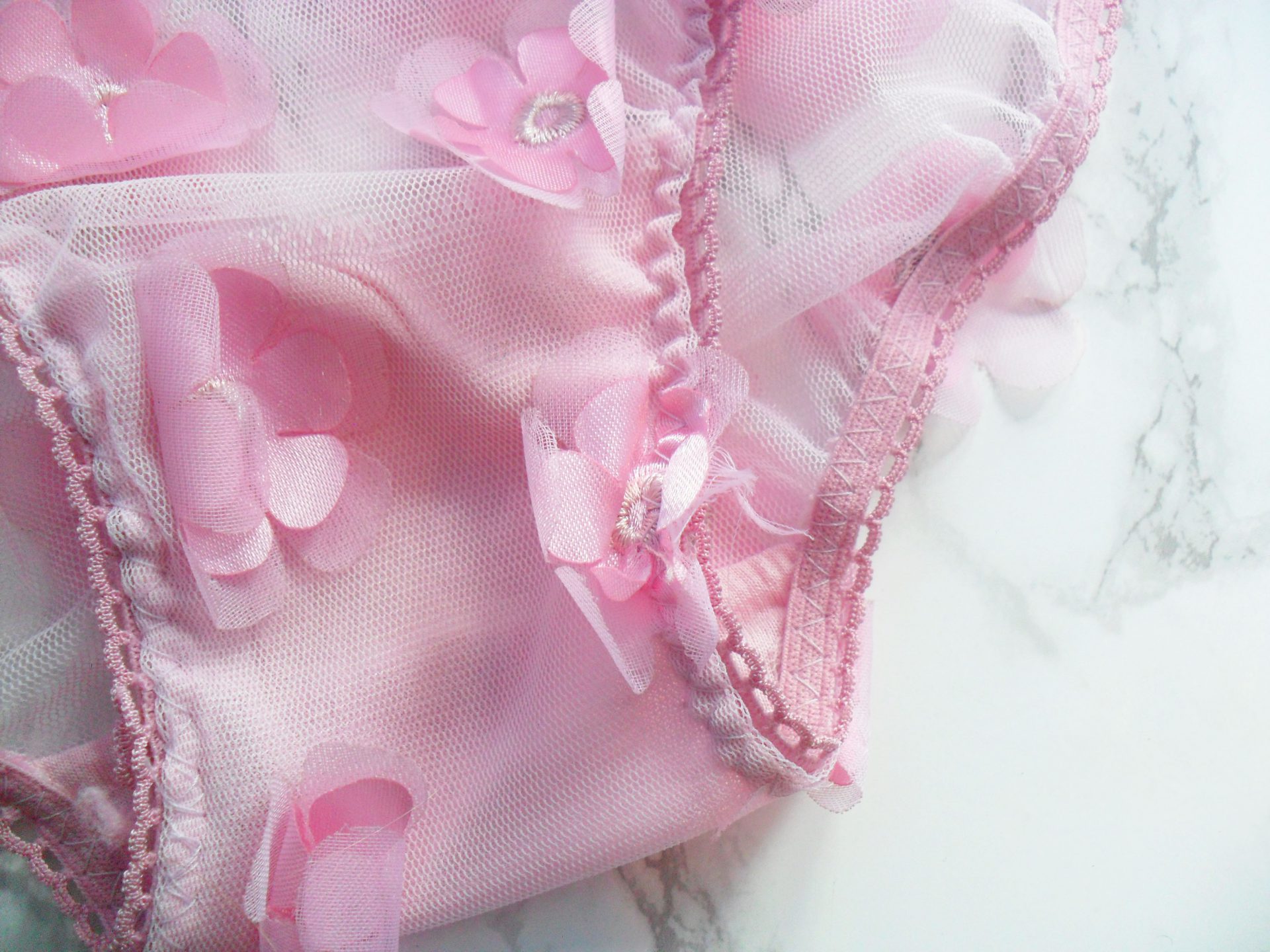 Durability
Now that I've had this set for 6 weeks and worn it as many times, some of the mesh petals and starting to fray (see above). A few flowers are also now curled up instead of laying flat and I haven't wanted to risk trying to iron them out. This is despite careful hand-washing, storing the set in a protective bag, and only wearing it with loose clothing that isn't going to rub against the fabric all day.
Unfortunately, this definitely isn't a set that's going to last forever.
Verdict: 4 / 10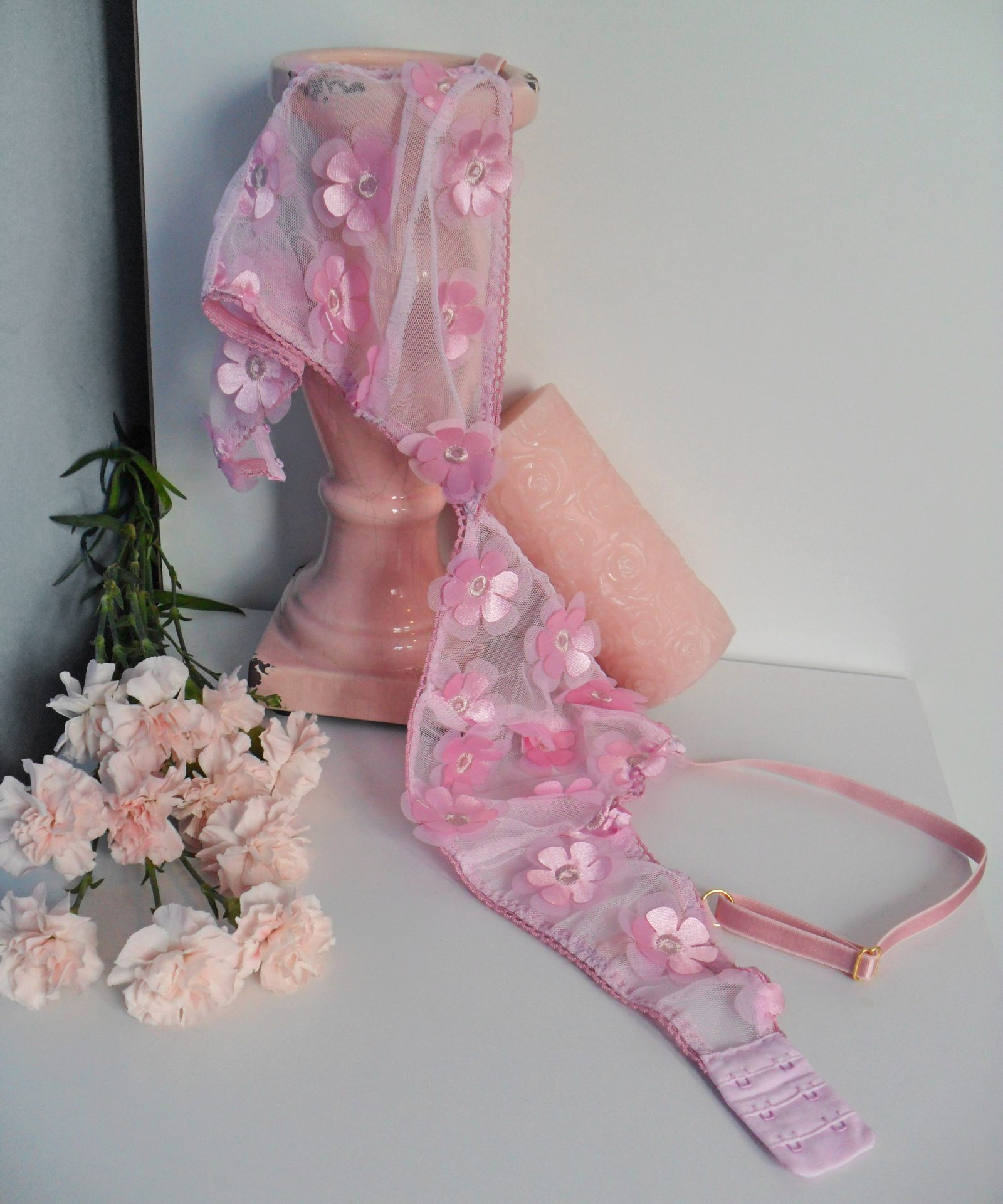 Value for Money
When I purchased this set from Moondust Intimates it was £37. Now, with the new sizing options, it has increased slightly to £39. I think that's fair – if I'd paid much more, I'd have been highly unimpressed with the set's longevity and its minor construction flaws. If I'd paid less, I'd have felt like the designer wasn't charging enough for her time.
As it is, I am sad that this bralette and knickers clearly aren't going to stay looking good for very long, but the £37 was worth it just to be able to wear something so delightfully pretty if only a handful of times! Buy it for a special occasion or for a boudoir photo shoot, but not just for everyday.
Verdict: 6 / 10
The Sakura Blossom set is also available in a pastel purple, and you can get a matching choker for £5 in either colour. The handmade brand also has some other designs that are worth checking out, including the Sabrina velvet bralette set with cut-out details and the red Sasha set with fun fringing.
What do you think of Moondust Intimates' Sakura Blossom set? Let me know in the comments below!