Disclosure: I received this set free of charge (except for customs fees) from Burgundy Fox when reviewing their lingerie subscription service – you can read that piece here. I decided I wanted to review the lingerie itself too, but this article is unaffiliated with either Burgundy Fox or Blush. 
As the disclosure says, I received this set in a subscription box. I had no idea what was going to be inside, and it's not something I'd ever have chosen for myself. The shape, the colour… it's just not my usual style. But it fit well and felt comfy on, so I started wearing it, and then something strange happened – I realised I'd actually been wearing it a lot.
I haven't owned any lingerie by Blush before. They've been around since 1988 but are based in Canada, and with shipping to Europe being somewhat pricey, I've never really paid the brand much attention. Whilst writing this review I also spotted that they're charging non-Canadian customers more for their products. A 25 CAD item becomes a 25 USD item for everyone outside the country, which equates to a 33% price hike. Since moving to Spain I've noticed just how many brands do this – the EUR version of an item is so often more expensive than the GBP one – but common as it may be, it still feels pretty shady.
But I'm digressing, let's get onto the review!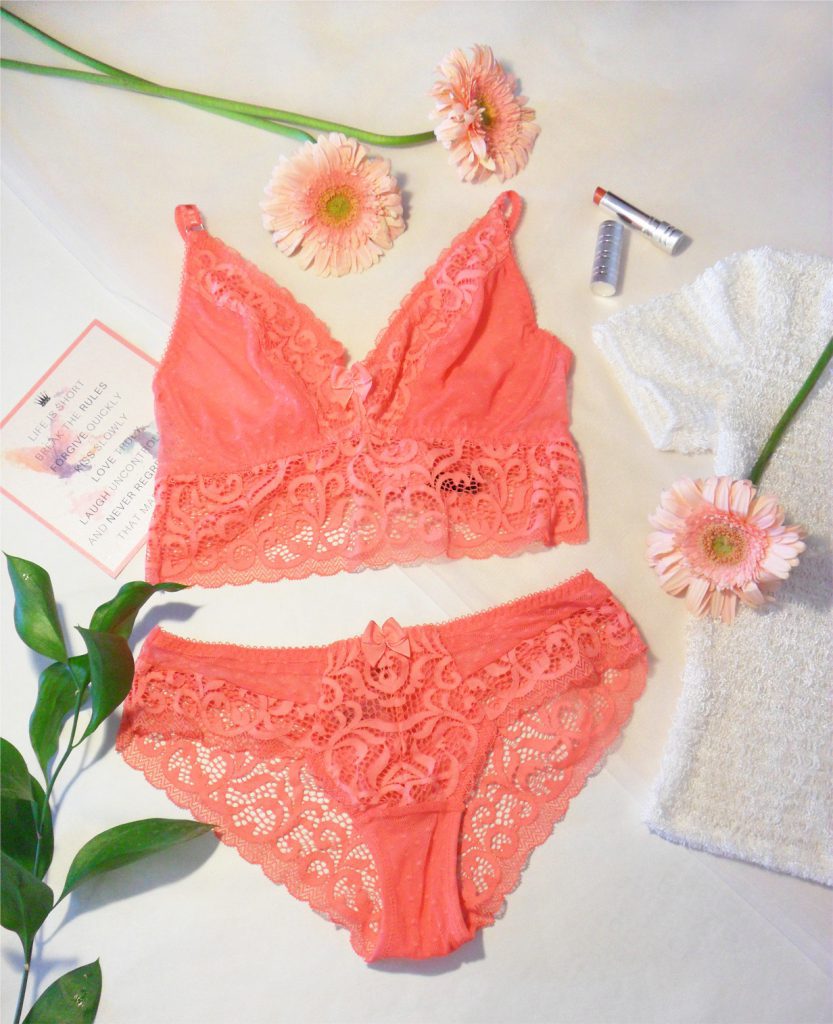 Appearance
Although I've said that Reverie isn't my typical style, there is one thing I like about this range – the lace. It's made from a wide net with a flat, embroidery-like floral pattern. I particularly like the longline bra band as a way to show its pattern off.
The lace is broken up with polkadot mesh, and the straps are nice – satin-striped elastic with picot edging and gold-tone hardware. It's overall a cute, simple-but-sweet basic that's really rather pretty.
Verdict: 6 / 10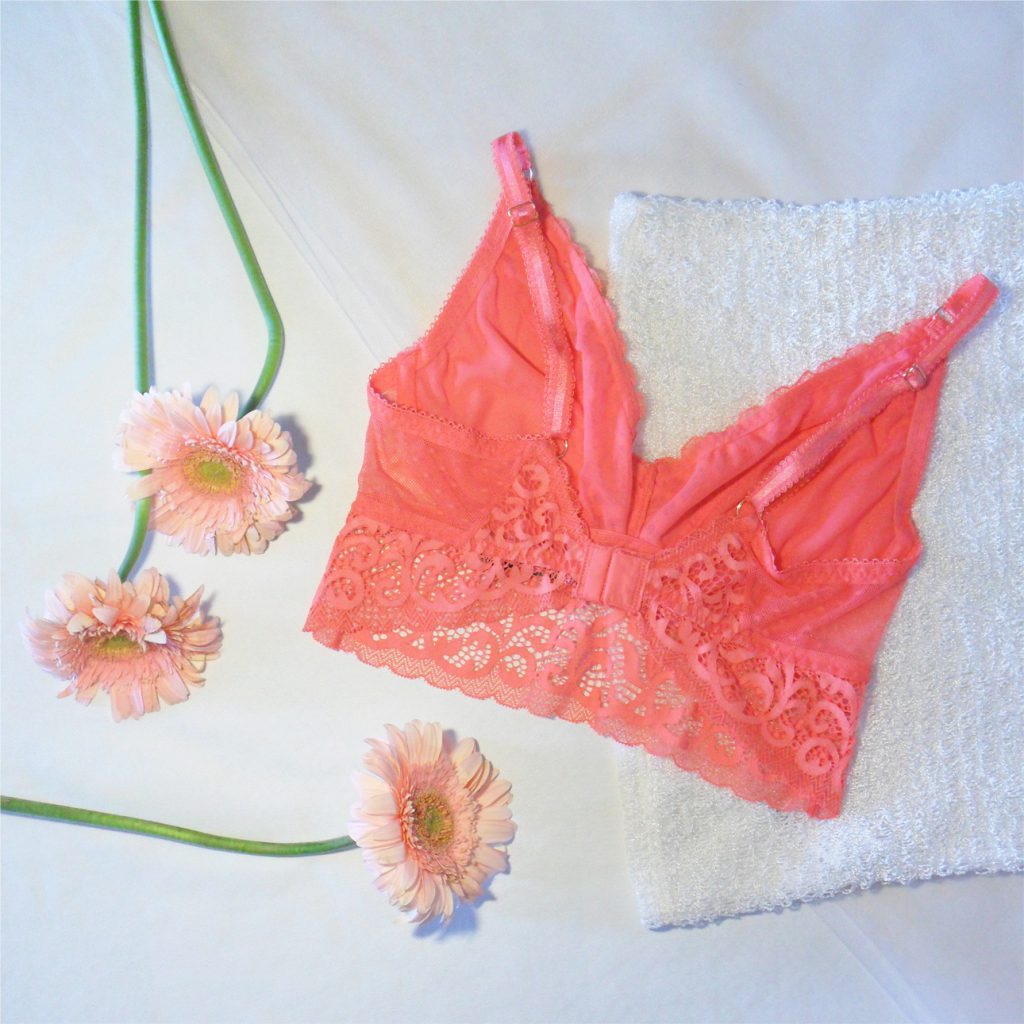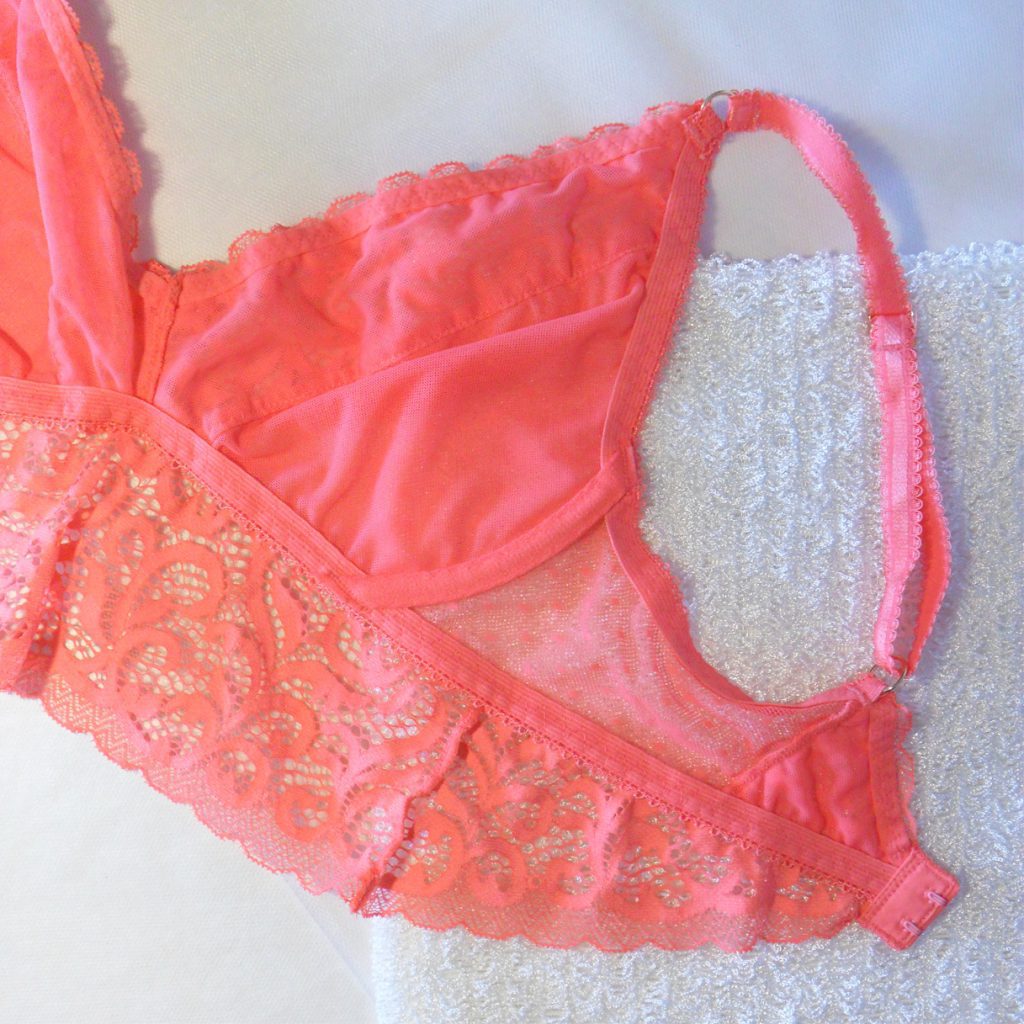 Construction
The Reverie bralette and hipster are both well-made, with neat and secure sewing throughout. The cups and centre-back of the band (either side of the hook-and-eyes) are backed with mesh for added support. The most interesting feature though is what Blush describes as a "1/4 wire", something quite a few of their bralettes come with.
You know how some bralettes have a short plastic bone at the side of the cups to add stability to the band? This is similar, except instead of boning, it's a little piece of bra wire that follows the curve of the breast. Which is unusual – not a construction detail I've ever seen before! It's not an underwire so don't expect it to offer any lift – this is still essentially a wireless bralette. But if you've got breasts that splay out sideways, you may find that the wire helps to keep breast tissue forward and inside the cups. It also anchors those cups in place.
Verdict: 8 / 10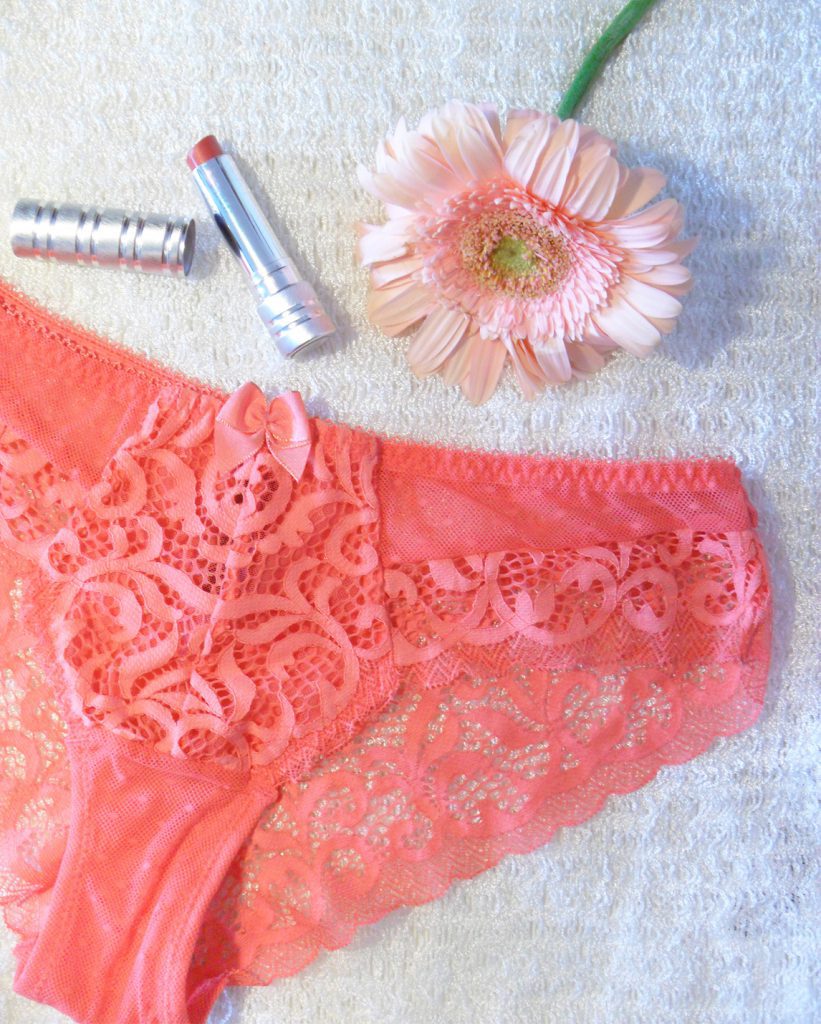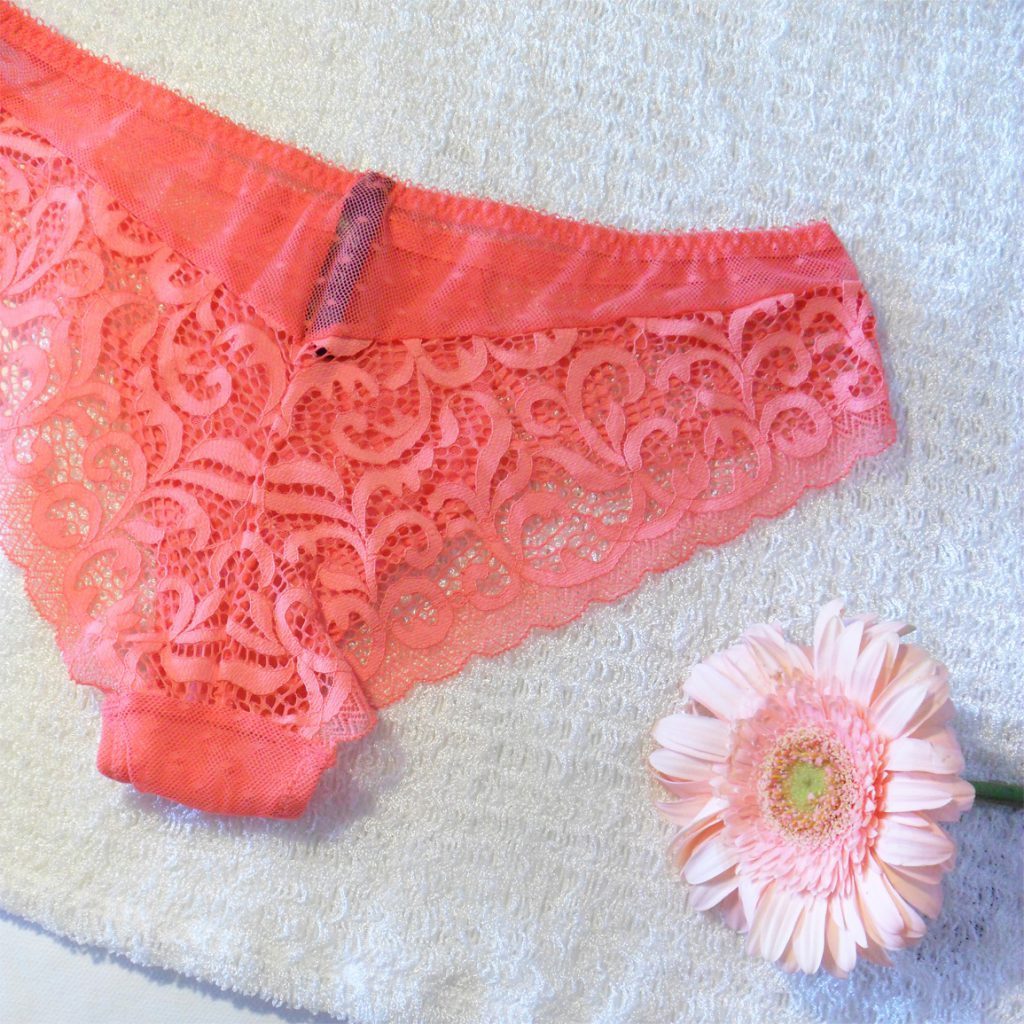 Fit
I was sent an XS brief and size S bralette, and as I've already mentioned, the fit is great. For reference, XS is my go-to for all clothing, so the bottoms fit true to size. They're elastic-free all round the legline too and the lace is nice and stretchy, so there's absolutely no cutting in.
In bras, I usually wear a 30DD. The band here feels like a 32 because it rides up just a tad. The cups are stretchy and sit perfectly flush against my chest, but could accommodate a cup size larger or smaller just fine. According to Blush's size chart, it's supposed to fit a 32C-D or 34A-B, which I think sounds about right. I would have preferred the tighter band of the XS bralette but then the cups would have been too small, so overall I'm very happy with the way it fits me.
Verdict: 9 / 10
Durability
I've had this set since January and have been wearing it once or twice a fortnight, and it still looks practically new! I've been checking it for at least some little sign of wear to mention, and there's just nothing. Both pieces have been hand-washed, however only the bra says to hand-wash on the label; the knickers can be machine washed for easy care.
Verdict: 9 / 10
Value for Money
I'll go with the USD prices since that's what I would have paid as a European customer (to pay in CAD, you can only ship to a Canadian delivery address). The Reverie bralette costs $52 (~£39 / ~45€) and the Reverie hipster is $32 (~£24 / ~28€). It's not particularly cheap for being a non-cup-sized, made-in-China bralette. For comparison, Boux Avenue (which I feel is of similar quality) has lacy, longline bralettes from £12 to £24, albeit without the side-wire feature.
However, it's not crazy expensive either. And for how well the set has held up to regular wear, I definitely think you'll get your money's worth.
Verdict: 7 / 10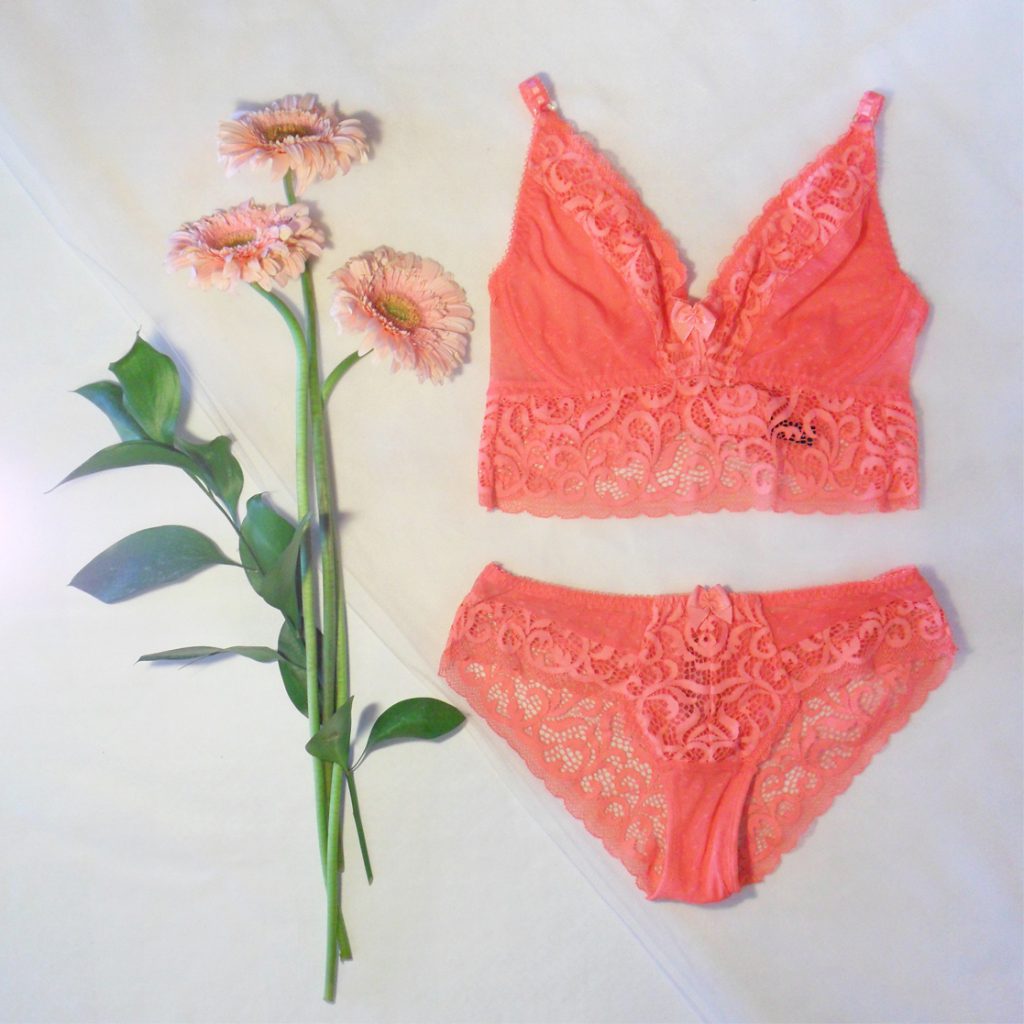 The Reverie bralette set also comes in black, cream and a purpleish-navy. Or if you're loving the coral but not these particular pieces, there's also a structured chemise and thong available. Sizing on everything runs from XS to XL, to fit up to a 36E/38DD and UK size 20-22.
Have you ever bought from Blush lingerie? What do you think of this Reverie set?