Disclosure: I purchased this swimsuit myself. Links with a * are affiliate links.
Lucky Sew and Sew* were my first experience of made-to-measure lingerie back in 2015. Having then recently weaned my son, I treated myself to several pieces from their first collection as a way to treat myself and honour my body which had gone through so many changes over the few years beforehand. From that point onward they've been one of my favourite brands to follow, as their designs grew to include fabulous nursing bras, accessories, and now swimwear!
In July I was lucky enough to visit Croatia (a massive upside of dating an academic is all the conferences they get invited to and pay for through expenses…) and having sized out of last year's swimsuits, I knew straight away that I wanted the Heka Swimsuit*, named after the ancient Egyptian deity of magic and medicine.
Priced at £35 (~$43 / ~39€), this is an incredibly reasonable purchase for something which is made to my measurements. Unfortunately it didn't quite arrive in time, but here in Britain we've been having an absolutely gorgeous summer so I've still had a chance to wear it – just on the rocky shores of Loch Lomond instead of the rocky beaches of Kaštela.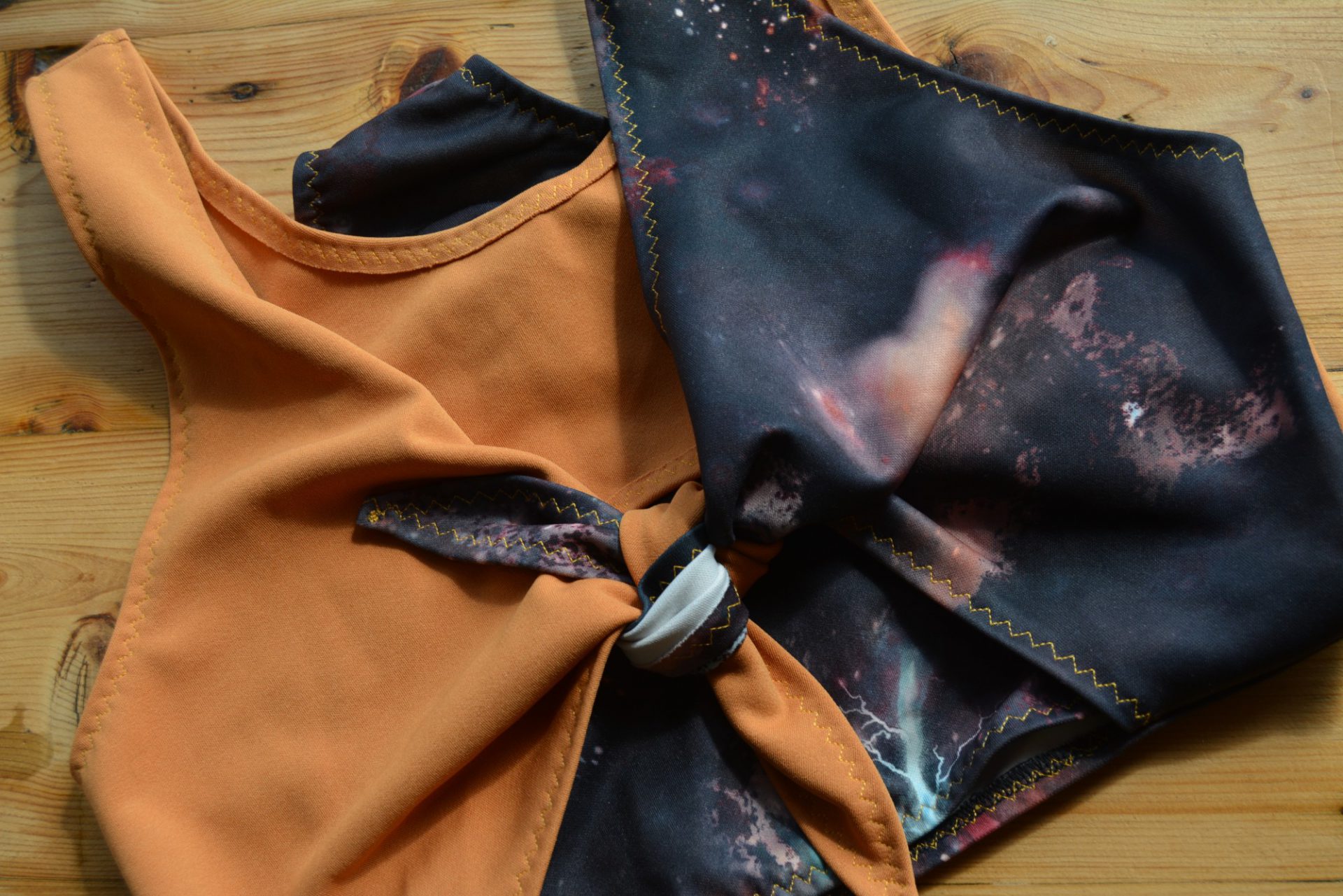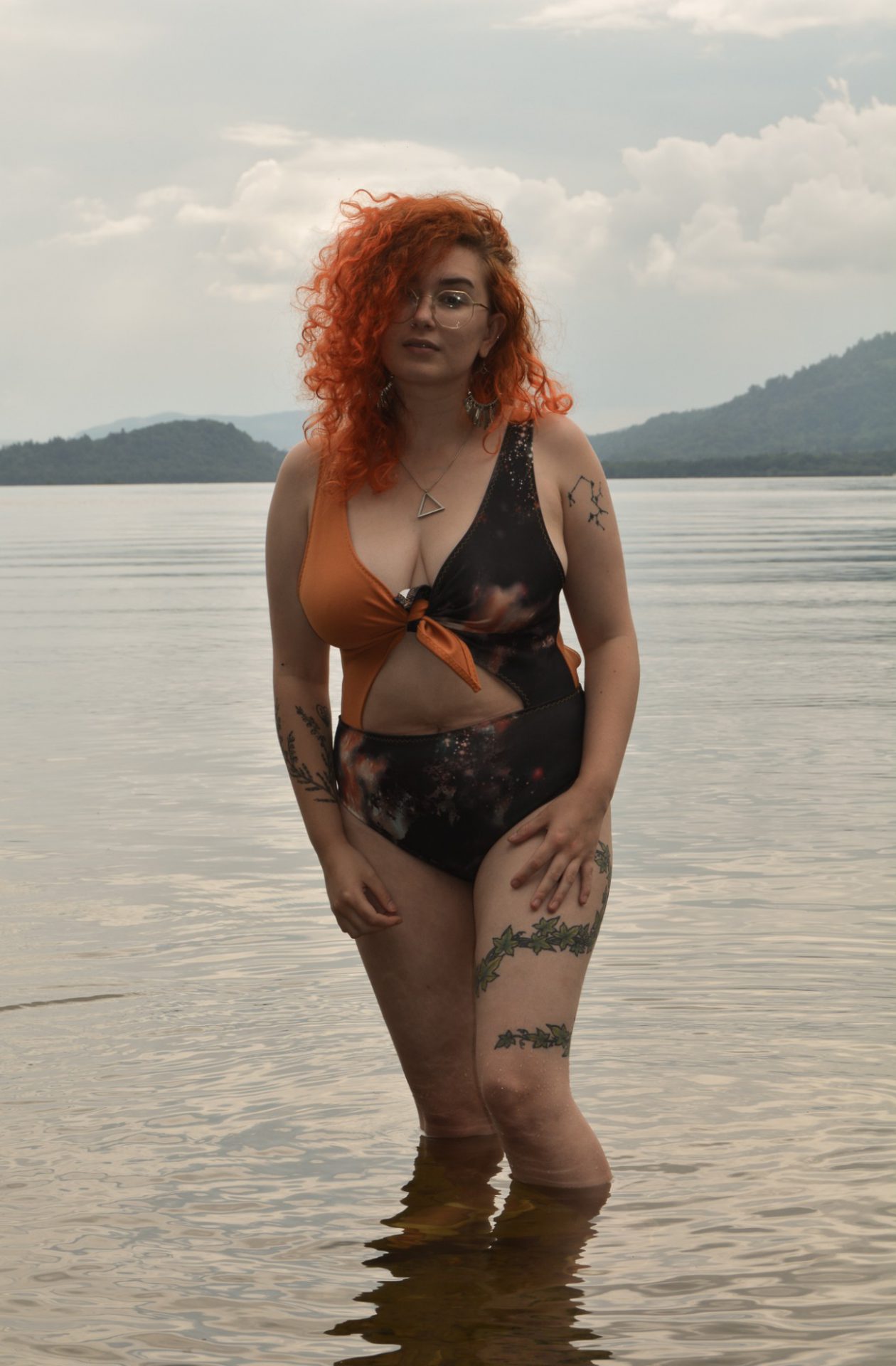 Construction
This is a one piece swimsuit with two triangular panels on the upper-front which can be tied as tightly or as loosely as required. The costume is made of scuba fabric (the contrasting panel of which can be made in a number of different colours, of which I chose "paprika"), all in a single layer hemmed with zigzag stitch and joined with overlock seams. Some areas even have both types of stitch layered over one another, however the suit doesn't feel overly bulky because of this and I appreciate the use of matching contrast thread with the "paprika" fabric.
The scuba fabric is thick enough to not be see-through, but still quite a light material. It's nice and stretchy as a result, making it easy to tie the front knot. The swimsuit also has elastic sewn around the legs and upper-waist band of the 'pants' section of the swimsuit, giving it a secure fit around the lower body.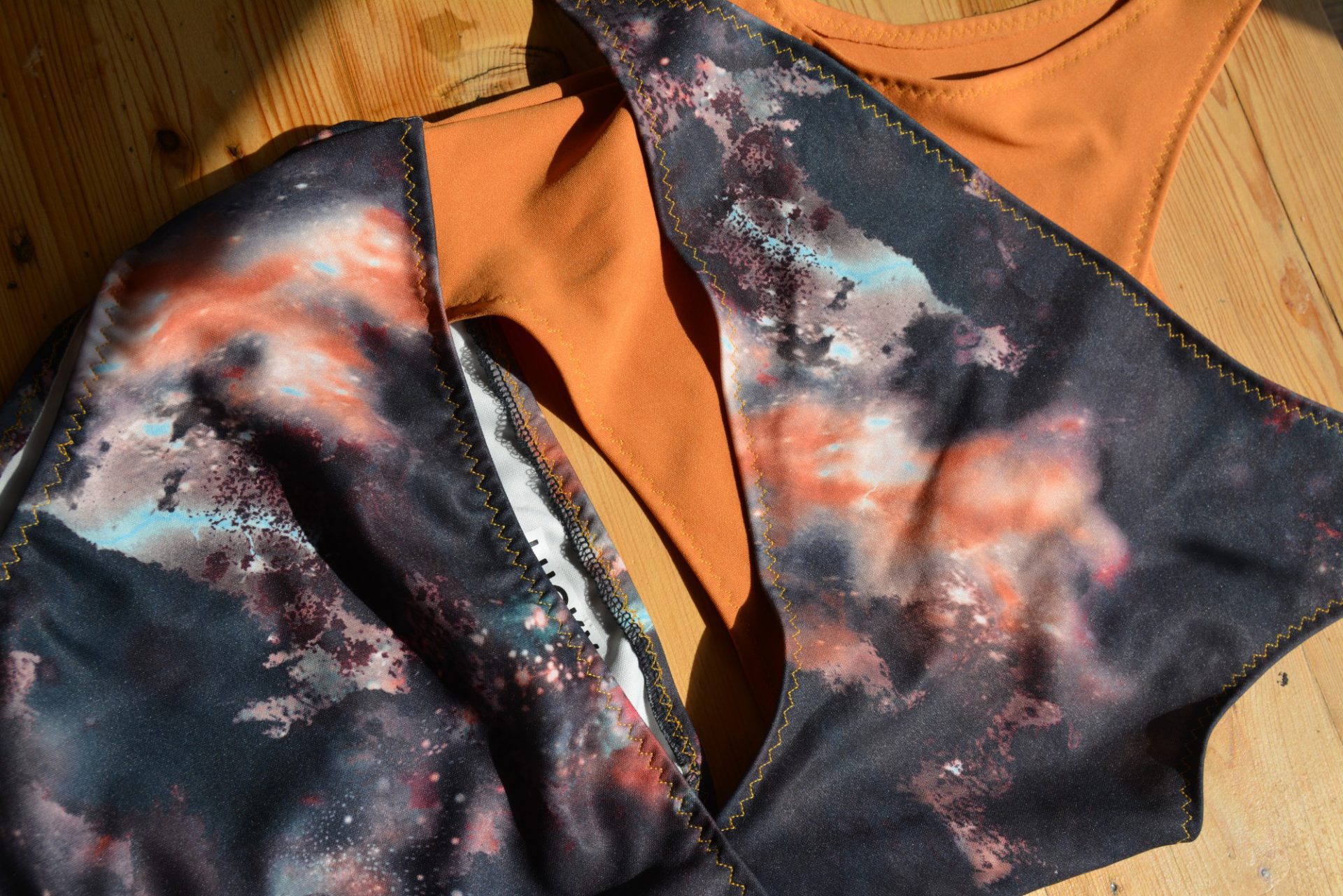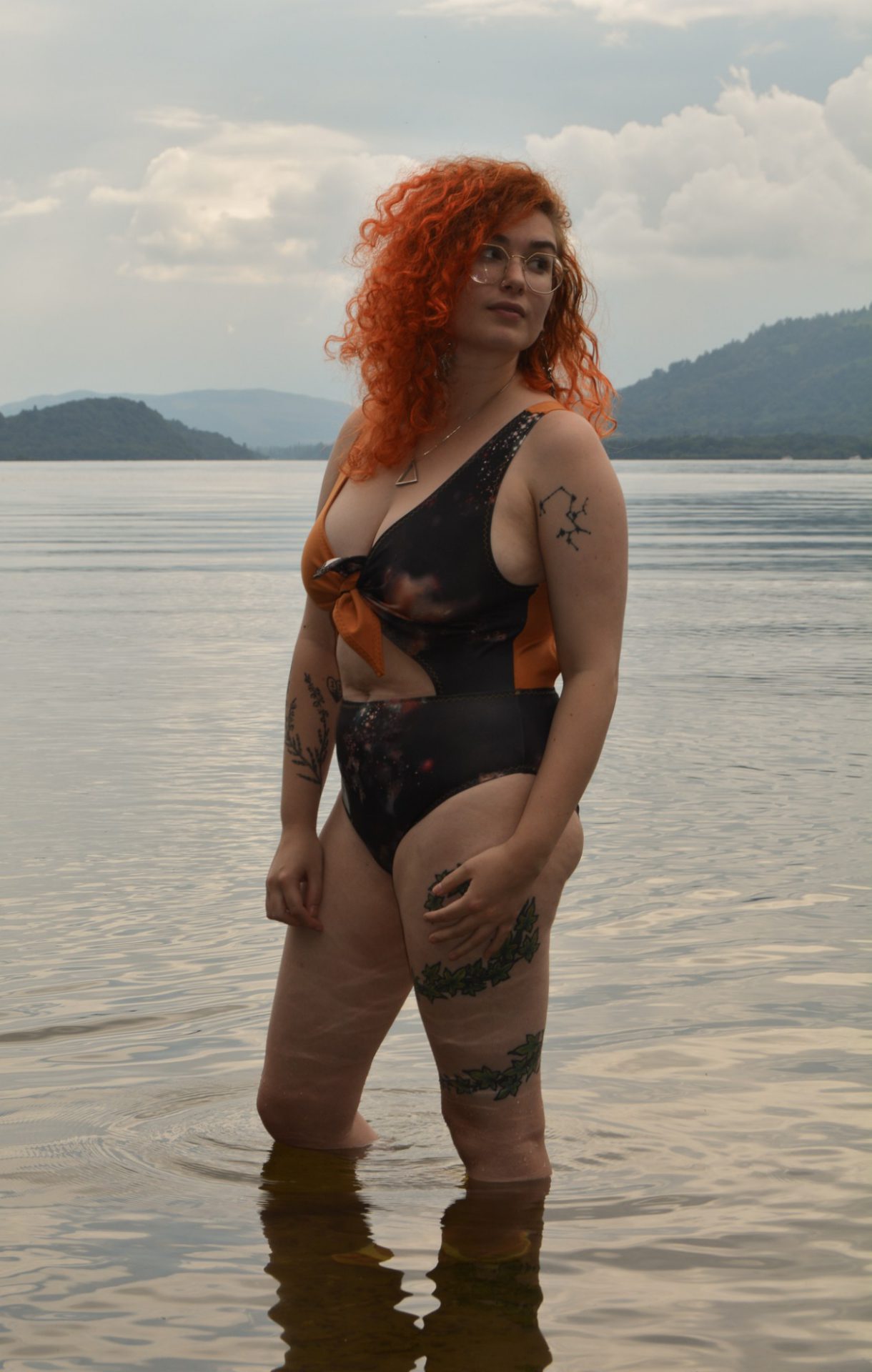 Fit
As I previously mentioned, Lucky Sew and Sew make all of their lingerie and swimwear to the measurements of the customer. I sent my bust, under-bust, and lower hip measurements to Carly in a note while purchasing the swimsuit on Etsy. I'm really happy with the fit of this swimming costume; nothing cuts in and no parts feel loose enough that I'm having to constantly adjust myself.
I especially like the front-knot design, and this was a big reason why I wanted to purchase this swimsuit in the first place. I'm hoping that unlike my underwired swimsuits, which I rarely get to wear two summers in a row thanks to size changes, this will offer a more flexible fit which can last longer.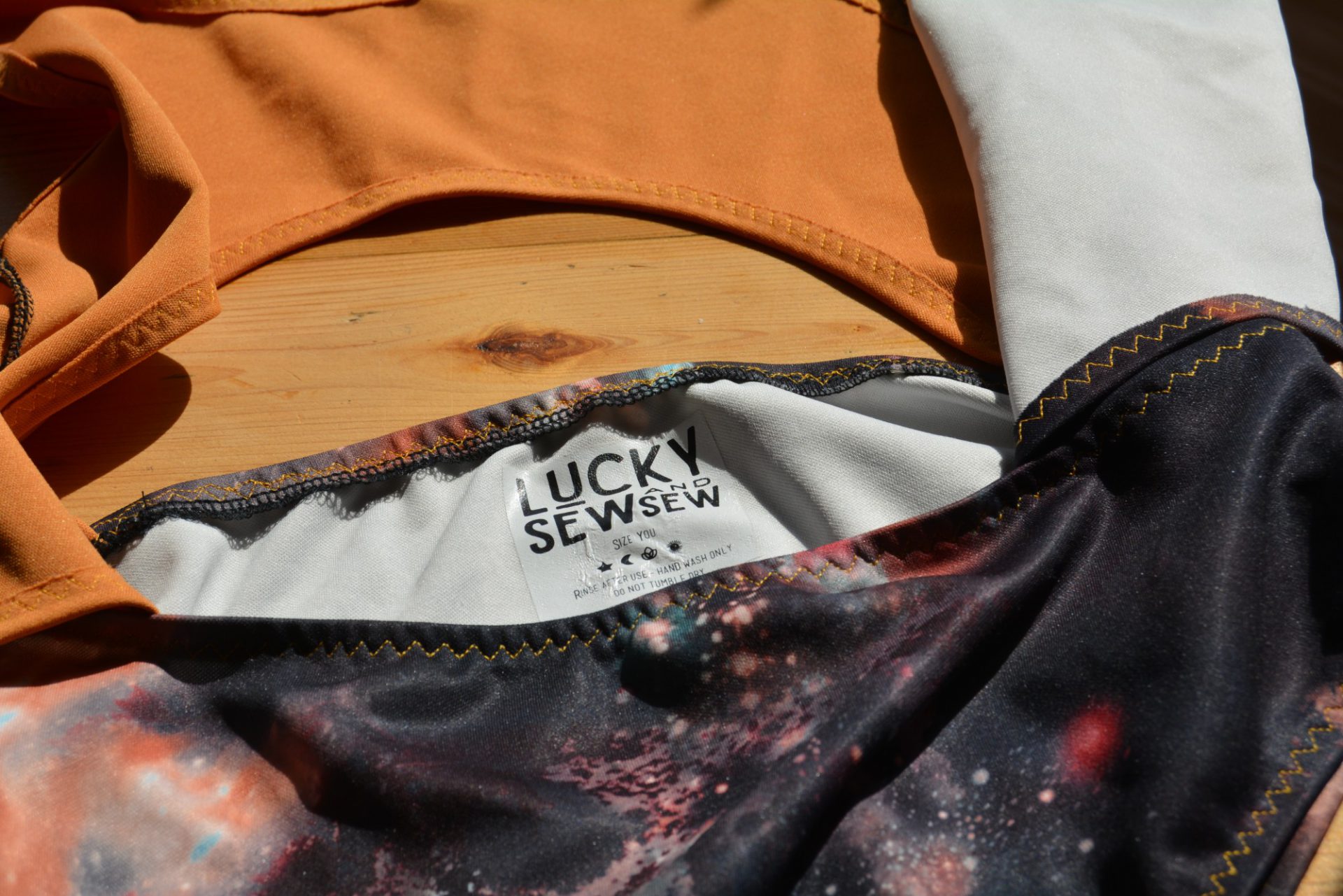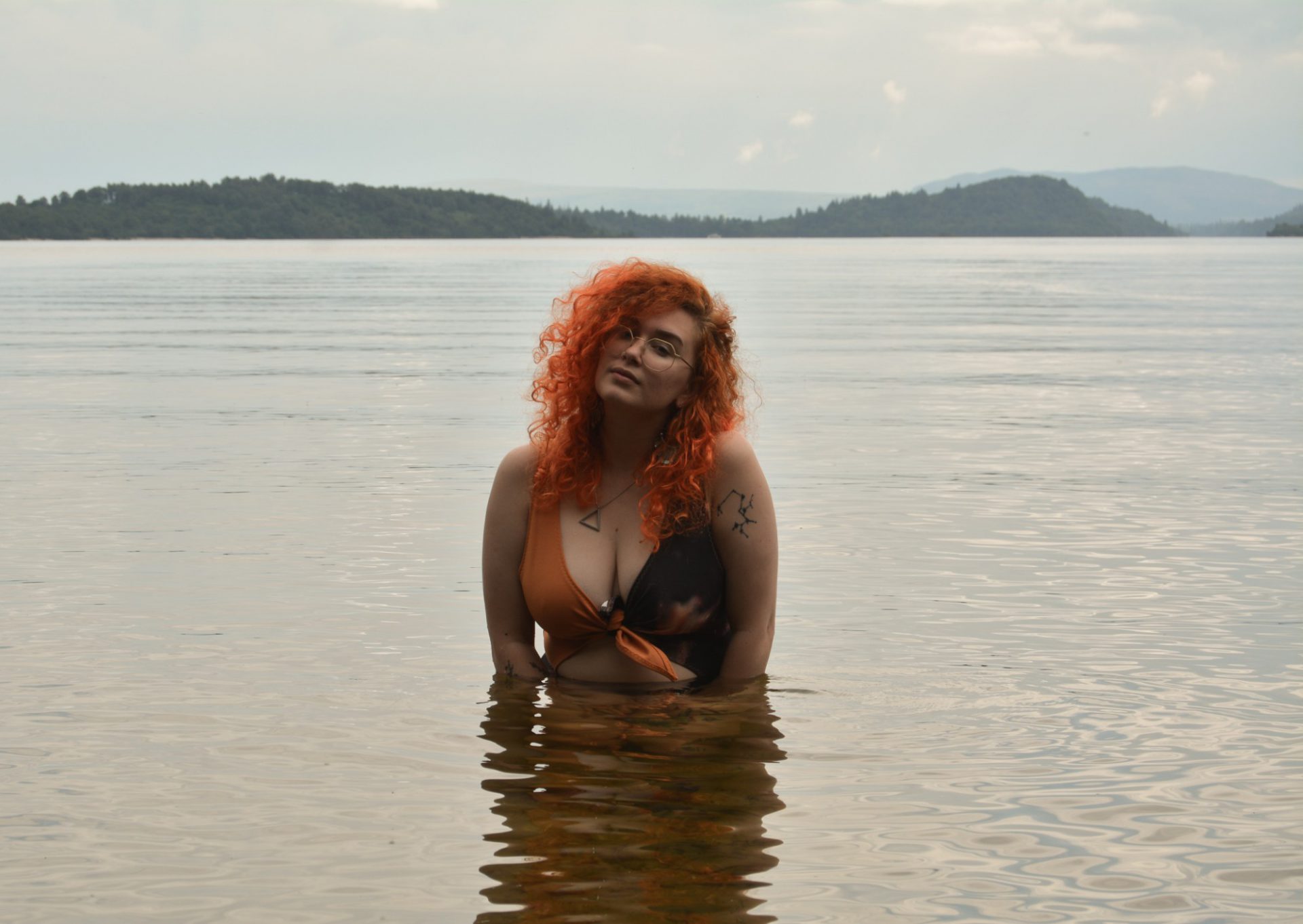 Wearability
I have experienced one nip-slip while wearing this, but thankfully it was when I was still fully clothed on my way to Loch Lomond, so I could amend before stripping off. However, I would be slightly wary about attempting to swim lengths in this design. For me this is more of a 'fun on the beach' swimsuit, for when I'm hanging out with friends and family. All the same, this could be due to my low-density breasts which don't stay put in most of my underwear. Someone whose upper body doesn't migrate as much as mine may be fine being a bit more active in this.
Also, due to the relatively thin scuba fabric I will definitely be avoiding machine washing this (which is the instructions given by Lucky Sew and Sew anyhow) to prevent it thinning and becoming see-through. I'm particularly cautious about the galaxy print sections because of the white inside.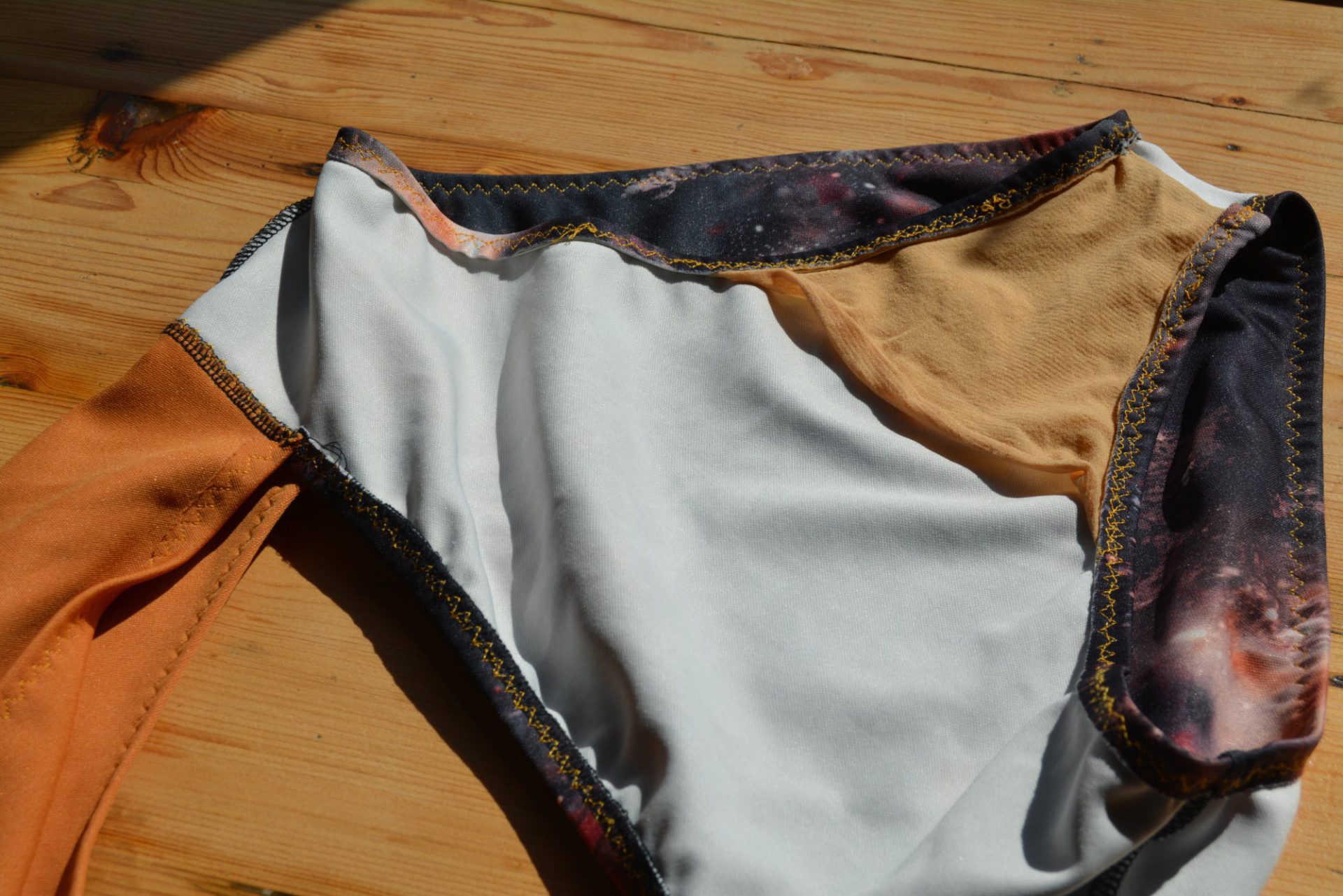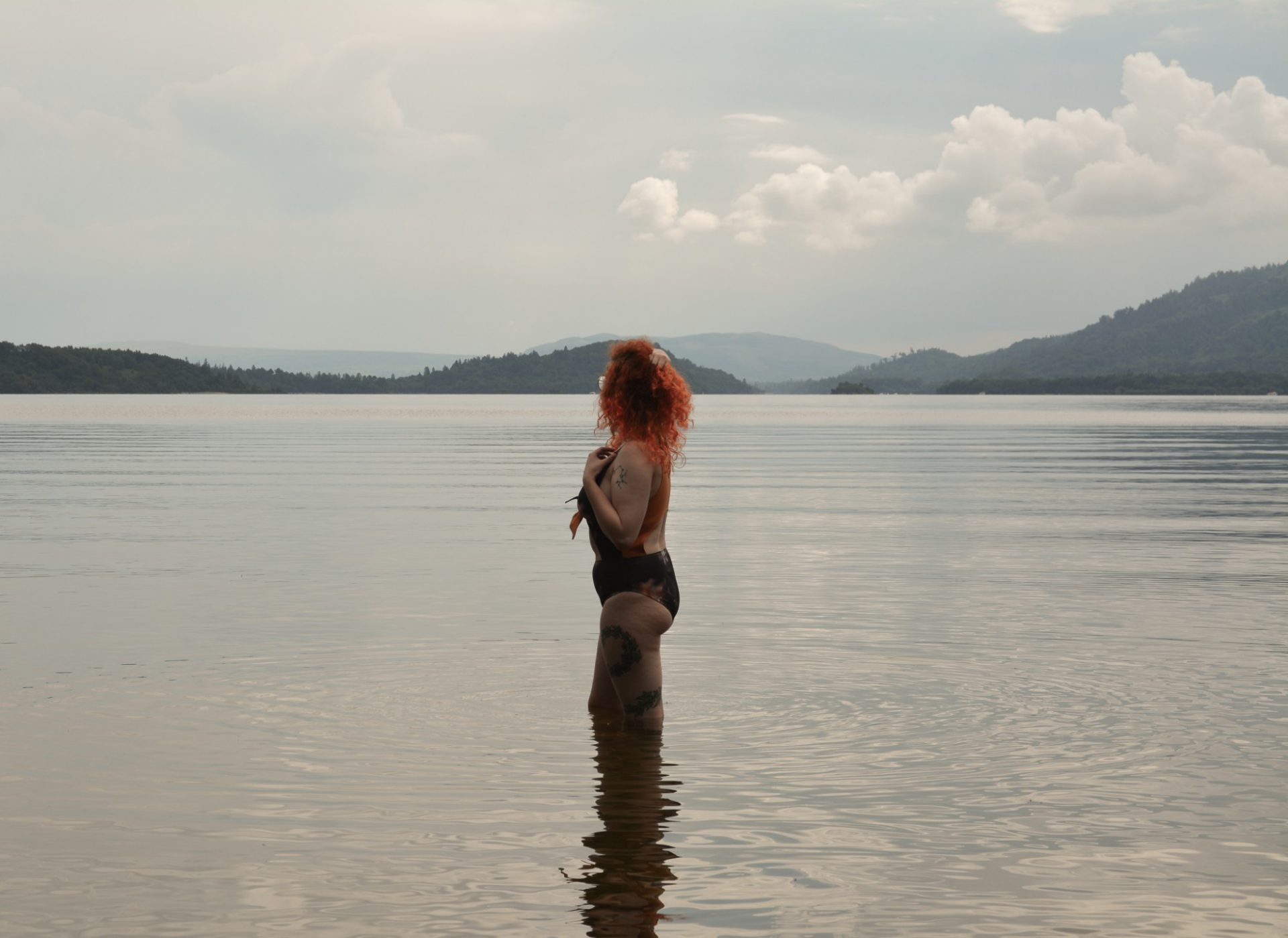 Conclusion
In general I feel very secure wearing the Heka swimsuit*, it's very comfortable and having something adjustable that fits me well eases a lot of insecurities I usually have when wearing swimsuits in public. My first reaction when I saw the photographs my partner took of me in this swimsuit was that I actually looked really strong. So it's well named if it has the magical ability to make me feel powerful when looking at myself in it.
The fabric and finishes aren't of the highest quality but if you want affordable, made-to-measure swimwear then this is really a situation where you can only ever have 2 out of 3. However, I think the stitching and fabric are definitely high enough quality that I'm not worried about the swimsuit falling apart on me. This is more just an aesthetic thing if you'd prefer to pay more for thicker fabric and more inconspicuous hems.
Have you ever purchased made to measure swimwear? Is fit important to you in swimming costumes, or do you not mind if they only get worn a few times in a year?