I love seeing new collections by my favourite lingerie brands (there's always something to love there) but even more than that, I love discovering completely new lingerie brands because every designer or brand has their own unique aesthetic or selling point that brings something fresh to the industry.
Here are a handful of the newest lingerie brands out there that I think you should know about. I'd love to hear about any others you may have come across recently!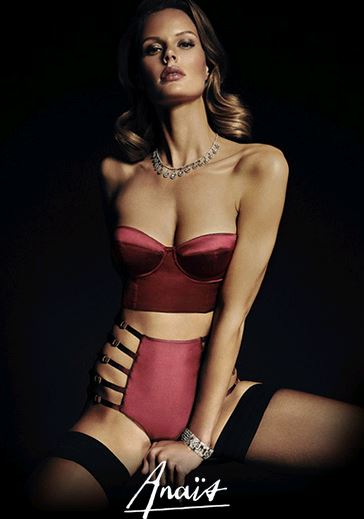 Luna Mae London (Launching October 2014)
This may just be the most exclusive brand I've heard about – the lingerie is available to purchase by private appointment only, in which you'll be professionally fitted and then have your purchases made to order, with bespoke pieces also available. Prices start at £180 for a thong and go up to £560 for the silk bustier in the image above. The aesthetic is a very luxury take on the popular strappy trend, using the finest grade silks, ruched silk strapping and optional solid 18-carat gold metal hardware.
Nubian Skin (Launching October 2014)
This is a revolutionary new brand focusing on nude-toned lingerie for black women. The brand offers 4 different colours, with a collection that includes basic t-shirt bras and lacier styles as shown above, plus matching briefs and hosiery. Whilst brands catering to this market do already exist, they're few and far between and the best-known one, MySkins.com, stops at a shade they call 'espresso' which is lighter than Nubian Skin's darkest shade, 'berry'.  I also love that this brand has matched up their four shades to shades of foundation by well-known makeup brands on their blog, to help customers pick out their best Nubian Skin match!
A previous brand that tried to do this same thing (beingU) and actually produced a shade darker than even Nubian Skin sadly seems to have disappeared into nothingness before it properly launched. But with all the hype and customer interest I've been seeing I'm confident Nubian Skin is going to be a big success when it launches next month.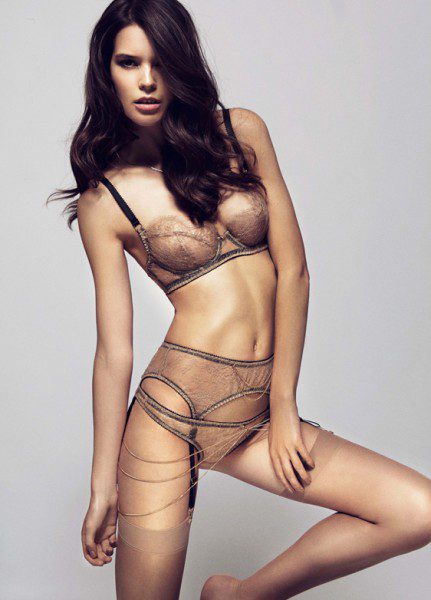 Edge O' Beyond (Launching September 2014)
This is a luxury lingerie brand that, similar to Luna Mae London, will be adorned with real gold – 24-carat hardware and 18-carat gold-plated detachable chains (which the designer assures are sturdy enough to actually wear without breaking). However unlike Luna Mae London it's at a significantly lower price point – lingerie pieces will start from £50 and the jewellery from £25, with top prices of about £300 for a kimono. I'm particularly in love with the lace range pictured above which includes gorgeous ouvert briefs with a row of buttons down the back.
Which of these brands are you most excited about?