Disclosure: This article is sponsored by Tensengral.
In an industry where brand after brand are claiming to 'reinvent' the bra simply by removing the underwires, it's refreshing to come across a lingerie company that's actually doing something new and different. New York-based Tensengral has merged together antique and modern technology to create a whole new type of lingerie fabric, one they describe as "performance lace".
While this may at first look like a crochet or a knit, it's neither. It's a braid, with the difference being in how it's made – and importantly, how it fits and supports the body.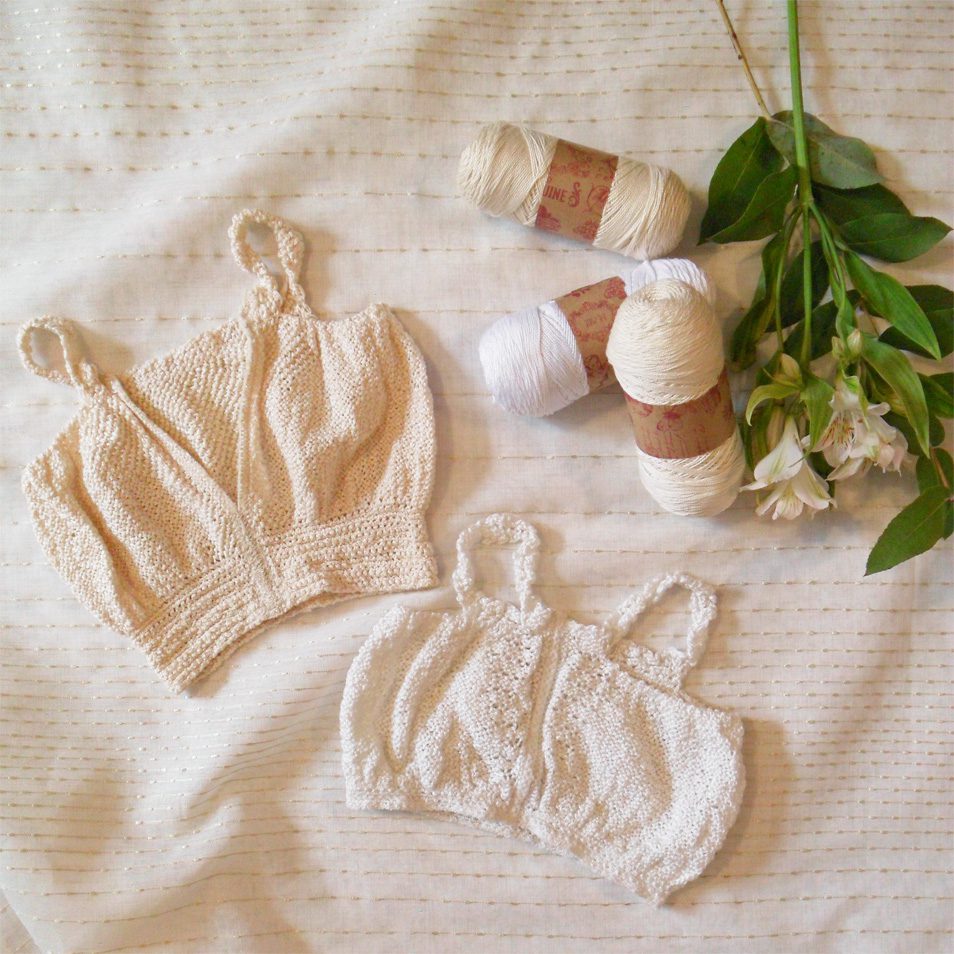 How Tensegral bras are made
Tensengral bras are the result of a decade of experimentation and innovation with century-old lace braiding machines. With up to 128 spindles each holding a spool of thread, these machines were originally designed to mimic the motion of a bobbin lace-maker's hands. Now, they've been upgraded to be computer-controlled rather than taking instructions from a punch card, allowing for more intricate patterns to be woven together. And Tensengral's founder, Brad Jamison, has developed and patented brand new ways to interweave these yarns.
Each bra is woven in one flat piece, including the straps, which is then sewn together with a single seam. You can see one of the lace braiding machines in action here on the Tensengral YouTube channel.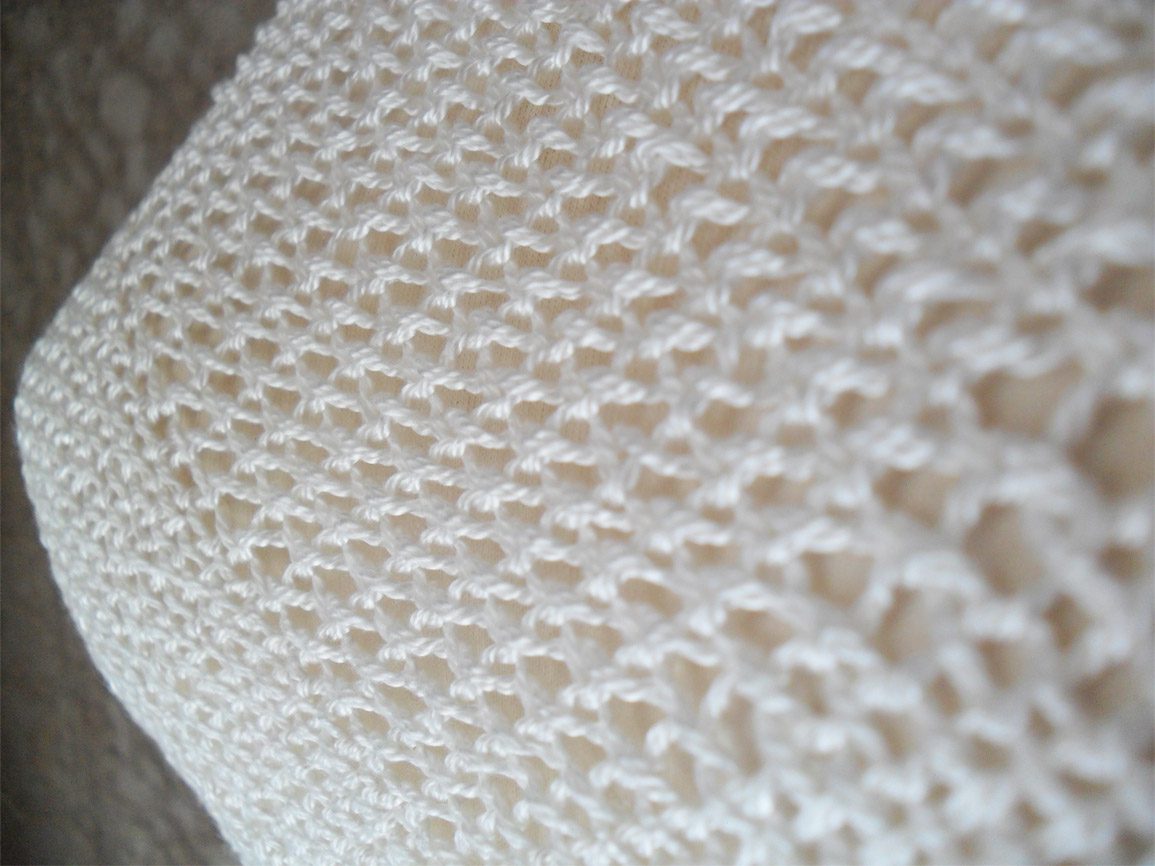 How braided lace bras fit and support you
Compared to a knit, which is a series of interlinked loops, in Tensengral's braided fabric the yarns run in a straighter line, linking with each other but retaining the flexibility to shift and move around in response to pressure. On a technical level, this fabric "has an inherent desire to self-balance via subtle shifts in its pattern architecture", meaning it's constantly redistributing the weight of your bust as it moves around throughout the day, or throughout your workout.
Because Tensengral's bras are made in a single piece, there's no closure or strap adjusters, but you don't need them! The braided structure, plus a light touch of elastane in the band and straps, makes them incredibly stretchy so they're easy to slip on over the head yet still feel nice and firm once on. The straps fit comfortably without digging in, and are thoughtfully placed so that they won't slip off (especially on the Active bra).
How do they feel to wear? Like absolutely nothing – but in a good way! I'd compare the fit and feel of these bras to an incredibly comfy bralette. There are no annoying tags, and the one seam is soft and flat. And while the lack of underwires means they don't have much in the way of lift or shaping, they do hold your bust in place. So you can completely forget you're wearing a bra, without feeling like you're lacking support.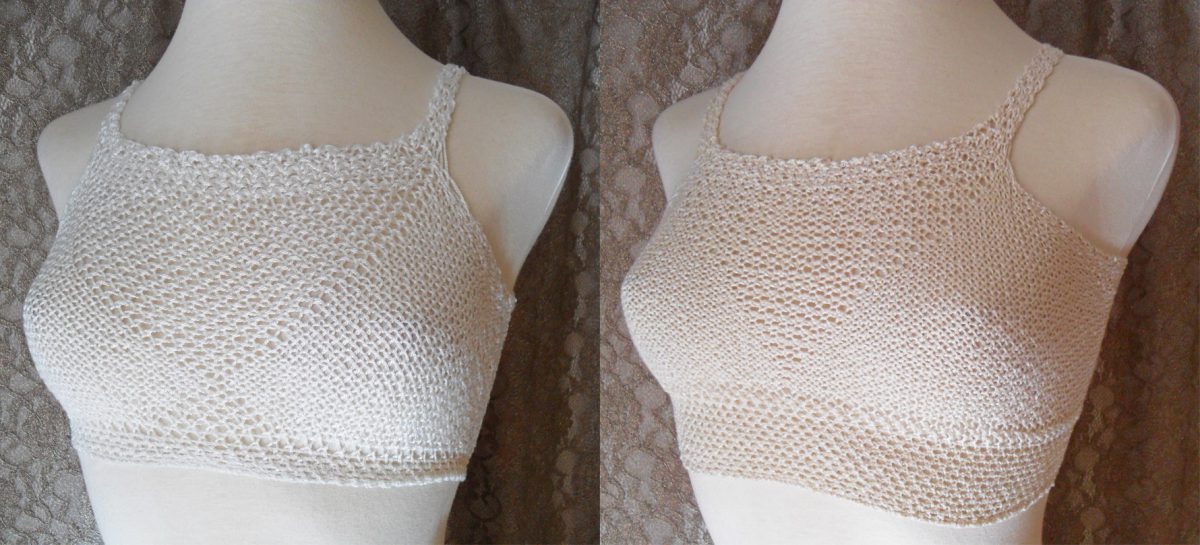 Meet the AMBI bras
There are three main Tensengral bra shapes, all part of a collection called AMBI, from the Latin prefix 'ambi' meaning 'on both sides' because they're all reversible. So it's three designs, but six looks!
Twelve, in fact, because each AMBI bra comes in two versions: 'summer' and 'winter'. Except for the few strands of elastane, the 'summer' bras are 100% Tencel, made from sustainably-harvested eucalyptus wood pulp using recyclable, non-toxic solvents. They're white in colour, and have narrower bands than the 'winter' styles.
The 'winter' bras are a mix of Tencel and US-grown Supima cotton, one of the softest and strongest forms of cotton (thanks to having longer fibers). This gives them more of a cream colour, while the wider bands boost support to make these styles more suitable for larger bust sizes.
The AMBI Classic bra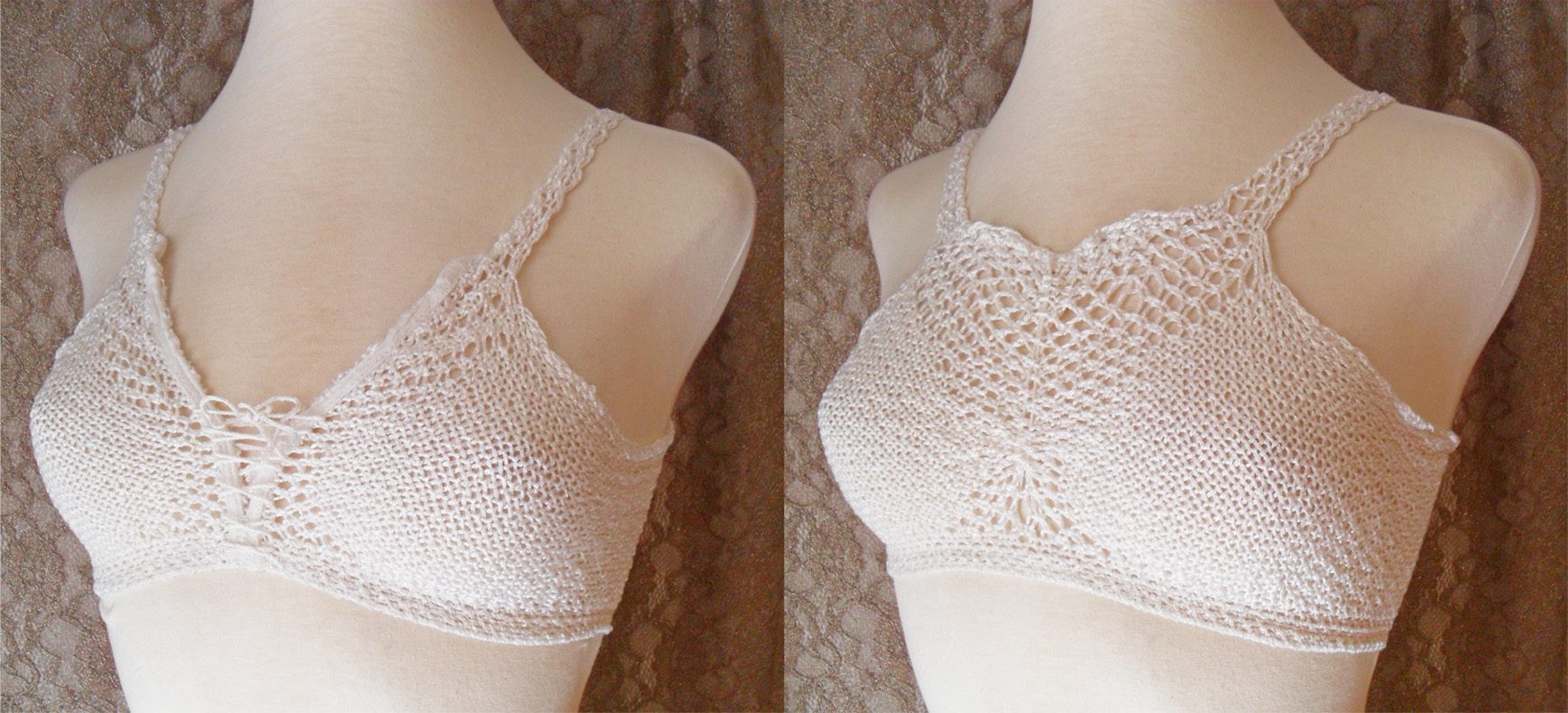 The AMBI Classic bra ($58, approx. £47 or 55€) is the original Tensengral bra design, and features a fringed edge along the V-shaped neckline. It's unique from the others in that it has cords to tweak the fit – a lace-up detail on one side, and an adjustable 'tensioning' yarn on the other which runs vertically up the middle.
The AMBI HiLo bra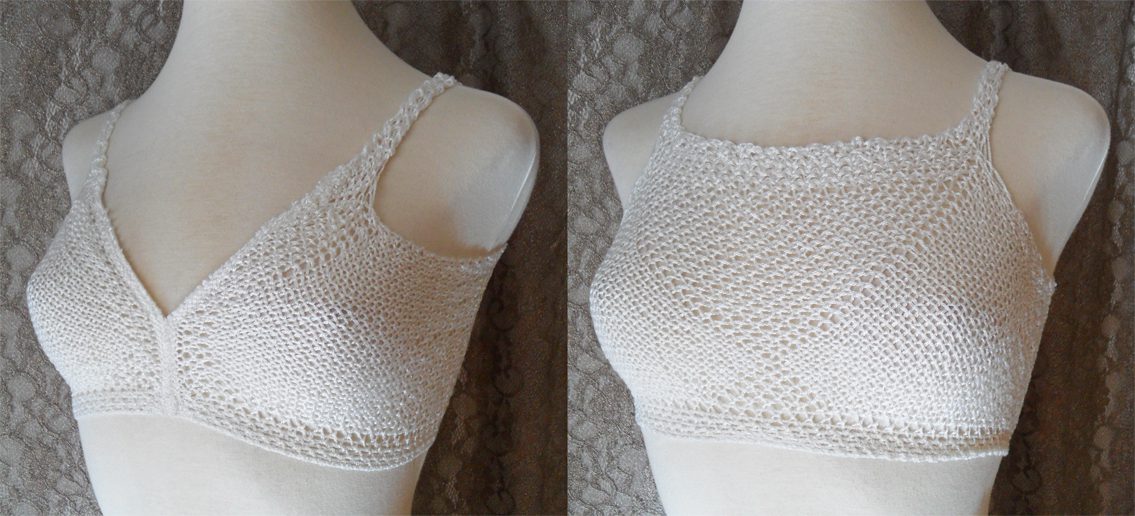 My personal favourite, the AMBI HiLo bra ($64, approx. £52 or 61€) is a V-neck bralette from one side, and a fuller-coverage, crop-top style bralette from the other. It's described as a "sports hybrid bralette" due to the high-neck option, but I also think this one is a great underwear-as-outerwear look for festivals and beach trips!
The AMBI Active bra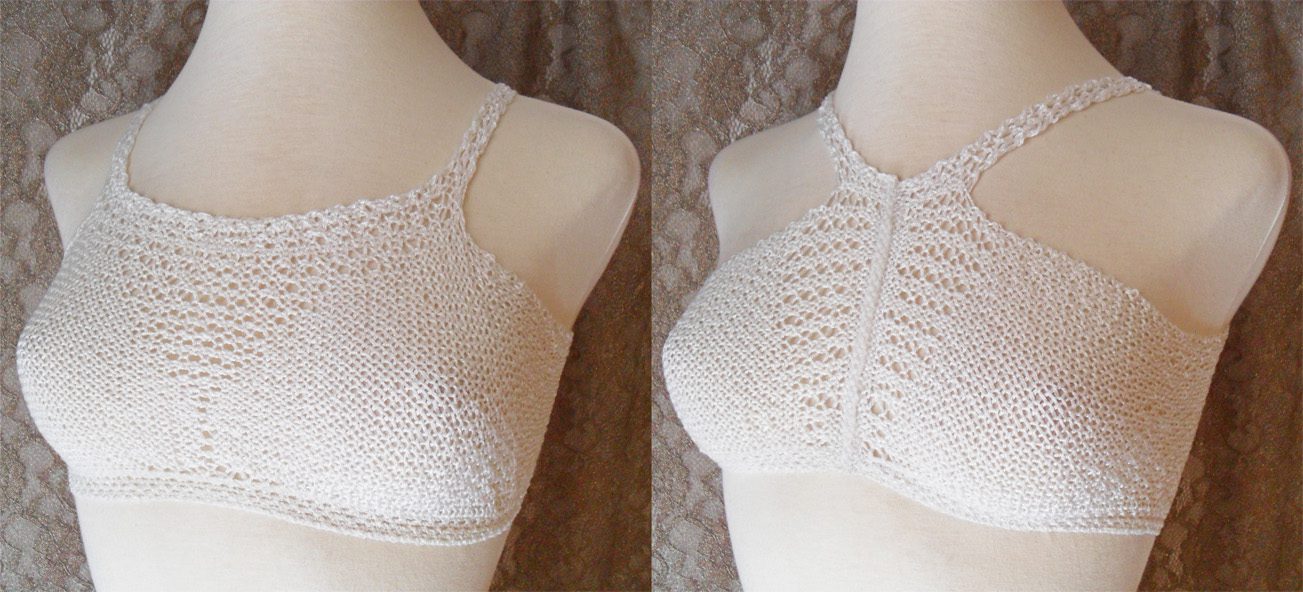 Ideal as a yoga bra or similar, the AMBI Active bra ($58, approx. £47 or 55€) is designed entirely with light-to-moderate workouts in mind. Like the other bras, the almost entirely seamfree design means it won't chafe anywhere, and this one offers you two higher-neckline cuts which will both keep your bust fully contained if you're leaning to the side or doing a handstand.
What makes these bras sustainable?
There is so much greenwashing in the clothing industry, it can be hard to find a bra that's truly eco-friendly. That's why I was so excited to discover Tensengral! For one thing, you don't have to wonder if every component in the bra was sustainably-made, because there's literally just one component here: yarn. (Both the Supima cotton and the Tencel are undyed (so no water pollution), sustainably-produced, and biodegradable at the end of their lifespan.)
Even better, the manufacturing process itself – which takes place in New York – is "practically zero waste", with none of the fabric scraps that come from cutting out all of the oddly-shaped pieces that go into a regular bra. The swing tags and packaging are plastic free, too.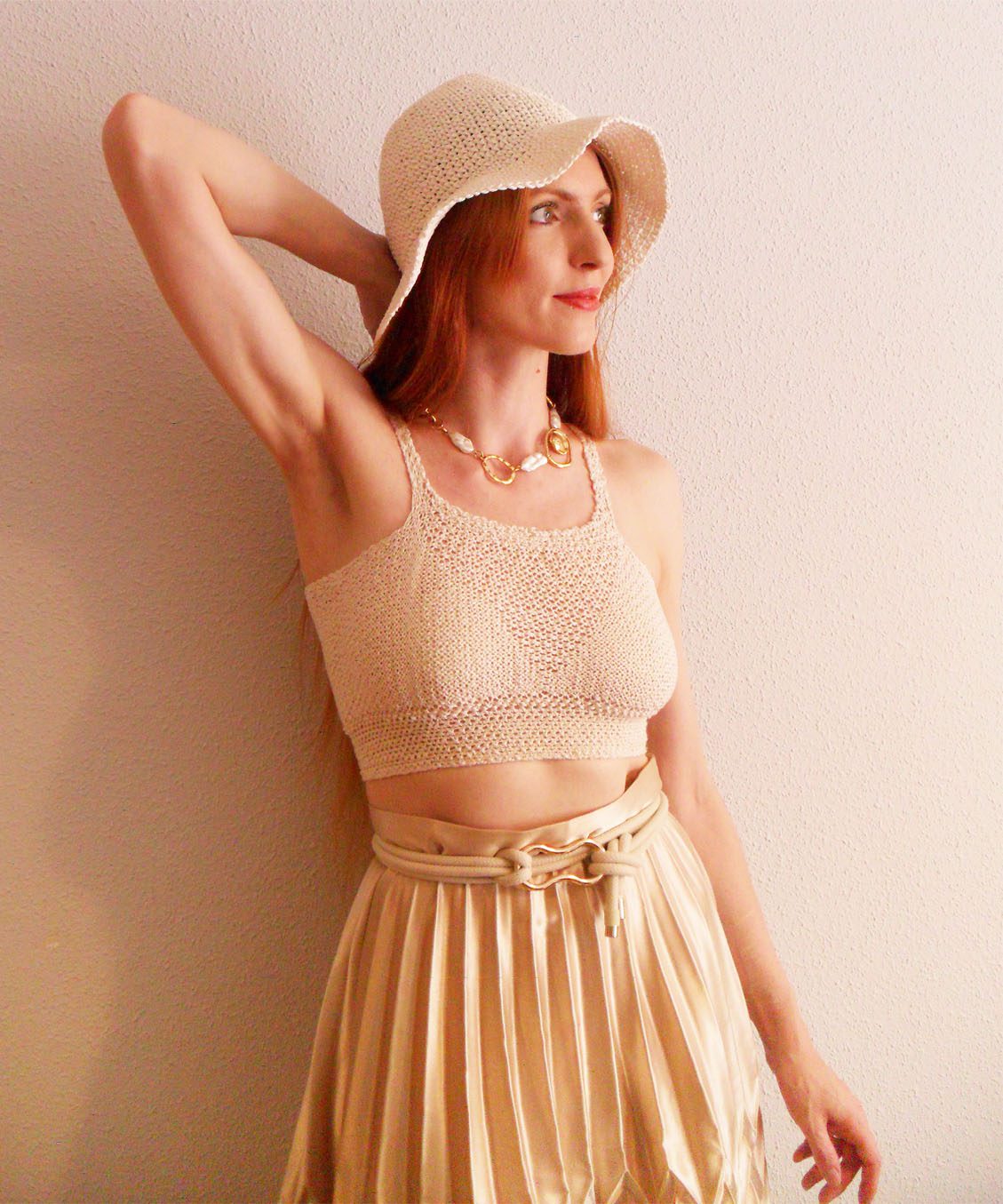 Whether you are looking for a super-comfy bralette, a sustainable one, one that's allergy-friendly, or one which will adapt well to asymmetrical breasts, Tensengral's AMBI bra range is worth a look!
AMBI bras are available in US sizes 28AA to 42G (UK 42F), but if you're outside that size range, you can email info@tensengral.com to enquire about custom sizing.
Finally, if you're curious about the possibilities of braided lace in lingerie, there's a page on the TEF Braids website (the parent company of Tensengral) which shows lots of different prototype garments created over the years including briefs, slip dresses and slip skirts, bodysuits, and plenty more bra designs. I could totally see this technology being applied to hosiery too!
I'd love to know what you think of these Tensengral bras. If you like them, what is it you like specifically – the looks, the sustainability, or something else?