Disclosure: This blog post contains affiliate links.
Although Bluebella has been around since 2005, I first heard about them when they were picked to create an official Fifty Shades of Grey lingerie line in 2013 – I still haven't seen the film, but I've always loved this red satin tie-side set!
I've kept an eye on the brand ever since and liked what they were offering – sexy, trend-led lingerie at quite budget-friendly prices – but it's this Spring/Summer 2016 collection which really caught my eye. This is the first collection where I've seen multiple pieces that would sit right at home in my own lingerie drawer.
Tala is one of the standout ranges from the collection, made from a beautiful sheer mesh with metallic embroidery and scalloped edges. Just 6 weeks ago I was lamenting the lack of rich and unusual texture in the lingeriescape, and then along comes this!
I've been umming and ahhing over buying myself the Tala chemise since I first saw it, with its high-necked front and dramatically plunging back, finished with delicate, crossed straps. It's striking and sexy in an understated kind of way.
The Tala range also includes a soft bralet and knickers, and there's a beautiful top and shorts yet which has yet to be released but is high on my wishlist!
Another piece that instantly drew my attention is the Luna bra. It's an almost-cupless design, with just a small panel of spiderweb-like embroidery seeminly hanging on by a thread (see what I did there? 🙂 ) over the nipple. The two matching briefs play on the still-popular strappy trend, with an ouvert, frame-like back decorated with the same embroidery.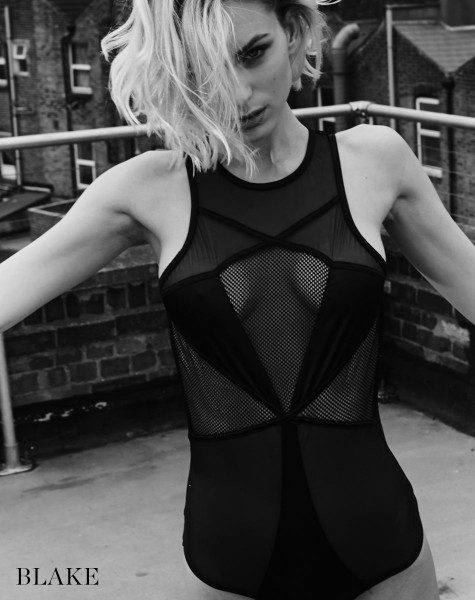 For those who do like strappy black things, Bluebella's Blake range is a fun new take on the trend. Thin black lines separate panels of mesh, satin and fishnet, and the bra features décolletage-framing crossed straps.
The look is mirrored on the Blake bodysuit, where crossed binding separates the mesh neckline from the satin and fishnet below. There's something sleek and dare I say vaguely sporty about it, and as with the Tala chemise Bluebella has gone for 'unexpected sexy' with large, swooping cut outs at the back around a long gold zip.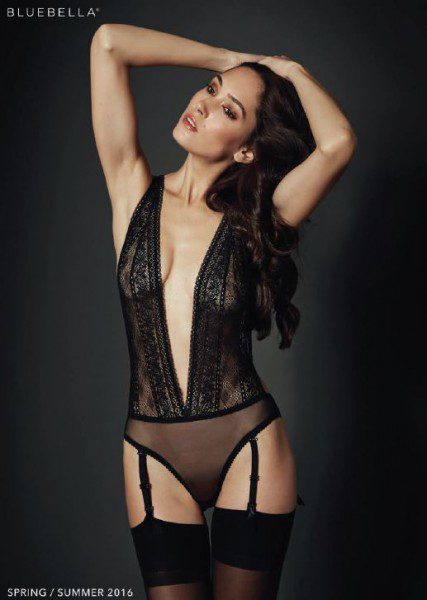 Actually, revealing backs are a common theme in Bluebella's Spring/Summer 2016 collection; there's the plunging triangular cut-out on the back of the Sephy chemise, the almost-backless Hayden lace bodysuit (coming soon) and the more traditionally-sexy Lola teddy for example, with crossed straps like on the Tala chemise.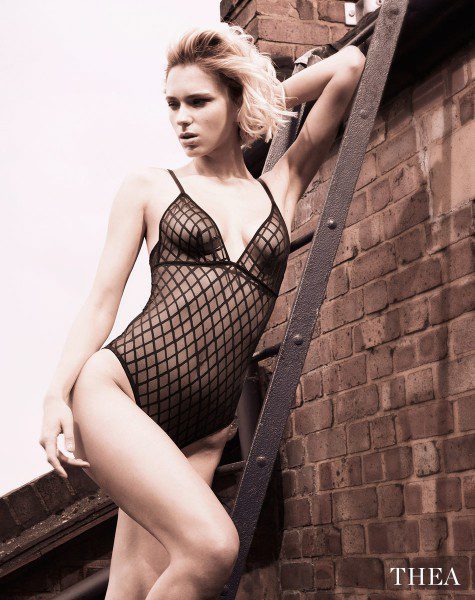 The Thea bodysuit is another favourite. The simple cut and lack of decoration lets the fabric do all the talking – a graphic, diamond-pattern mesh that looks cohesive alongside the fishnet of the Blake bodysuit.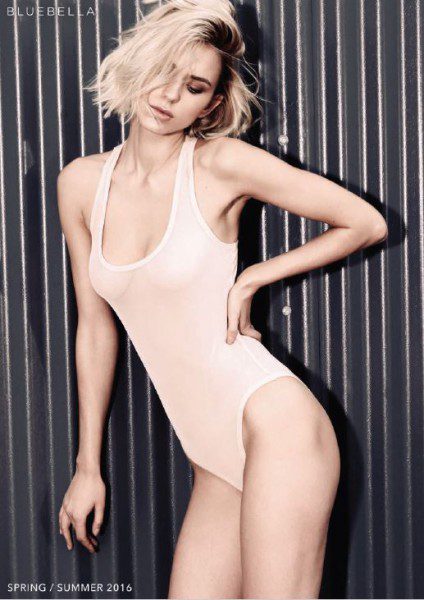 The Aria bodysuit also works well alongside these two, with graphic blocks of opaque and sheer black, as does the simple Selena mesh bodysuit in plain black or a peachy-pink 'Nude'. I'm definitely seeing a touch of the new athleisure trend in a number of these Spring/Summer pieces, mixed in with all the lace and chemises.
Bluebella's collection is certainly a big one, incorporating a number of current trends from athleisure and strappiness to high necklines and sheer bras with embroidery. However, I think it's still manages to be cohesive, pulled together by common themes such as black mesh, back-baring cuts and bold, graphic design. Here are some other pieces that I like…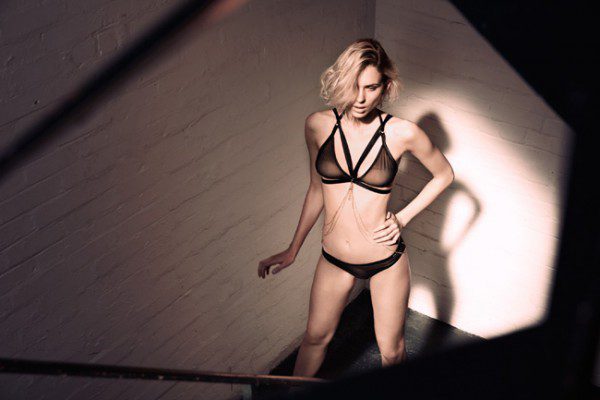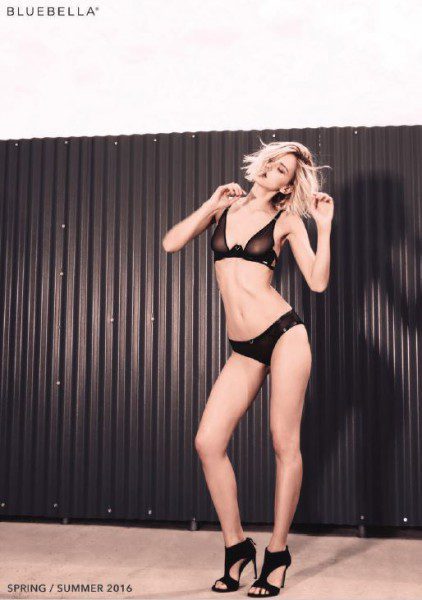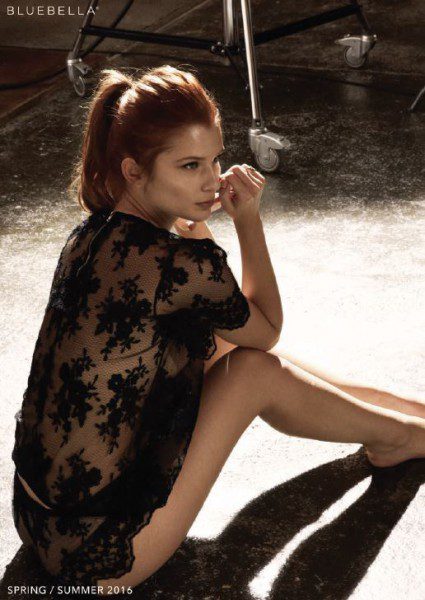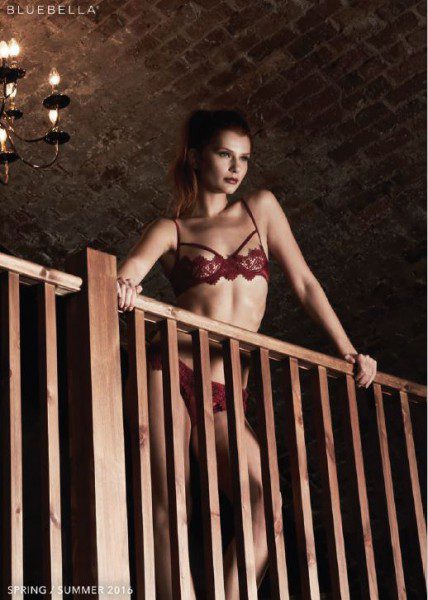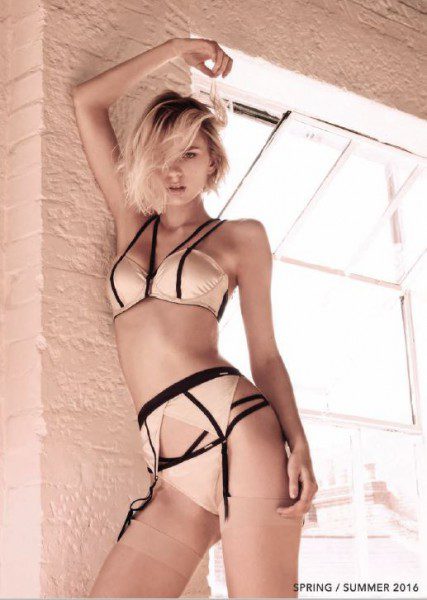 You can shop Bluebella's Spring/Summer collection here, although many of the pieces featured in the lookbook are not currently on the website so I assume they are being rolled out through the spring.
What do you think of this new collection from Bluebella? Any pieces that stand out in particular to you?