Early last year I announced I was going to be sharing lingerie lookbooks on the blog more regularly. Unfortunately that plan fell by the wayside after the summer, but it's a new year and time to revive that plan for 2017! Once again, I'm kicking things off with British brand Janay, whose beautiful collection Serendipity was the first one I chose to cover last year. (I'd actually forgotten that it was the first until I started writing this post just now, how serendipitous).
For those who just clicked through to the previous lookbook above, you'd be forgiven for wondering if that was some other brand called Janay, because this third collection is a big step away from the designer's previous work. Aptly titled Bare, Janay's Autumn/Winter 2017 range is about as stripped-back and pared-down as lingerie gets. It's devoid of all the usual embellishments – bows, frills, picot trims – save for the satin 'Bare – Janay' labels of the kind you'd usually find sewn inside the garment. I've never seen these used as a design feature before and it's interesting, something a little different from all of the logo elastics that are popular right now.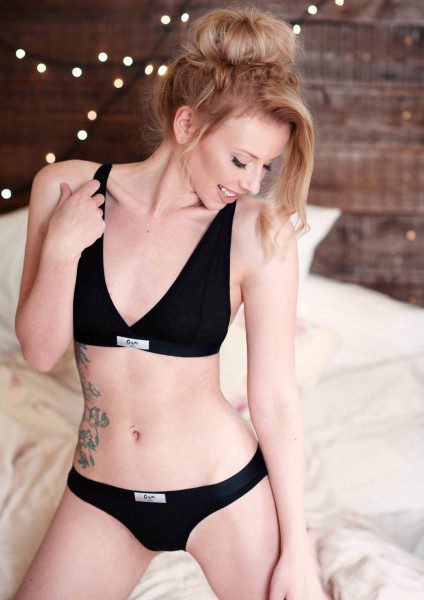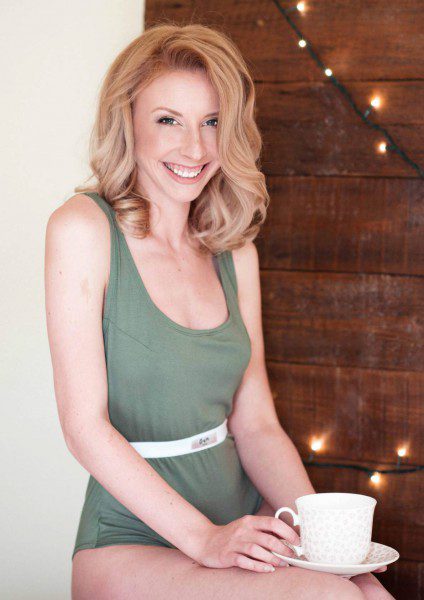 Bare features coral pink and a muted sage green, alongside classic black and a grey stripe. All very wearable, everyday colours. There are details, but they're in keeping with the simplicity of the whole collection – a simple elastic waistband to break up the lines of a bodysuit, for example.
Where there are some more interesting details, they're focussed on the backs of the garments, which is one thing that does clearly carry through from Janay's earlier work – from draped cowl-backs to tulle 'wings', the pieces in Serendipity looked as good from behind as they did from the front. With Bare, those design details include sweeping, low-cut backs, oversized block cut-outs, and just a hint of elastic strapping on the triangle bra.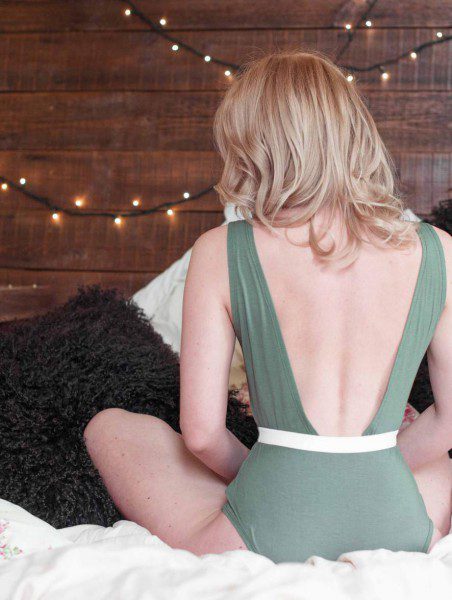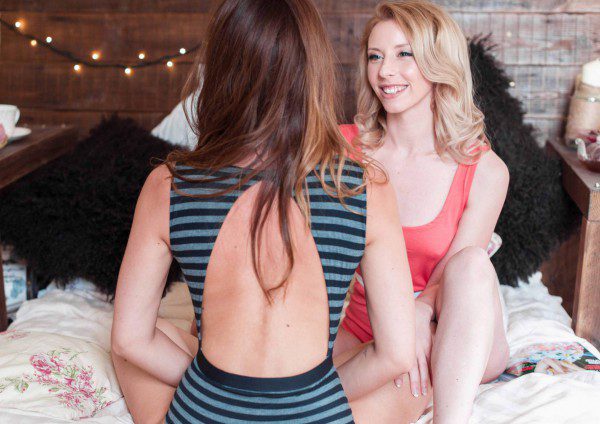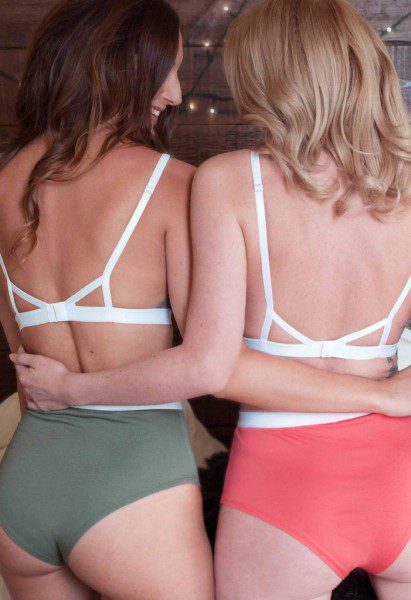 Eleanor describes the collection as a "creative combination of lounge, light sports and everyday shapes", and there is a definite athleisure feel to it – you could just as easily be doing yoga in the cropped bralette and leggings, or taking a pole-dance class in the bodysuit, as lounging around at home in them.
Bare is also billed as an eco-friendly collection, being made entirely from sustainably-grown bamboo. Whilst there is some debate over whether bamboo rayon really deserves the title of 'eco-friendly' (read up on the manufacturing process if you're curious), there are other reasons to love this fabric anyway. For one, it's super soft. This natural fibre is breathable, like cotton, and that makes it great for regulating body temperature so that you can stay cool on warm days or when exercising.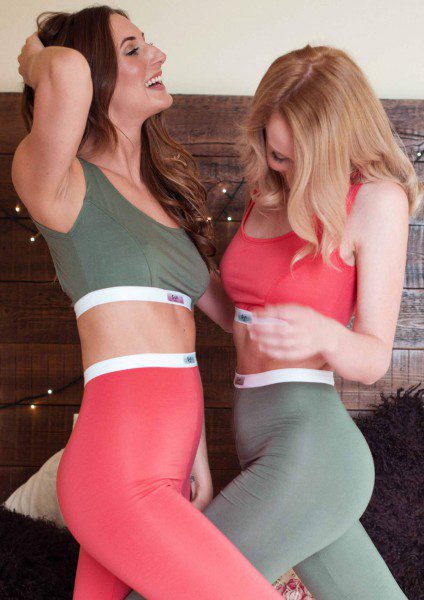 Bare prices range from £20 (~$25 / ~23€) for the Brazilian knickers or boyshorts, through to £35 (~$43 / ~41€) for the two bodysuits. That feels like great value for money, especially given that this is an independent brand that's made in the UK! You can view and shop the whole collection here.
Unsurprisingly, these prices are also considerably lower than Janay's previous collections which focussed on luxury, wired bra sets in silk and lace, and which were anything but minimal. I'm trying not to compare this new collection to those ones, but it's hard not to; I admit I'm a little confused about who this brand is targeting (what personal style? what budget?), though in a way that makes me even more interested to see what the next collection will be like. Is this just a brief foray into a popular trend, or will simple, quality basics be a new direction for the Janay brand?
What do you think of the Bare by Janay collection? Which piece is your favourite?