Disclosure: This blog post contains affiliate links.
The second film of the Fifty Shades trilogy is due to hit cinema screens a fortnight from today, and Coco de Mer has just finished launching its collaboration with the franchise, the official Fifty Shades Darker lingerie collection. This lookbook, shot by Rankin, was first unveiled in September of last year and the lingerie has been released mini-collection by mini-collection, ending with the cerise Anastasia range earlier this week.
Coco de Mer is not the first lingerie brand to team up with Fifty Shades of Grey author E L James (Bluebella, KappAhl and, surprisingly, even the supermarket Tesco designed lingerie in conjunction with the first film), but it is the first luxury one to do so. That's not to say that this is a luxury lingerie collection however, as it's priced much lower than anything else I've seen from Coco de Mer – more of a diffusion collection really.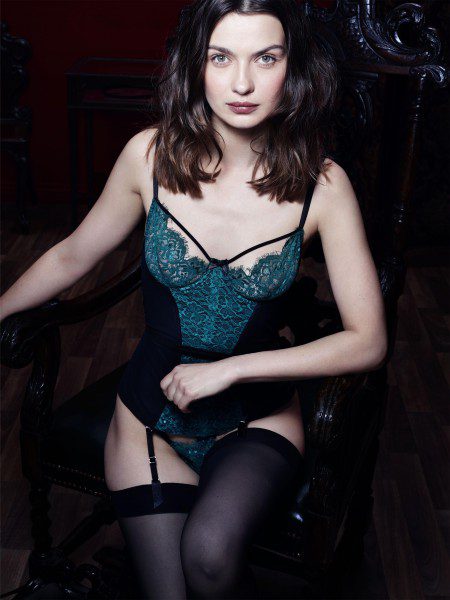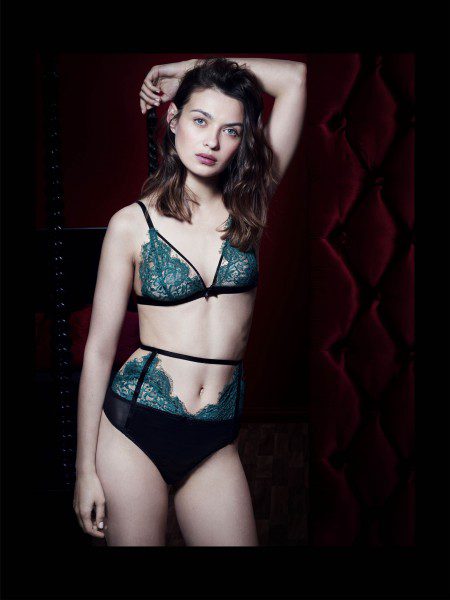 Looking ahead, I think this could be the first of a few diffusion lines to come. Ultra budget-friendly lingerie retailer Lovehoney acquired Coco de Mer in late 2011 and at the time I thought they made for strange bedfellows, catering to opposite ends of the market as they were, but Fifty Shades Darker by Coco de Mer feels like a great middle-ground between the two brands. It retains some of the design flair and luxe appeal of Coco de Mer, but priced at £15-£65 it's also being sold at Lovehoney as their premium lingerie range. It doesn't cost too much more than the rest of what they're selling, making it a great 'next step up' for customers wanting to try more expensive lingerie – and introducing them to the Coco de Mer name in the process.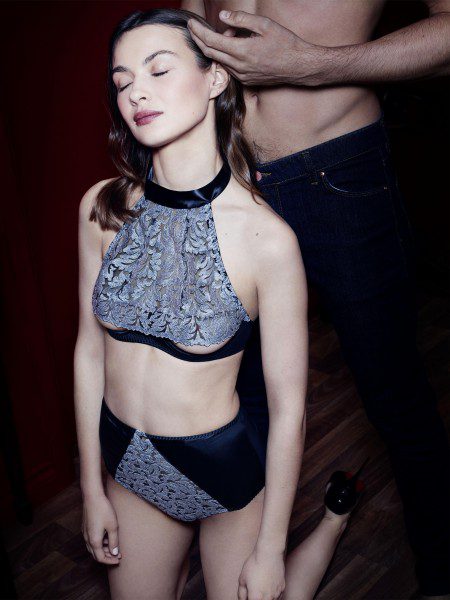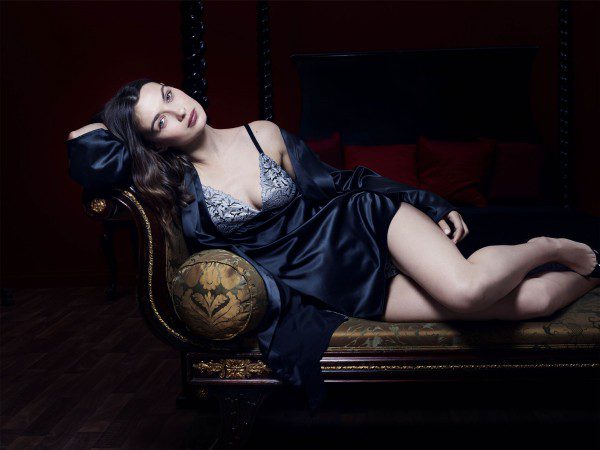 Anyway, time to talk about the lingerie itself! There are 6 ranges, each comprising 5 to 9 pieces and with its own colour palette. I haven't seen the first film or read the books, so I can't say how well the designs translate from what's in the story. However according to the press release each range is inspired by a concept or location in Fifty Shades Darker, and the black and silver Masquerade basque (incidentally the most expensive garment) is based on one actually described in the book.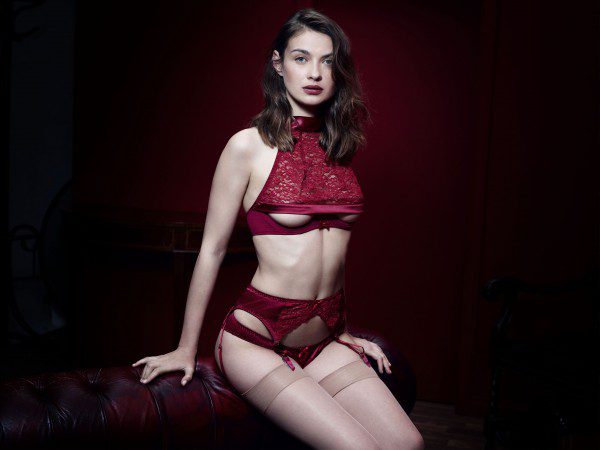 My absolute favourite pieces have to be the two high-neckline bras, the Red Room one in crimson lace and the Masquerade one in silver embroidery and black satin. Not only are these perfectly on-trend, the cupless-but-covered shape retains all of the eroticism and uniqueness that I've come to expect from Coco de Mer. In fact, these are based the now-sold-out Angelica bra from Coco de Mer's mainline collection, which I loved, and there is a very high chance I will be picking up one of these more affordable versions in the not-too-distant future!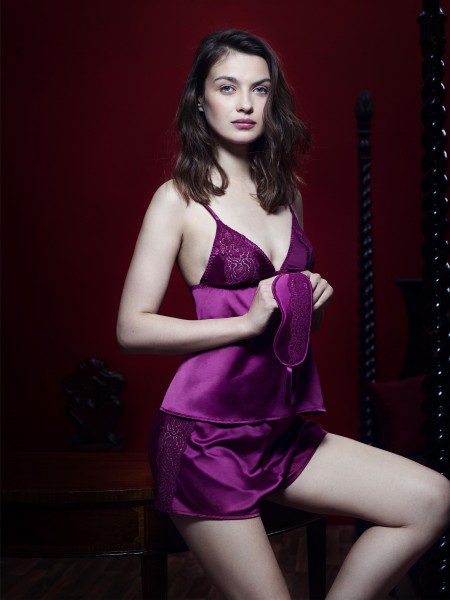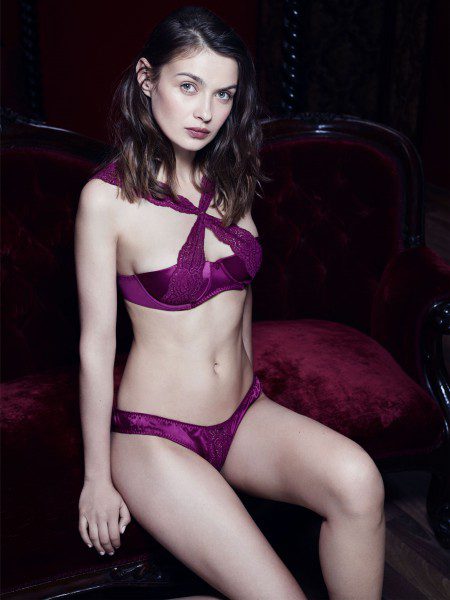 The other stand out is the Anastasia bra with its gathered, X-shaped lace across the chest. If this is a style that has been done before, I can't say I remember seeing it. The bra can also be worn with the strips of lace straight, which looks equally unusual and would be perfect under low-cut, square necklines. It's one of the more unique bras currently available for £35.
Other ranges are the all-black Steele for those who want something sexy but minimalist, the black and jade-green Goddess for fans of strappy cut-outs and pretty lace, and the Escala for chic monochrome. To pick a fourth favourite piece, the Escala bodysuit pictured at the top of this article is great with its swirly lace, dramatically plunging neckline and cutaway sides.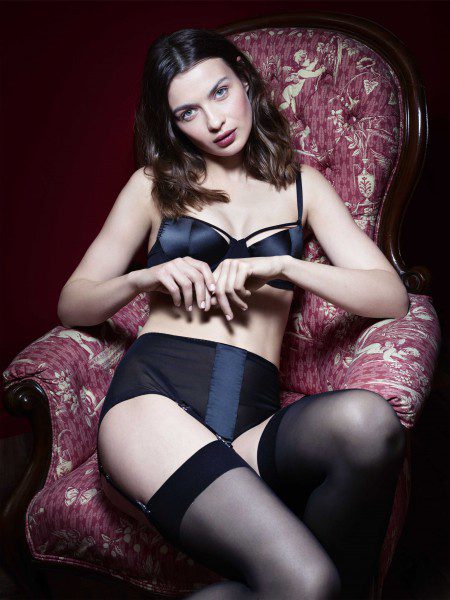 Of course, to achieve the much lower price-point, there is going to be a significant difference in quality compared to the rest of Coco de Mer's lingerie range. Silk has been replaced with polyester satin, and decadent French laces have been replaced by cheaper (though still rather lovely) ones. There are a few pieces I find boring and unimaginative. However, overall, I think they've managed to pull the collection off without watering down the Coco de Mer brand too much. It's stylish, sexy and, as far as the Fifty Shades-Coco de Mer partnership goes, certainly feels a whole lot more natural and less forced than the Tesco one did!
What do you think of Fifty Shades Darker by Coco de Mer? Will you be buying anything?