Disclosure: This blog post is sponsored by Shiningwaner.
Shiningwaner is an online retailer of Chinese hosiery brand Bonas, the latter of which has been around since 1985 and employs people working on everything from producing the brand's own yarn through to knitting it into the final product. With such control over the entire hosiery manufacturing process, and a team of people dedicated to research and development, the brand is able to innovate and continually improve the quality of its tights and stockings.
A lot of hosiery for example is made from core-spun yarn, where fibres are tightly wrapped around a 'core' – typically polyester – for strength. However Shiningwaner claim that tights made from core-spun yarn are prone to unravelling, and that the tights featured here today are made with different technology that makes them more run-resistant than your average sheer hosiery.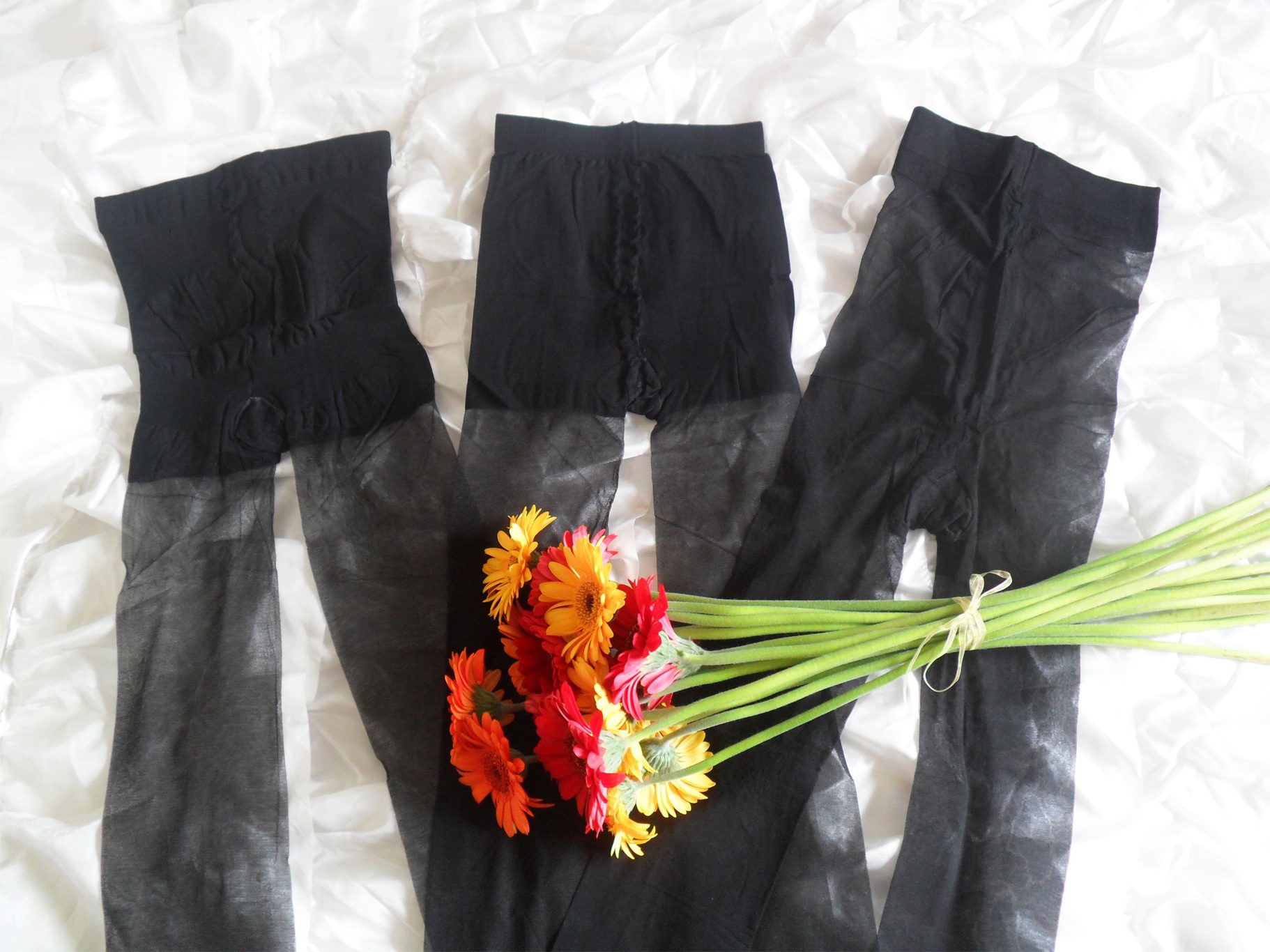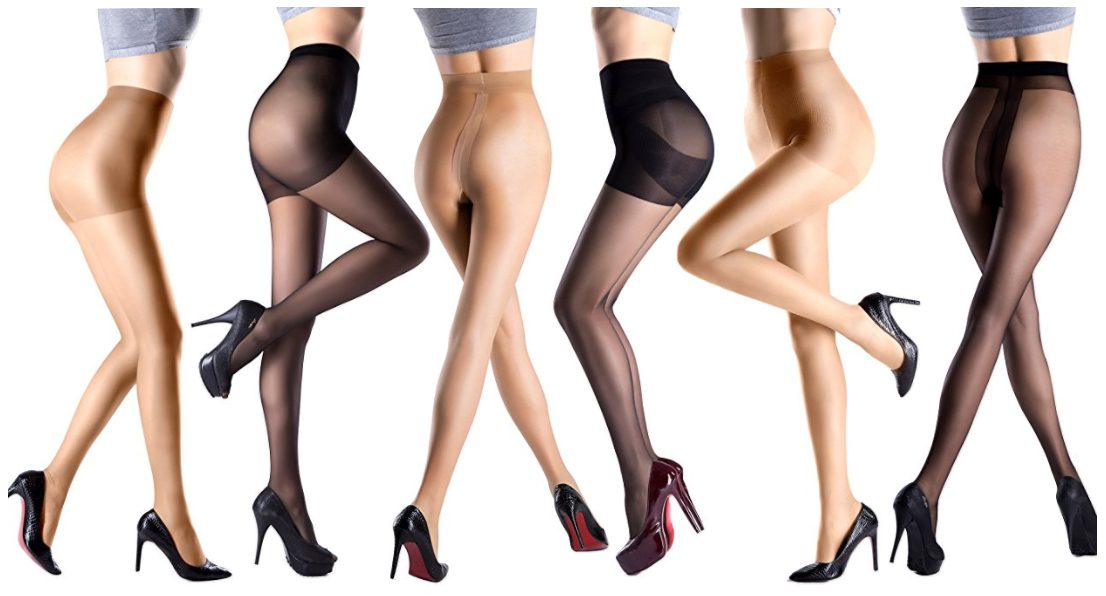 These nylon-elastane blend tights are instead made with 'air covered' yarn, in which the nylon fibre filaments are combined with the elastane via compressed air, leading to a powdery-soft finish. This post isn't intended to be a review of the tights – I've only tried them on briefly to take photos and to check the quality was something I'd be happy to recommend – but what I can tell you is that they are silky smooth and incredibly soft to the touch.
Shiningwaner is selling a 3-pack of tights to cover your every need – well, as far as sheer, everyday hosiery goes anyway. First up is a pair of 'T crotch' tights which have a reinforced waistband and toe, but are otherwise totally sheer – perfect for those side-slit skirts and dresses. Next is a pair of fully-sheer tights with a semi-opaque 'short' for added modesty under miniskirts. And finally, a pair of reinforced-toe, control-top tights that provide lightweight shaping at the tummy and have panels to gently lift the hips, for when you want a subtly smoother line under form-fitting clothing.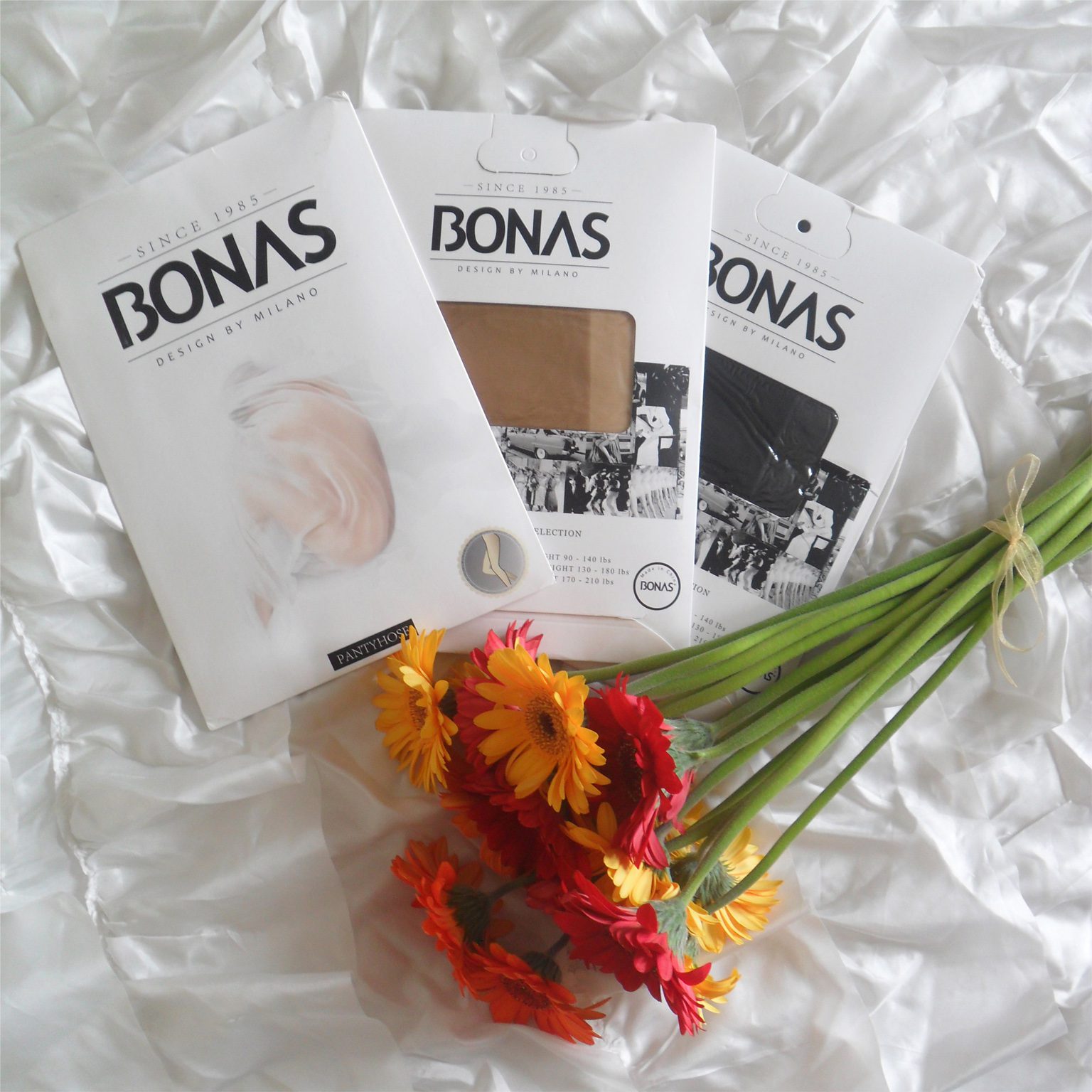 The tights multipack is available here on Amazon in three sizes and a choice of black or beige, and is currently on sale for less than half of the original $35 (~£26 / ~30€) price tag.
Have you ever tried Bonas hosiery? If so, I would love to know what you think of them!