Disclosure: Links with a * are affiliate links.
Playful Promises* have had a stellar year of press coverage. As a longtime fan of the brand, I've loved seeing their name and imagery popping up in more mainstream publications. The brand has done so much work over the past few years in expanding their size range, tackling a lot of stereotypes about the lingerie industry, and collaborating with some amazing people. If none of this has managed to reach your newsfeed and you're still in the dark about this brand, here are eight of my reasons you should know Playful Promises.
Inclusivity Across the Board
Recently, the brand launched their 15th Anniversary Collection, Leyna Bloom x Playful Promises. Leyna Bloom is a transgender woman of colour who is famous for her acting, modelling, dancing, and work as an activist. The campaign takes inspiration from drag ball culture, something very close to Leyna's heart, and shows off Playful Promises gorgeous designs as Leyna and the other models (all with differing body types and sizes) strike a pose in their glittering setting. This campaign is especially important to Leyna after last year she launched a Twitter campaign stating she wanted to be the first trans women of colour to walk a Victoria's Secret fashion show. Shortly after, Ed Razek (Chief Marketing Officer of Victoria's Secret's parent company) made transphobic and fatphobic comments during an interview with Vogue, summarising why the company would not work with trans models.
In contrast, Emma Parker (CEO and Founder of Playful Promises) had this to say about working with Leyna: "Inclusivity has revolutionised the fashion community, which is why we pride ourselves on using diverse models in our campaigns to ensure that all voices are heard. We selected Leyna Bloom, because she shares our message of acceptance and we want everyone to know that: you can sit with us."
This same message runs through many of Playful Promises work such as their Ageless Fashion* campaign which ran throughout 2017-18 and in which the brand worked with three models in their 50s and 60s. Playful Promises also became the first lingerie brand to have a drag queen model for them in 2017 when they worked with the gender-fluid winner of Ru Paul's Drag Race season 7, Violet Chachki, who modelled for their Bettie Page line* of pin-up inspired lingerie. Previous to this they had also invited Cora Harrington of The Lingerie Addict to model for the same line, just one demonstration of their deep commitment to showcasing people of colour in their designs.
Impressive Size Range
Since 2016, when they launched both their fuller bust range and their curve range*, Playful Promises have been continuously endeavouring to expand their size range. At the moment these seem to be split into three categories: the core-sizes range consisting of bras in UK sizes 32A-36DD and sizes 8-16, the fuller-bust bras in sizes 30DD-38H, and curve sizes 38B-44H and 18-26. They make over 85 bra sizes in total.
As I said, this size range has been gradually expanding over the past few years, and I can only imagine that it will continue to do so as Playful Promises themselves grow as a company and have access to ever-increasing resources to make it happen. The care and attention Playful Promises pays to ensuring each design works well for a number of body-types is very evident on their website. Many items have subtle yet key differences in construction across the size ranges. As well as this, the are not afraid to listen to customers and amend items, such as the Junko Fuller Bust Bra* which was initially recalled due to construction issues and then later re-released when Playful Promises was happier with the fit.
One of my favourite things about Playful Promises sizing is the imagery they use to accompany their designs. While many brands offer plus-size options, they often neglect to photograph the pieces on actual plus-size models. Playful Promises, on the other hand, include core-size, fuller bust, and plus-size models wearing all of their designs on their website.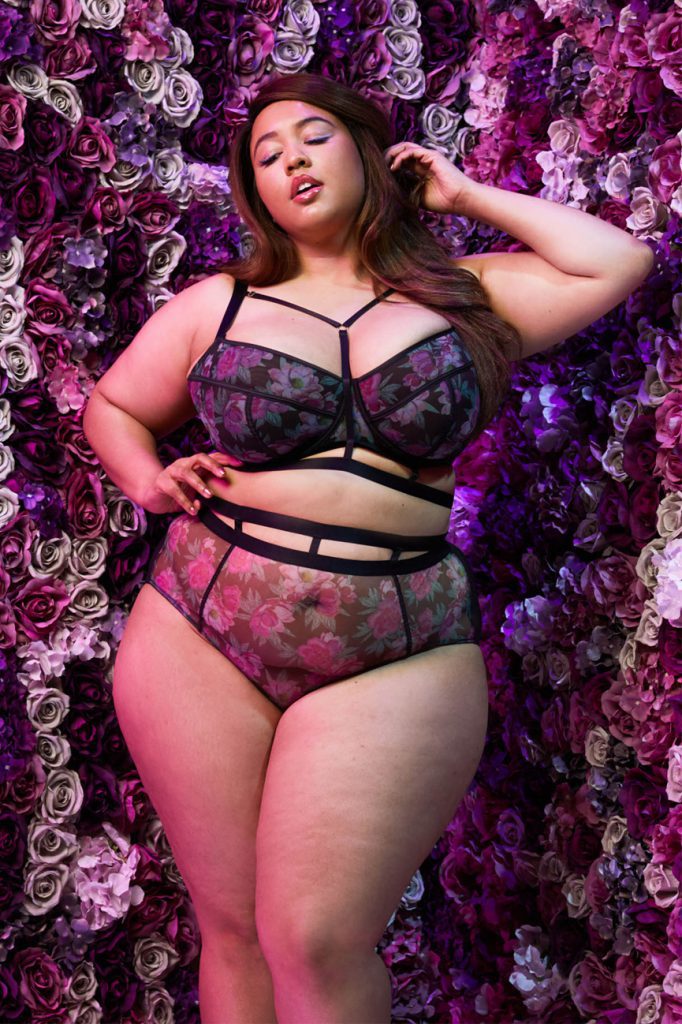 Commitment to Ethical Manufacturing
Playful Promises are incredibly transparent about their manufacturing process, and very outspoken about the colonialism involved in believing all lingerie carrying the label made in China is necessarily poorer quality and made in terrible conditions, something which Estelle has also written about here.
Playful Promises sub-contract relatively small factories in China to make their designs, all of which comply with the ETI base code and which Playful Promises visits several times a year to ensure smooth communication between everyone involved in manufacturing. This form of manufacturing is largely what enables Playful Promises to produce such a large size range and at such an impressive price point.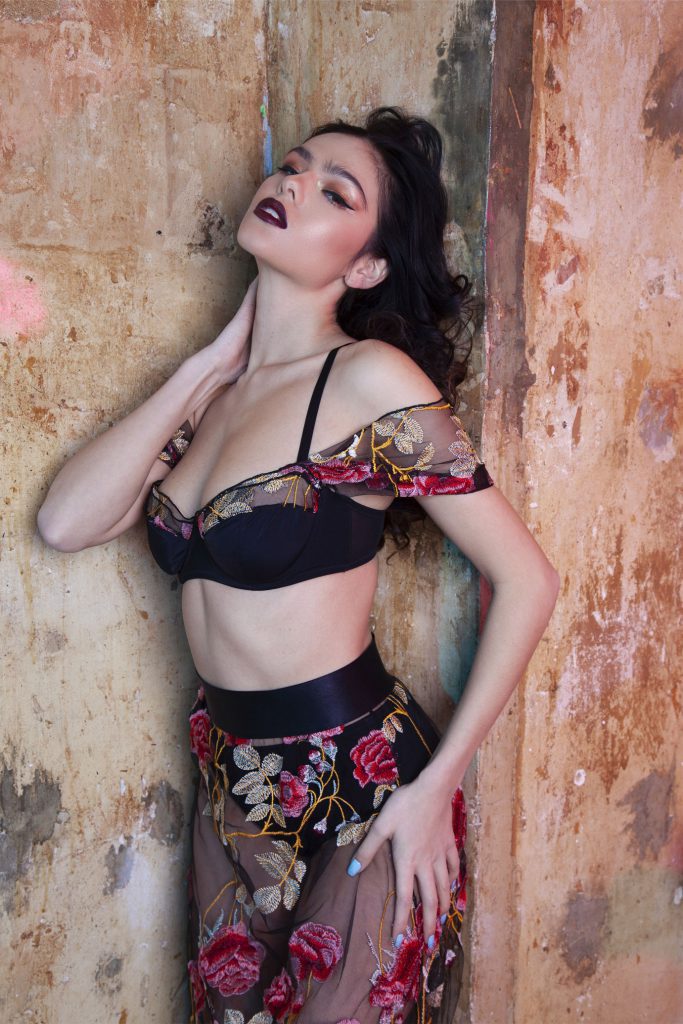 Accessible Price Point
Speaking of… while some may baulk at the prices of Playful Promises' designs, particularly when compared to high-street retailers, for an independent brand with a focus on beautiful, durable designs, and a commitment to ethical manufacturing, their lingerie is actually very well-priced.
Moreover, their Peek & Beau* diffusion brand consists of fashion-forward designs specifically created at a lower price-point than other Playful Promises items. While this 'little sister' brand of Playful Promises was initially launched in core sizes only, this is also slowly expanding to include new bra and dress sizes.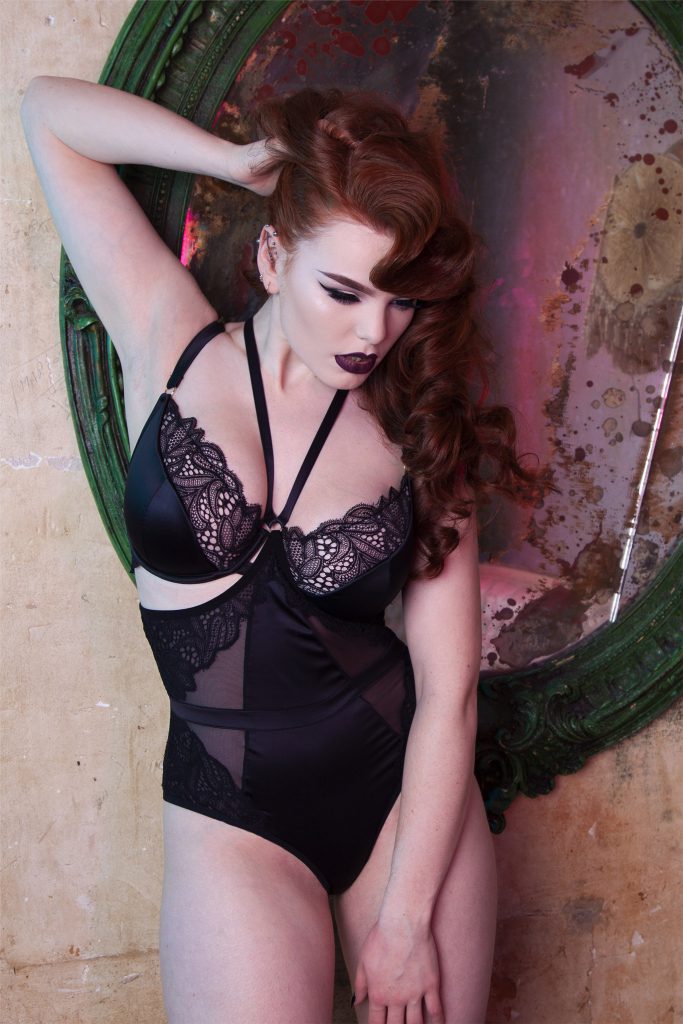 Eco-Conscientiousness
As awareness increases as to the hugely detrimental effect the fashion industry is having on the environment, it's always encouraging to see brands making changes to counter this. With Playful Promises this has become evident through the introduction of 'eco' designs through their Wolf & Whistle* brand.
Using Repreve, a fabric made from recycled bottles, they have created sustainable swim and activewear. By using this rather than non-sustainable fabrics, they successfully reduce greenhouse emissions as well as conserving water and energy throughout manufacture.
As well as this, Playful Promises is also in the process of changing all of their plastic poly bags into recycled ones.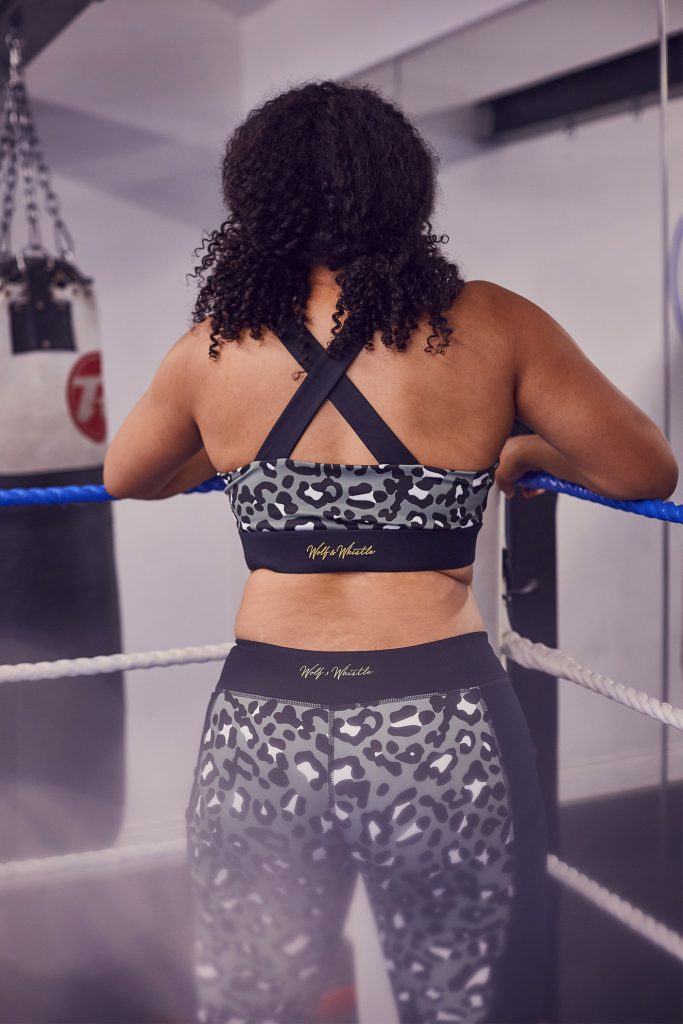 Support for Sex Workers
The lingerie industry has a longstanding history of appropriating sex work culture for marketing value while simultaneously rejecting any associations with actual sex workers who make up a very large proportion of lingerie consumers. This co-opting is especially dangerous now that SESTA/FOSTA is literally putting sex workers livelihoods and, in the case of full-service workers, actual lives in danger. Stereotyping and exiling people from public spaces only leads to further exploitation.
Thankfully, Playful Promises are very open* about being sex work positive, highlighting the voices of sex workers and taking a stance against FOSTA/SESTA. This is in large part to do with the fact that Emma Parker herself used to work as a stripper and is vocal about the support she believes sex workers are due.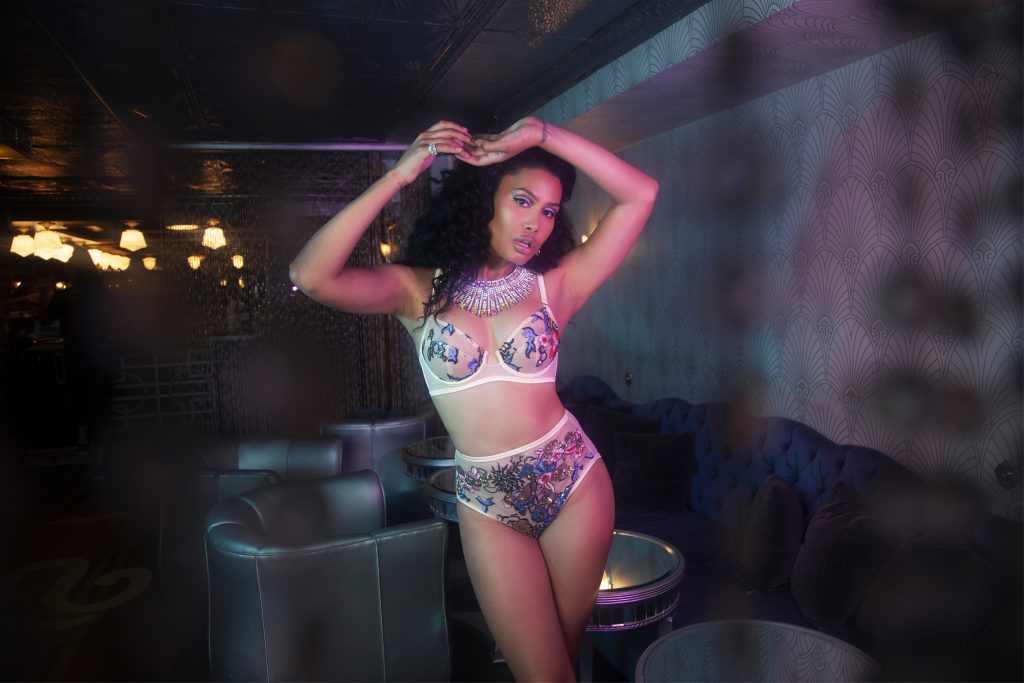 Body-Positivity
Since 2017 Playful Promises have been working with prominent body-positive influencer Gabi Fresh*, producing several stunning collections of limited edition plus-size and fuller-bust lingerie and swimwear. Gabi has always been outspoken about the importance of brands offering bigger size ranges, so it's always wonderful to see the designs she and Playful Promises develop especially for their plus-size customers.
In September this year Georgina Horne of Fuller Figure Fuller Bust will join Gabi as another body-positive collaborator with Playful Promises. If her previews on instagram are anything to go by, it's going to be an incredibly unique and really gorgeous collection of pieces available in an impressive size range of UK 8-26.
It's so wonderful to see Playful Promises involving these amazing people in the design process, bringing forward more conversations about body-positivity in an industry often dominated by slim, white bodies. Alongside this, it's made even better by the array of body types they re-post on their social media accounts, showing their customers that these designs are indeed made for them – not just those blessed with model-esque figures.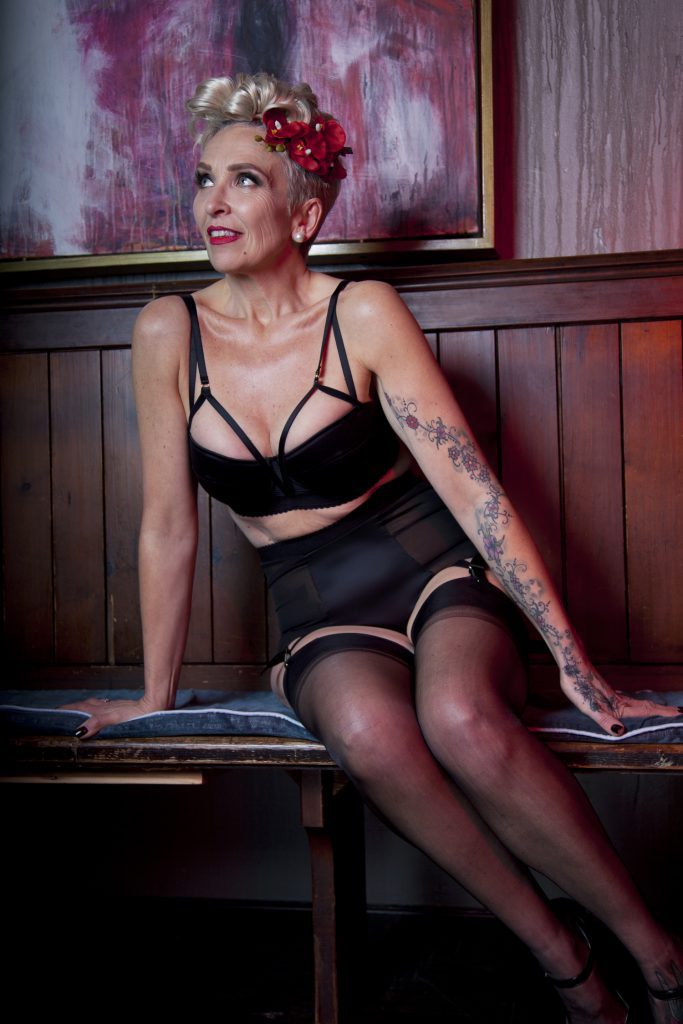 An Independent Brand
All these reasons are impressive enough on their own, but ultimately the real reason everyone should know about Playful Promises is because they are an independent brand achieving all of this. There are no massive marketing teams devising schemes for click-bait. Instead a small team, based in London, keeps the whole thing running.
When you shop with Playful Promises you know your money is going straight back into further expanding their size range, increasing the sustainability of their brand, and creating more and more accessible prices. Playful Promises' social media is full of the team responding directly to feedback in open and honest ways. And through everything they have produced over the past years, we can see that they are definitely listening to their customers, something which isn't always as evident with larger brands.
Are you a Playful Promises fan? Which values are most important to you when you're considering buying from a particular brand?