Note: This article includes images that may be NSFW.
If there's one brand whose collections I've come to eagerly anticipate with each new season, it's Studio Pia. An independent brand founded by Pia Conaghan in 2017, I truly do think it's one of the most interesting lingerie labels currently out there.
Studio Pia's Spring/Summer 2019 collection was incredible – and hard to follow. A little bit of me did wonder if this designer, as talented as she obviously is, could ever create another collection as stunningly good as that one. But then I caught a glimpse of this season's gold chain embroidery in an Insta story, and knew right away that this one was also going to be something special.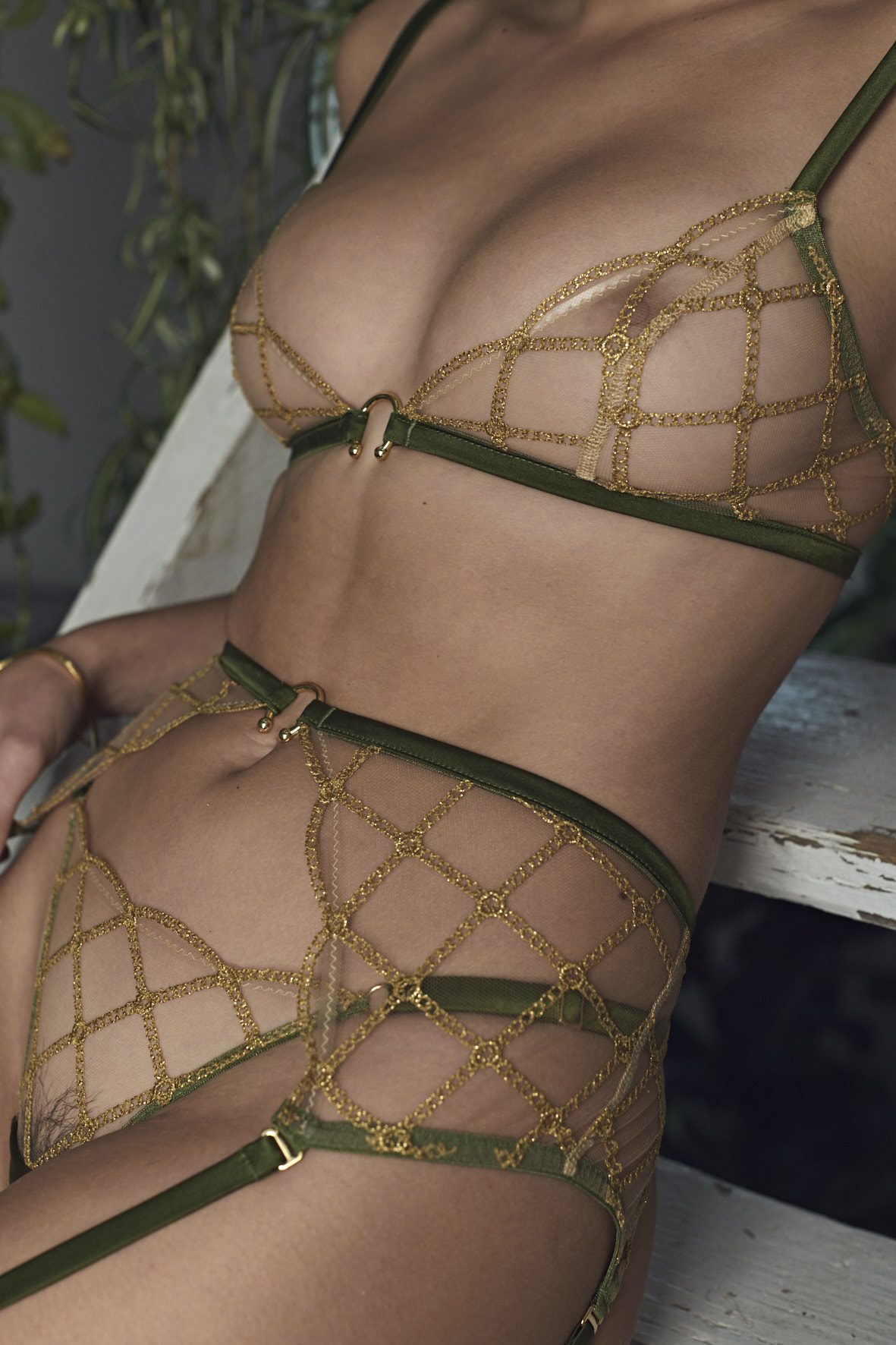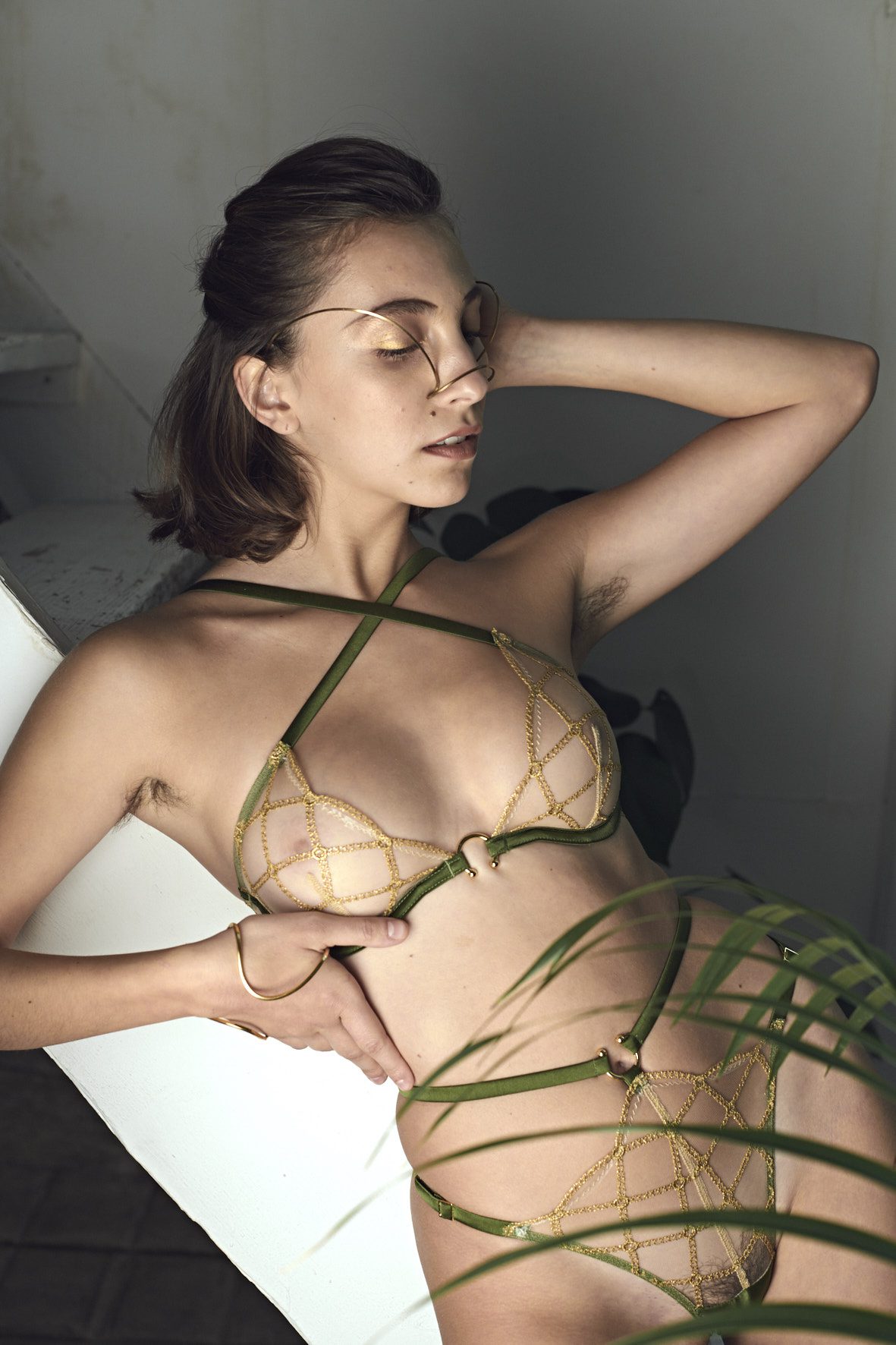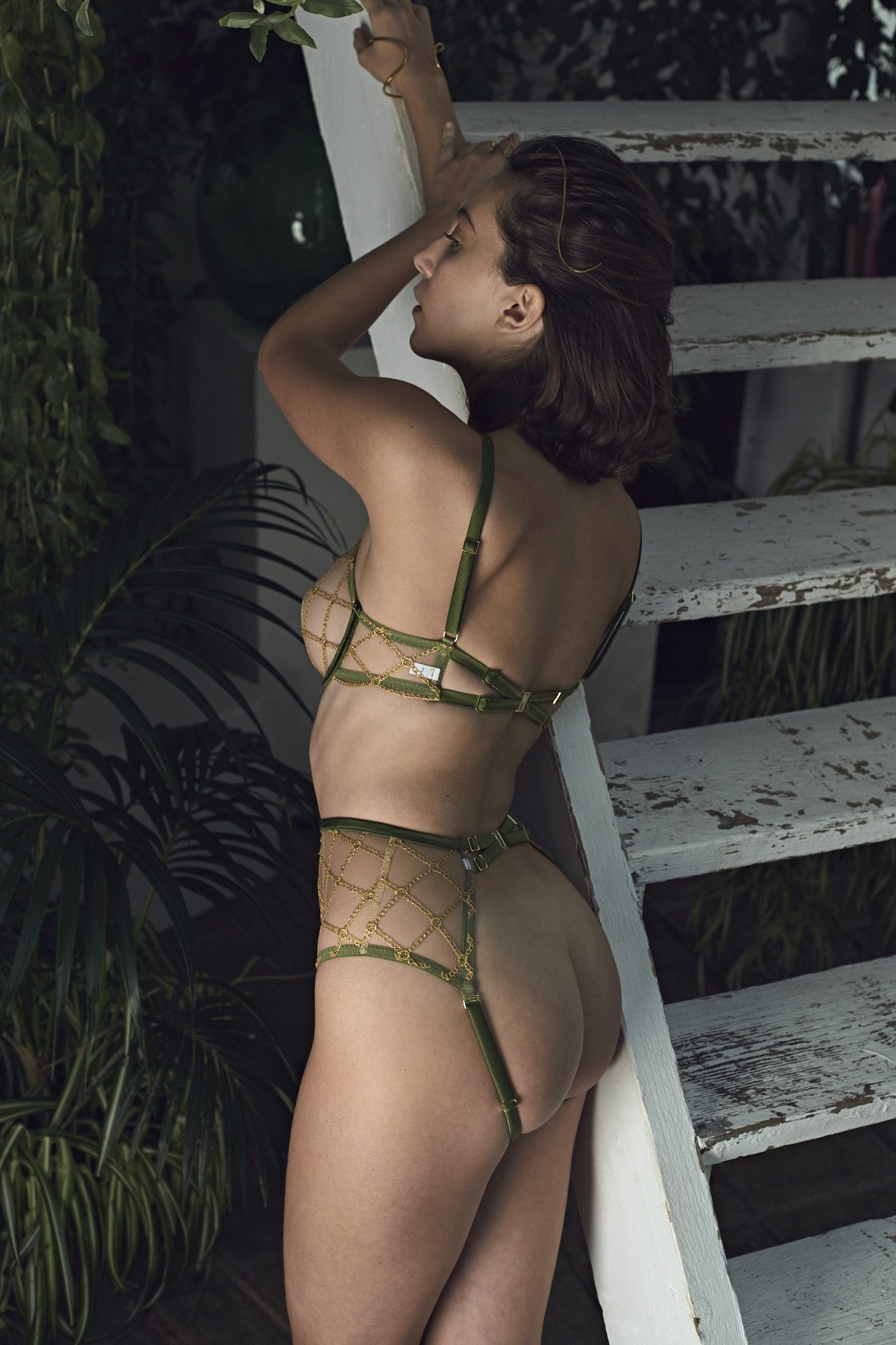 The Autumn/Winter 2019 collection is titled Arcana, meaning secrets or mysteries, and takes its inspiration from a photography series by Frances F. Denny called Major Arcana: Witches in America. The photo set documents modern witches, many of them in gardens or forests which is reflected in the earthy green colour of Studio Pia's Jalsa pieces and also in the lookbook's shoot location.
Pia also took inspiration from other elements in Denny's images to create two gorgeous new embroideries, both exclusive to Studio Pia and made by a couture embroidery house in France. One is an enchanting criss-cross of golden chains on translucent tulle which, from a distance, does look like it could be real jewellery sewn to the garments. The other features black snakes, which swirl across the body in a pattern that is both witchy and slightly abstract.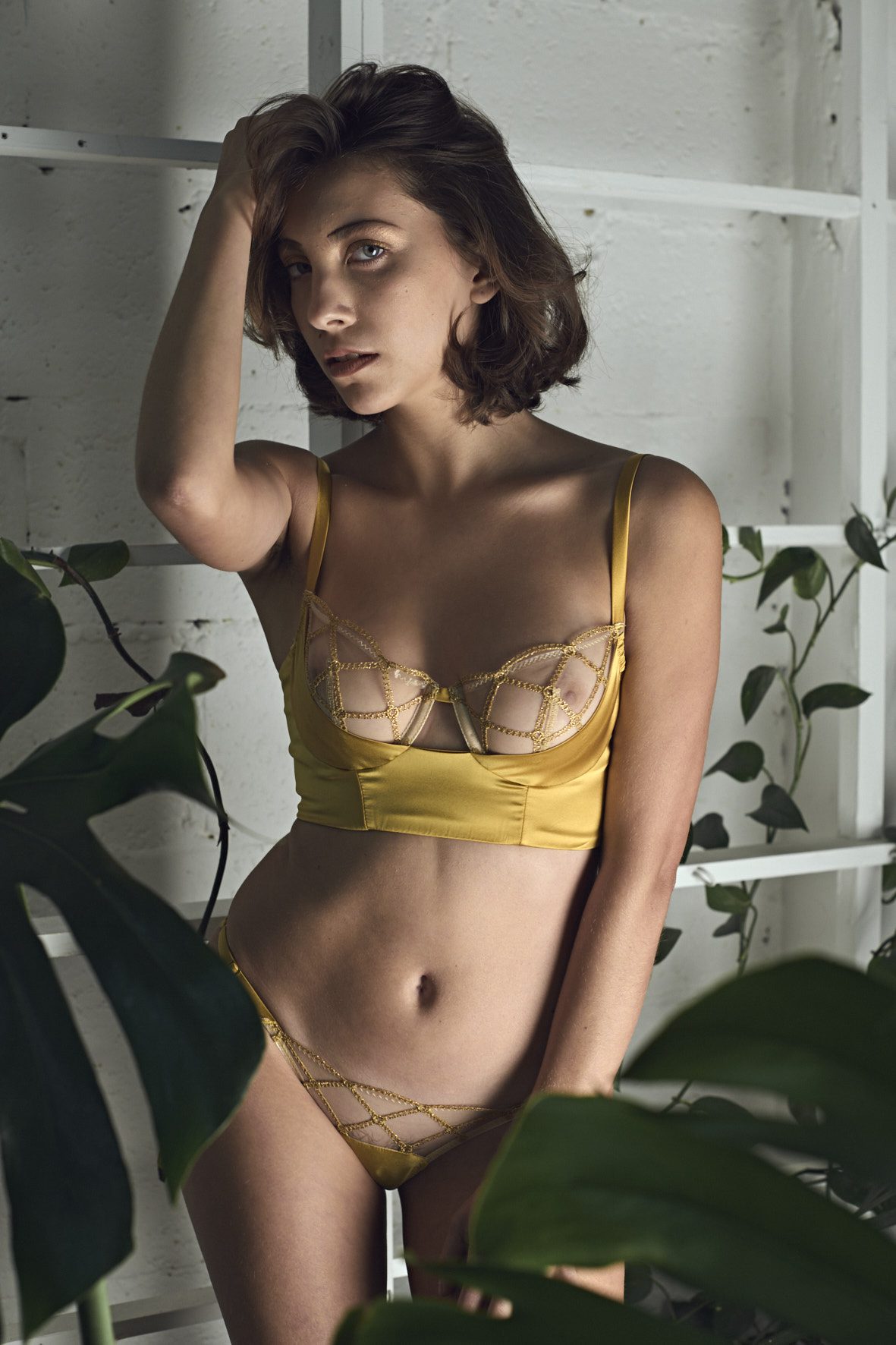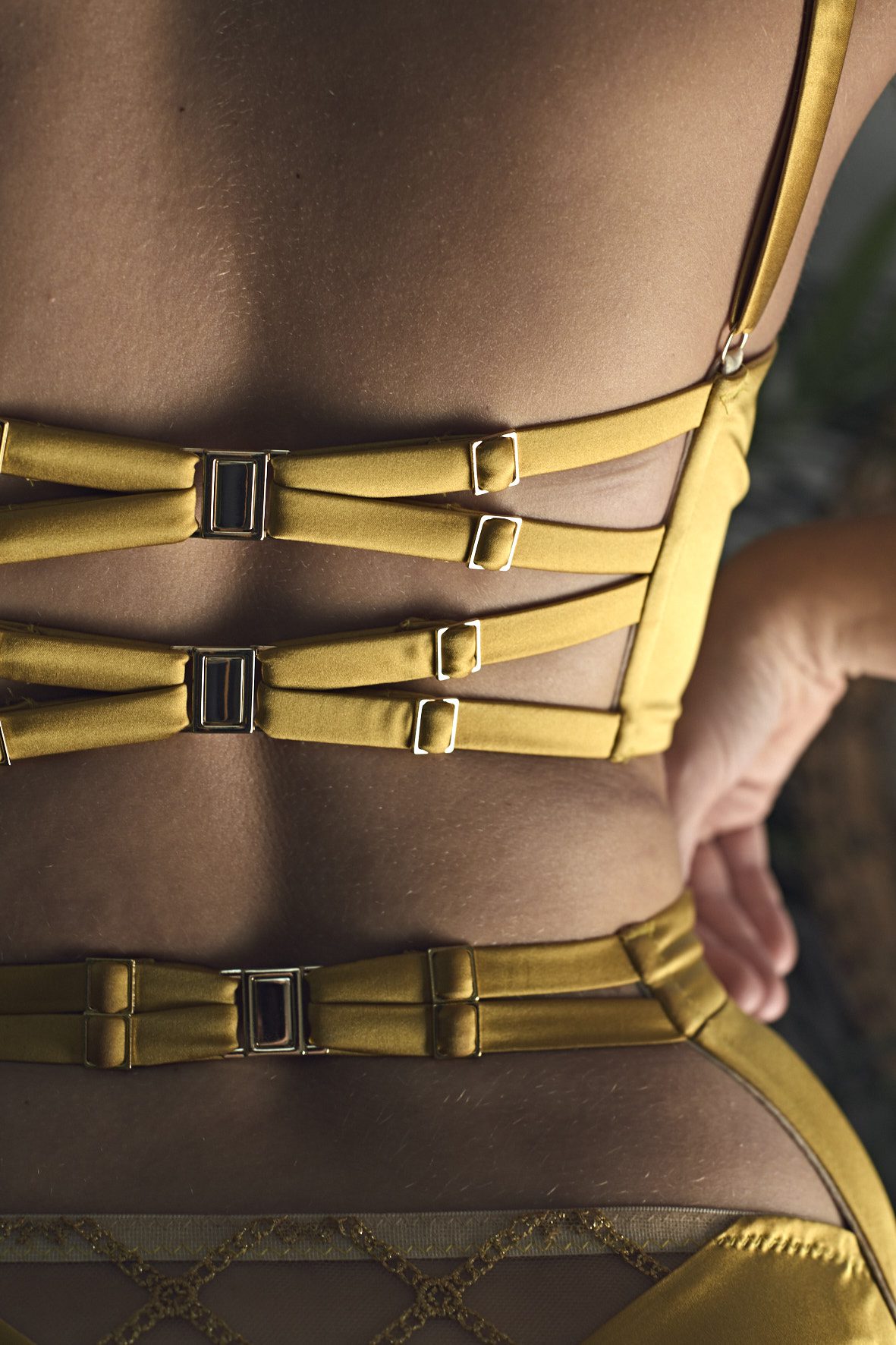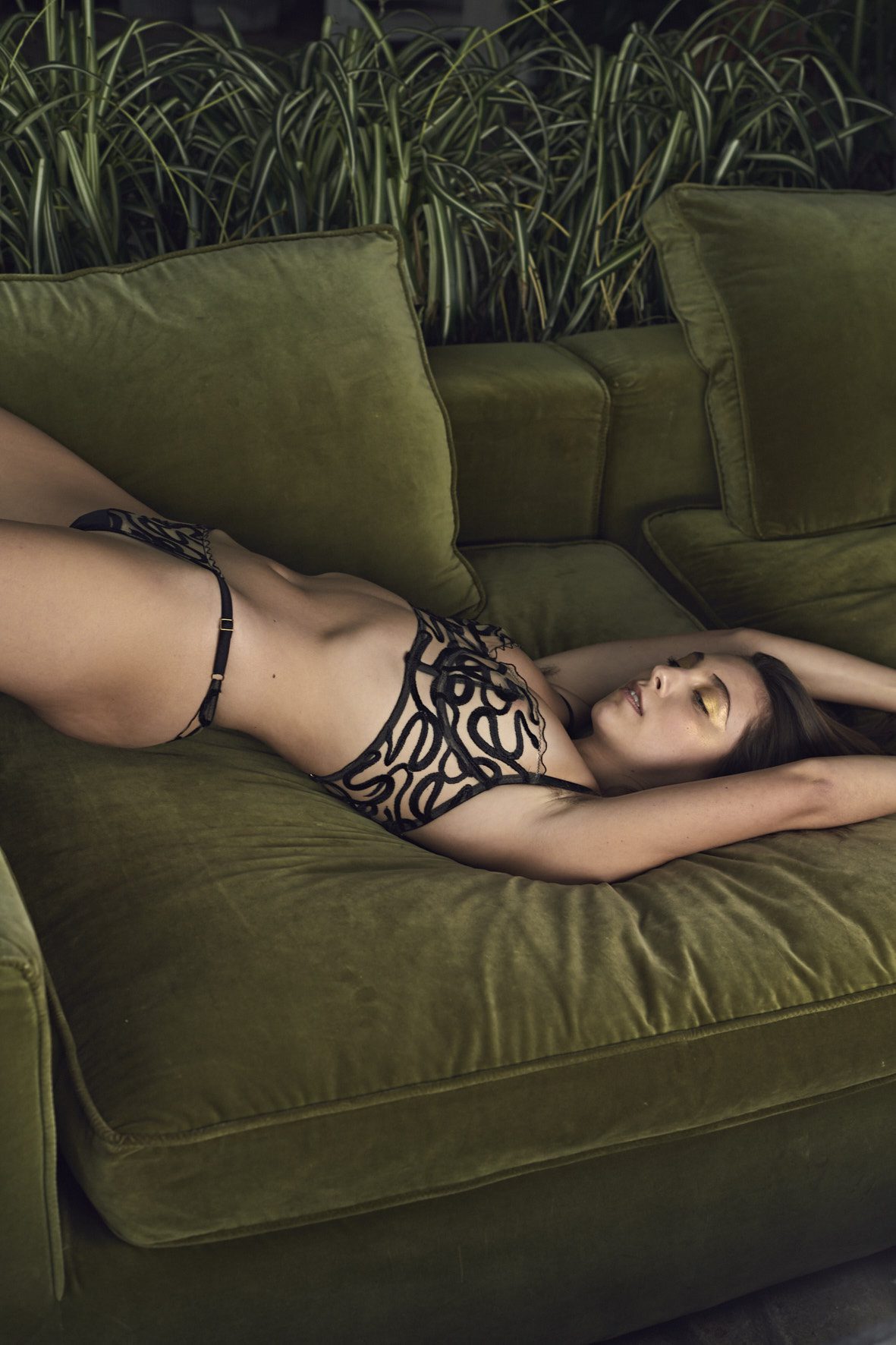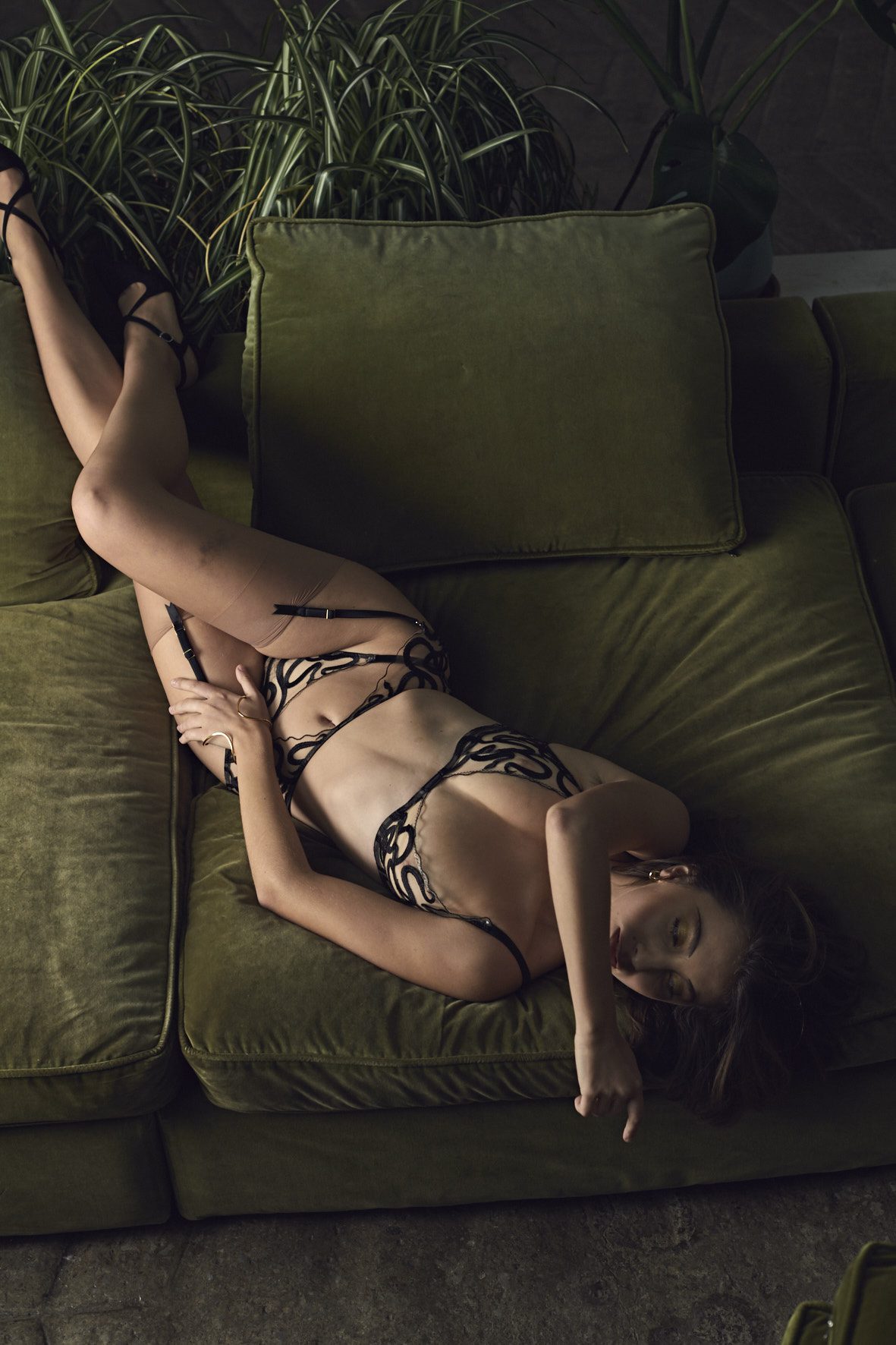 Snake motifs are having a mini moment in lingerie right now, and I love seeing how Studio Pia manages to be both perfectly on-trend and yet still so unique. A big part of that is thanks to the brand's luxury factor. From luscious, silk-encased straps to 24-karat gold hardware, there's an attention to detail here that makes Studio Pia the kind of lingerie that's actually worth splurging on.
Arcana is a relatively small collection, and the shapes themselves are not new. The pearlescent white set for example is the latest incarnation of the brand's signature Clea range, and other bra styles and 'harness' suspenders were seen in the SS19 or earlier collections. But the unique fabrics and carefully-chosen colours make every version as different from its predecessors as it is equally beautiful.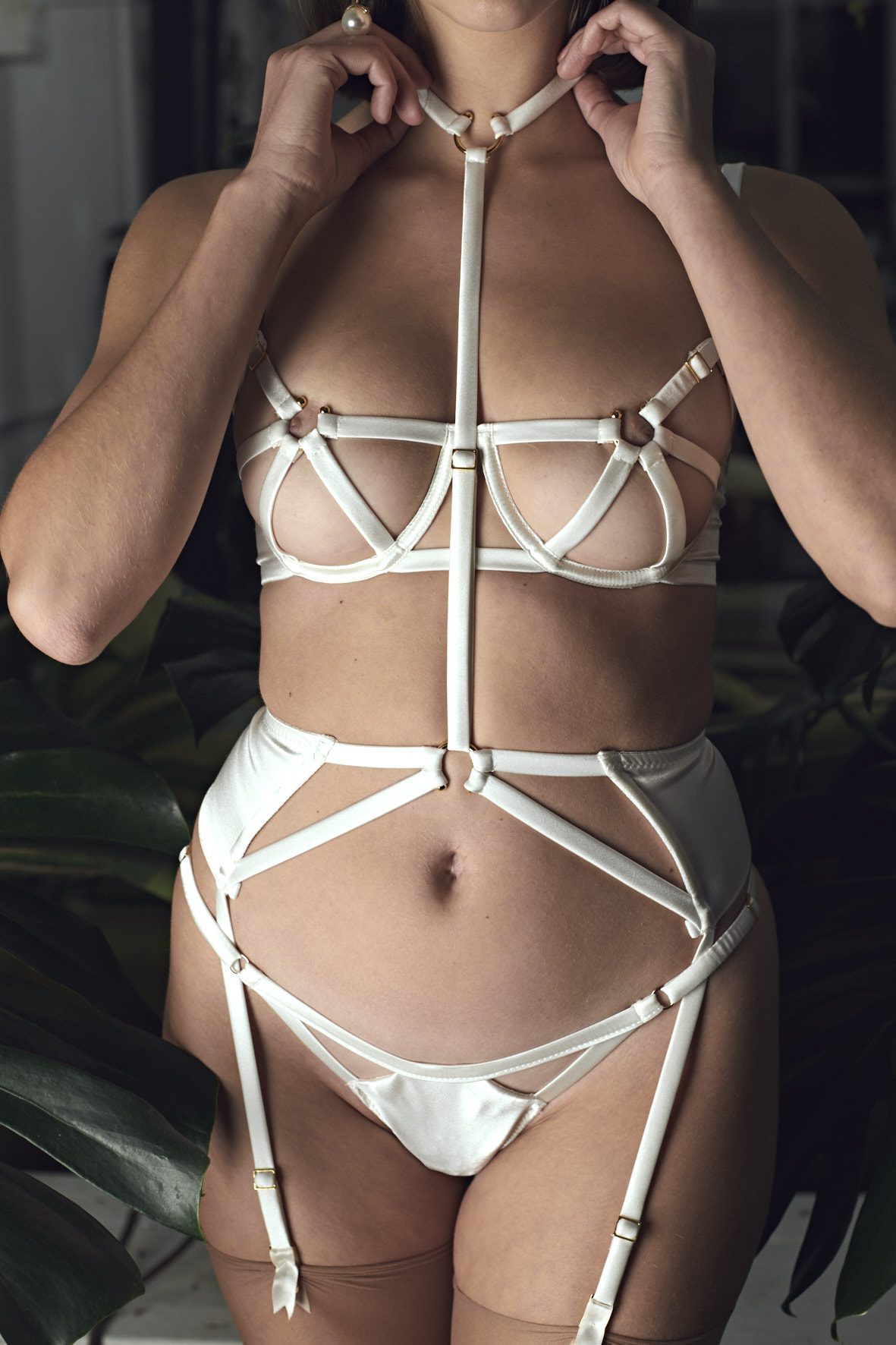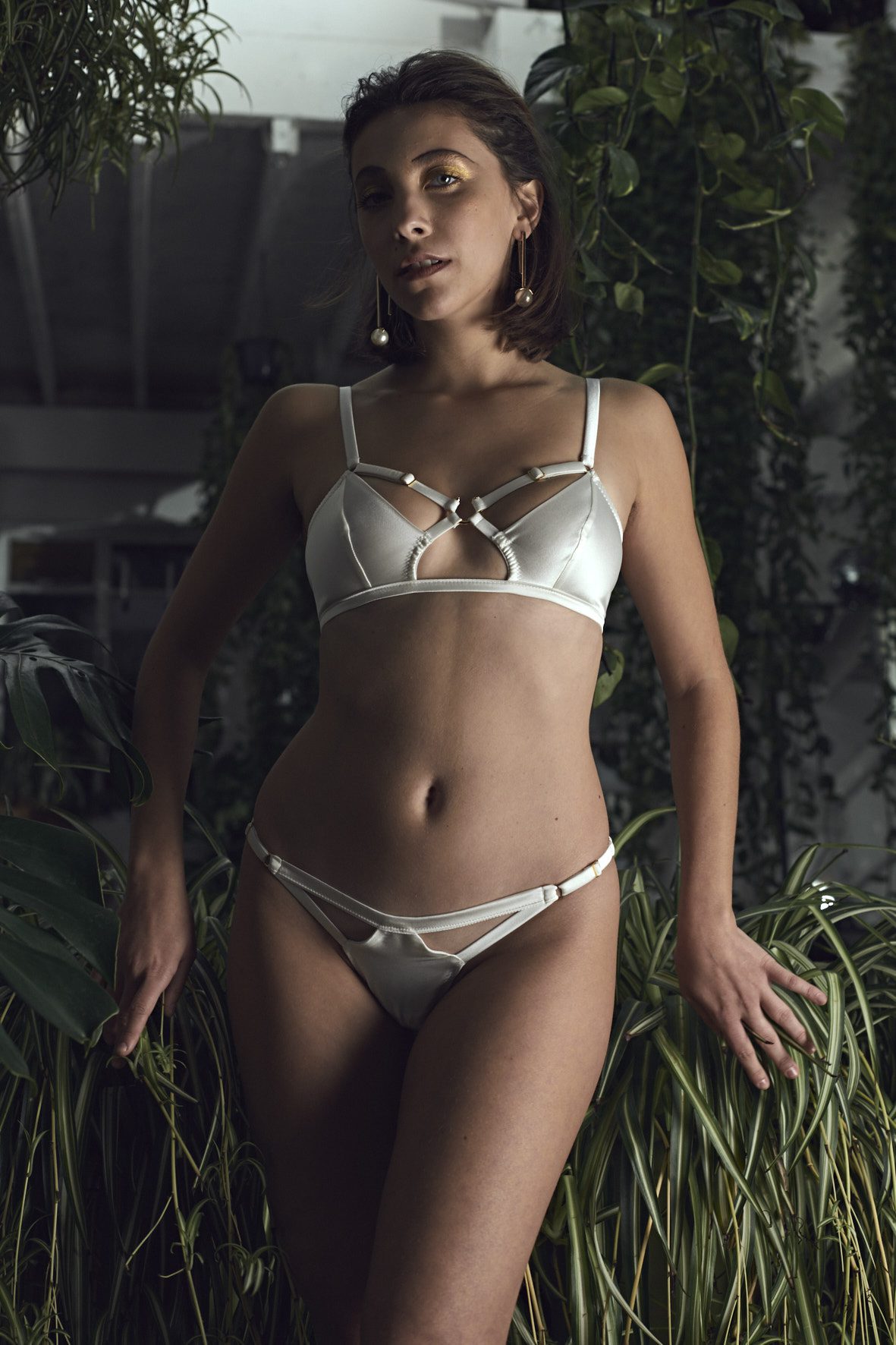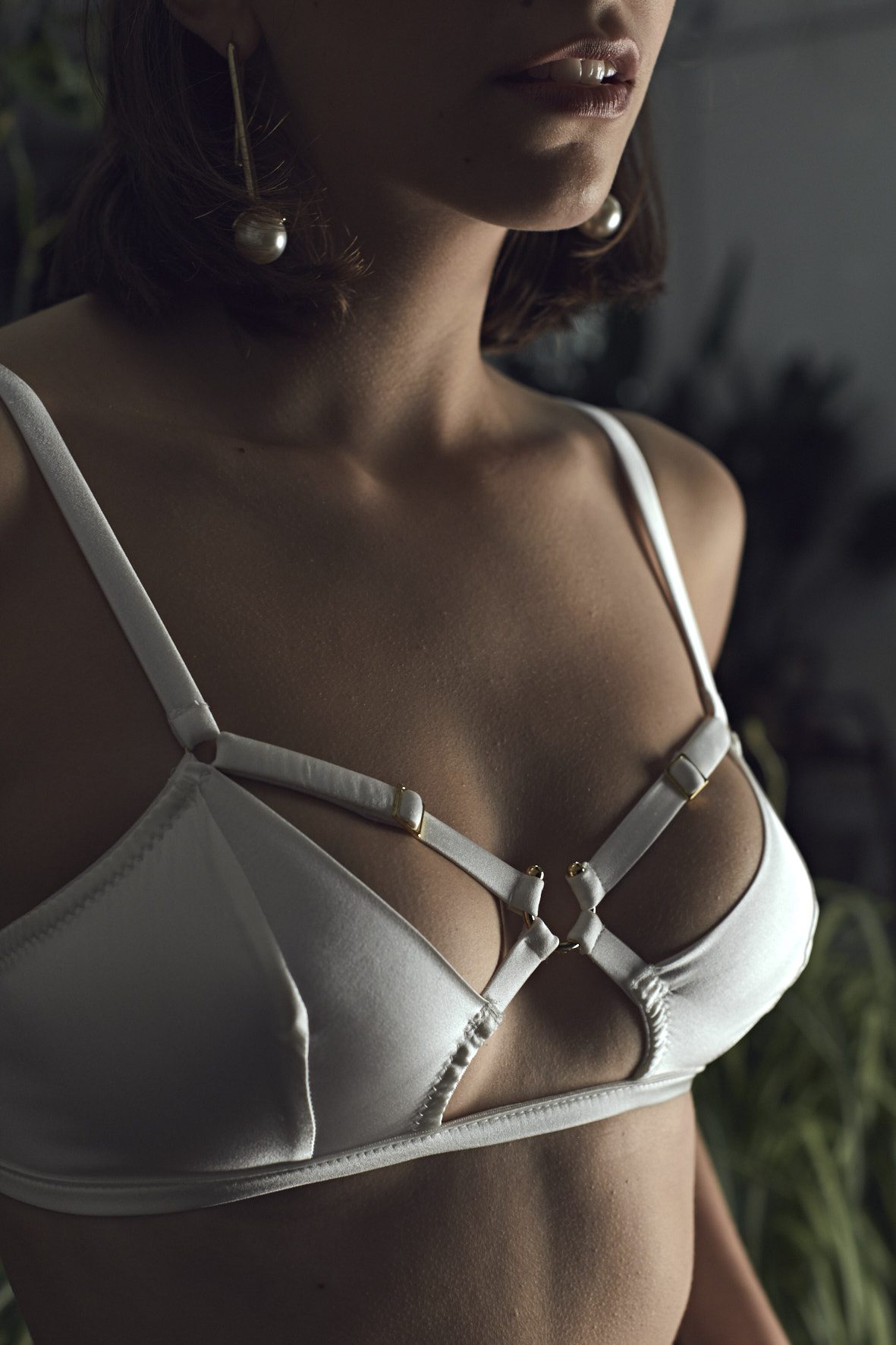 Arcana by Studio Pia is available now here. Prices range from £35 (~$43 / ~39€) for a choker through to £250 (~$308 / ~280€) for the longline bras. The size range covers roughly 30C-36DD and UK 6-16. And everything is ethically made in Europe using cruelty-free, organic peace silk alongside the embroideries.
Which look from Studio Pia's Arcana collection has you the most spellbound?