Disclosure: This article is sponsored by ai!culotte.
I am delighted to be delving into my local Barcelona lingerie scene today by introducing you to another fabulous indie lingerie brand: ai!culotte by Paula Botana. This ethically-produced, slow-fashion label creates knickers, bralettes and bodysuits which come in vibrant colour schemes and use fun and unexpected combinations of prints, and are always focussed on your total comfort.
Paula's own approach to fashion has always been to search for something different – even as a child, her favourite clothes were the ones her mum made her. It was the prospect of being able to create her own unique things that enticed her to study fashion design in Argentina, before founding a womenswear label that she ran for many years from a boutique in Barcelona's Gothic Quarter until Spain's financial crisis sadly forced it to close.
It was while studying that Paula was first introduced to the "crazy fast pace" of the modern clothing industry, becoming disillusioned with the way garments were churned out on an arbitary and too-fast schedule. So ai!culotte is her small piece of the antidote: a locally-integrated business, focussed on creating artisanal and made-to-order garments that customers can cherish and feel good about buying.
It's definitely the prints that you notice first about ai!culotte, and for Paula, they're the first and most important step in her design process. She shops locally for fabrics so that she can see the colours up close and feel the textures for herself, selecting anything that appeals. This is where ai!culotte designs get their first touch of 'uniqueness', because these fabrics are often end-of-roll stock meaning that there's no chance to return and buy some more if a pattern proves popular. Once it's gone, it's gone.
Next, the fabrics are sent off to a small, local atelier in Barcelona to be cut into knicker or bralette pieces. Then Paula gets to work piecing together garments from them one by one, playing around with different print, colour and trim combinations until she's happy with the design (and always including a gusset of organic cotton). The final result is an entirely one-off creation that won't be repeated. Then it's either back off to a second Barcelona atelier to be sewn together, or sometimes Paula will do the sewing herself in her home studio. Finally, she personally quality-checks each piece to make sure it's perfect, and adds a small finishing touch by hand such as a bow or button.
Alongside these one-of-a-kind items, the ai!culotte collection was recently expanded to include a selection of designs that are available made-to-order and in limited runs. However, even these can be made unique – because each item is made just for the customer, Paula is happy to incorporate design tweaks on request, such as adding a soft cotton lining inside a bralette for those with sensitive skin. Custom sizing is available too. Naturally, some changes will require an additional fee if they involve more work, but most requests can be accommodated so all you need to do is ask!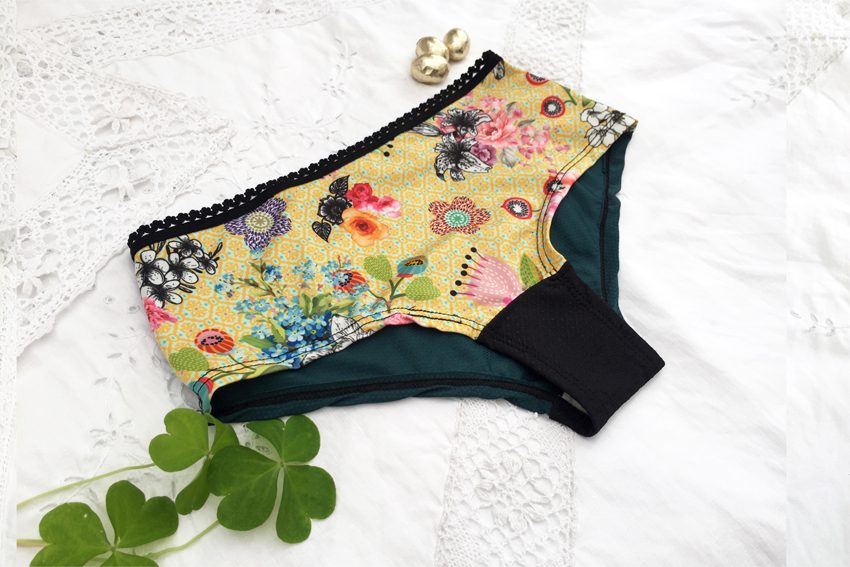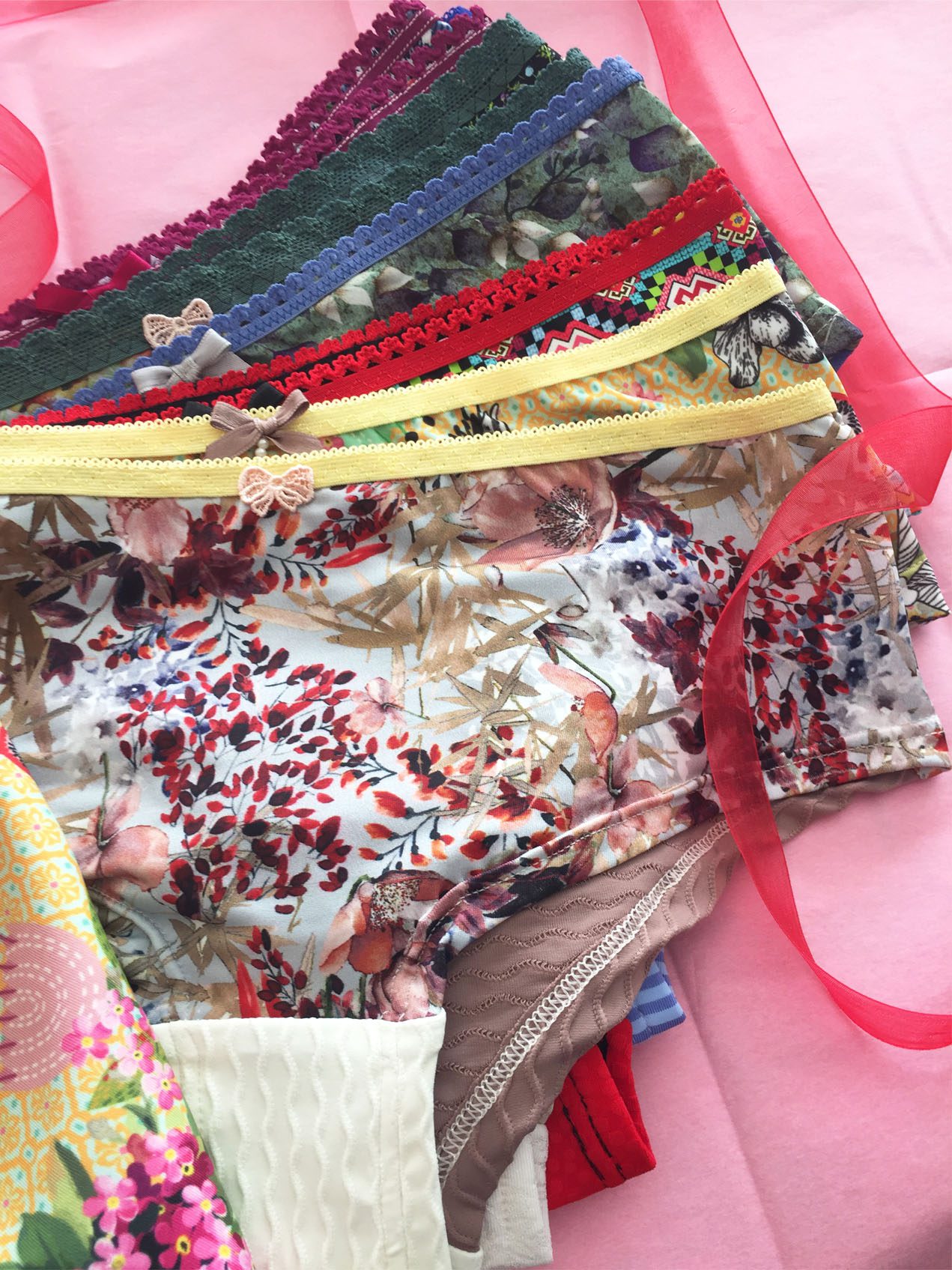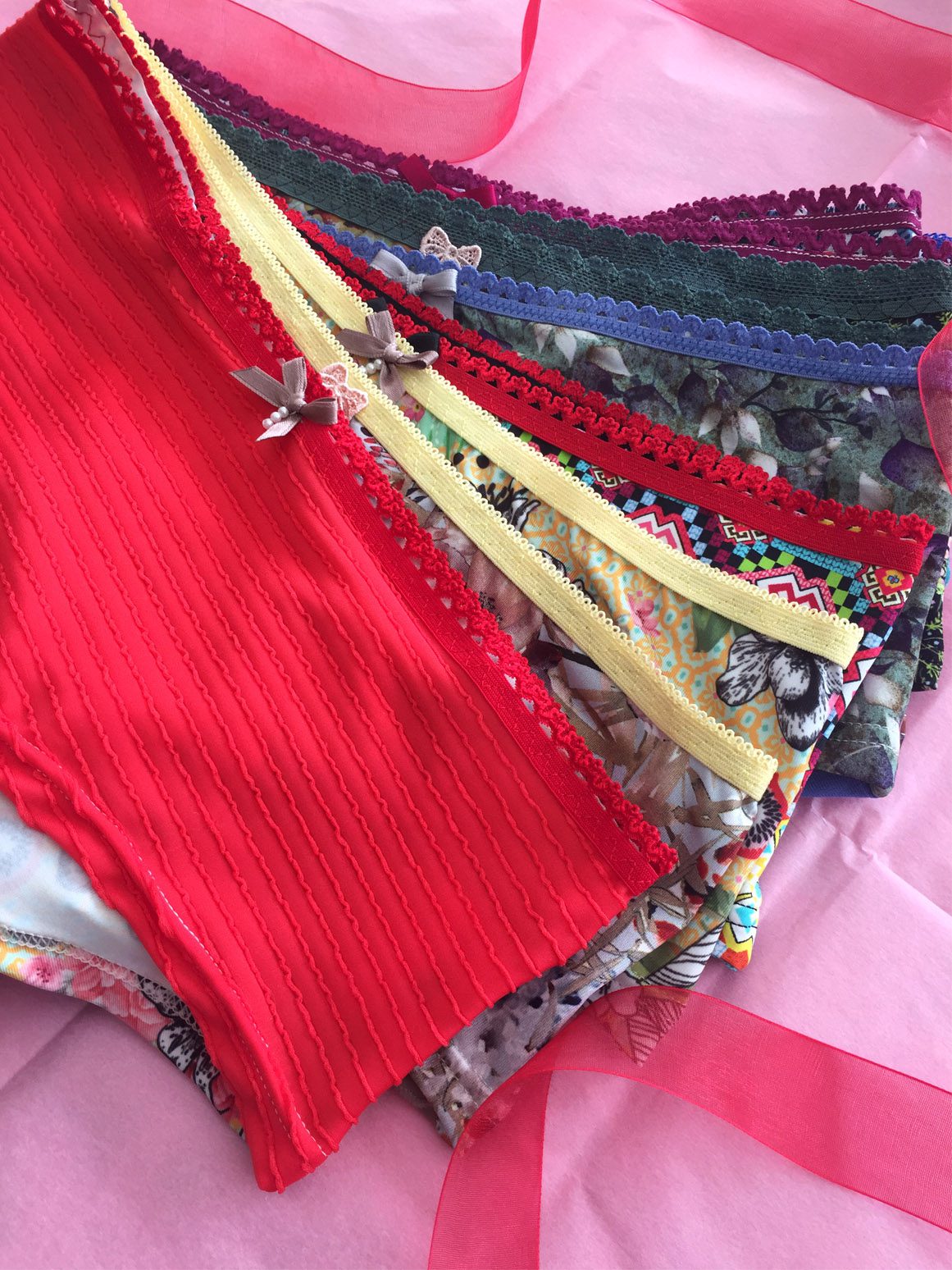 Personally, I'm loving the frilly, scooped-back trims in velvet-motif mesh on both the Vivian and Vivian Star knickers, which can be mixed-and-matched with various bralettes in the same fabrics or colour palette. I'm also feeling very drawn to the lively colours and geometric look of the limited-edition Laura set, pictured at the top of this article. A lot of the pattern combinations on the one-off knickers are also giving me 70s vibes, which I hear is coming back on trend!
ai!culotte's standard sizing covers S-4XL, although not every set is available in the full size range (though remember you can request custom!) and of course the one-off pieces are only available in one size each. If you're gift shopping or simply fancy a surprise, you can choose from various mystery boxes such as three surprise knickers for 49.50€ (approx. £42 or $59) or, for the eco-friendly lingerista, a period care box with one pair of surprise knickers plus three reusable cotton pads that are also handmade.
You can check out the full ai!culotte product range to see more of Paula's designs, or check out the brand on Instagram. And if you subscribe to her newsletter from the ai!culotte homepage, you'll get 10% off your first order.
What do you think of ai!culotte's focus on limited-edition and one-off creations, and its slow fashion ethos? Does the idea of owning a garment that's completely unique appeal to you?